Ideas for Your Next DIY Pallet Project
Many of my fellow wood pallet crafters who pursue this activity as a regular and full time activity often complain that sometimes they just get stuck when no great wood pallet recycling idea really hits their mind. I can understand it pretty good because I have also been through the same phase. There came a time when this became an obsession for me. So sometimes the crafters really run short of basic inspirations or ideas. Here we have got some ideas for your next DIY pallet wood project, I hope you all would find it pretty helpful.
Let me begin with this smart repurposed pallet wood bar. This is created in such a manner that this could ideally be used inside the house and commercially as well. This is made with simple raw wood pallet planks and is a great addition wherever you place it.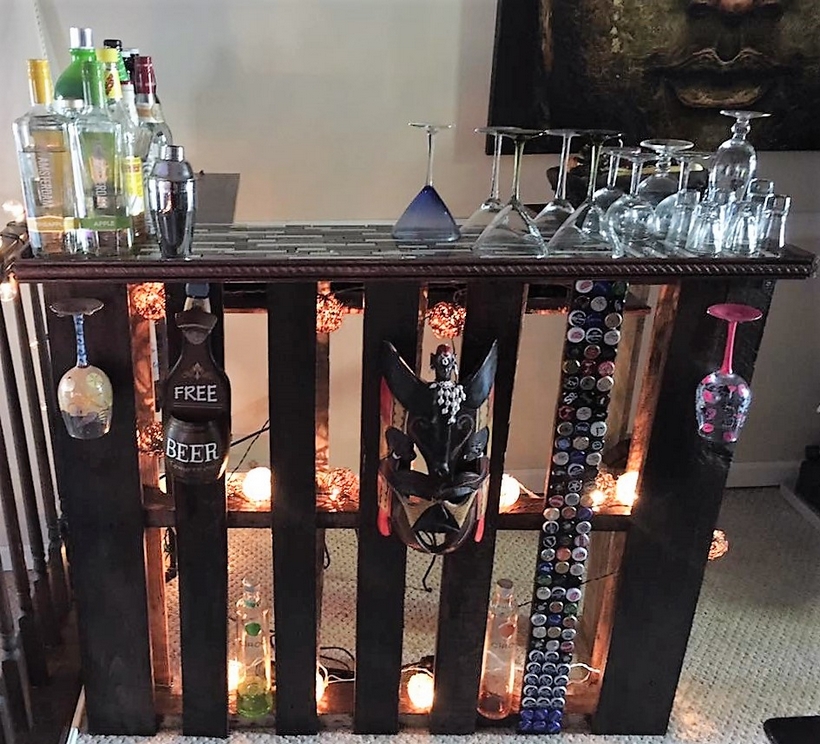 Now coming towards a more domestic and typically made sitting arrangement again made suing the shipping wood pallets. Not only the bench and the table is made with pallets, but we also see some raw wooden pallet planters and the fencing as well all around the sitting space.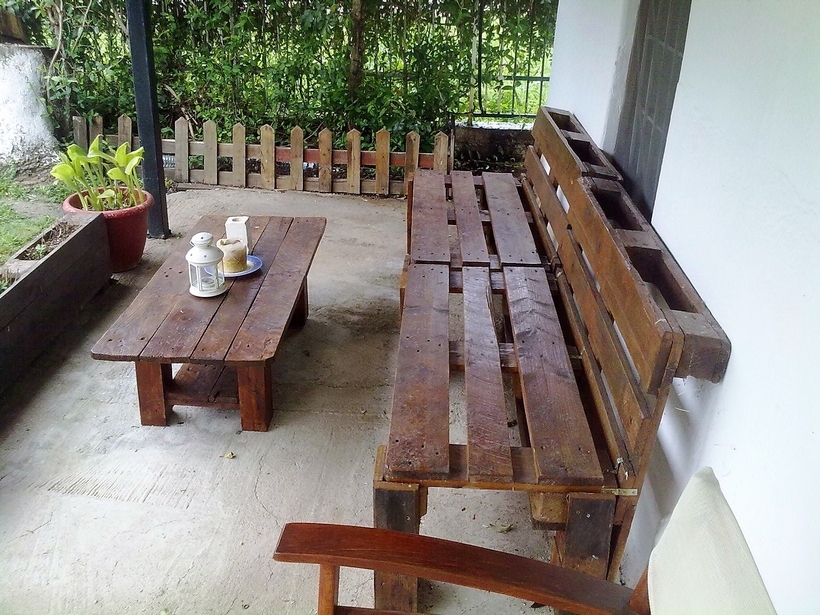 I have always emphasized on the fact that these pallet benches have got a close affiliation with all such outdoor spaces. Whenever we read literature we mostly read the bench being used in outdoor spaces. So if you have got a green landscape, trust me this one is going to be an ideal wood pallet installation.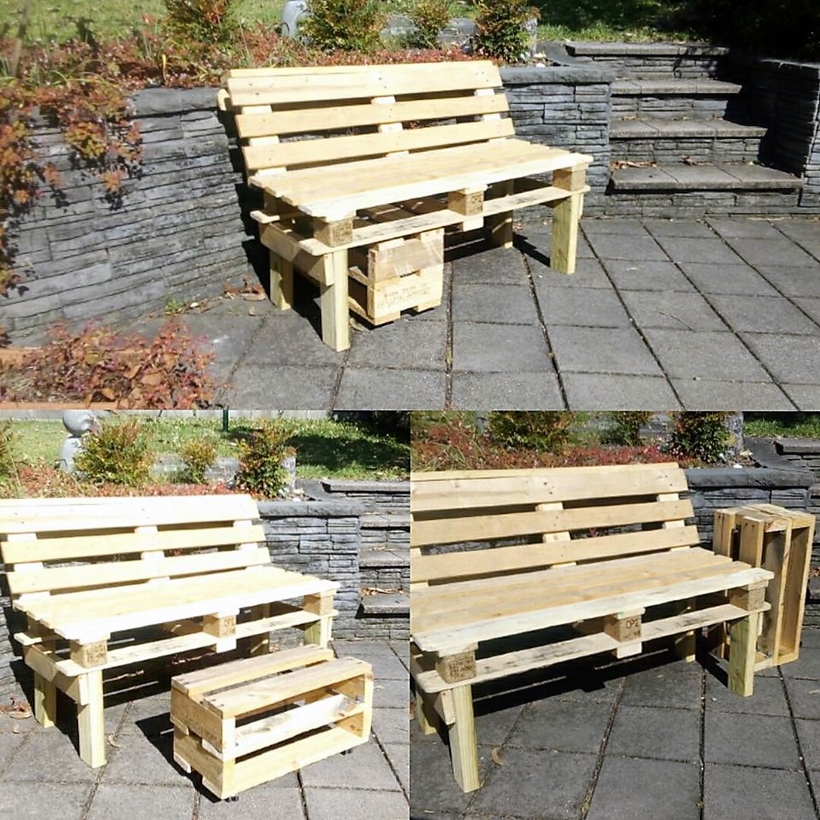 Although the very first bar was also pretty competent and appealing, but here we have got another pallet wooden made bar. This is much fancy, nicely finished and also possess a very attractive design as well. You can apply different color schemes according to your choice.