Some Ideas for Pallet Wood Reusing
There was a time in the past when there prevailed a general perception that shipping wood pallets are designed just to transport and transfer the things from one place to another, and after that they become piece of trash that must be dumped. But since the wood pallet recycling has emerged as a great art, people are making new wooden creations with this apparently trash material every passing day. We have always emphasized on recycling the shipping wood pallets. Here we have brought you some ideas for pallet wood reusing, all the crafters are urged to consider them.

This is a very unique and adorable wooden pallet made outdoor bench. But this isn't a mere wooden bench at all, but this is actually a bench that has got the wooden table attachments on both sides. So this is a very fascinating feature that would give it a complete and comprehensive touch.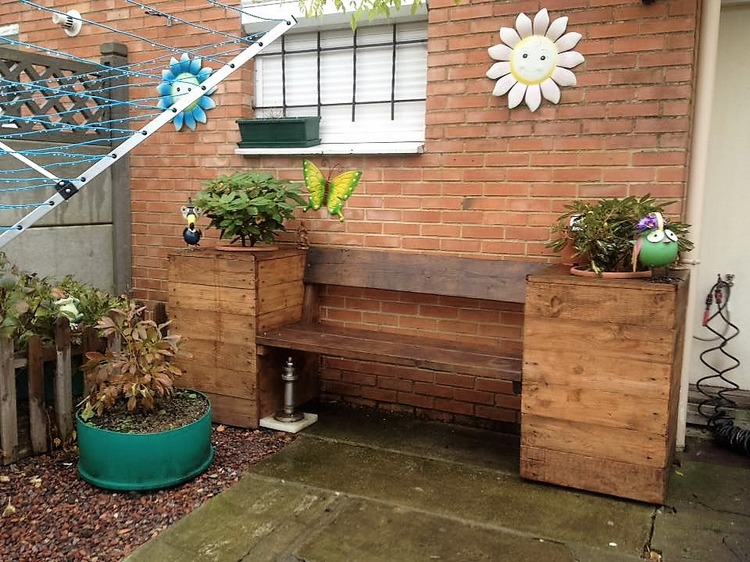 Same is the case with this wood pallet ideas for repurposed mirror frame. Again we have used the same shipping wood pallet planks and ultimately we see that this wooden mirror has risen above a mere wall installation, it actually contributes a lot to the interior décor of the room.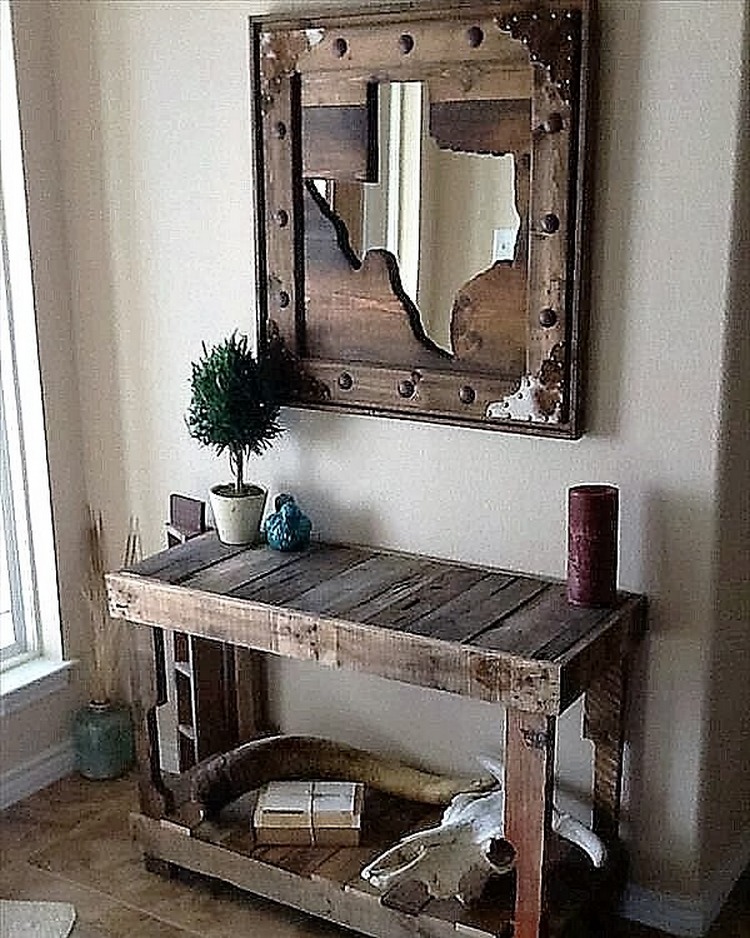 In some of the earlier projects we have presented multiple wall cladding pallet projects and ideas, the case right here is pretty similar to that as the same shipping pallet wood planks are used here on the roof ceiling. Just imagine how much it would have cost if we would have got it done from the market?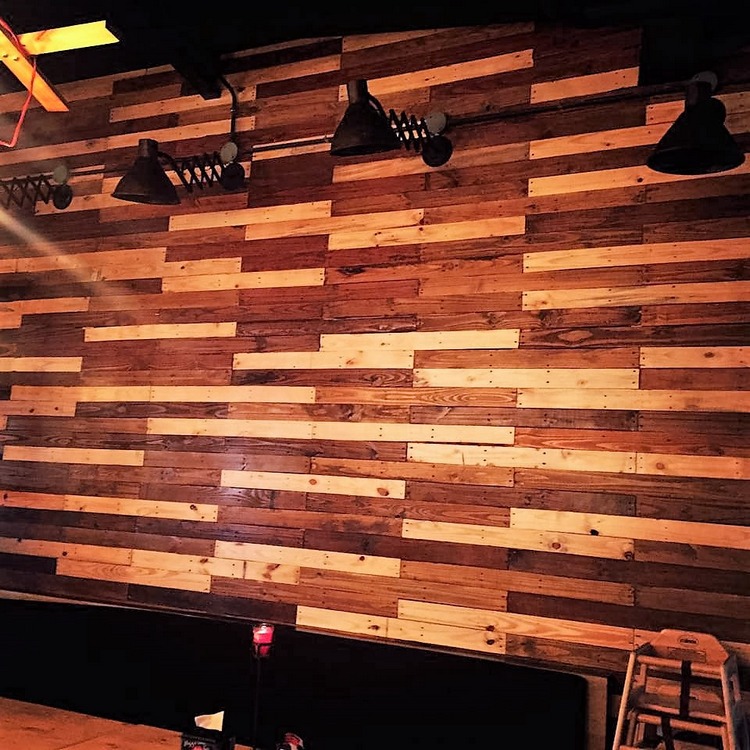 Some fellows inquire sometimes that how much these wood pallet planks are feasible in making some typical and traditional wooden creations? So here is an apt and accurate example of this query where we see pallet wood repurposed sliding door that is entirely made with the same material.