Shipping Pallets Recycled Outdoor Furniture
The garden and lawn of a home is a place, which can be decorated properly to be used when a person wants to host a party or want to enjoy the weather on the weekend; but there is a need of seating arrangement and we have the solution of this problem. The wooden pallets are best to be restyled for fulfilling the requirement of outdoor furniture. We are going to show you recycled shipping pallets outdoor furniture idea that will not only fulfill the requirement of seating, but will not cost you a high amount of arranging the furniture.
Have a look at the furniture, which is created by repurposed wood pallets and painted with gray color to make it give a sober look. The black colored fabric for the seat is looking nice with the gray color. Glass surface is used for the table to make it appear neat.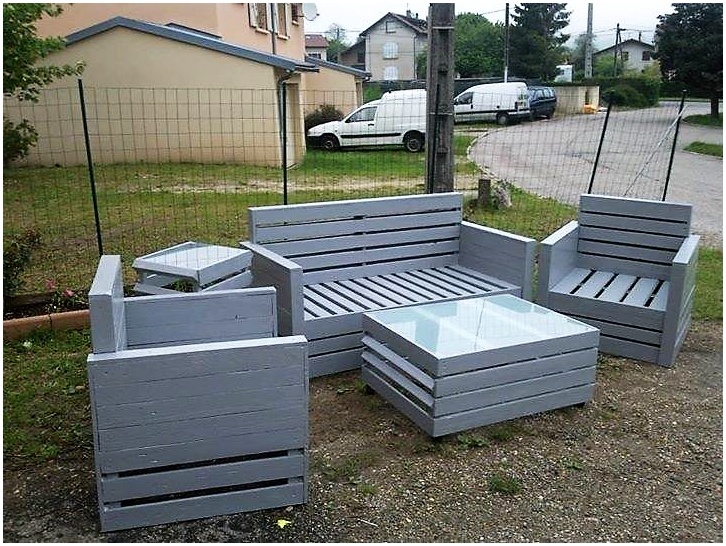 You can see there is not a single table and one small table is attached to the planter, which is a unique style of the furniture set. The space is between the pallets and it is a good idea to make the furniture look stylish.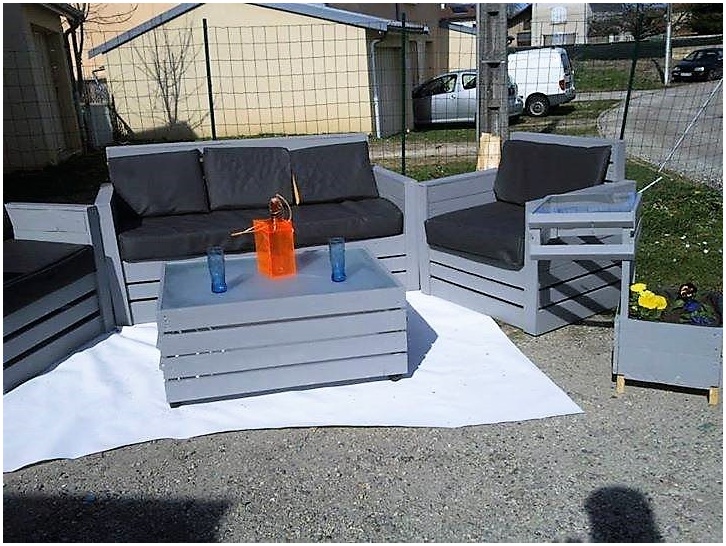 The big table is rectangular in shape, while the other small table is square in shape; but both are covered by the glass. It will surely make the area attractive; it will also fulfill the seating need in a great and inexpensive way. Pallets are not difficult to restyle and just a saw is required to cut the pallets into different designs.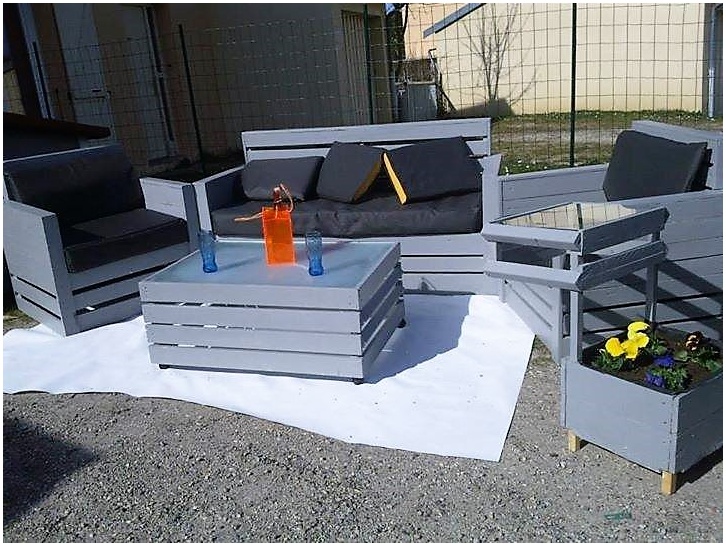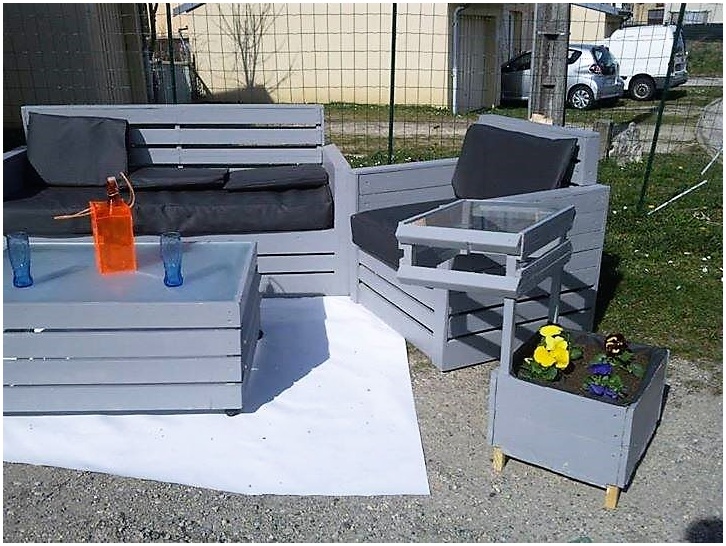 This furniture set design is simple and the pallets are just painted prior to pinning them together for turning the pallets into the seats and the table. The reclaimed wood pallet furniture is great to be used for the party hosting as it allows seating for many individuals.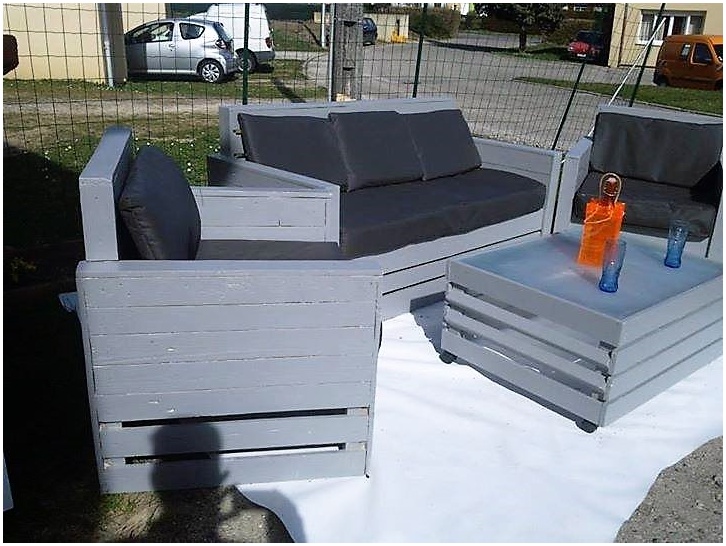 Created & Shared by: Ameublement Palette