Repurposed Pallet Bed with TV Point
I and my team always remain indulged in brain storming and thinking about multiple recycling wood pallet ideas. This is because this platform is completely dedicated for this very cause. In this regard we create countless wood pallet repurposing ideas at our own and add the executions here, while sometimes we also borrow some of the finest recycling idea of pallet bed from the fellow wood pallet crafters and leave them for you guys. So we actually work in a chain scenario where all the things and ideas are inter connected. Today we are going to talk about a pallet wood made room bed with TV point.
I know on reading a room bed with TV point would have rendered many of you sheer surprise, so let's not prolong this anymore and reveal that what the exact plan is right here. You are going to have complete details of the idea in the coming paragraphs.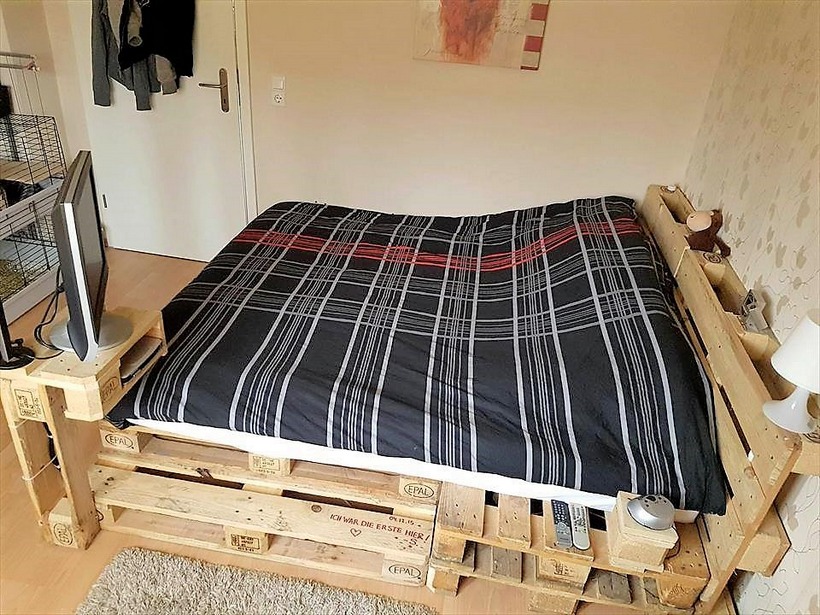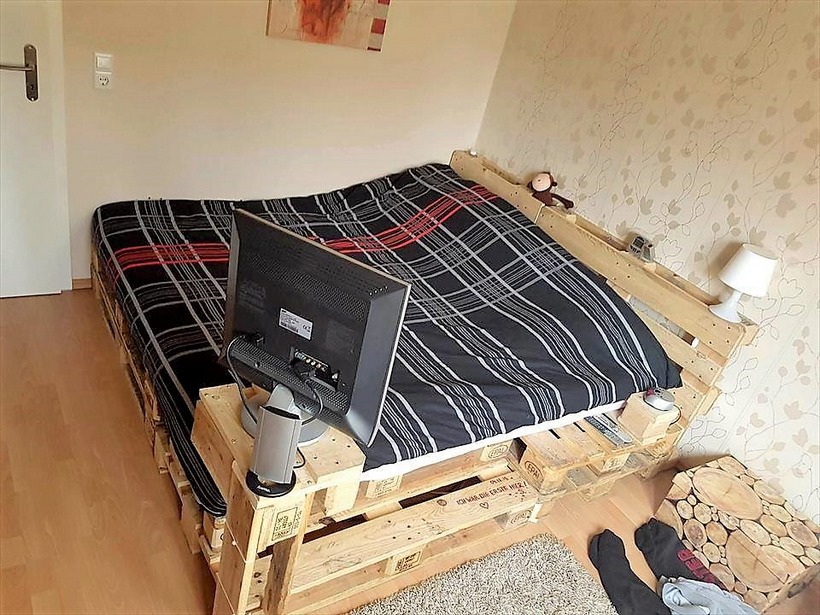 This is basically a very simply designed pallet wooden room bed. Some of the freshest shipping pallets were arranged for this task as this was supposed to be among the prime wooden furniture items so we were damn conscious in the selection of the wooden pallets.

Since we were provided with the finest and cleanest shipping wood pallets so we deliberately paid no heed to the finishing of the room bed t all. We left it pretty unstained, though you can stain it according to your desire. The basic design f the bed is kept quite easy and handy.

Once we were done with the creation of the basic frame, we just thought to add an additional feature that would carry the TV set, so this became a soul charm of this particular wood pallet project undoubtedly. This is a lot more than a mere wooden room bed.

Created & Shared by: Móveis de Paletes