Wooden Pallets Entertainment Center with Hutch
Some people attach the TV on the walls while others get a stand for it, but the idea of creating a recycled wood pallet entertainment center is unique. It not only allows a space to attach the TV and place the items connected with it like the DVD player in it, but it makes the area look awesome with the innovative entertainment center. Why rush to the market for the TV stand when you have pallets at home or you can arrange them at low cost? Using them is great when you have the option of saving money.
The entertainment center with hutch shown here is not expensive to create and the color with which a person wants to paint it is up to the choice of him/her, the natural color of pallets is not weird and it also looks nice.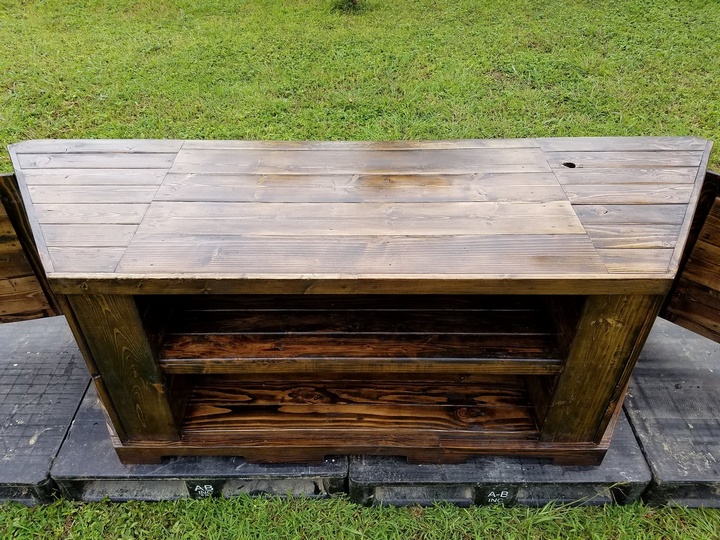 You can see the whole furniture piece with its sides open as it offers the storage space on its sides as well. The storage space has the repurposed wooden pallet doors which can be closed after placing the items that are linked to the TV, but are not used often.
Creating the holes in the hutch is not a difficult task as the tools helps in it, the entertainment center made up of recycled wood pallets presented here has 2 shelves where the items can be placed; but a person can add the shelves according to the need.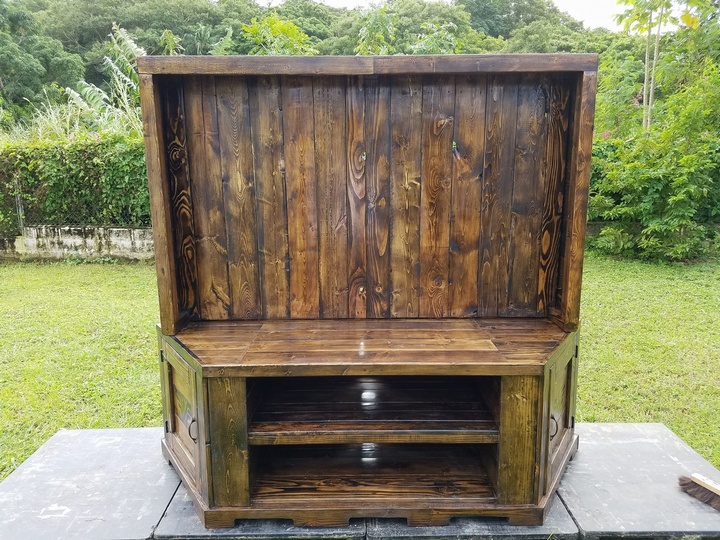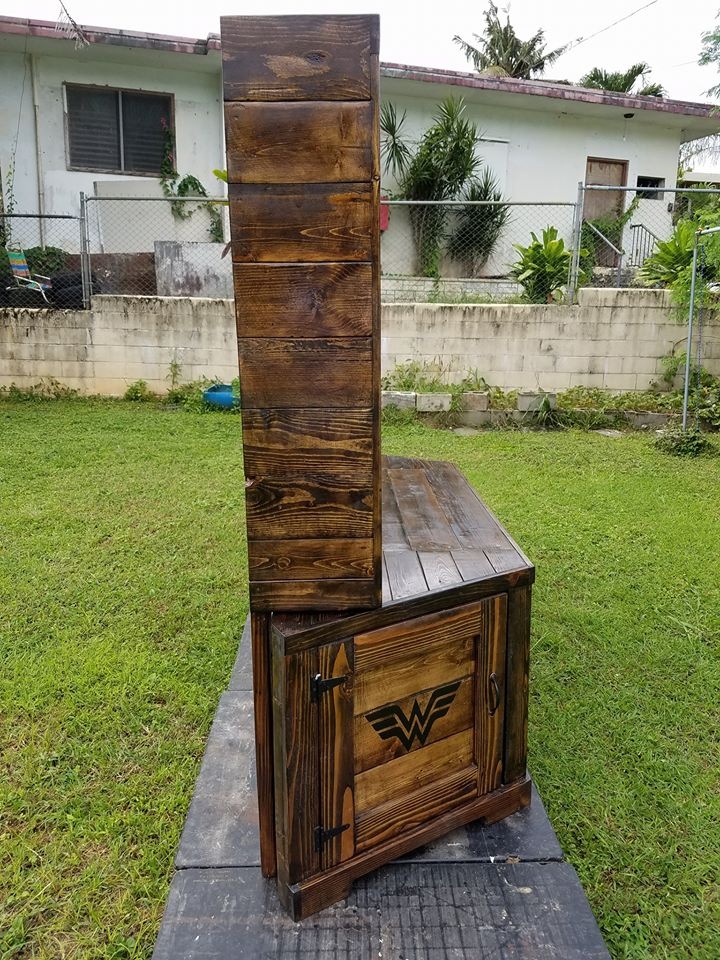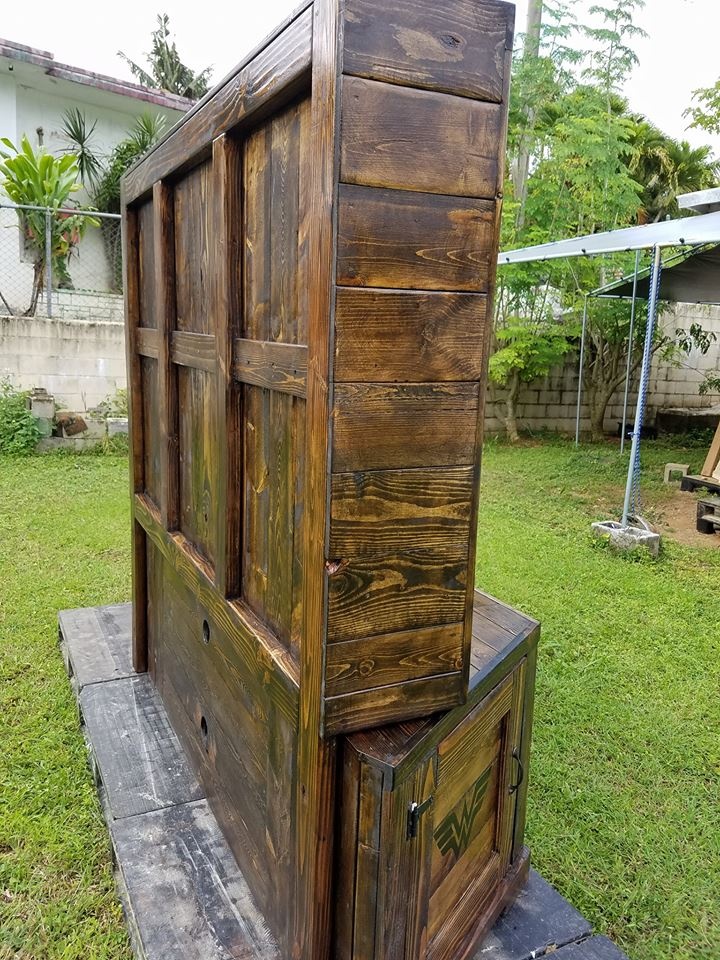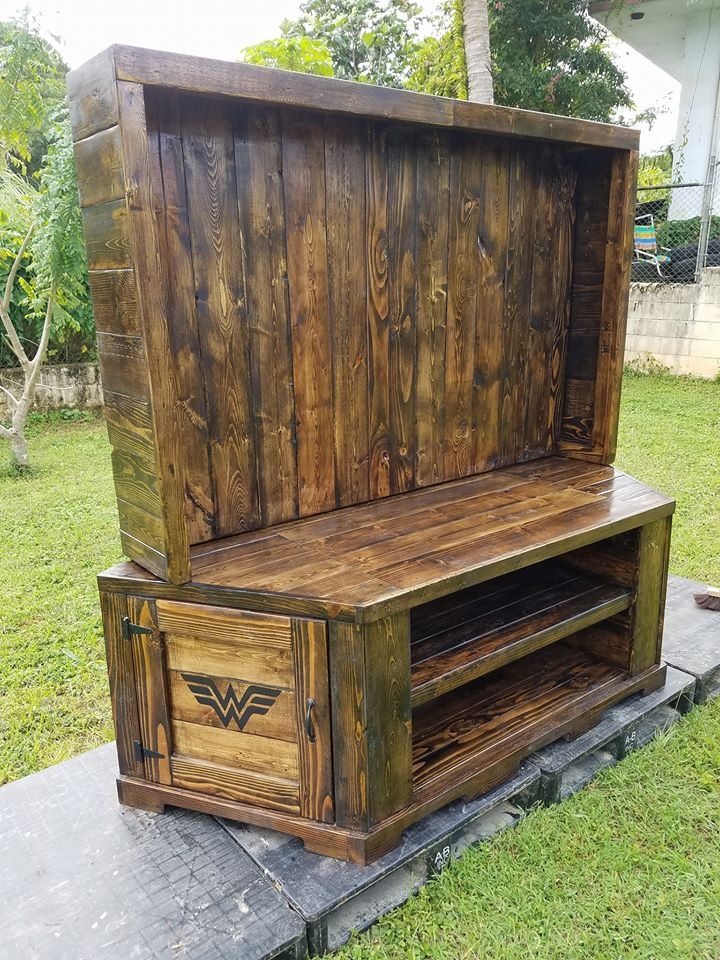 The person can fix the LED in the entertainment center and it will look amazing, the visitors will get impressed with the innovative creation. The people who want to inspire others with their skills should create this great furniture piece with reclaimed wooden pallets that will surely attract others as it is praiseworthy.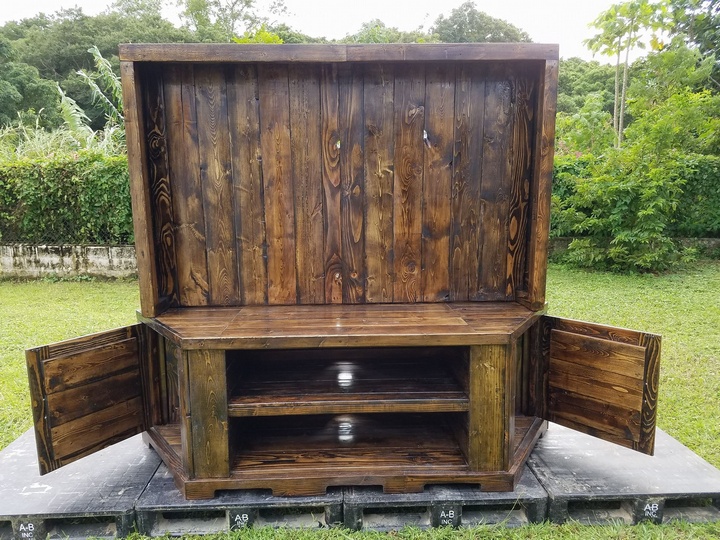 Created & Shared by: Guam's Pallet Gal & Guy