Cheap Home Furnishing with Recycled Pallets
It is not necessary to spend a lot of money on the new home when it comes to decorating it and getting the furniture for the daily use. Some people who have the pallets and know how to use them for making the reclaimed wood pallets furniture for the home are lucky, while those who don't have them at home can get them at low rate for home furnishing. One can create a bed with the pallets, can make a pet home using them and can also make an entertainment center which adds to the grace of the area.
If you have pallets available at home, then don't rush to the store to get the TV cabinet for the new home. Use the recycled wood pallets to create a TV cabinet like the one presented as it is simple to create and it looks amazing.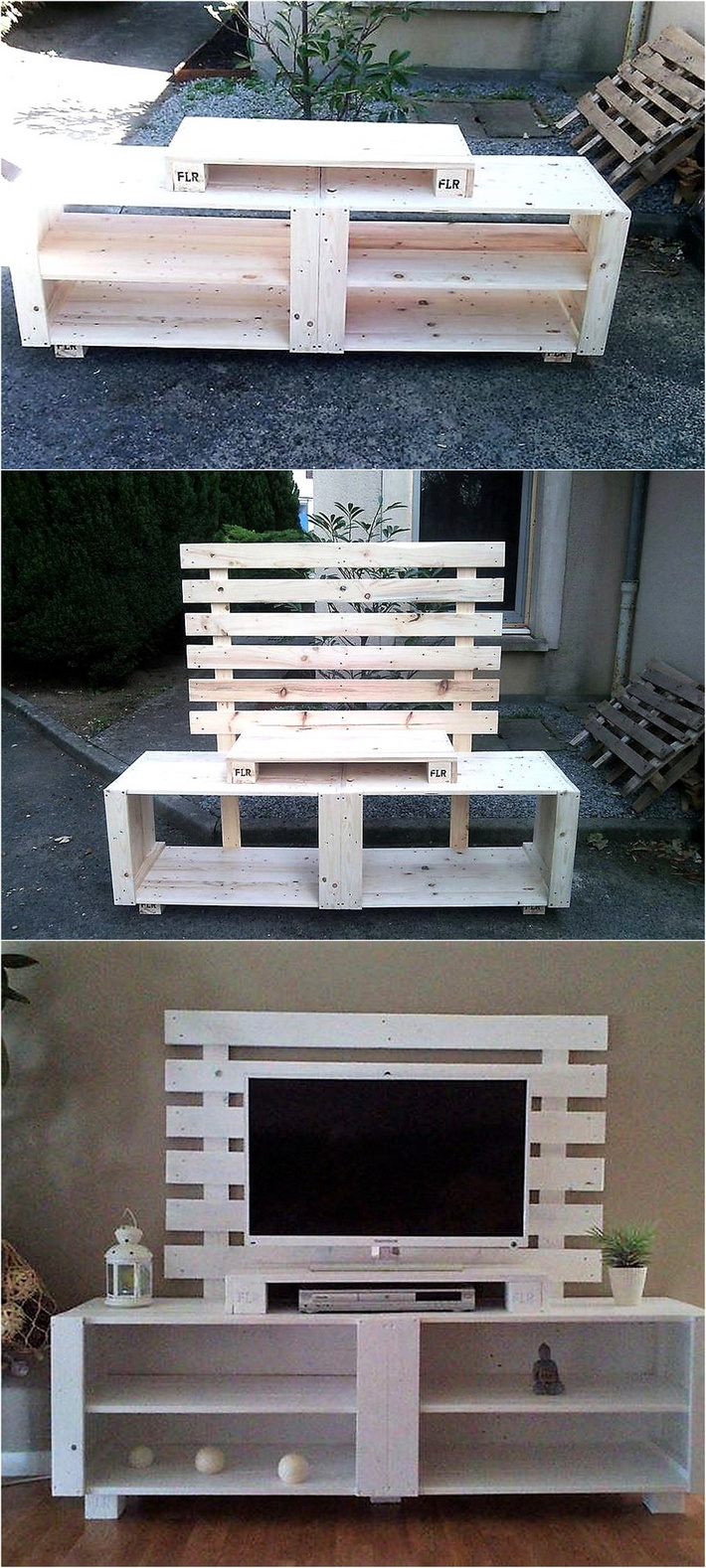 The repurposed wood pallets can not only be used for adorning the home from inside, but they can also be utilized for decorating the home entrance like the idea shown. Pallets are attached on both sides of the entrance; the pallets can be cut in a specific design as well.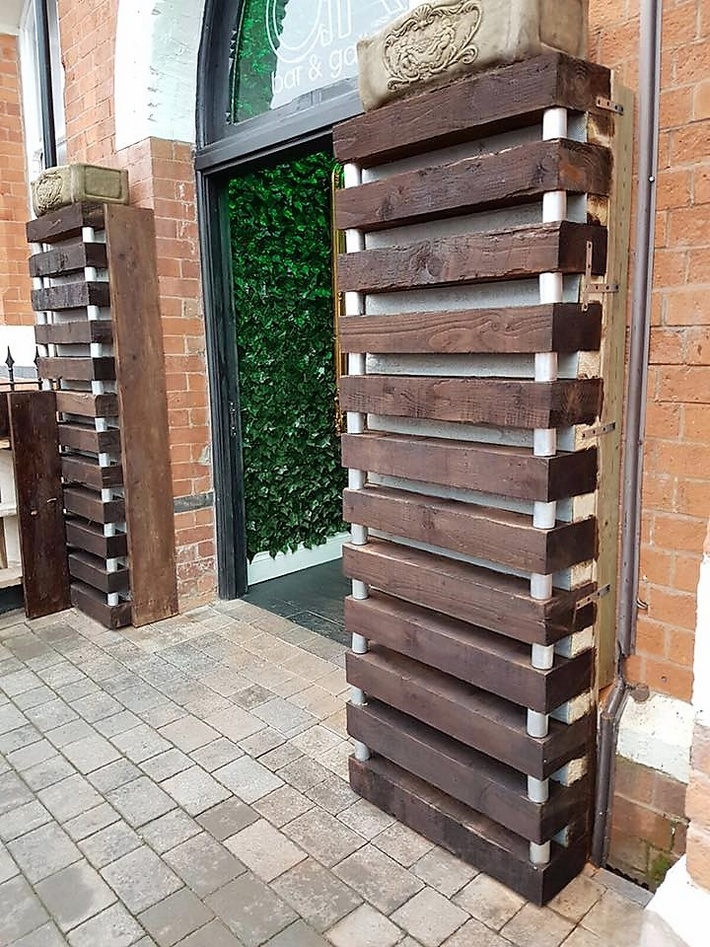 Doesn't a basket with the dirty clothes looks bad when placed in the bathroom? You can follow the laundry plan shown with the multiple shelves to store the clothes prior to washing them. The laundry plan will cover the clothes inside it and there are also spaces of basket fitting.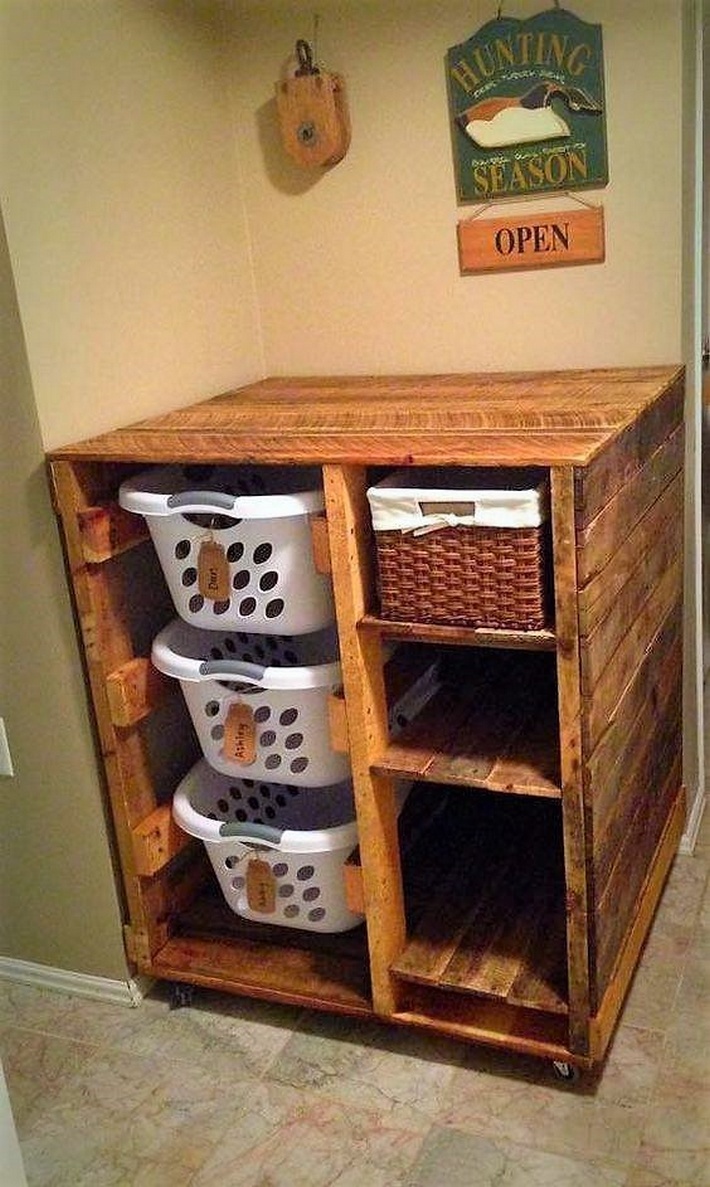 Here is presented a unique idea of making a bed with the reclaimed wooden pallets, the idea is great because the headboard offers the storage space for the items of daily use. It also eliminates the need of placing side tables in the bedroom.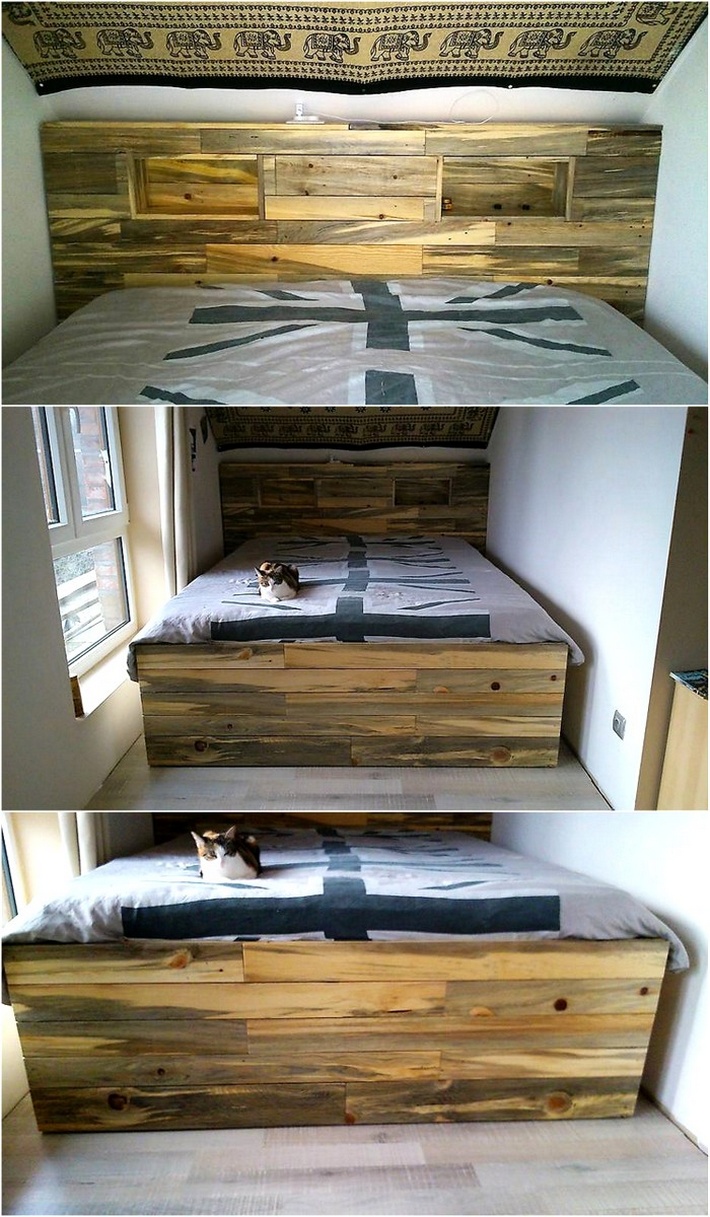 Hanging the clothes and caps on the hooks directly pinned on the walls looks weird, but you can make it look good by using the recycled wooden pallets. Pin the hooks on the pallets and attach it to the wall, you will get a rustic hanger for hanging the clothes.

Those who don't want a simple stand to place the LCD can create the table using the pallets, the idea shown here offers ample space to place the items linked to the LCD like the speakers. Decorative items can also be placed on the table under the TV, which will not look bad.