Reclaimed Wood Pallets Patio Bar Plan
The pallets are great to reuse when there is a need of any furniture item, but not just for the home as they also work great when they are recycled for the business use. The look of the wood pallet is neat and it becomes more attractive when the pallets are painted with the glossy finish. The pallets can be turned into the furniture for the bar or a restaurant with confidence because they will not give a look that the furniture is created at home with the unprofessional hands. See the idea of reclaimed wood pallet patio bar plan as the images will make the decision making process easy.

Have a look at the patio bar plan which can be copied for the home use or for the business use, the person who is planning to create a stall for offering the drinking service can create a bar like this one.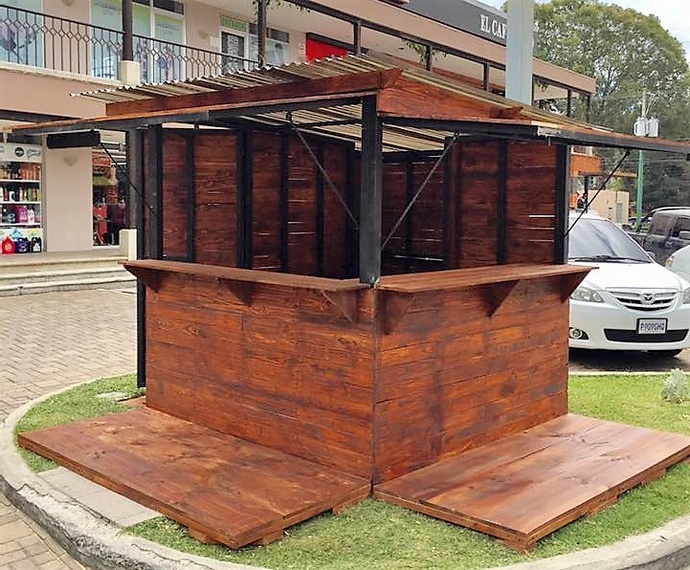 This idea is great to be copied if a person wants it for placing outside because the weather cannot affect the pallets negatively and there is a shutter type covering to close the bar when a person wants to leave for home.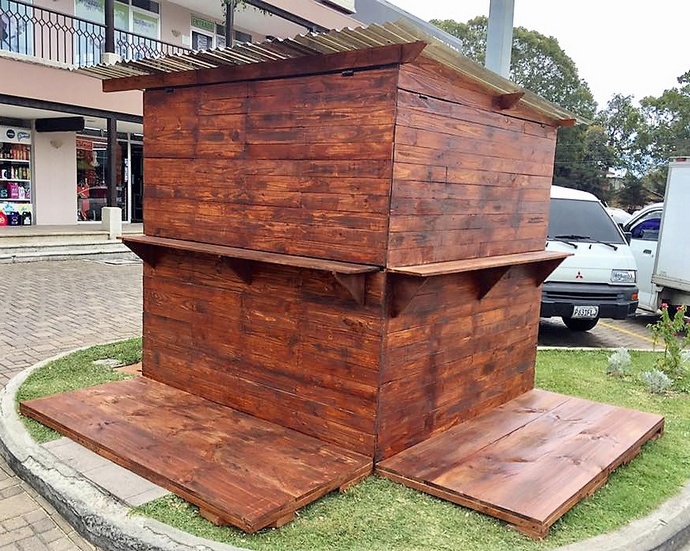 Here you can see the stools for the seating arrangement, the seating area of the stools is created with repurposed wood pallets, but the legs are ready-made. The base of the bar is also created to provide a solid area to place the stools because they can't be placed on an uneven surface.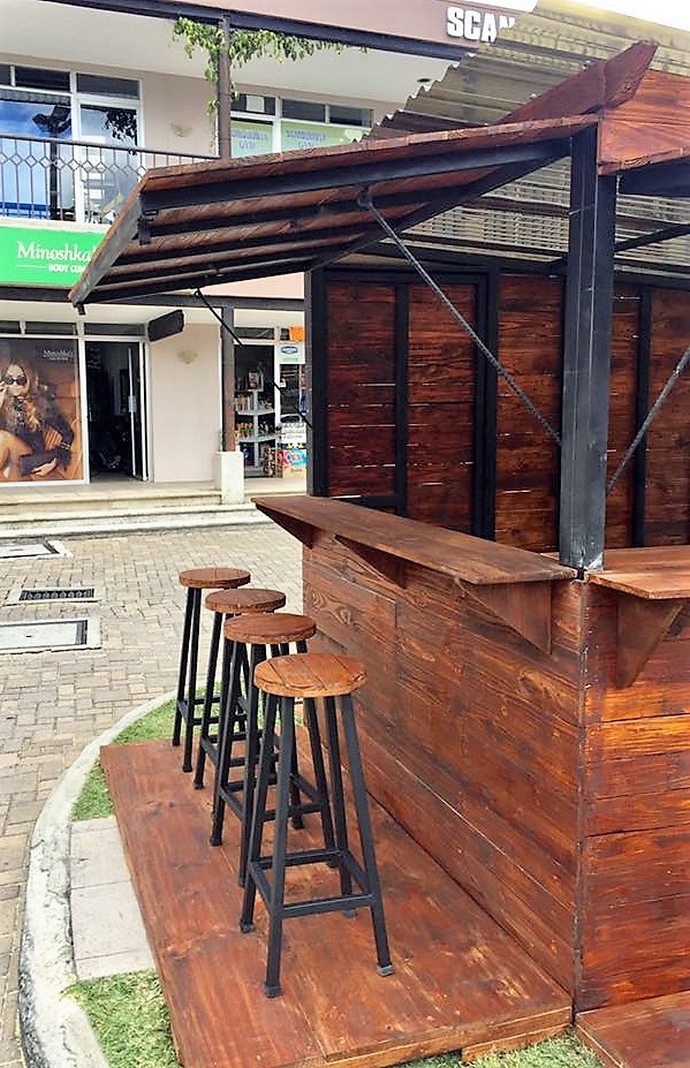 There is a door on one side of the bar to enter into it; it is good to copy this idea for creating a bar plan because it saves the money which can be spent on buying other items and drinks for the bar. Spending some time can help a person in getting a unique looking bar.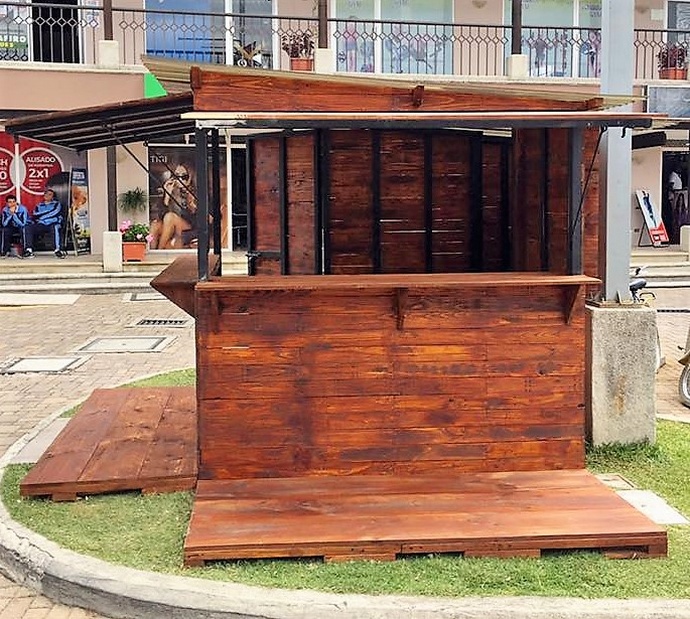 Created & Shared by: DEECO Design