Wooden Pallet Bedroom Idea
It is not a bad idea to reshape the pallet into a bed and other furniture pieces required in a room when a person can't afford buying from the market or when he/she wants something unique which no one has ever seen before. The wood pallets give a chance to the person to give any style to the pallets by using the tools; the straight pallets can be reshaped into almost everything this needed in a room to complete its look and to fulfill the requirement of placing the items. Here we have presented the idea of the wood pallet bedroom:
Here you can see how the reshaping of pallets into bed and the table for the room looks, there is nothing which looks weird. The bed is without the legs and the table is also on the same level as the bed, this idea is good for the kid's room.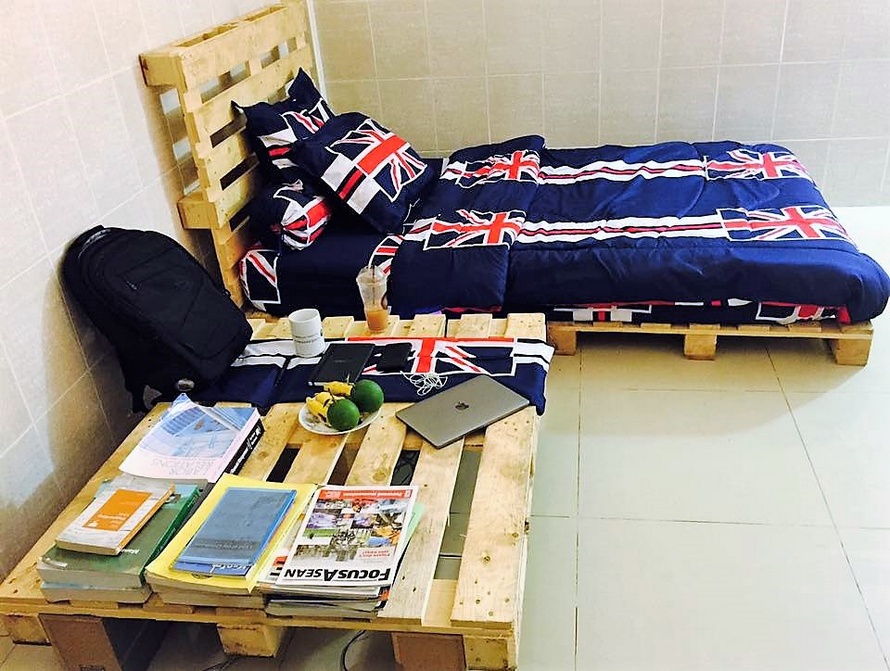 The reclaimed wooden pallet table contains the space for the storage which is perfect for a room with less space, the great thing about the reshaping of wooden pallets is that a person can arrange as much storage space as he/she requires for storing the products safely which can look as a mess if left openly in the room.

You can see that it is a unique idea for a student's room because the table contains the space for placing the books and the laptop; the student can use the table for the studying purpose. It offers a comfortable place to study.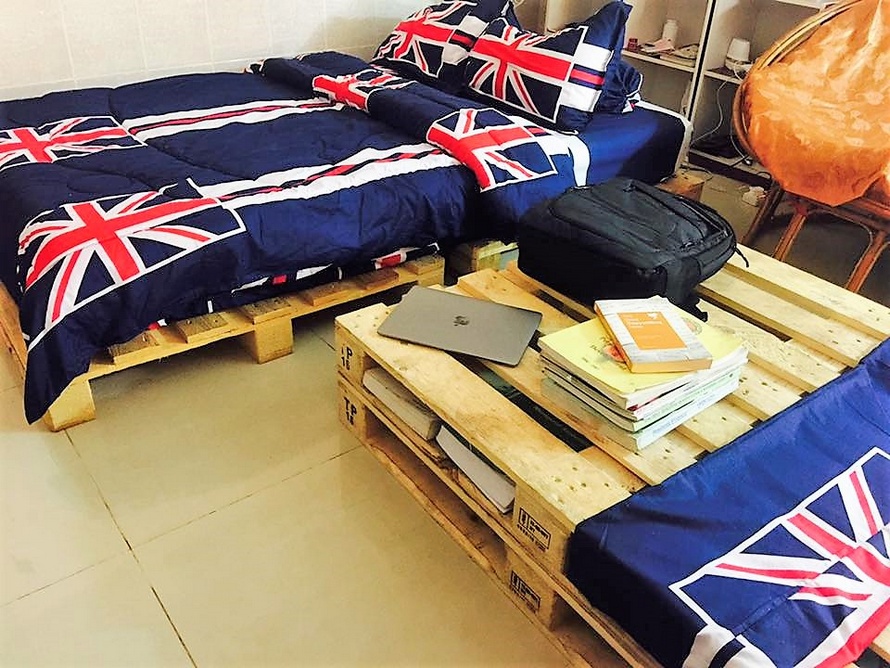 The headboard of the repurposed wood pallet bed is simple; it is not a difficult task to create because the table and the bed are not reshaped into the stylish furniture. The bed is also comfortable and arranging wood pallets for it is enough with the tools required to turn them into furniture.

Created & Shared by: Sam Ath Chhoeun