Artistic Wood Pallets Chairs and Table
The table and chairs of different styles and design are available in the market, but those created with unique designs are not many because not all the individuals are blessed with creative minds; so the items made by them are available at a high rate. The people who have the skill of using the material again should never invest too much for getting their home decorated with the impressive furniture made at home. Here we are showing an artistic wood pallet chairs and table idea, which is easy to copy; but will surely love by the guests when they come to know that it is created with hands at home.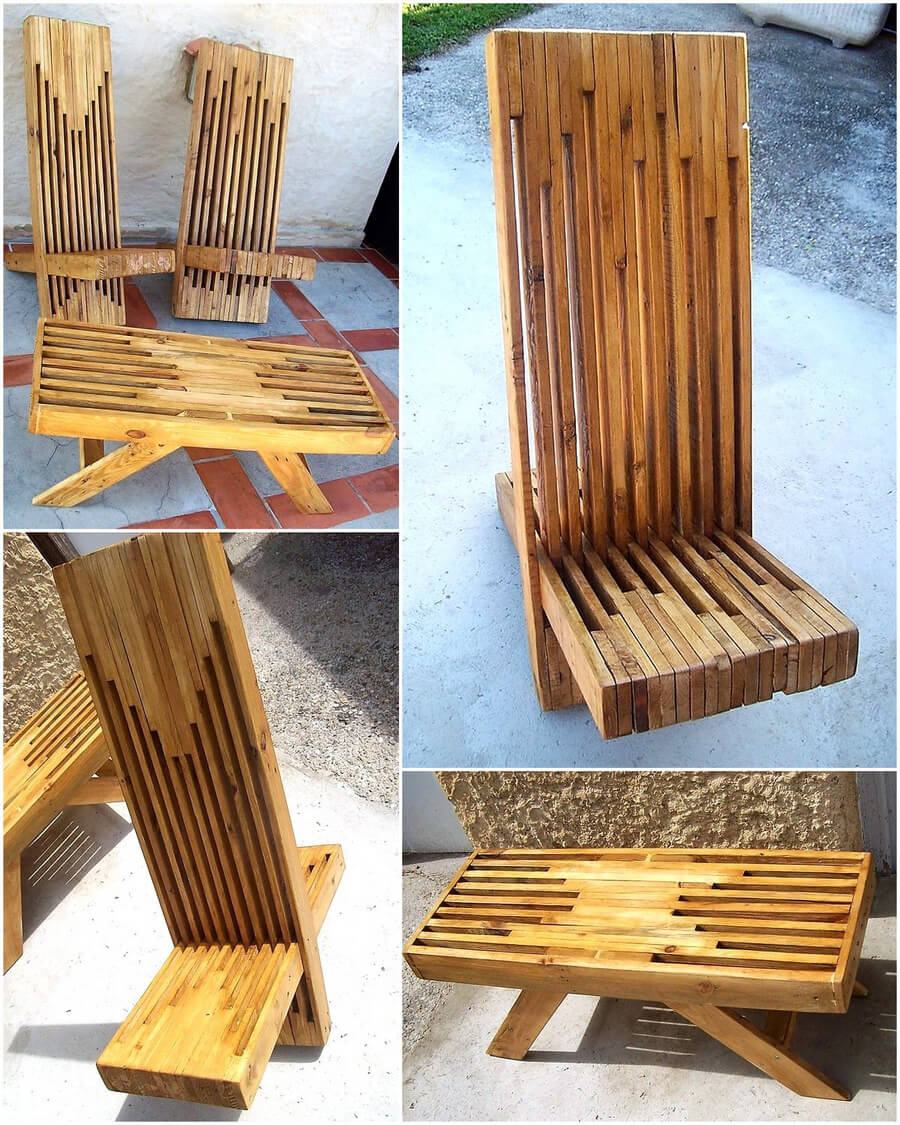 Have a look at the chairs, there are not legs, the seating area is increased from the back to give support to the chair. The table is also created with the same design as the chairs with space between the pallets.

The close view of the reclaimed wood pallet chair is here to make it easy for anyone, who wants to copy this idea. The pallets are joined creatively to make the chair look impressive, the pallets are joined straight as they were arranged.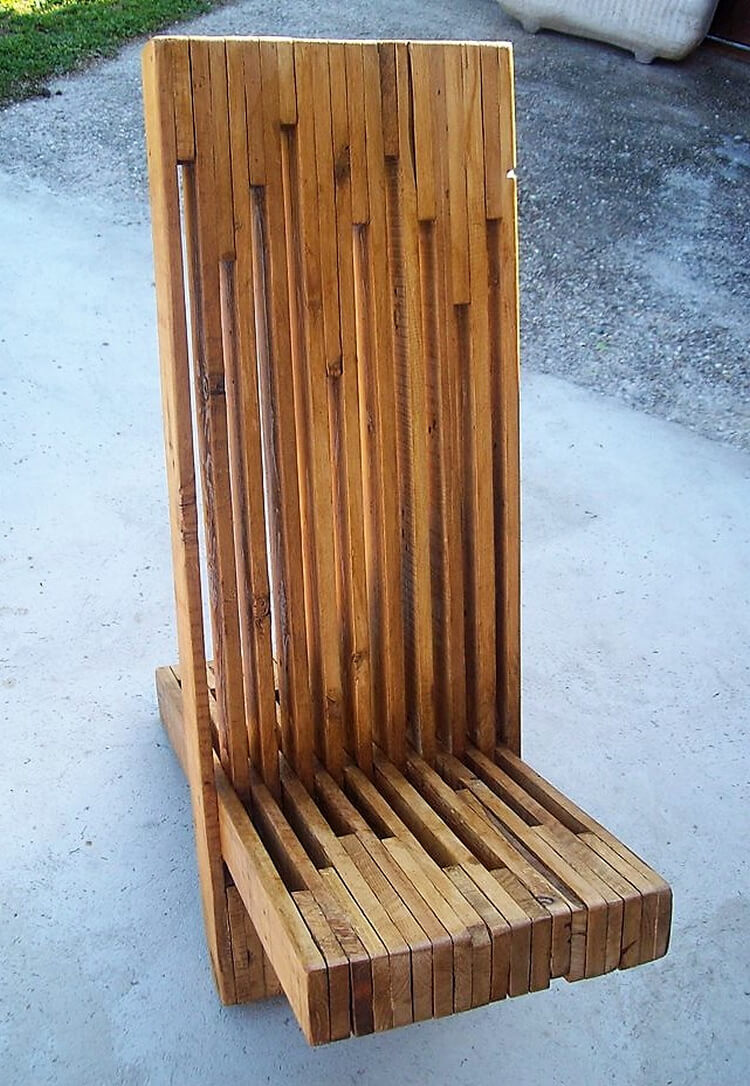 The ideas which are unique should be copied if the homeowner wants to make the home give a different look because creating furniture at home allows the person to use his/her creative mind to make others praise his/her work. The chair is not painted and the table is also created without painting the pallets.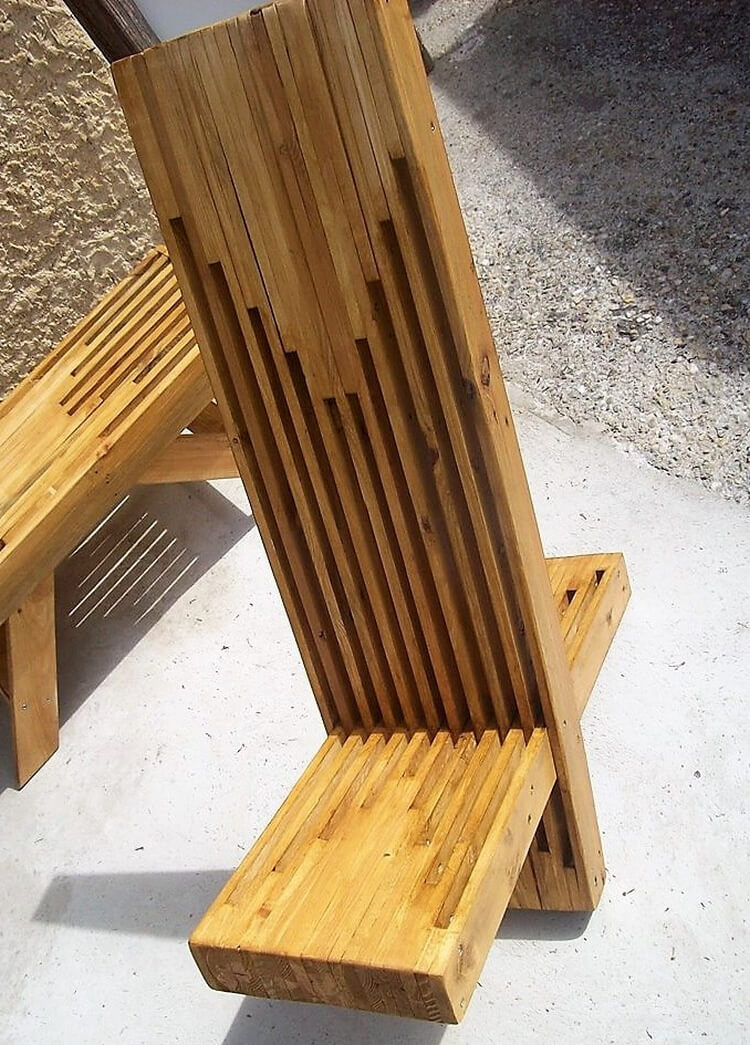 Now have a look at the repurposed wood pallet artistic table, there is no space between the pallets in the center of the table and the space can be seen on both sides. The table is four-legged as the common tables available in the furniture stores, but it is giving a different look due to the artistic design.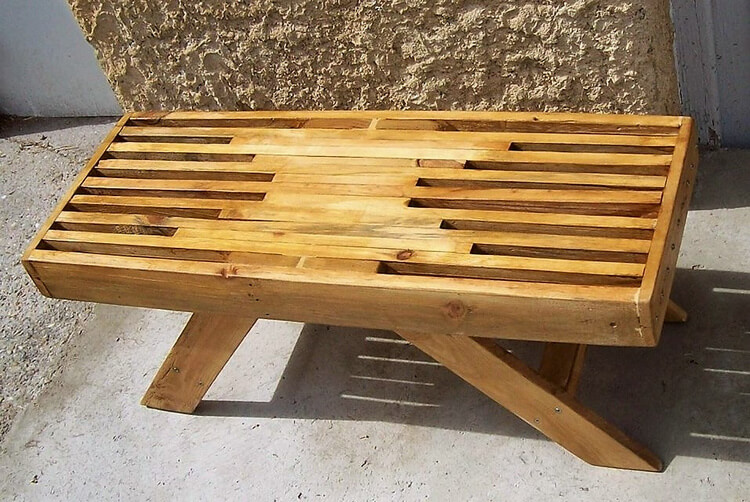 Created & Shared by: Palettes Recup