Pallet Tray Boxes For Cutlery
As I said earlier that this time I am not at all going to stick to the typical wood pallet ideas and creations but we would be experimenting with diverse range of the pallet wood products. And seeing this art craft all of the readers would agree with me. We have made plan to recycle a pallet wood tray box for cutlery. So this is going to be an object that would be made totally out of the shipping pallets, would have the shape of a tray. So it would not be a mere congested wooden box but a wide tray that would accommodate all of your cutlery articles.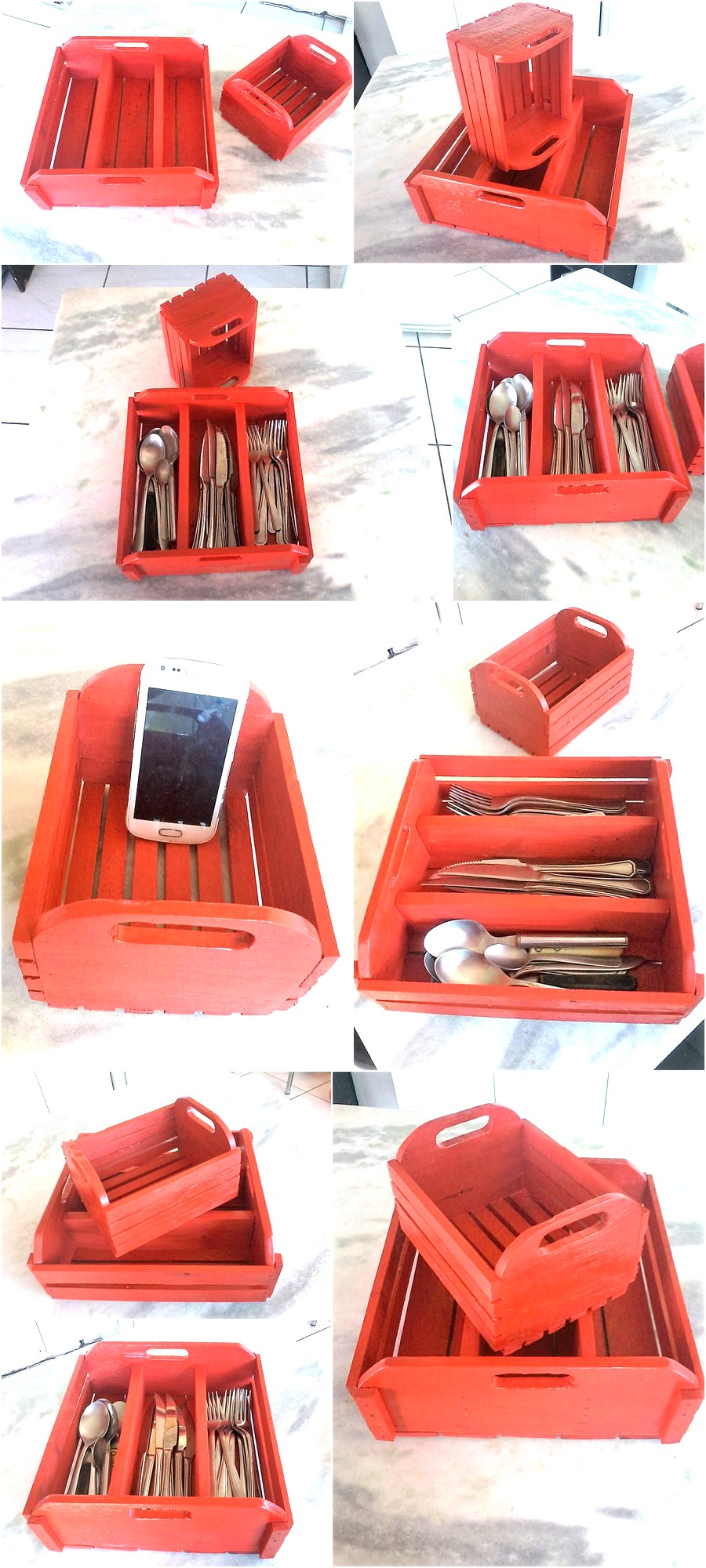 Whenever I learn that only the pallet wood is going to be consumed in the said wood pallet project, this is always so relieving for me as it has never been an issue for me to grab some high quality shipping pallets.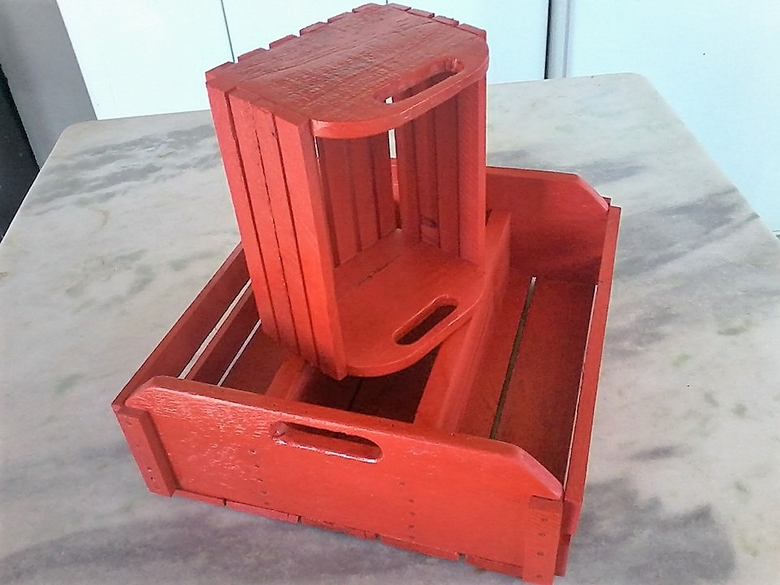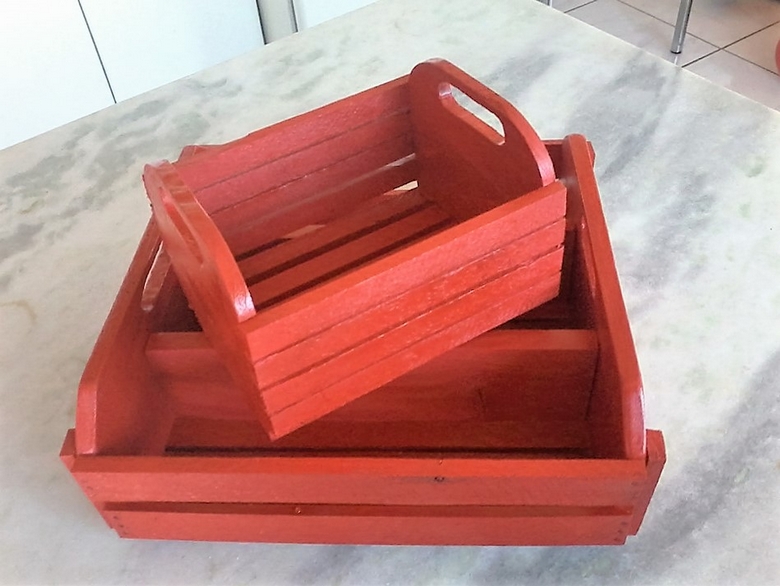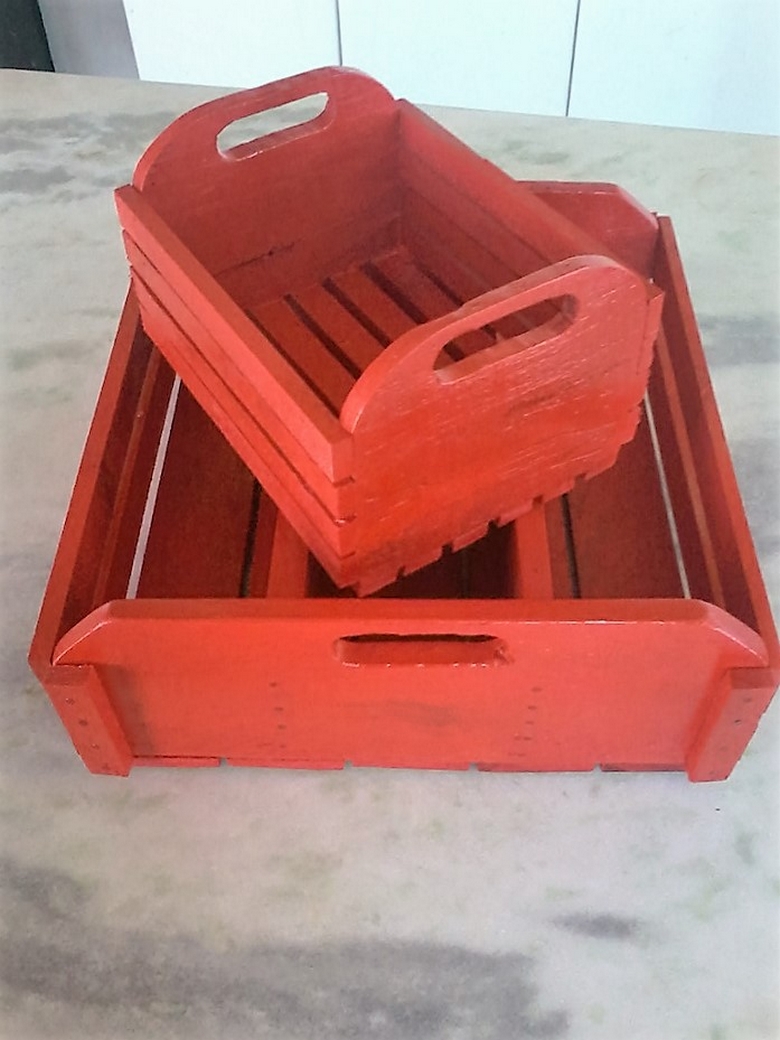 This is not the case with me only, infact anyone among you could easily find the shipping pallets on various sites and also online as well. So being specific about this cutlery tray box, I think it is made in the best possible shape that would complement your kitchen solely.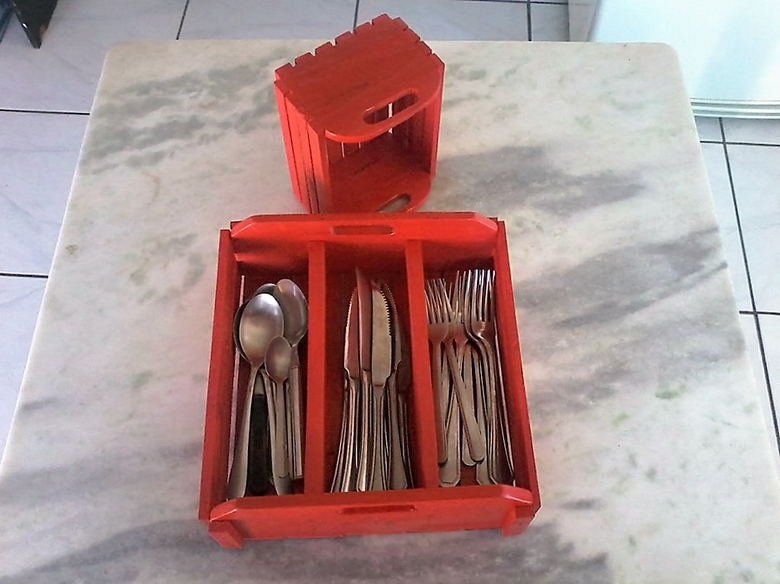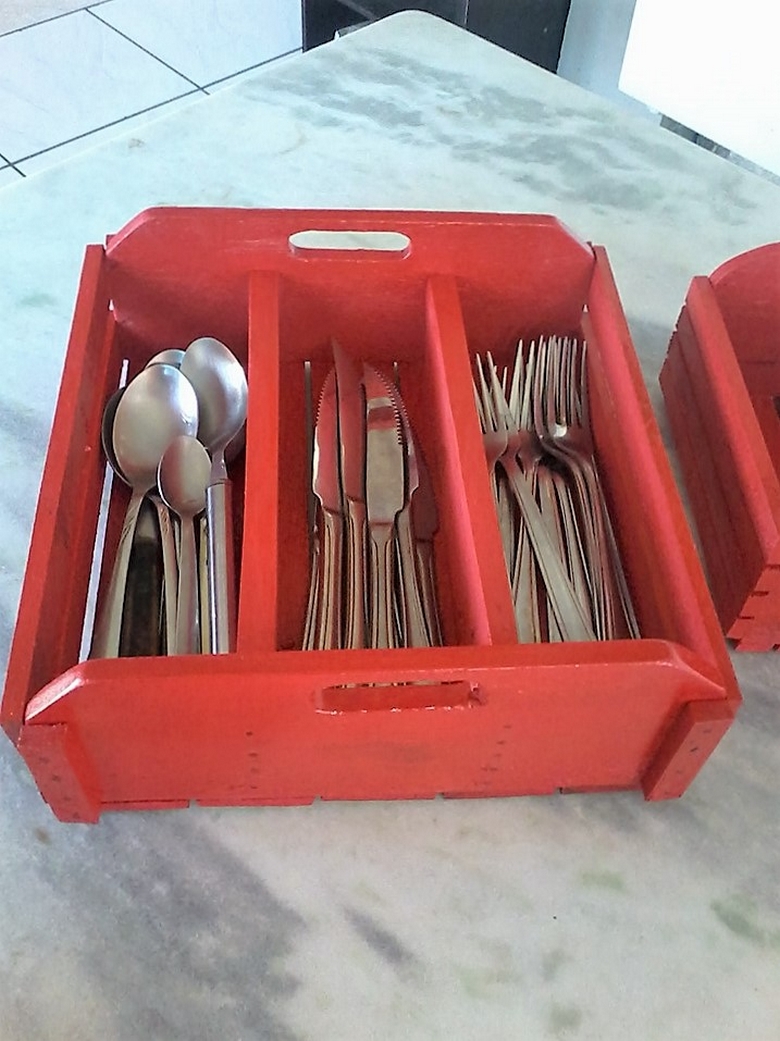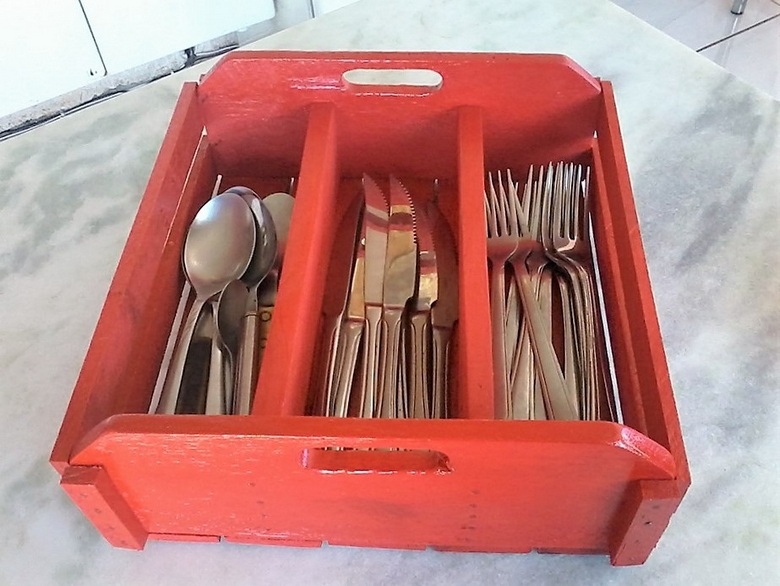 Looking at the texture of the wood we can conclude that the whole structure is smoothened up very nicely, and finally it is given a shade that is not so much common still it has done the job in a pretty perfect manner.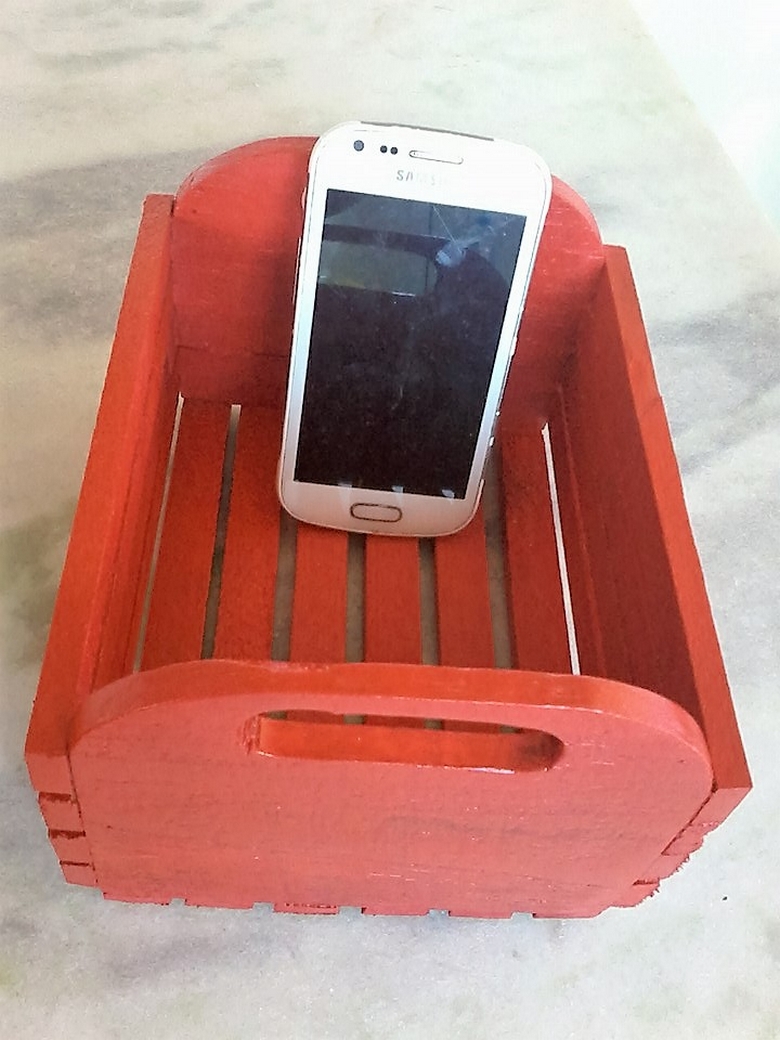 The good thing is that it is divided in three equal portions, where each one is specified for a certain article like you can gather all the spoons in one part, knives in the other and the forks in the last one. Plus the handles carved on both sides make it easy to carry this wooden pallet tray.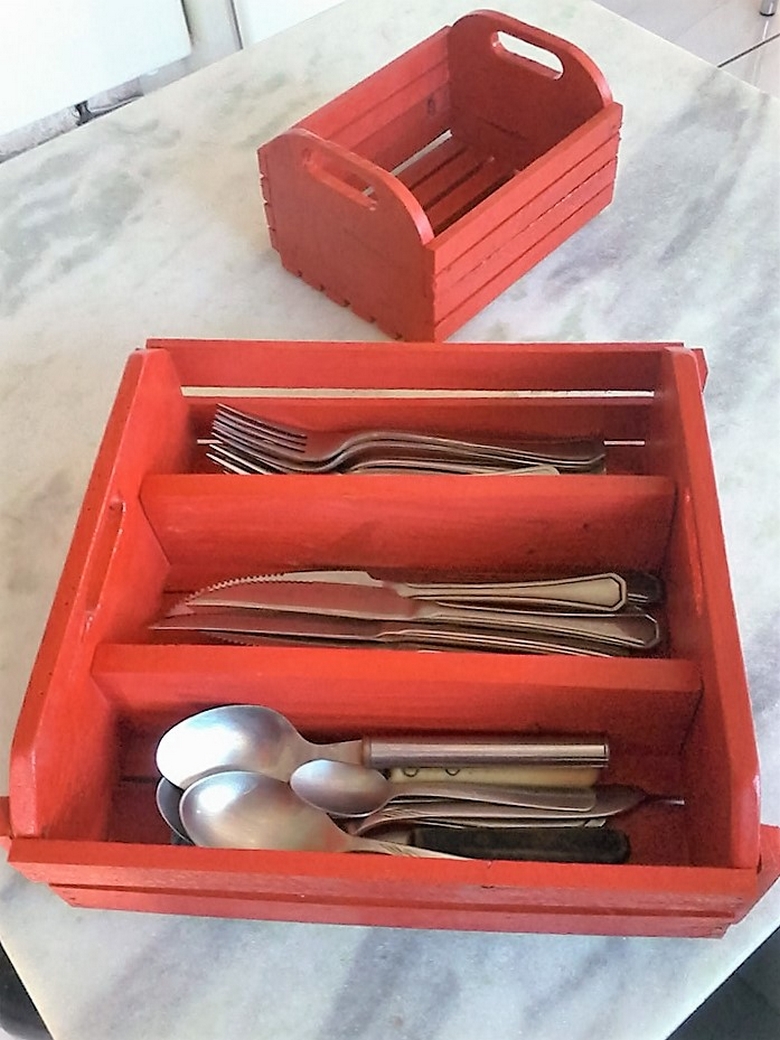 Created & Shared by: Quebra Galho Indaia