Repurposed Pallets Made XL Coffee Table
Furniture is the main thing of every home and the look of the home depends on the furniture styles placed in it. So, a person should never ignore the best selection of the furniture and if the person feels that the furniture design available in the market cannot fulfill the desire of decorating the home in the unique way; then he/she can create it at home. Here is the idea for creating a repurposed wood pallet made XL coffee table, which can be used in the farmhouse for the parties or can be utilized in the TV launch of the home.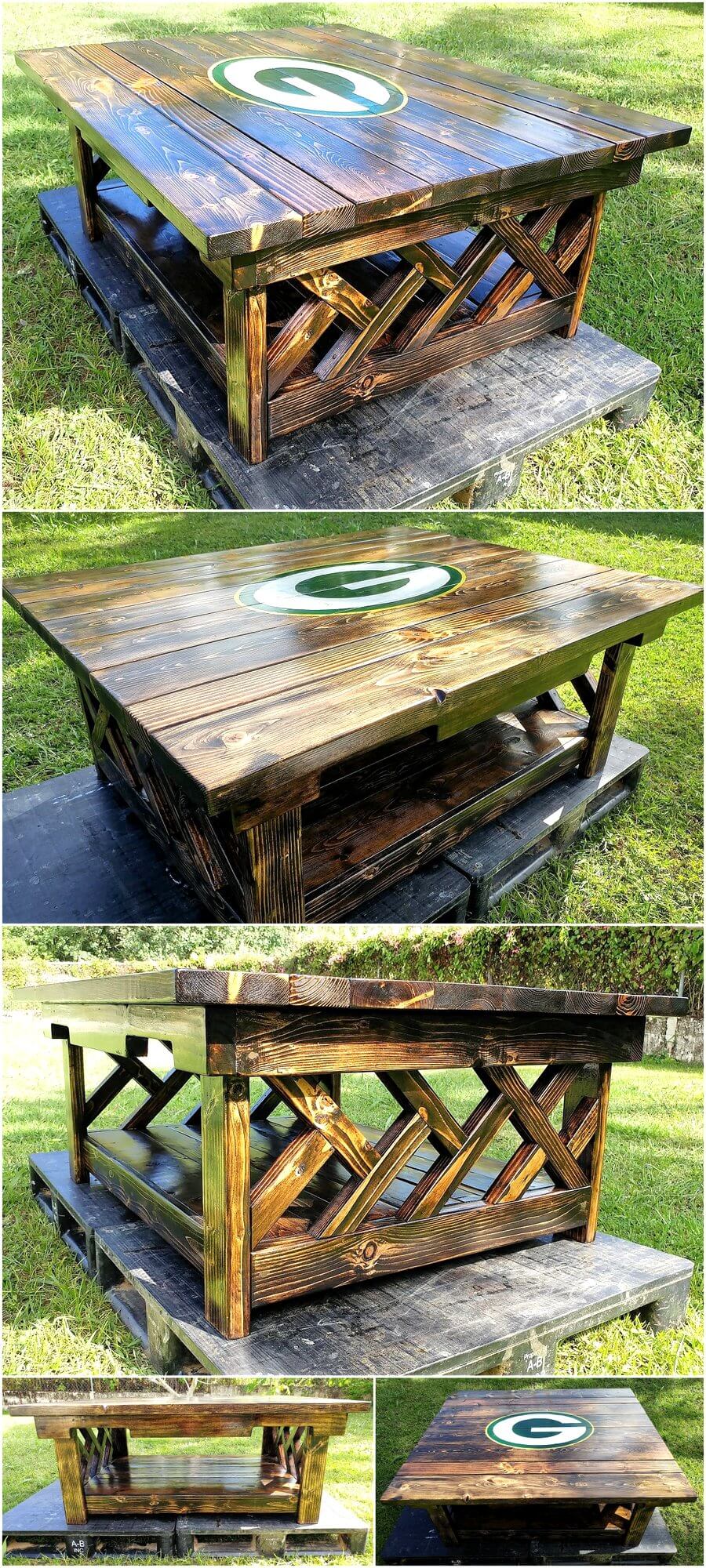 Have a look at the coffee table; it is not created with the simple design. The design of the legs is unique and it is making the table look awesome. There is a space under the table to place the items like the plates and glasses when there is a party at home.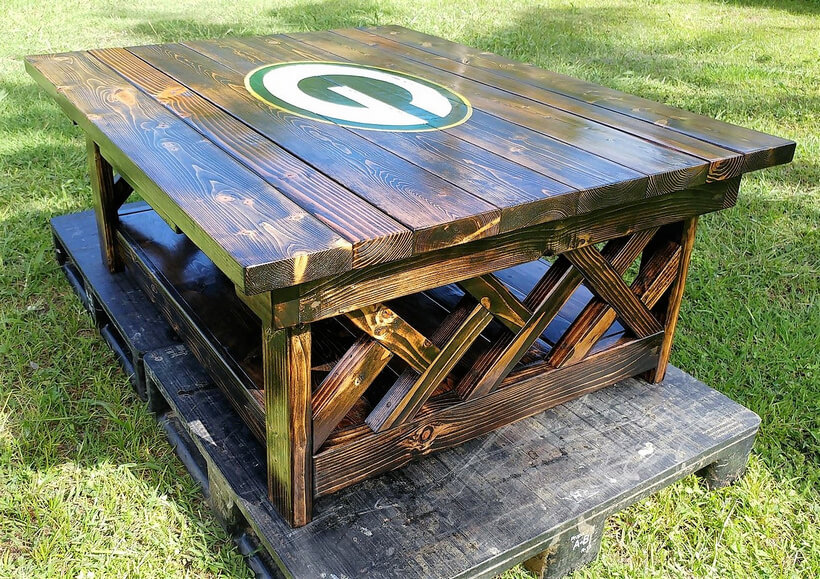 Paints are used for creating the design and writing "G", which you can see designed on the surface of the table. The pallets for the table are not painted and they are of dark brown color, which is giving the table a perfect look.

Now see the reclaimed wood pallet XL coffee table from one side, it offers ample space to place the items. The design on the sides of the table is adding grace to it. The deck on which it is placed is also created with the wooden pallets.

For designing the side of the table, the pallets need to be joined with attention. It is a good idea for fulfilling the requirement of furniture in the farmhouse if the person doesn't want to invest money to adorn it. Creating furniture with hands is the best option to save money and impressive setting.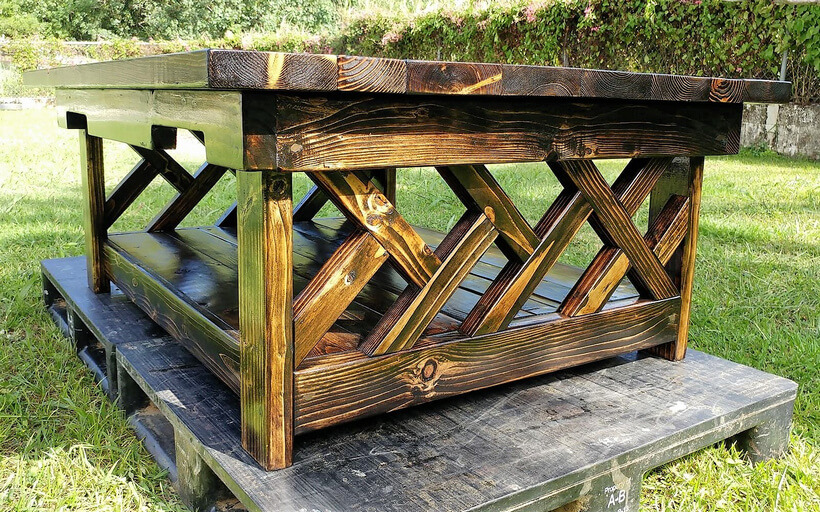 The paints can be used for drawing different designs on the table to make it attractive and it is optional. The upcycled wood pallet coffee table is awesome for using as a table for dining in the TV launch because it will surely make the area impressive with its innovative design.

Created & Shared by: Guam's Pallet Gal & Guy