Pallets Powered Garden Deck with Furniture
The garden of the home is something that can be decorated to impress others as well as making the setting of the home unique. We love to show the ideas of reshaping the wood pallets in a way that help people adorn their home with their own hands by creating the furniture and other items at home. Now here is a great repurposed wooden pallets garden deck with furniture idea for those who want to decorate their garden with the handmade furniture and want to save hard earned money. See the images and decide whether to copy this idea or not.
Let us begin with the seating arrangement; you can see the sofa created with the wood pallets. There is a table matching to the sofa and the set is looking great. The pallets are used as they were without coloring them and they are not giving an unprofessional look.

See the square shaped table of the garden deck reclaimed wood pallet furniture; it is enough to enjoy the meal with the family on a fine day or on the weekends. The legs of the table are not long, the table is a little bit above the ground.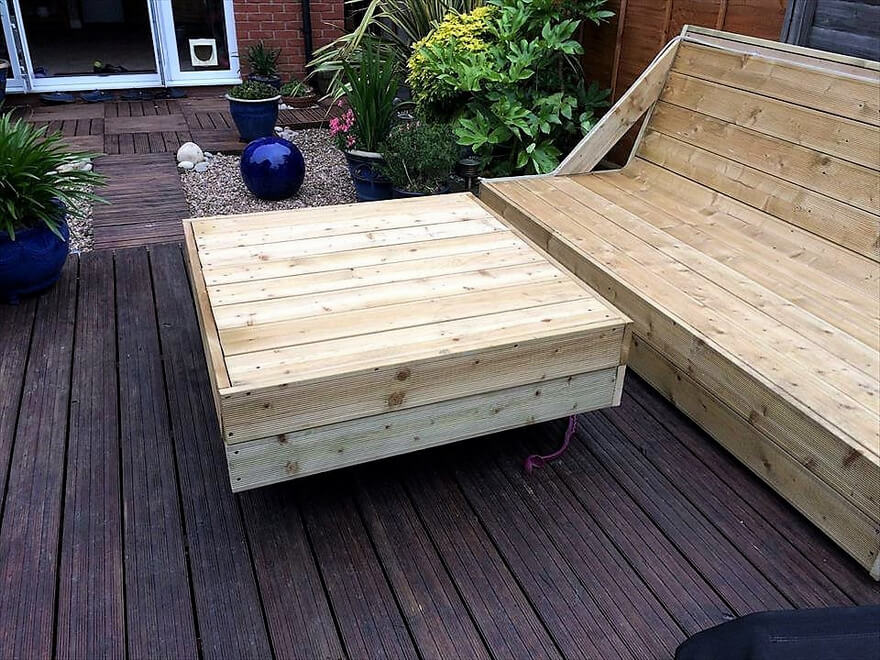 Now here you can see another idea for the seating made up of wood pallets, the seats don't have legs and this seating arrangement is for those who like to lay their legs on the ground. Small wooden boxes are giving support to the seat.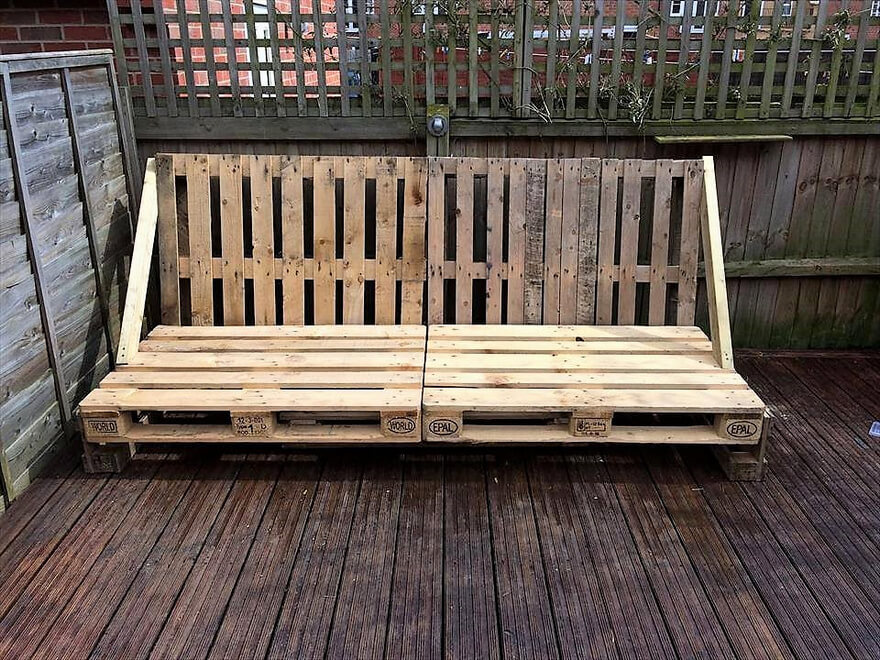 Here is the recycled wood pallet garden deck couch with the foam covered with the blue colored fabric; it is making the seating look attractive. The combination of blue and skin is looking great. Not much time and money is required to create the couch and the other furniture pieces.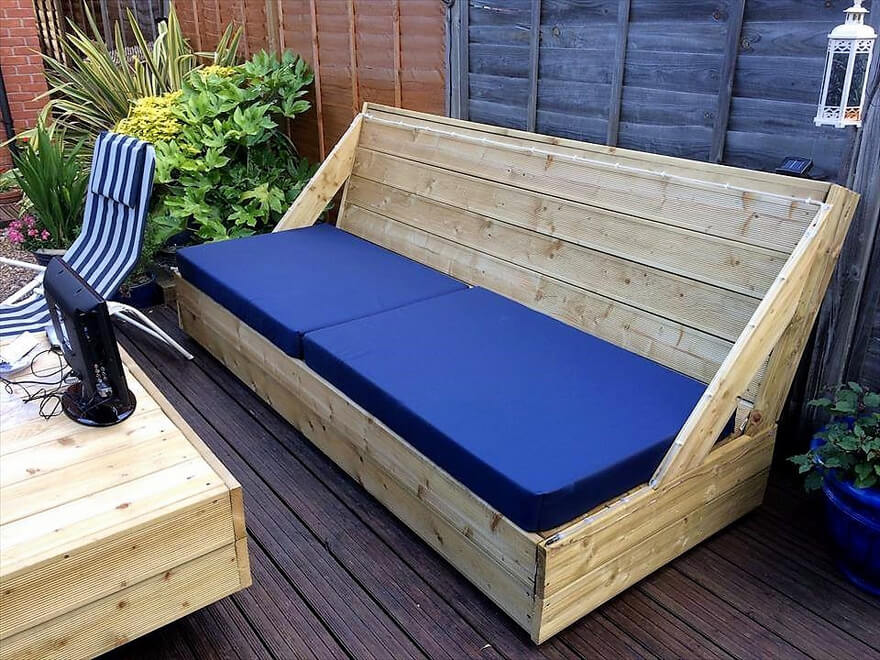 Have a look at the whole idea; the deck is painted with dark brown color. Other items made by the wood pallets are not painted and the skin colored furniture is looking great with the brown colored deck. You can also see a planter made up of wood pallets and it is adding grace to the whole setting.

Created & Shared by: Móveis de Paletes