Wooden Pallets Made Chicken Coop
Like the humans love to live in the clean homes, the animals also like to have a proper place for living. It is a good idea to create a pet house if there is a pet in the home because they know that they have a place where they have to take a rest when they need it and sleep at night time. A person should take care of the pet like the pets love their owners and building a home for them shows the love the owners has to the animal that is living in his/her home. So, here we are going to share an idea for creating a recycled wood pallet chicken coop.

Have a view at the chicken coop made up of wood pallets, red color is painted to make the chicken home look attractive and it will add grace to the area where it will be placed.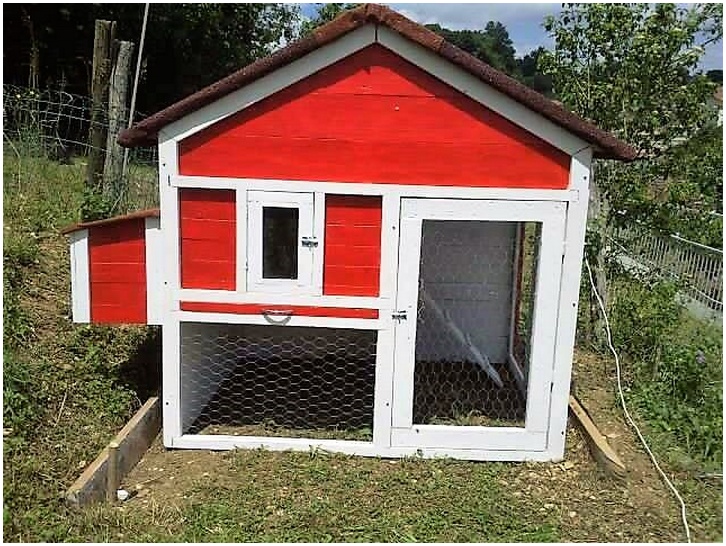 The pets need love and care to live healthy, so creating a home for them specially make them feel important. The reclaimed wood pallet chicken coop contains the necessary items for the chickens like the slide you can see inside the coop. It is painted with white color.
There is a tray type thing in the chicken coop which can be opened and closed, it makes entering in the upper portion easy for the chickens. Have a look at the house from close, it is created neatly and the chickens will love their home.

There are 2 separate options, one is large in height and the other is large in width. Placing the partition in between the portions will separate them and if the chickens want to live without partition; then there is no need to place the board.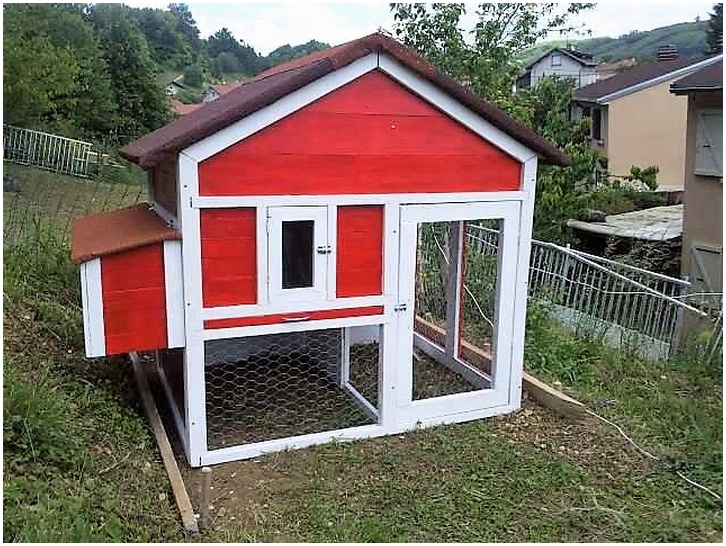 Now here is the look of the repurposed wood pallet chicken coop from the back side, it is painted with red color and one can choose any color according to the taste or matching with the surrounding items to make the area appealing. The border of the coop is painted with white color and it is making the coop look attractive.

Created & Shared by: Ameublement Palette