Reclaimed Wood Pallet Outdoor Furniture Set
I always emphasize on the fact that to be a distinguished and great wood pallet crafter, you just have to be a lot more than a mere carpenter. Like you have to be creative, innovative, gutsy and a real man who can maneuver the things. Suppose, you have to be creative enough to use some reclaimed materials. Or you have to make certain amendments in already created wooden pallet furniture items according to your choice. This stance would further be elaborated in the coming discussion. Here we are presenting a whole wide reclaimed wood pallet made outdoor furniture set.
First of all have a glimpse of the whole range that is entirely made with the wood pallet planks plus some reclaimed parts of some old and broken furniture items that long back had been dumped and trashed. Now here your creativity would be counted that how exactly you sort out the things that could really be exploited again.

This is general wood pallet repurposed closet or cabinet that is ideally made for the outdoor atmosphere. Looking at the nature of the use of this wooden creation we see that is stained pretty accordingly, the shade that would be ideal for outdoors.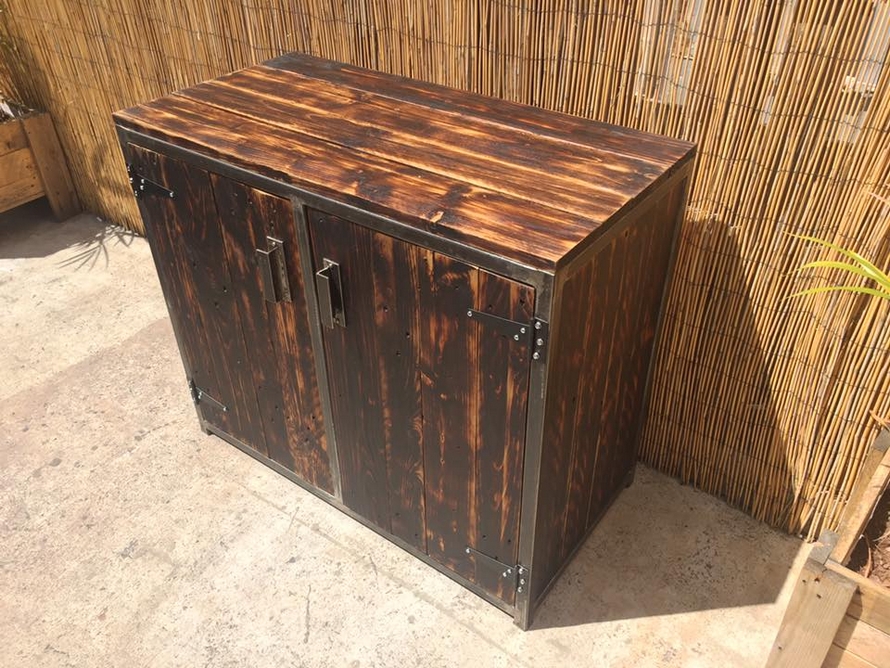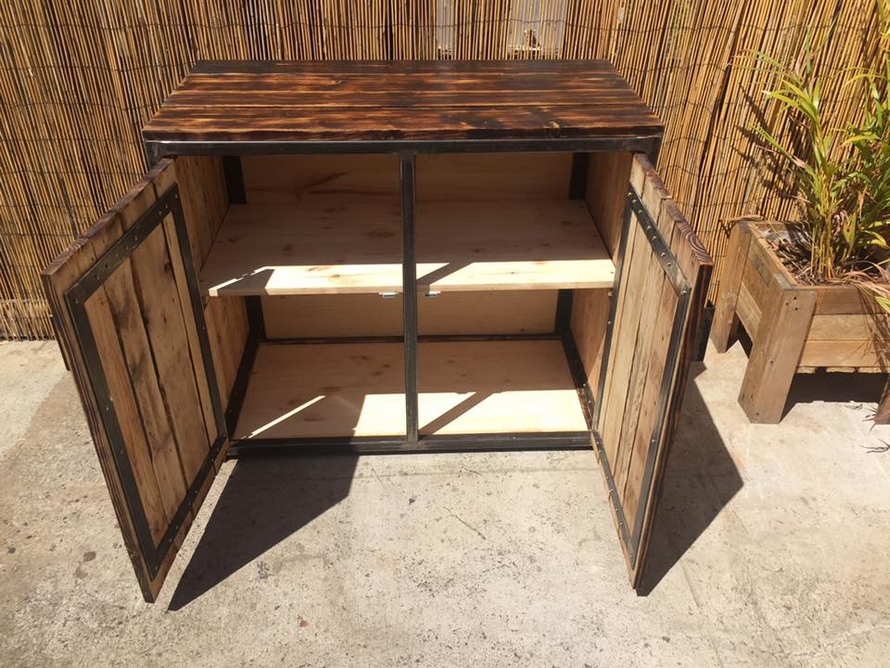 And here we have got a very fine high wood pallet table. This is that much high because the reclaimed portion that is made of metal was that much heighted. So mainly the reclaimed metallic frame is later on filled with the plain wood pallet planks.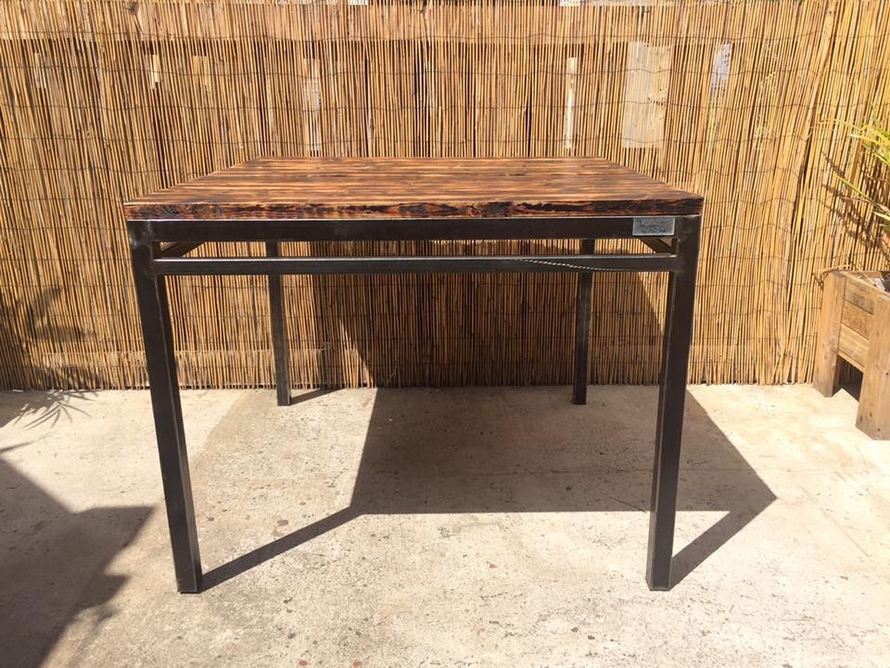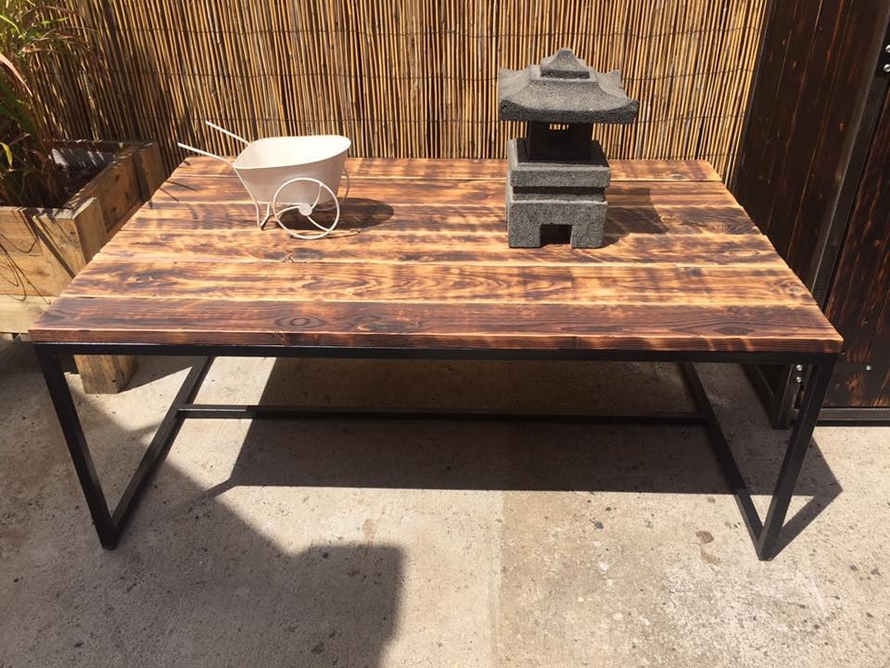 So basically all these three wooden pallet creations are made using the reclaimed metallic parts. Metal parts were very nicely painted first with dark black shade, and then later on the pallet wood planks were also stained in an artistic manner to give the creations the finest possible look. This would turn your outdoor area all around.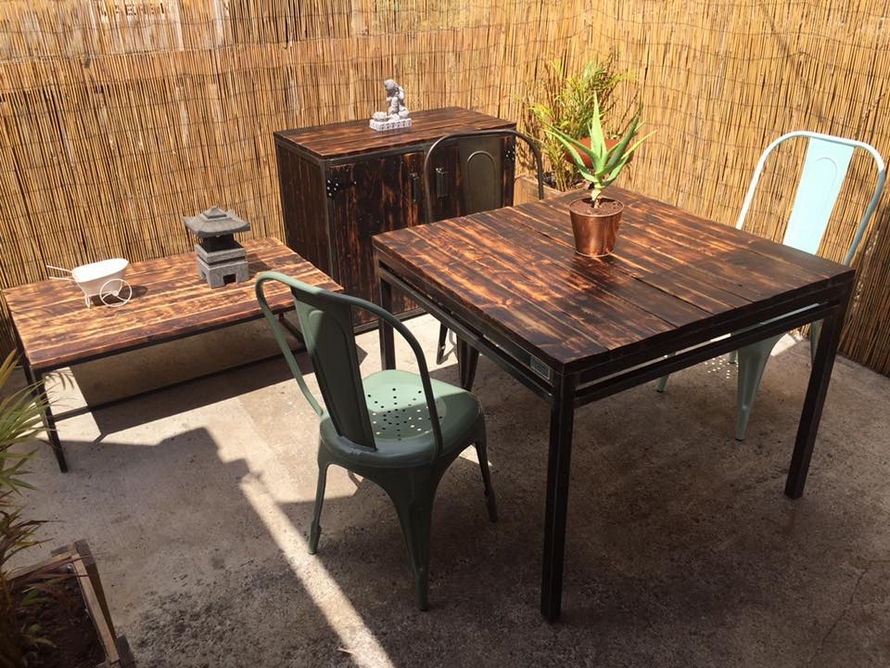 Created & Shared by: Kaz'palette Design Creation