Unique Idea for Wooden Pallets Bed
Bed is a need of every home, even if there is not much space to place a king size bed for 2 in the room, but there is a solution to every problem and there are people with the creative minds; who create unique things and it helps in solving the problems of many individuals. We are going to show you an idea of creating a bed which is for two, but it will not occupy much space because it can be closed when not needed for the sleeping purpose. See the images of the unique idea for recycled wooden pallet bed.
Have a look at the bed, it is not giving a look of the bed; but it is comfortable and can be created for the kid's room if there are 2 kids who need a sleeping place. It is easy to create at home and it helps in saving space as well as time.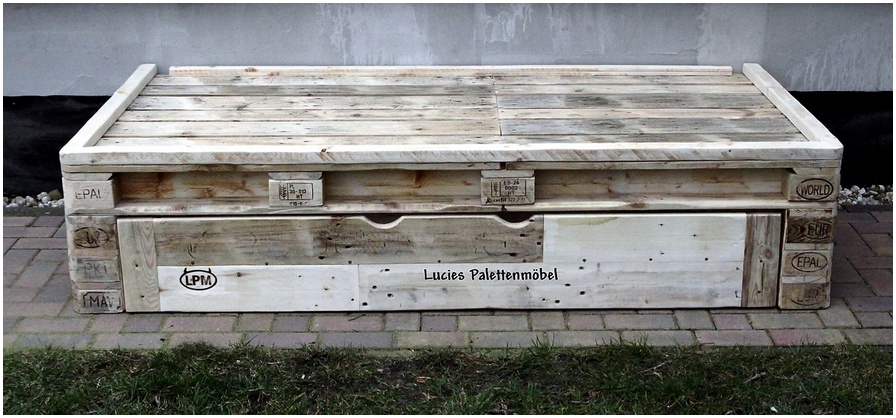 Now see how to place the foam and fix it on the bed for making the sleeping place comfortable. There is an option of painting the pallets for the creation of the bed; the paint will add color to the room.

Here is the unique thing shown that this reclaimed wood pallet idea contains, there is a second bed inside and it can be opened when required. It is a perfect idea for the room, which is not much spacious.

It is the final look of the bed with both upper and lower layers with the foam and ready for sleeping. Kids love the items like this bed in their room and it also helps in giving them a free space to play when the bed is closed. The pallets don't need to be cut in different designs as the pallets need to be attached as they are for copying this idea.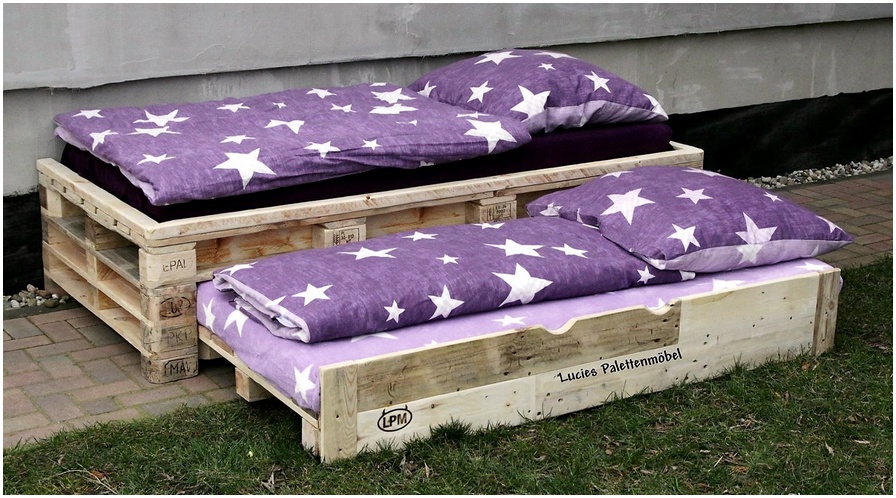 Created & Shared by: Lucie's Palettenmöbel