Last week I was just wondering that just for how long we have kept being exploited for buying some wooden furniture items. Like it always proved to be a headache when we had to buy them. This involved large amounts and still we couldn't get the exact same thing that we actually wanted and we had to compromise. But I just show my gratitude to the beginners of this art craft and this is literally more than a blessing especially for the mediocre. Today we are talking about a wood pallet side table. We are going to use here some reclaimed material that we obtained from an old broken furniture item.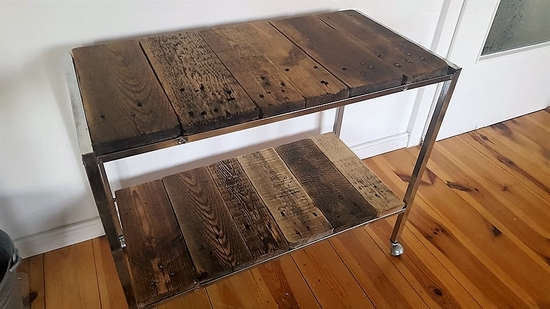 First we are talking about the reclaimed material that we obtained from the old item, so the main metallic frame was taken from that. This is made of pure steel so it is still pretty fresh and shining so this would make a very prominent part of this side table.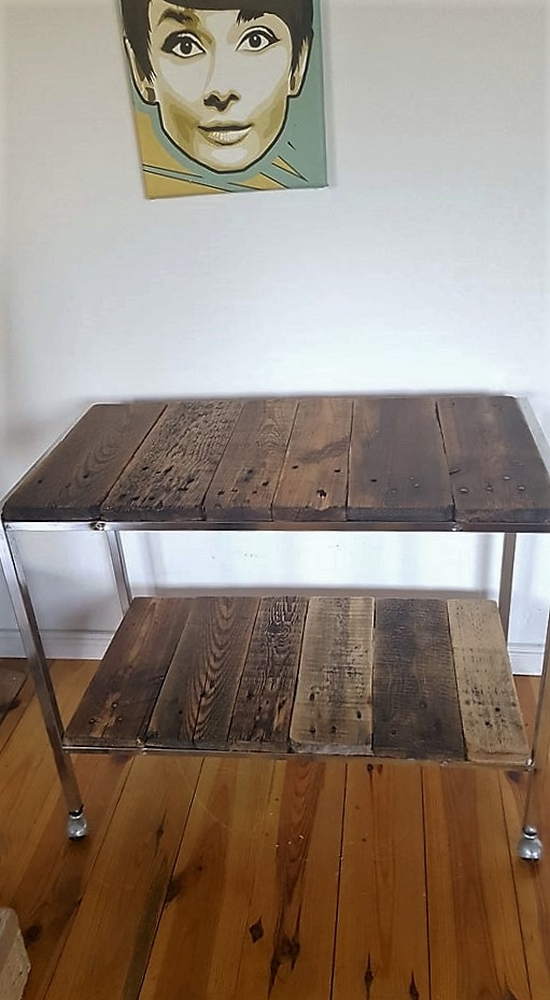 The second thing is that it is going to be a multi tiered wooden pallet side table. So this is also another huge incentive that that would affect to a large extent. Like it would provide you with more consumable space. As far as the wood pallet is concerned, we have used here some large size damn aged and deteriorated shipping pallets. But the surprising fact is that this sweet amalgamation of shining steel frame and the dull pallet wood planks has rendered it a perfectly artistic look that can't be found in the market oriented furniture items simply.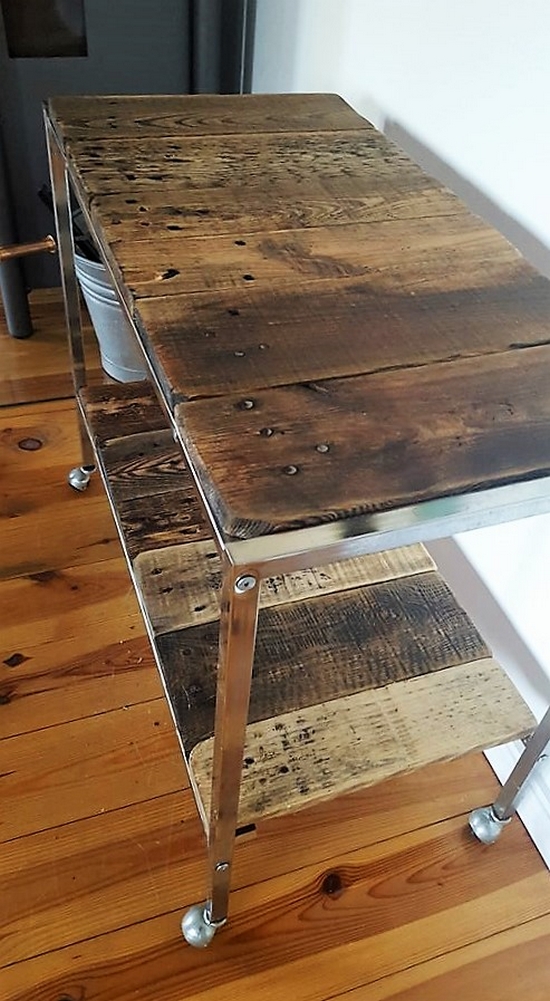 While the wheels on the bottom are installed later, they are again going to be pretty helpful in many ways like this would be so damn easy to move this side table from one place to another. On the whole a very balanced and attractive pallet wood creation.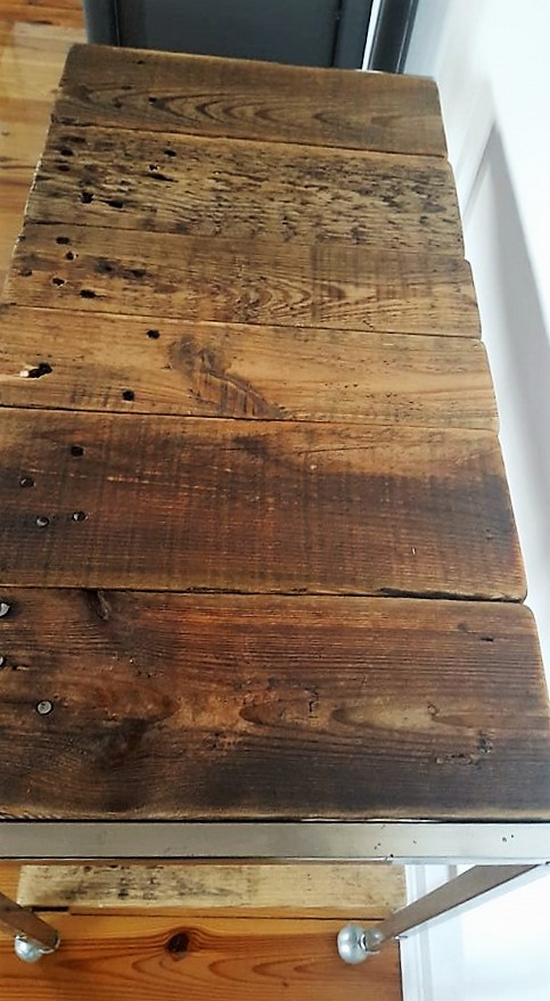 Created & Shared by: René Döpke