DIY Pallets Wooden Made Bed Plan
Bed is a furniture piece that is available at a high rate and if the person wants a stylish bed that is designed innovatively, then it costs even more. So, if a person can create a bed at home, then why not to prefer that option? The individual doesn't need to spend a huge amount of money or gather many items for the bed creation at home, just the pallets with the nails and the hammer is required for this purpose. Here we are going to show a reclaimed wood pallet DIY bed plan which is easy to copy.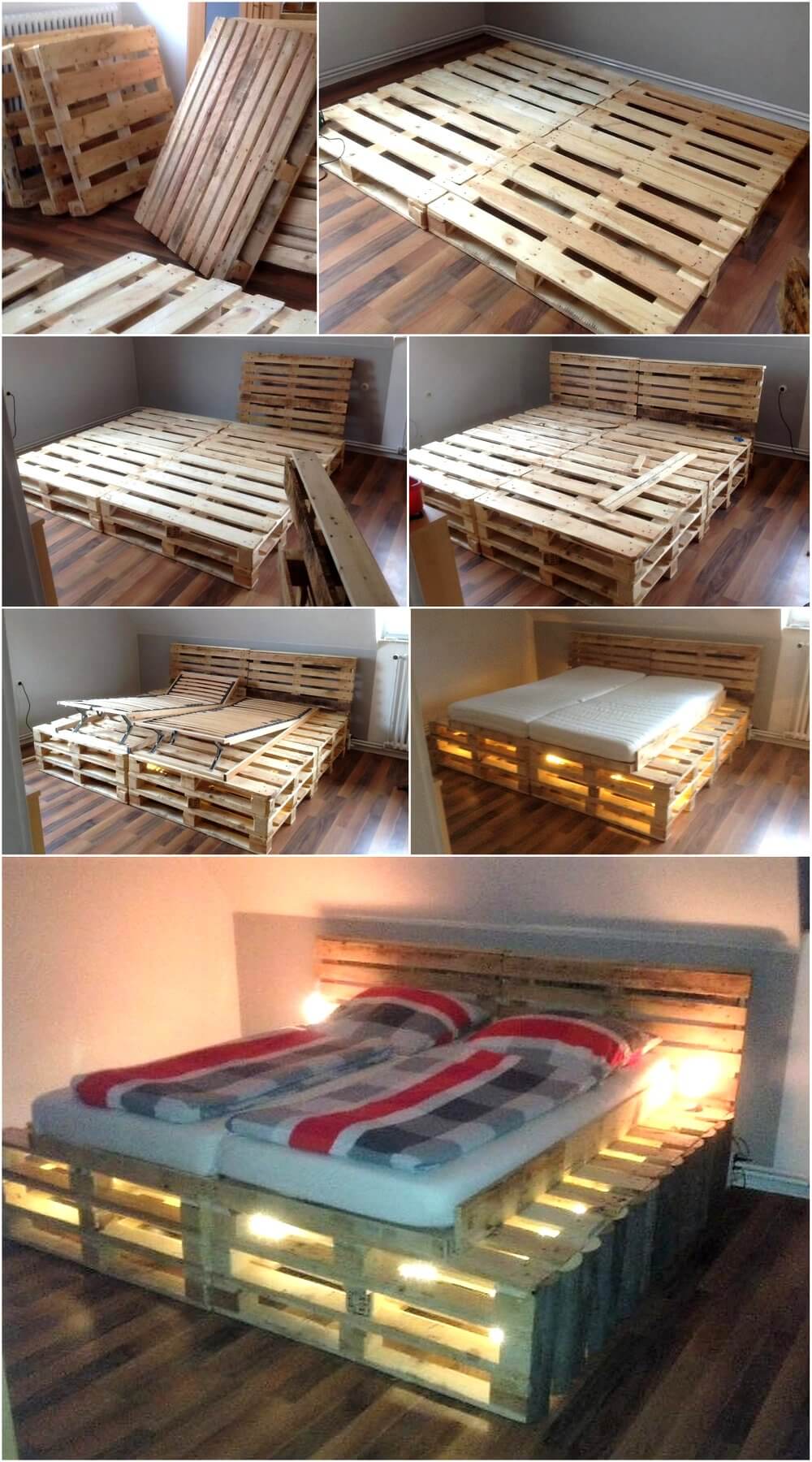 First of all, a person needs to make the base of the bed like base is needed to be created first for everything. The pallets are joined horizontally as well as vertically to make a base of the bed as you can see here and it is not a hard task for a skilled person.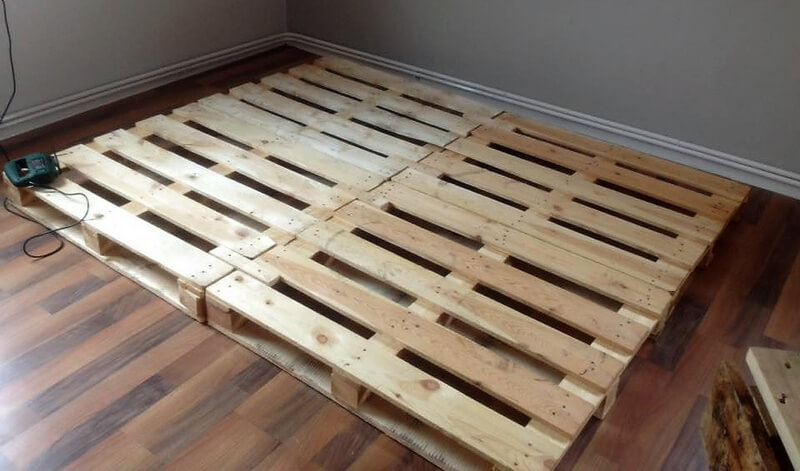 Then the headboard is created, which is simple to create because it is just like the same design as the base. The headboard is square in shape and the pallets can be cut into different designs to make the bed look adorable.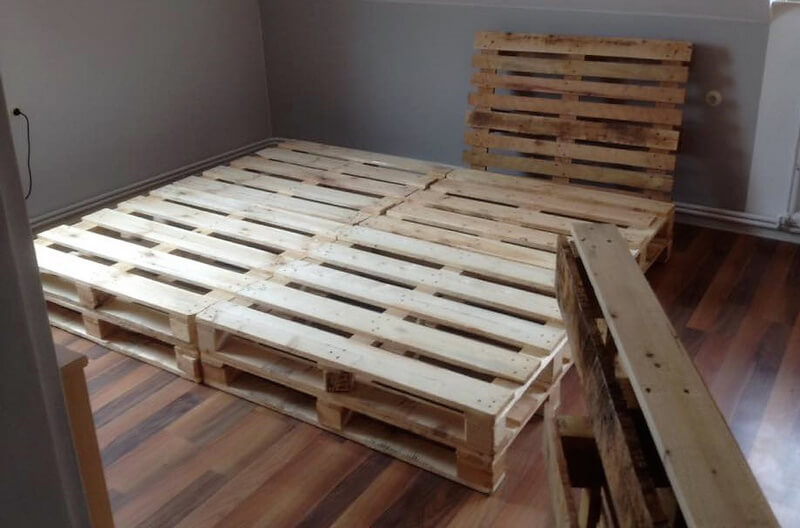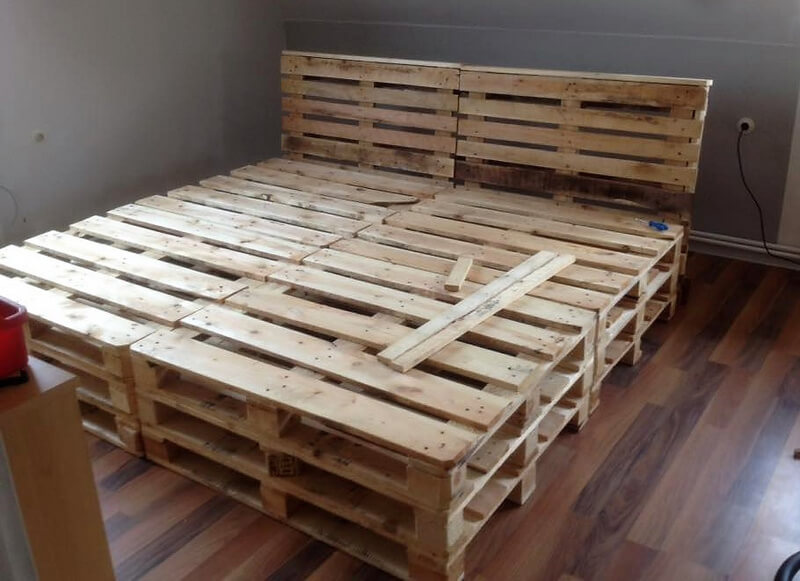 For making an adjustable repurposed wood pallet bed, the item is created with the pallets that you can see here placed over the bed. This item will fit the mattress perfectly and fix it on the place, the foam will not move from its place once it is fitted in it.

Now see the bed with the mattress and the lights illuminated under it. Isn't it looking nice? It will surely make your room look awesome with dim lighting, so save your hard earned money by managing some time and creating this simple bed idea for your home which will not cost much.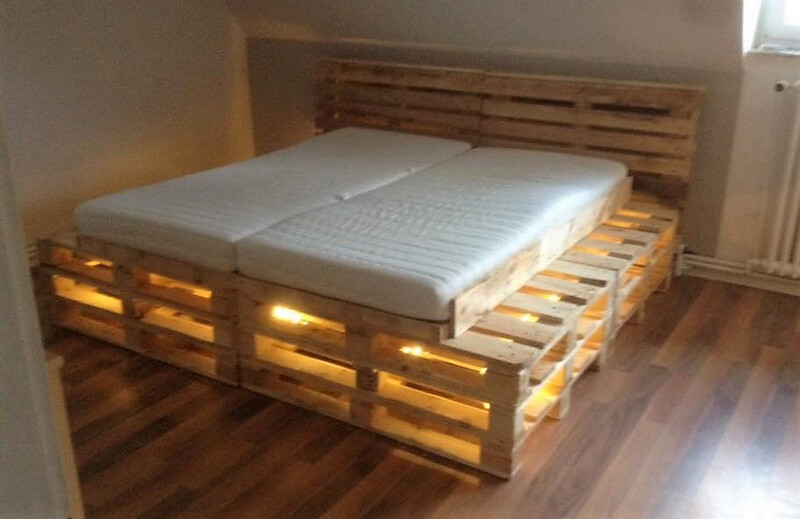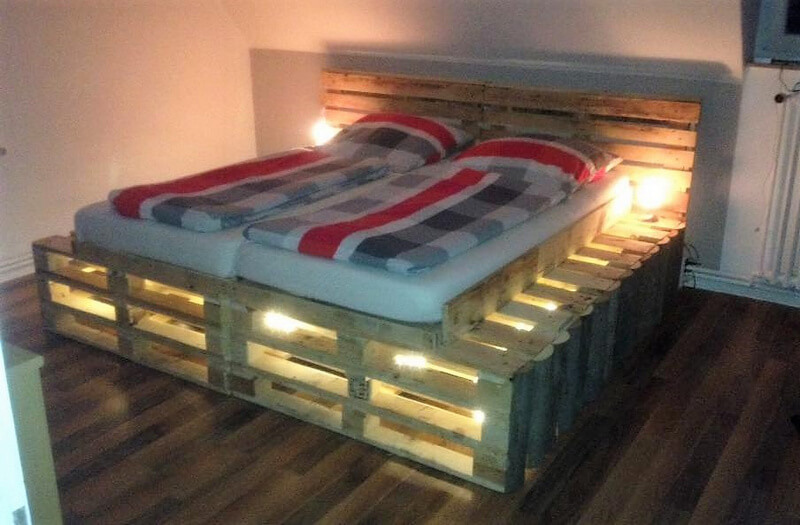 Created & Shared by: Patrick Aldag