Wooden Pallet Daybed with Storage
Having a daybed in the home is a good idea when there is a need of something which can allow a person to sit and spend time with the loved one in the open air to refresh the mind. The daybed is not inexpensive as it is a unique piece which is created with the stylish design, so the manufacturers charge too much for a single piece. It is better to create it at home with the design in mind, the creation will just require the pallets which can be painted or used as they are. See the innovative idea of reclaimed wood pallet daybed with storage and you will get impressed with it.
Have a look at the daybed how it looks when the person creates it at home, is it looking weird of giving a look that it is not created by a professional? No one can say that it is not created professionally.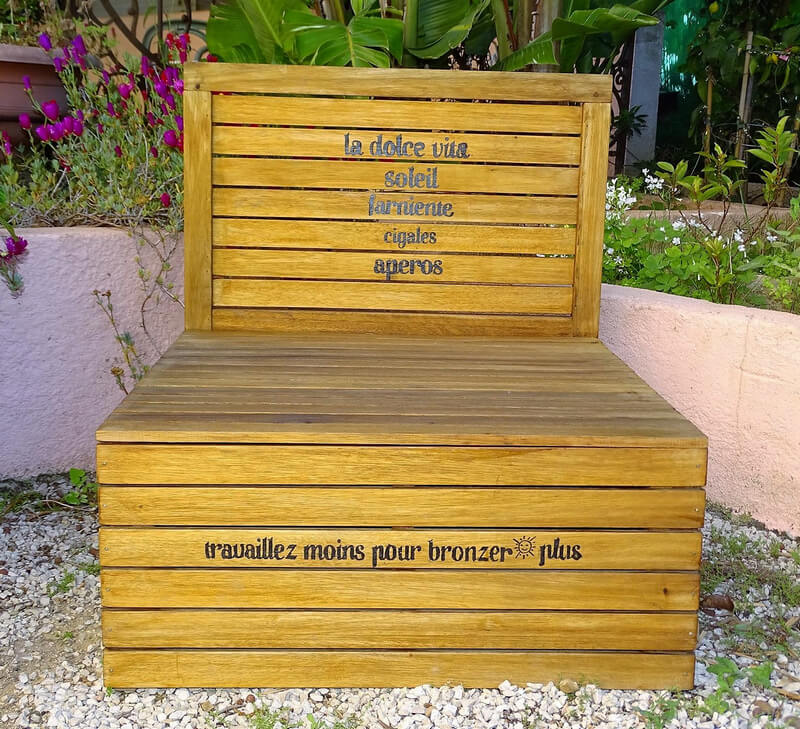 The foam for the repurposed wood pallet daybed is covered with the blue colored fabric which is giving it a unique look. The individuals can sit at it and can also store the items which they need for partying.

The main thing which makes this daybed different from the ones that are available in the market is the storage option. There is enough space to store the items that a person uses while spending time with the loved one. The daybed is comfortable and it will relax the couple.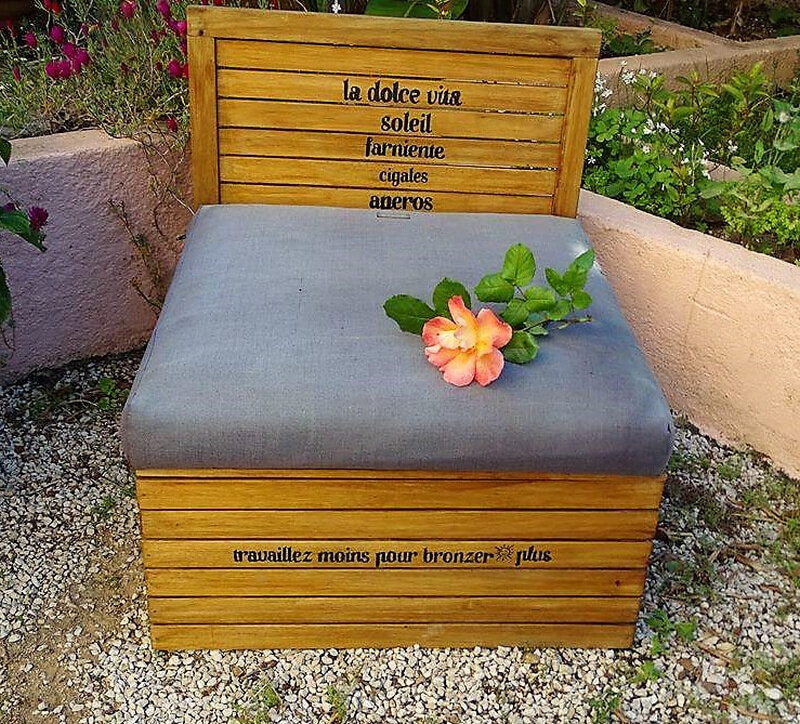 Now see how the storage can be done by opening the daybed, the wooden pallets are not painted for this idea and they are giving a nice look even when they are used in their original color. The daybed is of square shape and it is a perfect creation for the lawn and fulfilling the seating demand outdoor.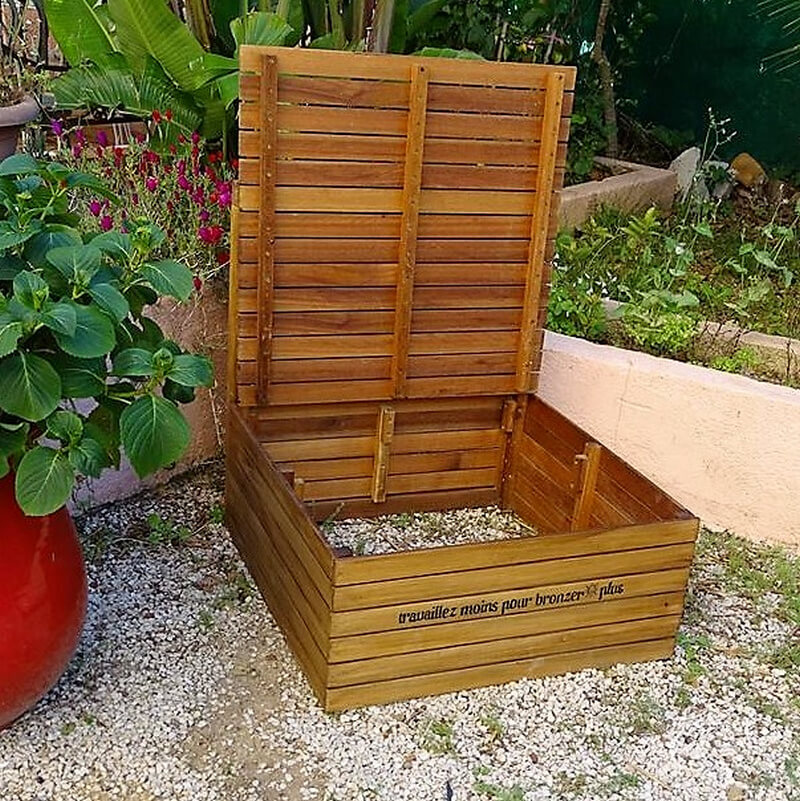 Created & Shared by: L'Atelier du Renouveau