Wood Pallet Patio Lounge Corner Couch
Patio should not be left as it is or empty when it is spacious, the place can be used for placing the furniture which can be created at home. The furniture is great to be placed at a place which is open because the mind can be refreshed and it is good to spend quality time with the friends or the loved ones on the weekends as it breaks the monotonous routine that makes a person feel dull and bored. Have a look at the wood pallet patio lounge corner couch and decide whether it is a good idea for your home or not.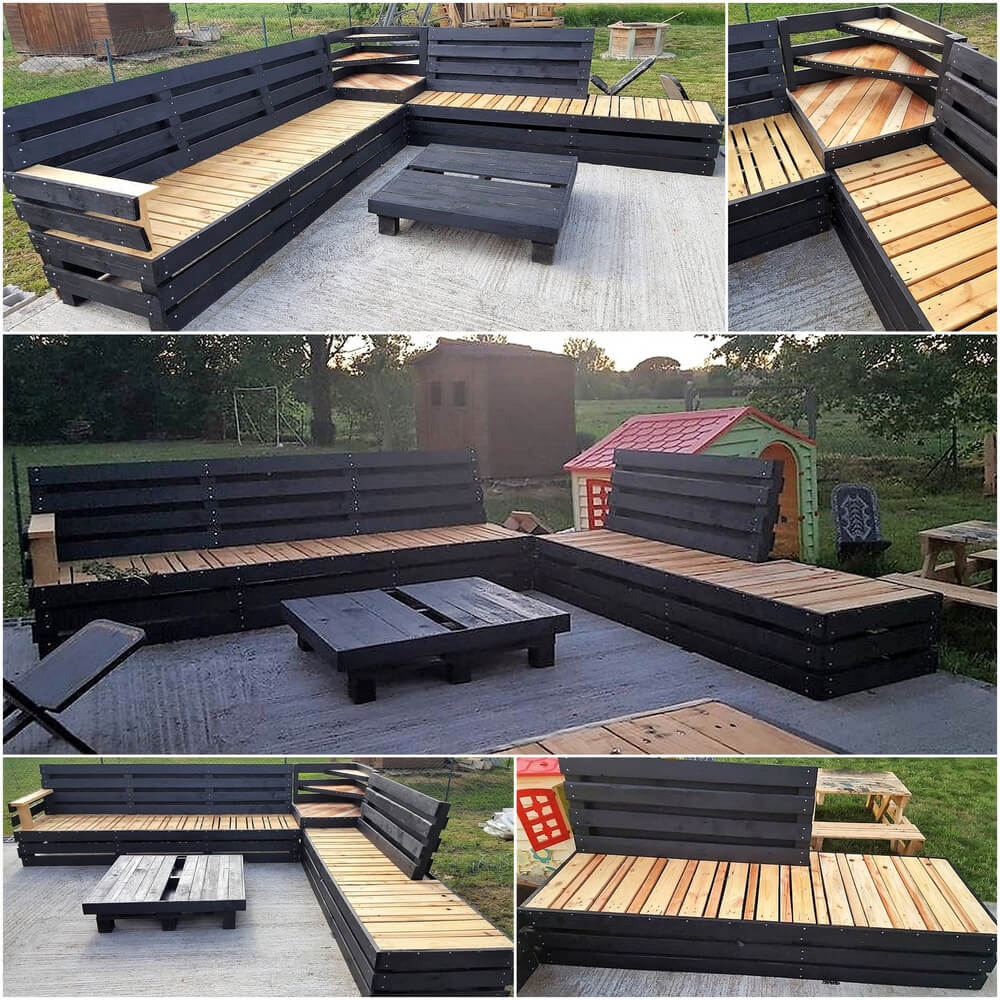 Here is the look of how the furniture appears when it is placed on the patio; the paint used for coloring the pallets is black. The back is bent to allow relax seating area for everyone and it can be used for partying purpose as well.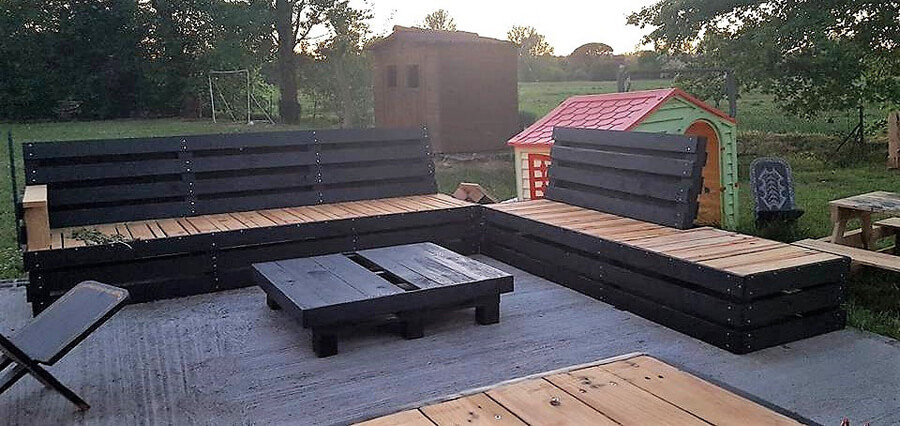 The color combination of the furniture is skin and black, the seating area is not painted and the skin colored pallets is used as they were for creating the area for sitting. The remaining area is painted black which is looking nice.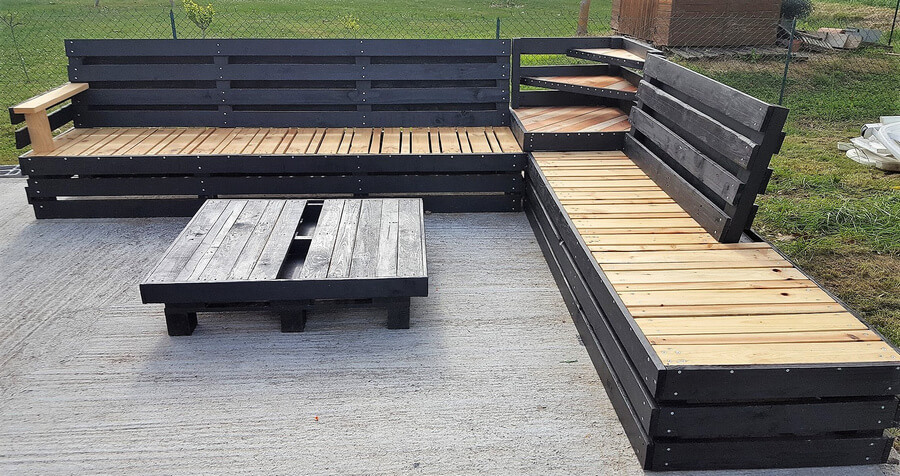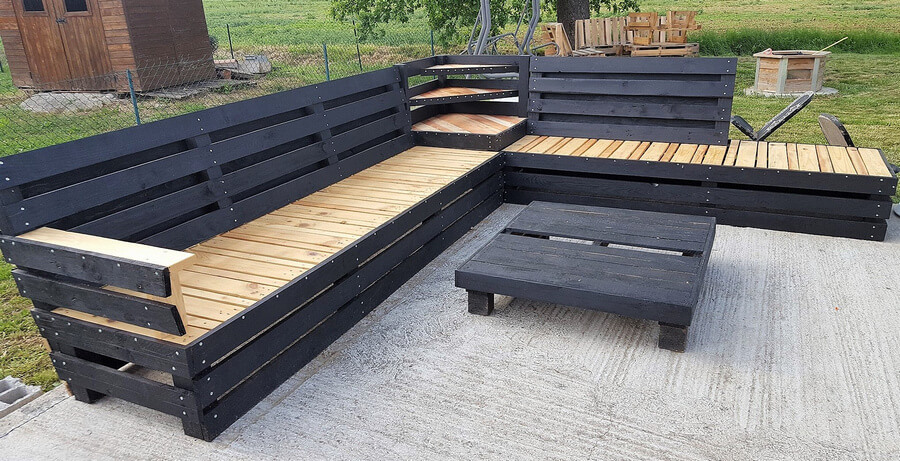 The center of the reclaimed wood pallet corner couch is joined with the design with layers to place the items, the decorative items can be placed on that place or the products that are for having a meal in the fresh air. The surface is left skin without the paint and the border is painted black.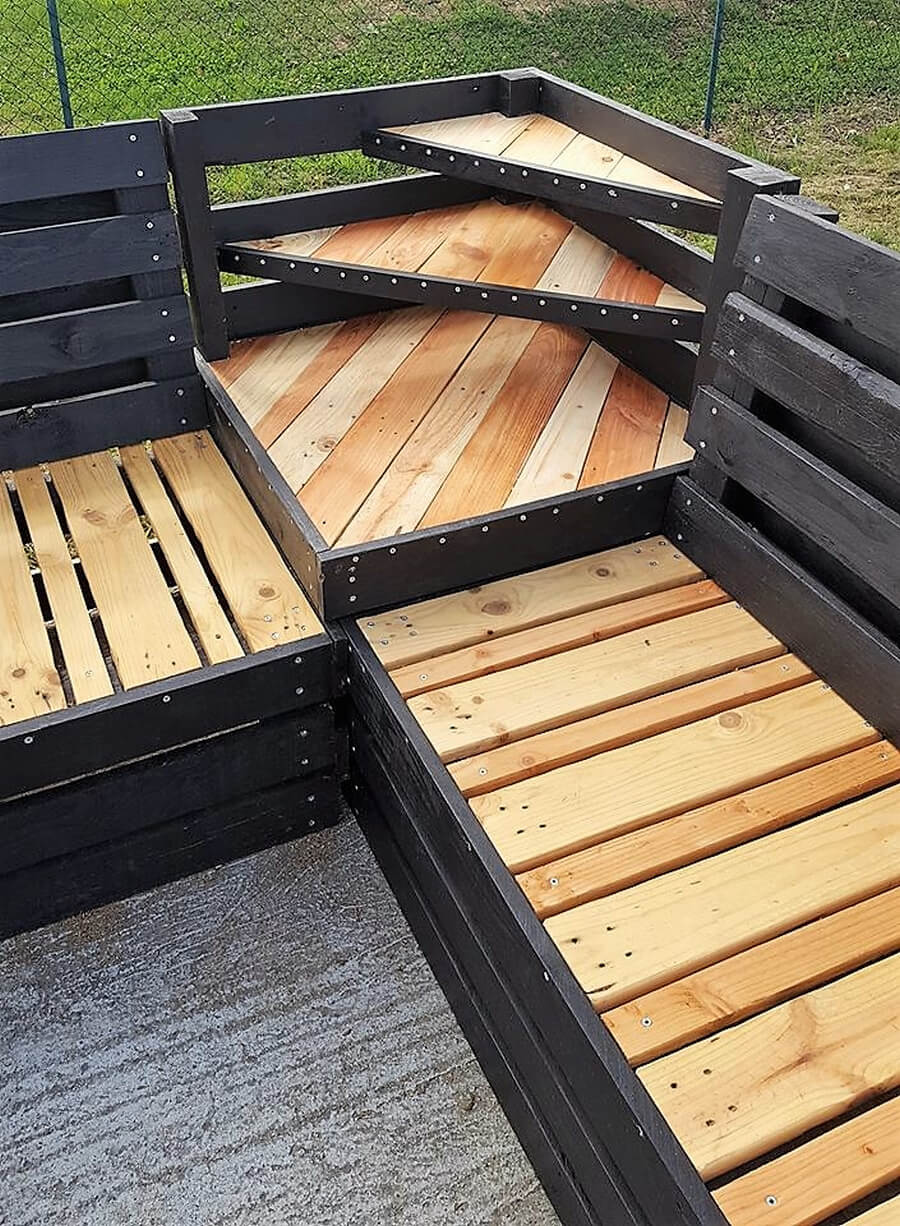 The couch can be used for laying in the open air as well and it is comfortable in sitting. The close view of the corner couch is shown here, which will helps in copying this idea easily. The nails are used for joining the pallets with each other and the hammer is the other thing needed to create this idea.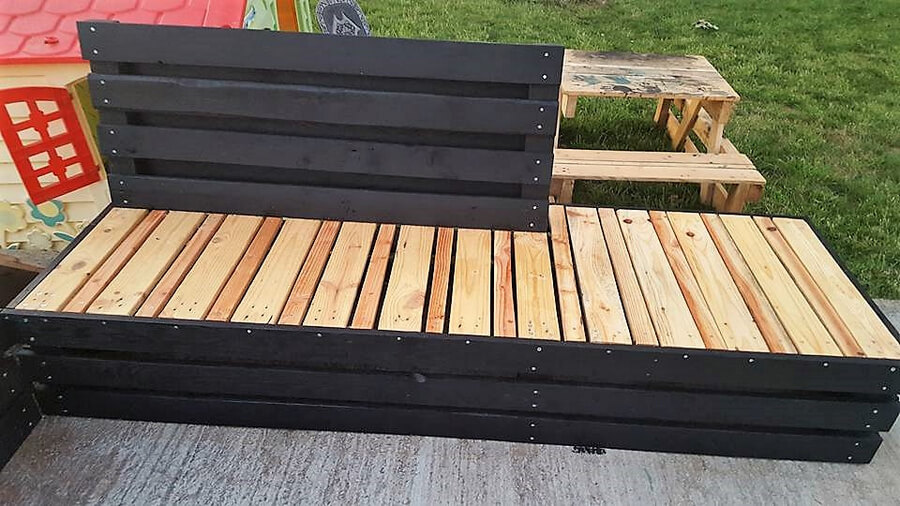 Created & Shared by: Creapal