Cute Dog House Made with Wood Pallets
Dog is lovely and is a faithful animal due to which people mostly prefer to take a dog to the home, so they can get a friend who lives with him/her every time. A dog is not someone, who can be left without any specific place in the home at night time; so here we are going to present an idea to create cute dog house made up of shipping pallets. The dog house design is creative and it is difficult to find it anywhere in the market, it is safe to be set outside the home.
See the full look of the dog house and the lovely pet sitting inside it, there is a window so the fresh air can pass easily. The combination of gray and white color is looking outstanding and it can be white and brown as the dog's color.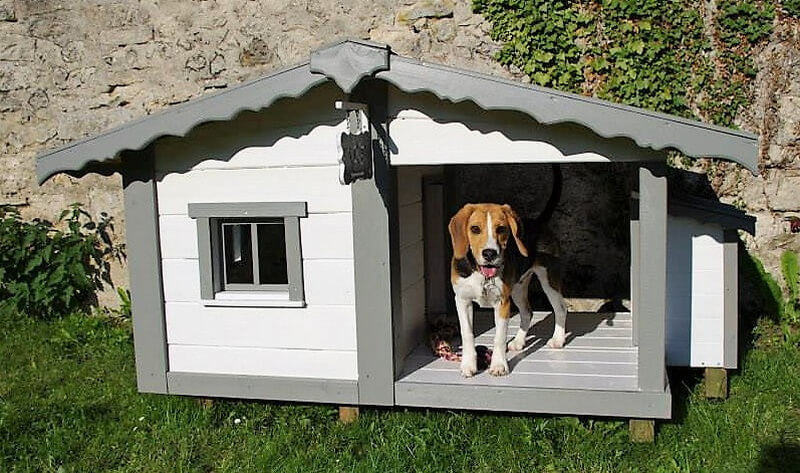 There is a cabin with some free space outside it where the dog can sit and enjoy the air. The name of the dog is written outside the home and it is great to make the design outstanding. The border of the house is painted gray as well as the border of the window.

The adorable pet will surely love the innovative reclaimed wood pallet dog house because the idea is unique and the dog will get a special place in the home where he/she can live. The idea will not take much time in completion.

There is not just one window in the dog house; there are 2 windows for the passing of fresh air. The house is not placed on the ground, there are tiny legs that are supporting the house and they are also painted with gray color, so they don't look weird and the idea will look marvelous with everything matched.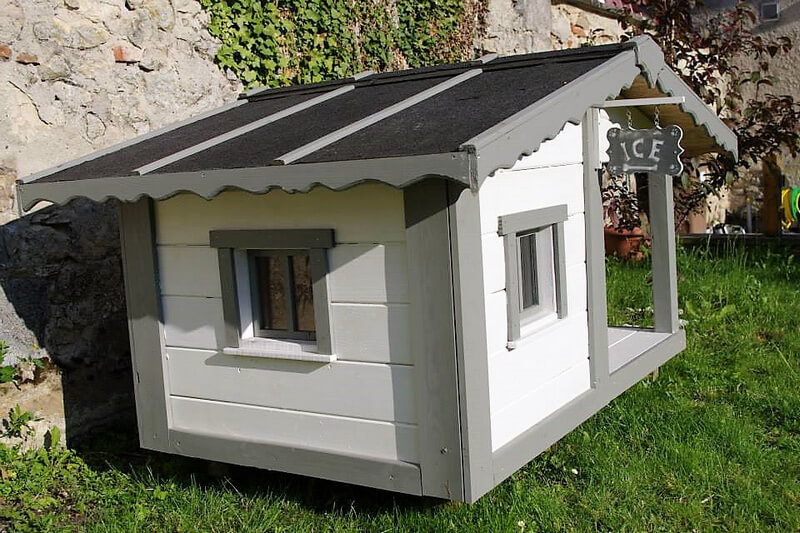 Created & Shared by: L'Home des Bois