Repurposed Wood Pallets Kitchen Counter Table
Kitchen is an area of a home, which requires a lot of storage space and it needs to be decorated well because some people use it for dining purpose as well with the placement of the table inside it. So, it should be impressive and refreshing to make the family members fresh who come home after the tiring day. There is no need to buy a huge kitchen counter table from the market when you can create it at home with the wood pallets that are not expensive. Have a look at the repurposed wood pallet kitchen counter table idea and decide you want to copy it or not.
First of all, we would like to show you how the kitchen counter table looks after completion. We are sure that it will not give a look as it is created at home with the unprofessional hands.

Now we are going to show you, how the storage is added in it. Big items can be placed in the center of the reclaimed wood pallet kitchen counter table. There is a lot of space in which the kitchen items can be organized in a proper way.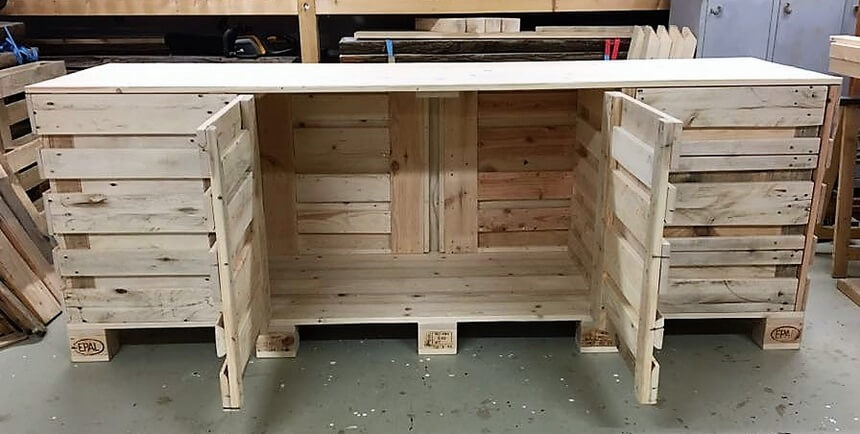 On the both sides of the kitchen counter table, there are drawers to place the cutlery and the other items of the kitchen. There are 3 drawers on each side which allows ample space to store the items in a proper way to avoid the mess and placement of the items in front of everyone.

In the end, we would like to show you the look of the shipping pallet kitchen counter table from close. The drawers are as neat from inside as from the outside; it is not an item which just looks good from the outside. Painting the pallets is optional; they can be painted suiting the furniture in the kitchen.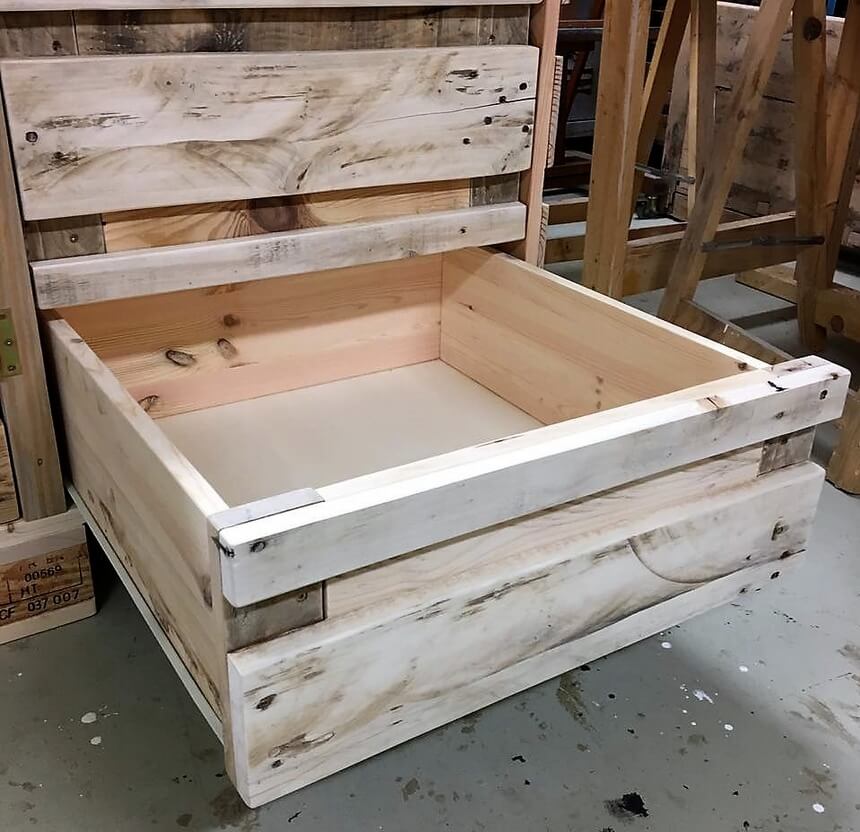 Created & Shared by: S.L.-Loftart