Creative Ideas For Your Next Wood Pallet Project
We know that there are many people, who are aware of the fact that wood pallets can be used again after they are utilized for safe transfer of the fragile items. So, we always try to collect the unique ideas that the individuals like you are searching for to copy for your next wood pallet project. Here are multiple new ideas shown below from which anyone can choose and create for making the home look impressive by placing innovative items that can't be seen anywhere else. Have a look at the creative ideas for your next wooden pallet project.
We are going to start showing the ideas with an amazing idea for create reclaimed wood pallet bar, which will look perfect when placed in a corner inside the home or outside in the lawn. There are spaces to fix the wine bottles as well as there is ample space to enjoy the drink with snack on its surface.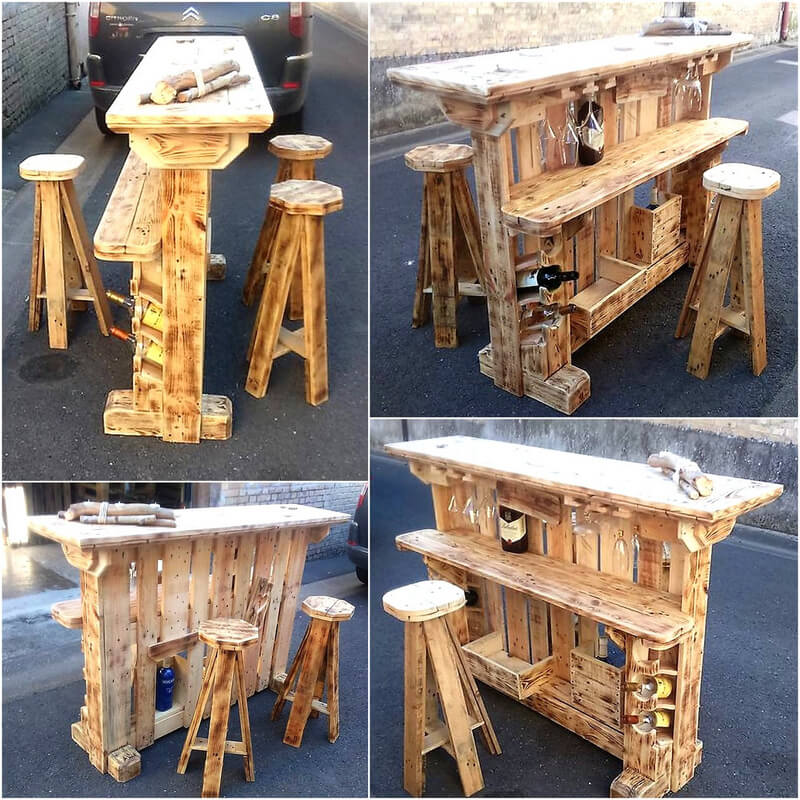 Nothing is better than a storage cabinet with the drawers and the space with door, so different items of different size can be placed in the storage area. Here is an idea for creating a cabinet exactly like we have told here.
Spending time outside the home like in the garden is a good idea because it refreshes the mind and also breaks the monotonous routine. So, here we are going to show a patio sun lounger daybed idea which allows spending time under the sun in winter.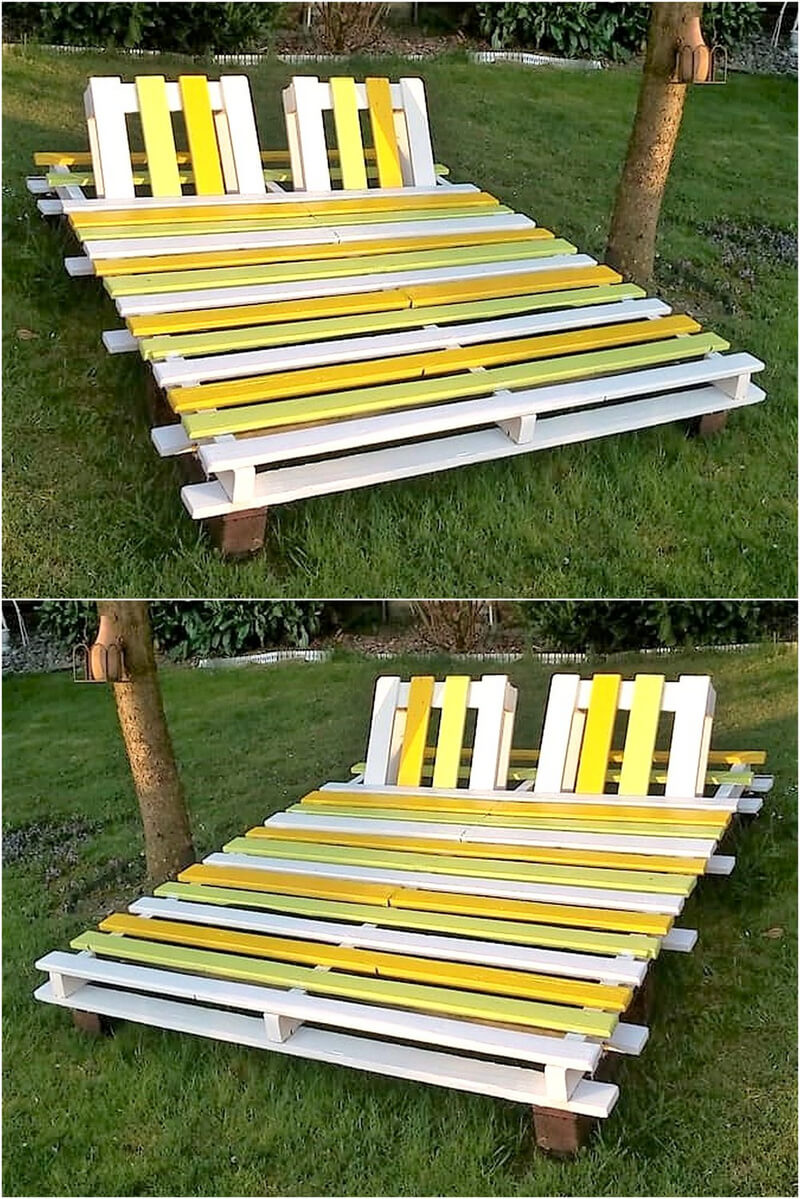 Now come to see an amazing idea for the garden bench creation, the color used for painting it are looking outstanding as a combination. The legs of the bench are painted black in color and the seating area is colorful, which is adding grace to this furniture piece.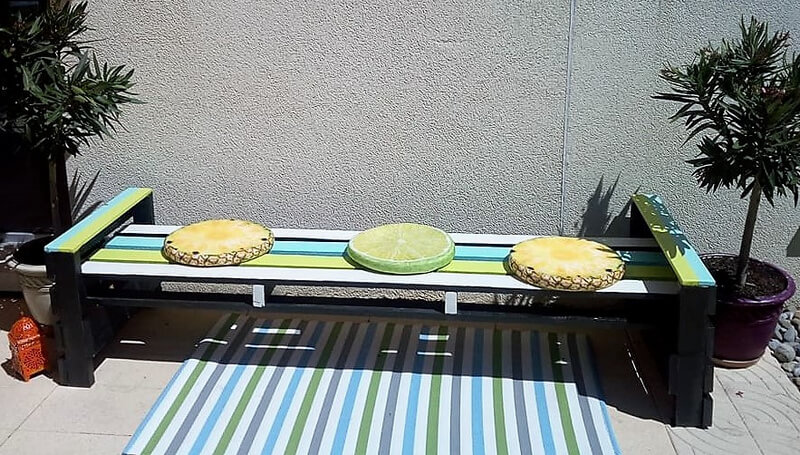 We have presented a unique idea for those who like to host parties, this repurposed wood pallet snack cart is amazing idea for placing in the area where the party is going to be hosted because it allow an innovative idea to serve snacks to the guests.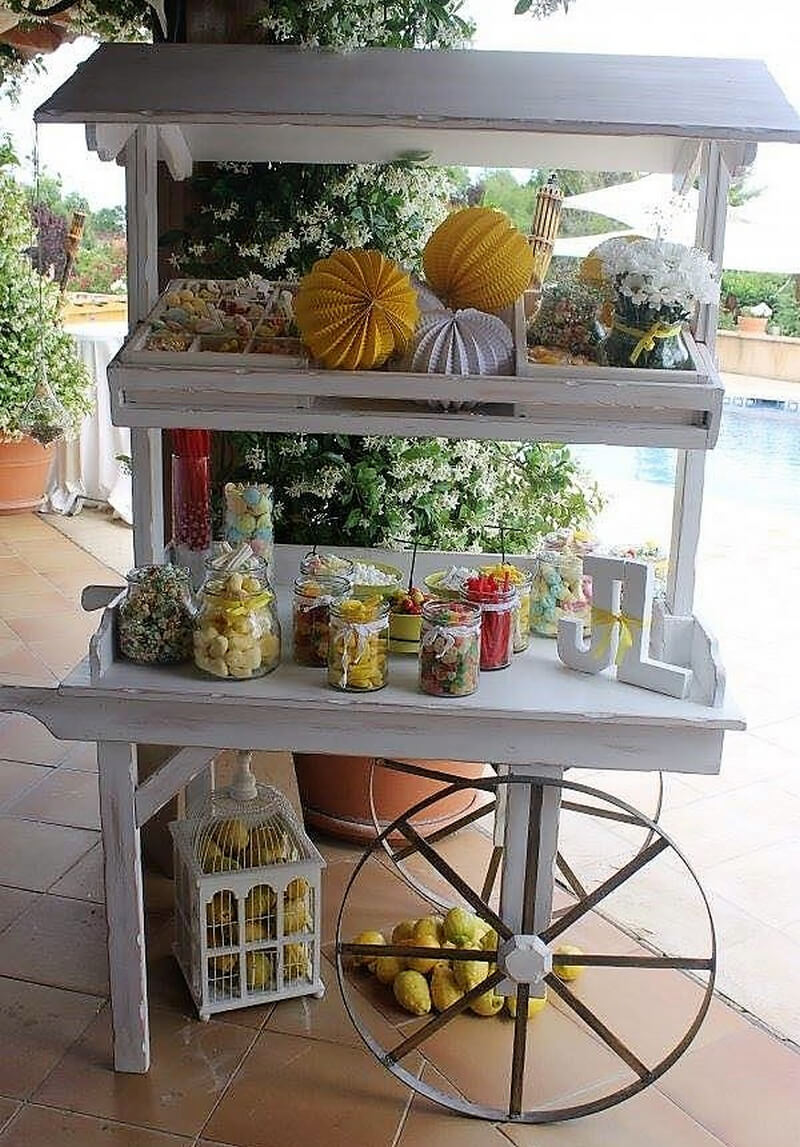 You can see both ideas for patio deck and furniture creation, isn't it looking nice? There are people who believe that pallets are not good in looks and can't give an appealing product. But this whole scene can change their mind due to which we have added this in list.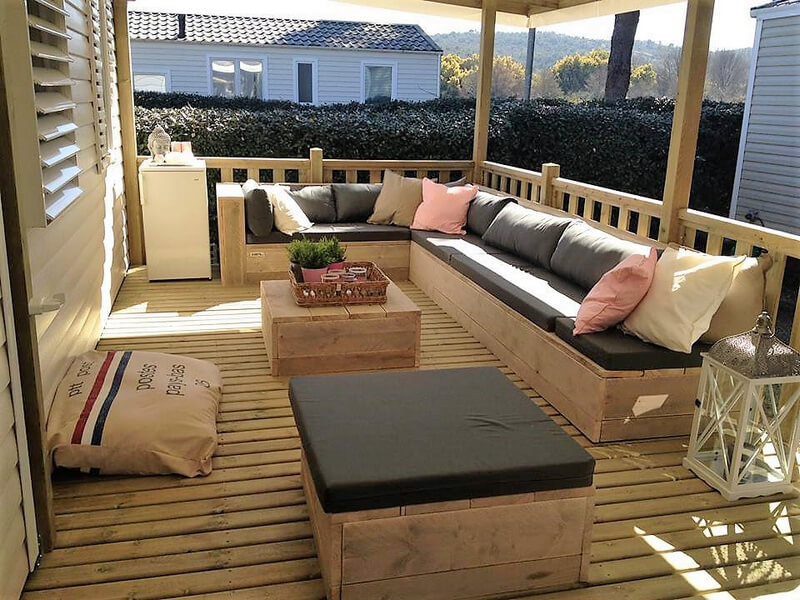 Wall is used for the decoration purpose and those who find a good idea to decorate their wall succeed in making their home look different. We are here for assistance due to which we have shown this wall art for lcd TV placement idea and it is looking fantastic.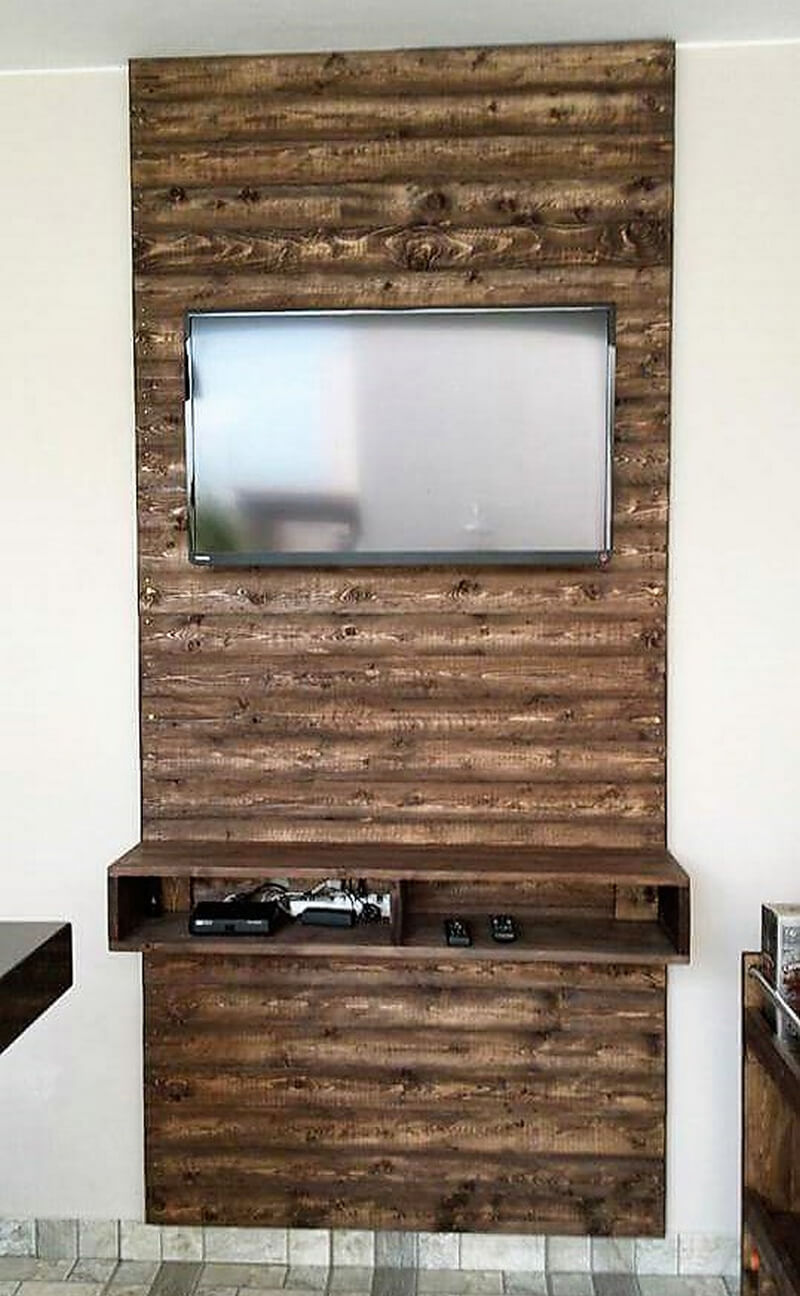 Protection around the home is mandatory and a person should pay attention to the safety when there are small kids in home. This upcycled wood pallet patio garden fence wall idea is great to make the home look unique and it also increases the safety, so the kids can play without any worry.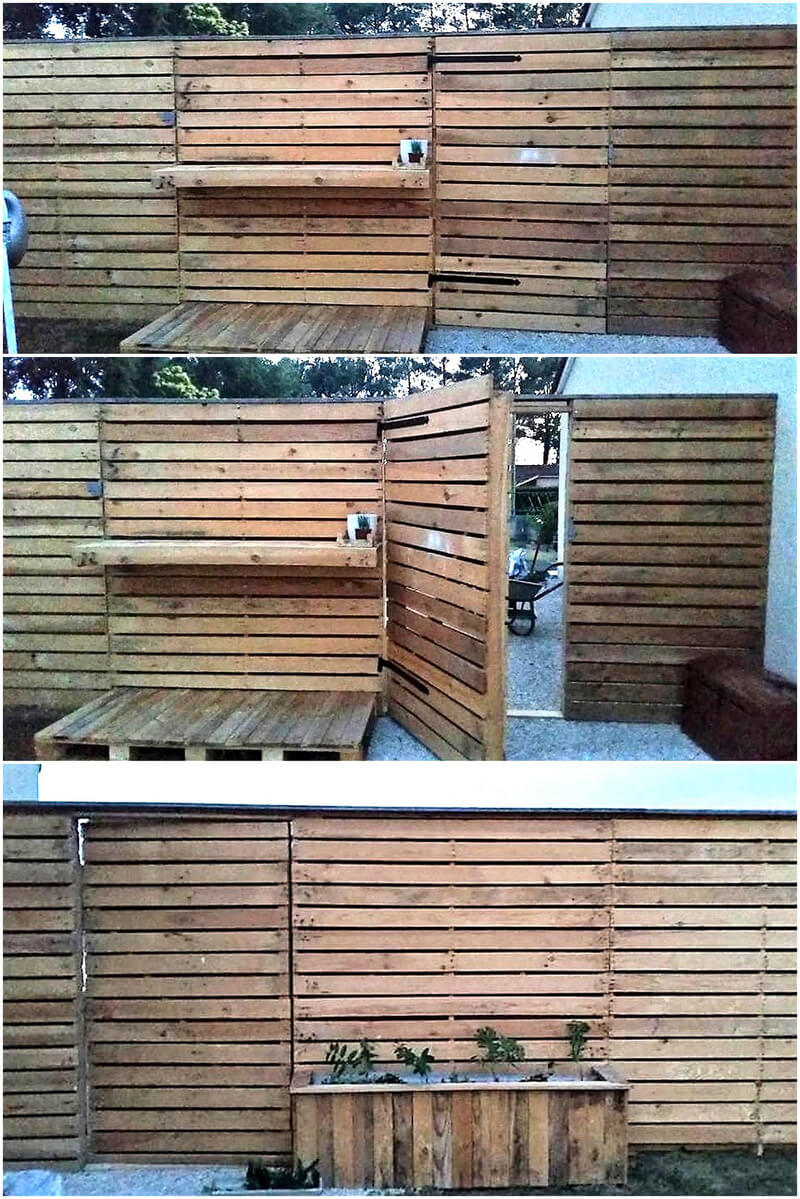 The idea presented here is not only great for the home owner with love for partying at home, but also for the restaurant owner because it will help in arranging the seating area open air which also refreshes the mind of the customers due to which they prefer to have a meal there.
Garden of the home is an area which should be decorated with special care as it is most of the times in the entrance of the home, so it should be impressive than any other area of the home. A person who loves decoration can copy this idea of garden art bridge creation.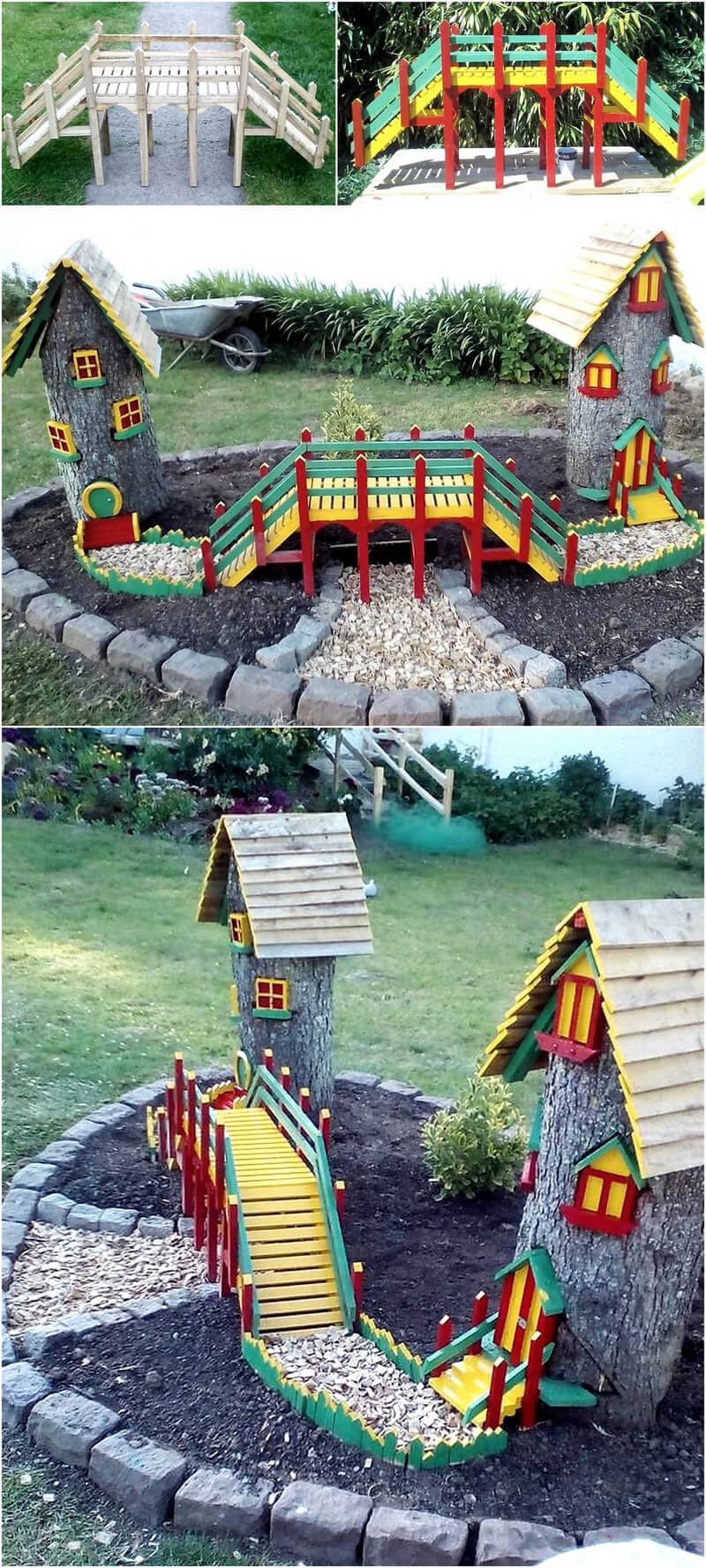 Now here is another idea for the shipping pallet bar creation, which is good for the person to copy, who is running a bar. It will help in saving money for getting a piece of furniture for serving the guests or for welcoming them on the reception area.
We have another idea for art craft creation for garden; this will also look good if you copy it for your home. This is a good idea to inspire the guests and they will also praise the hard work you have done with your hands after they come to know that you have created it with wood pallets.