Wood Pallets Garden BBQ / Bar Terrace
BBQ is the most liked dish of many individuals and it is a perfect idea when there is a party at home because it doesn't create mess like the mess is created for preparing multiple dishes. People love to have BBQ when they are invited at a place, so if there is someone who likes to serve this amazing dish to the friends every time they are invited at home should copy this amazing idea to have a proper place where he/she can prepare the meal without any special arrangement. See the wood pallet garden BBQ and bar terrace idea.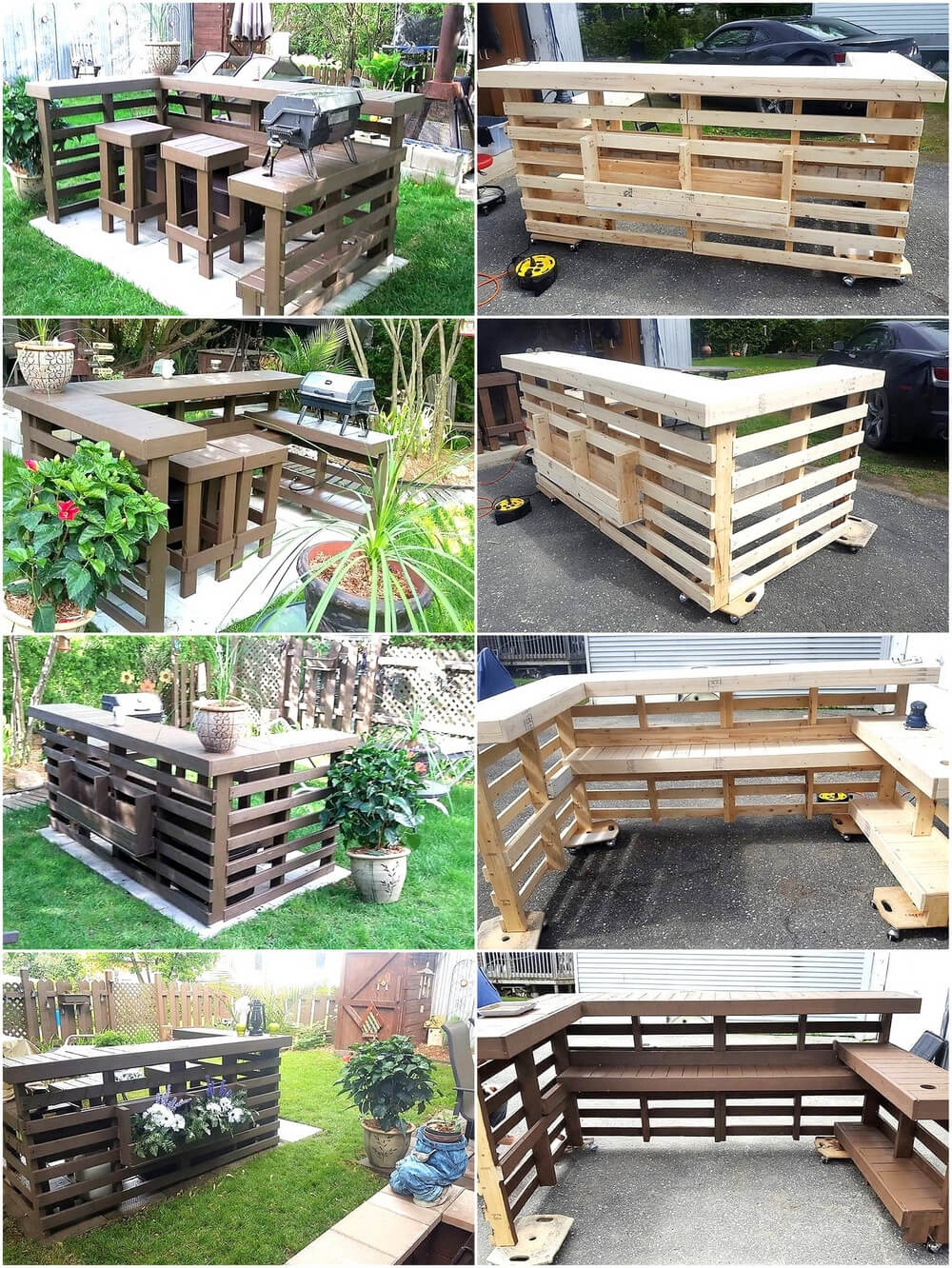 Here is the complete picture of the garden BBQ idea; it is shown here to make it easy for the individuals to copy this idea. The furniture piece is on the wheels to make it possible to shift it anywhere where a person wants.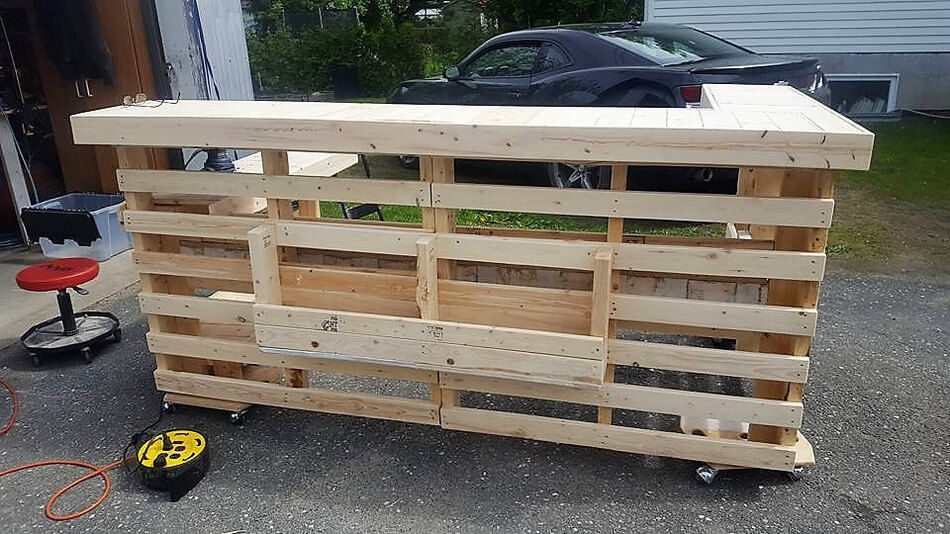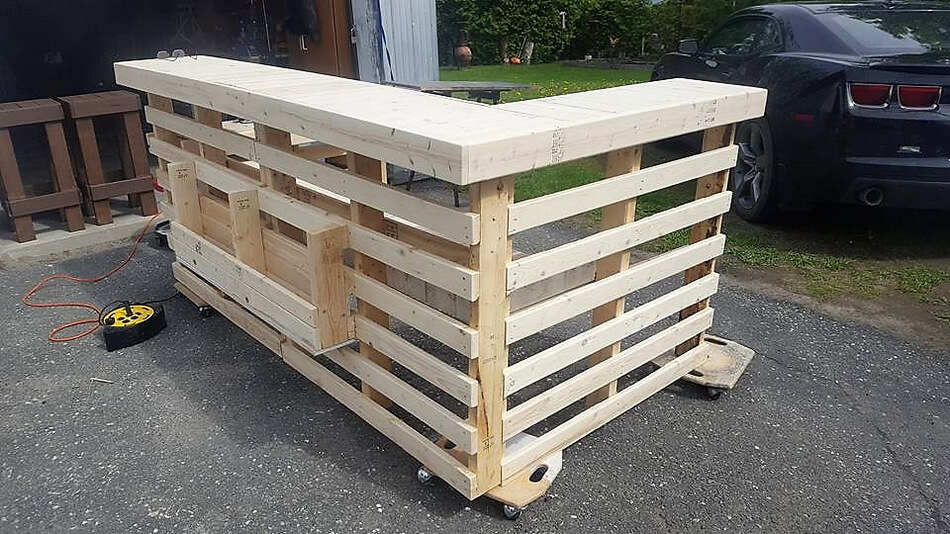 Now here is the picture to show how much space is inside the garden BBQ to place the items and there is ample space to place the crockery for a large number of people. The other items like drinks and snacks can also be placed inside it.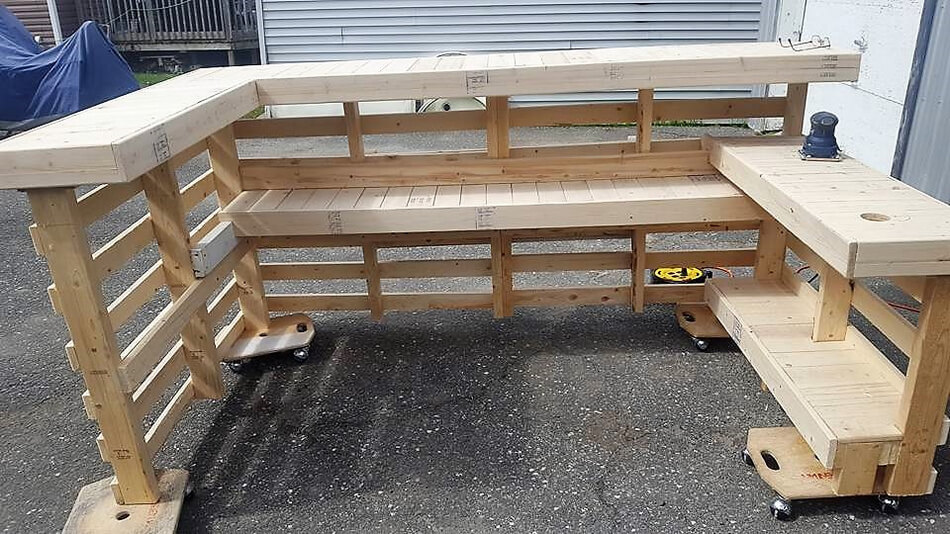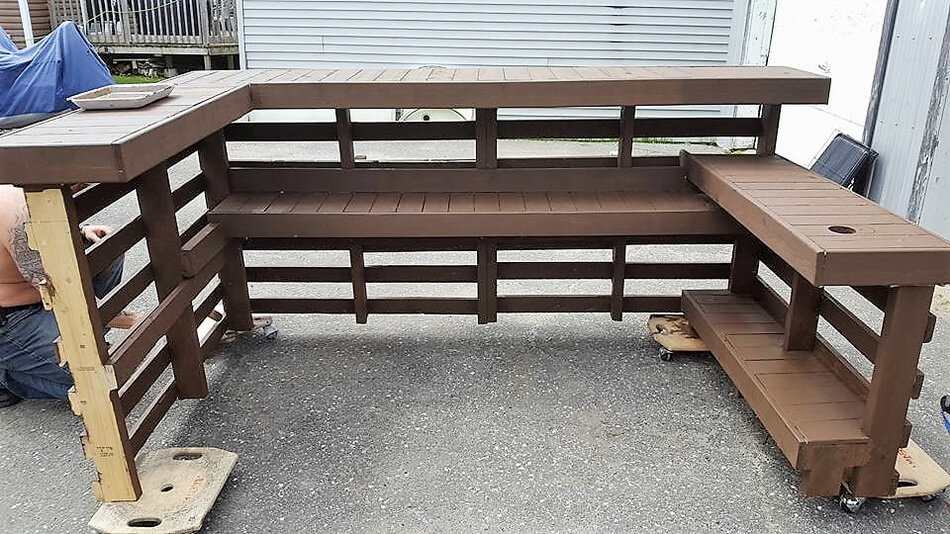 This idea can be copied for a restaurant as well if the person wants a special arrangement separately to serve the customers on one side. There are 2 stools that are also created with reclaimed wood pallets and are painted with the same color as for the BBQ terrace.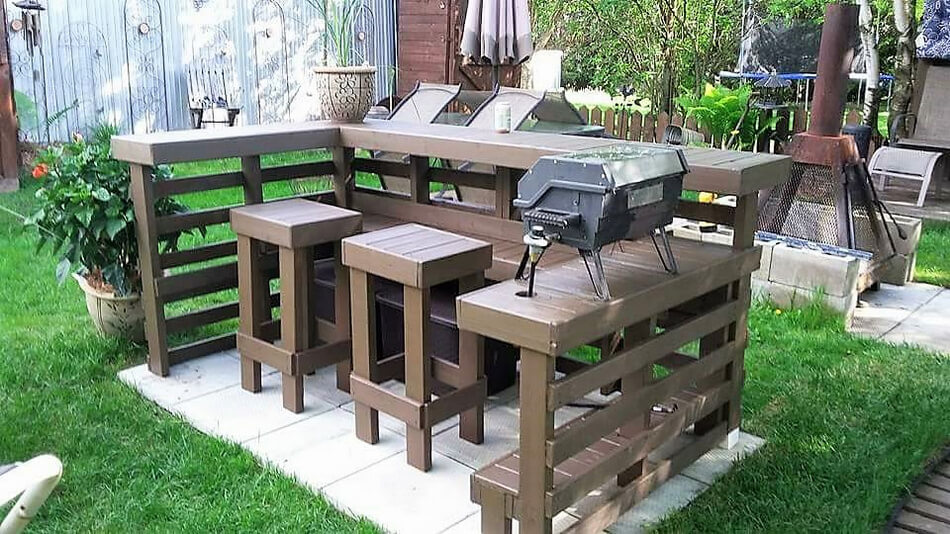 Here you can see a space to place the items on the front side of the garden BBQ; it can be used for fitting the bottles, so the guests at the party can serve the drinks to themselves easily. The individuals preparing the meal can sit on the stools inside the furniture piece.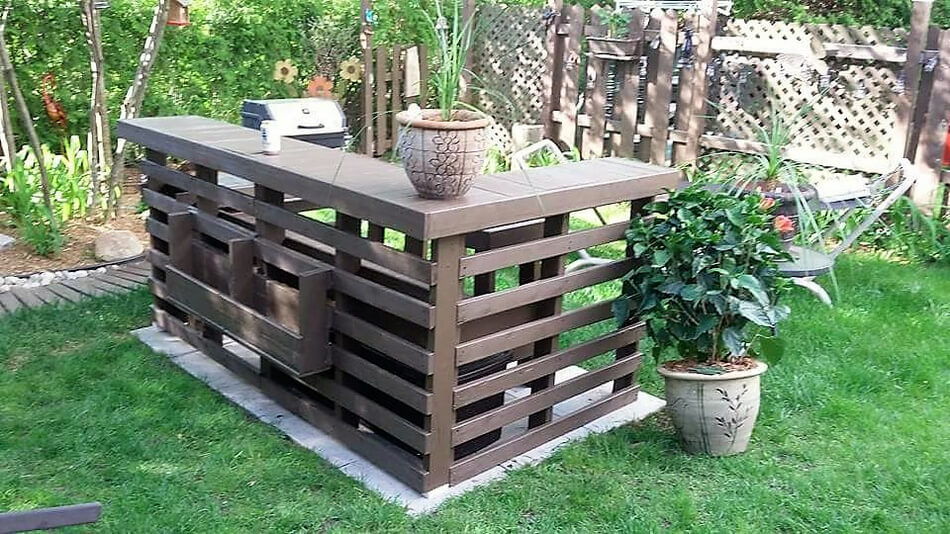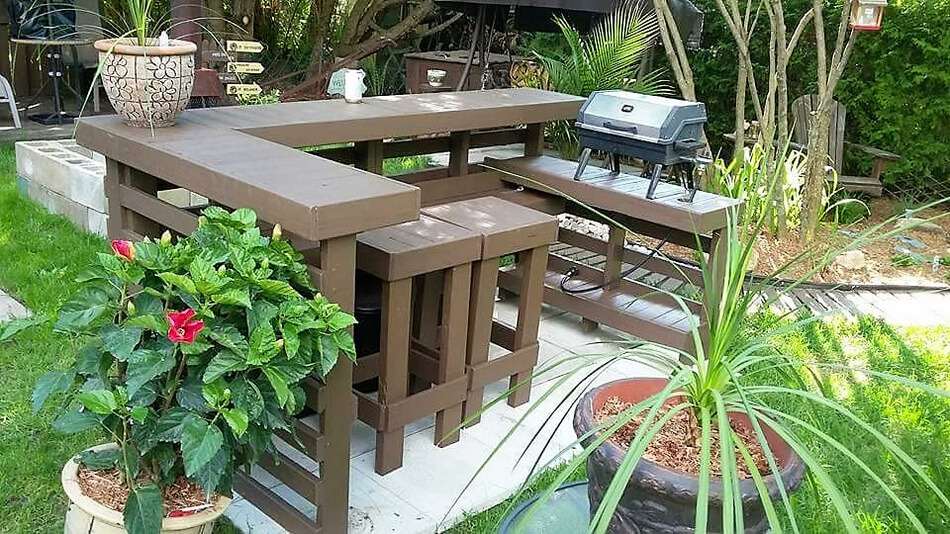 The space on the front is used for decoration by this idea creator and this is also looking outstanding. The flowers are adding grace to this repurposed wood pallet garden terrace idea; they are adding color to the dark colored furniture piece. The BBQ preparing stove is placed on one side and the other space is empty to place anything.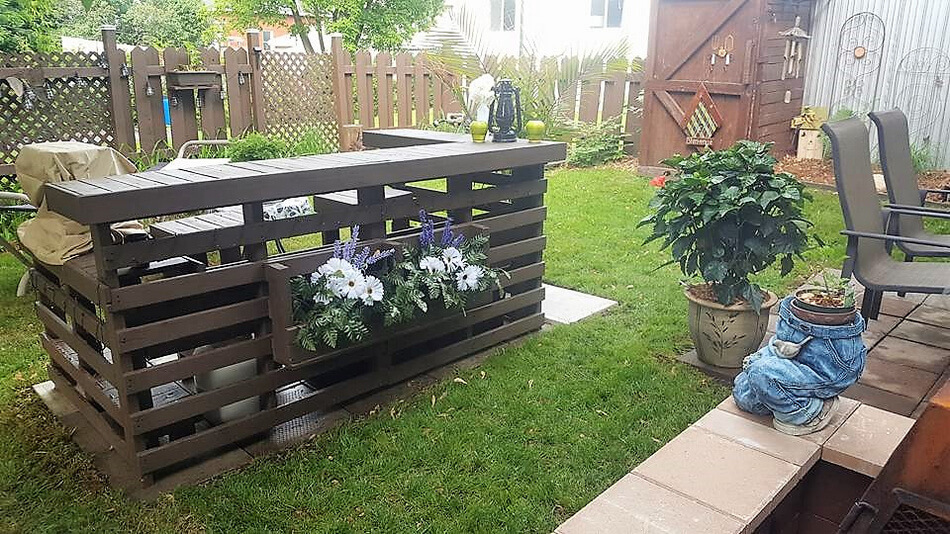 Created & Shared by: Louise Chapdelaine