Last week I was wondering that we must not confine ourselves to the typical wood pallet projects and in making the traditional wood pallet furniture items but we must focus on the diversity of the wood pallet creation. Like we should explore all the horizons of this art craft and come up with some really inspiring ideas. So at that moment the first thing that came to my mind was pallet wood repurposed bar. All of us are familiar with these wooden bars that are a symbol of hanging out and spending some time away from the worries of world in some cornered isolation where we give time to ourselves sometimes by having a couple of pegs and sometimes by just enjoying a soft drink or beverage.

I just thought that how this idea would actually work if we make a pallet wood made bar that would be just like a domestic table and would be used for the domestic purposes.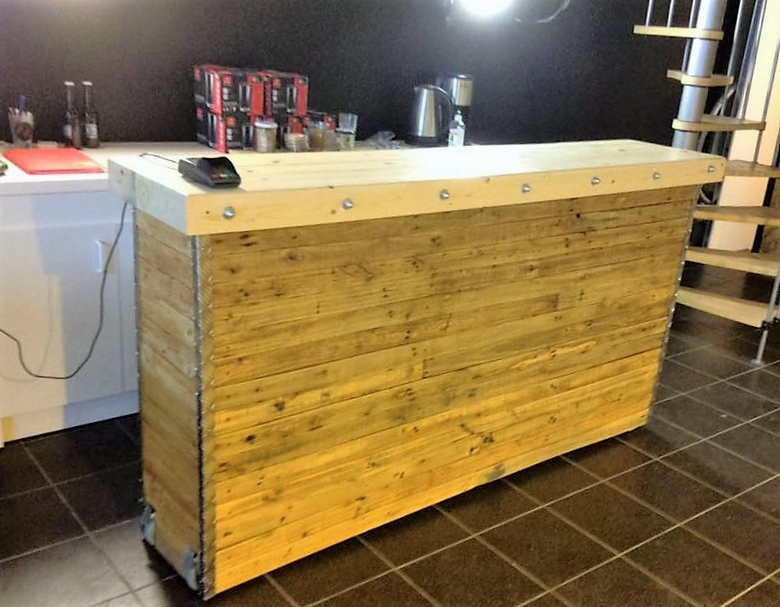 So we worked on this smart pallet wood recycled bar that was completely made out of the shipping pallets. Although we used some supportive materials somewhere that added a lot to the beauty and style of the pallet wood bar.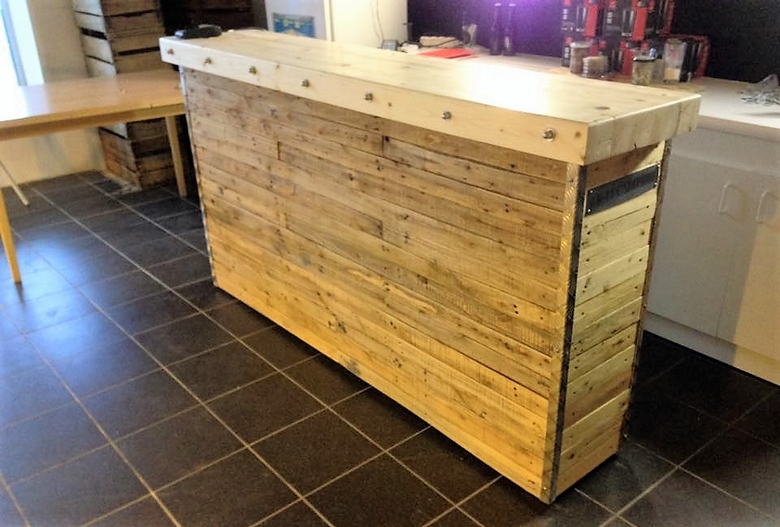 From the main frontal view it looks like a perfect front desk that could also be used on some commercial venues. We have used the straight raw shipping wood pallet planks throughout and we used very stylish and smart metallic bolts on the front that made it look tougher and harder.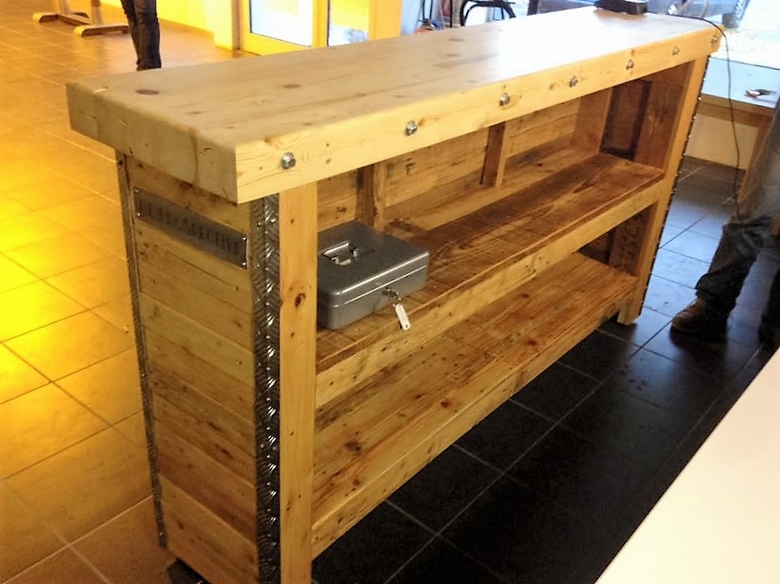 Other than that we have used these metallic lengths all along the ending or joining lines of the wood pallet bar. By doing this we have actually rendered it a completely industrial touch. So this is a furniture item which is good both for domestic or even the commercial use as well.

Created & Shared by: RétroSpective