DIY Wooden Pallet Mirror Plan
Do you want well-furnished and enchanted home within economical approach? Well what we all want is cheap and beautiful house fittings to embellish our place in extraordinary and alluring way. Wood pallets will do a good turn to perform this duty efficiently. Transform wood pallets to pallet furniture in economical way. Turn your raw material into something worth complementing. Everything that is created by hand and that requires time, effort and energy is praiseworthy. We are at ease with crafting classic and rustic pallets artistic wall for the very nature of style of these pallets. However we can paint it to give different texture and shades with coloring it with sharp, light or bright colors. We are now offering some amazing ideas of crafting wood pallet mirror plan for your ease and style.
Transformed wood pallets look great in home decor. The given idea can make your party more captivating. To craft such amazing project for your place all you need is good quality wood pallets. Discipline them in required manner. Join them with the use of glue gun and nails.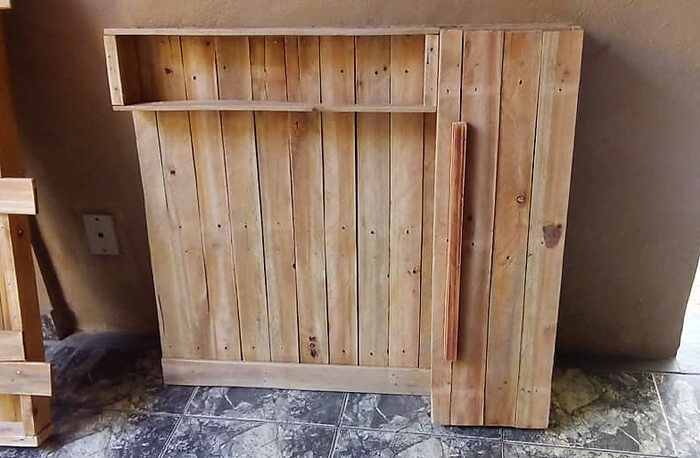 Frame out this project by salvaging wood pallets. Wood writing combined with the idea pallet mirror and storage racking is making it more appealing to the senses. The whole idea is giving a rusty look. This plane and refreshing pallet planter will make your place look decent and elegant. The side draws provide enough space to keep your stuff inside.

Fit mirror of required size and shape with the help of mirror fitting tool. Give your place a new and classy look. It is a multi-purpose recycled wood pallet mirror. Use of sink in this project is amazing. This can be place in your kitchen and dressing rooms as well.
The stacks of raw wood pallets artistically joined together provide very functional and practical crafts. Its appearance gives an aesthetic pleasure and stylish look to the viewer. It solves the space saving problems as well as it does not require extra space for its accommodation. Do try such wonderful projects for your home.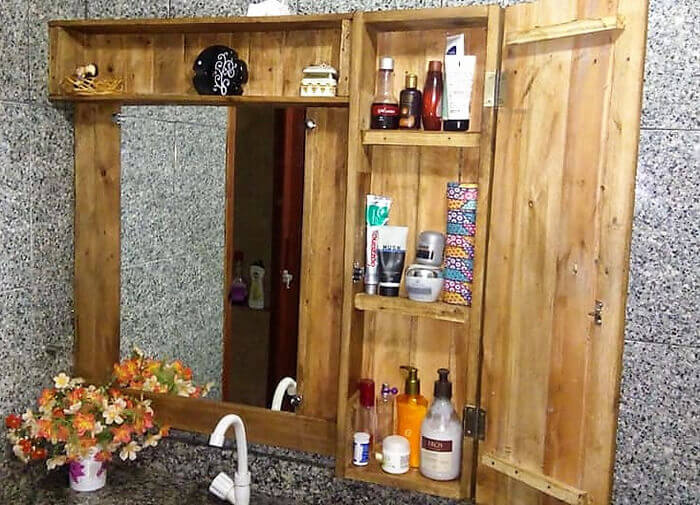 Created & Shared by: Nislane Silva