Creative Pallet Couch with Different Options
Furniture is the requirement in every home and it cannot be ignored because it completes the home, the seating area and the table for dining or other purposes is mandatory. The matter of concern is that the furniture is not available at a low rate and every person cannot afford it, especially when he/she has purchased a new home. It is not a problem without solution and the best solution is to use the wood pallets for creating innovative as well as creative wooden pallet couch with different options like the one shown here.
See the couch created with hand at home, is it looking like made by an unprofessional? Nothing in it is weird even when the pallets are not painted. The pallets are cut in stylish design to create the back of the couch. You can see the space between the pallets attached on the back is making it look nice.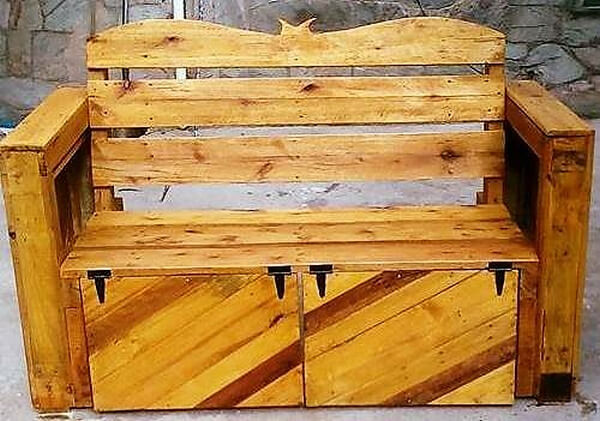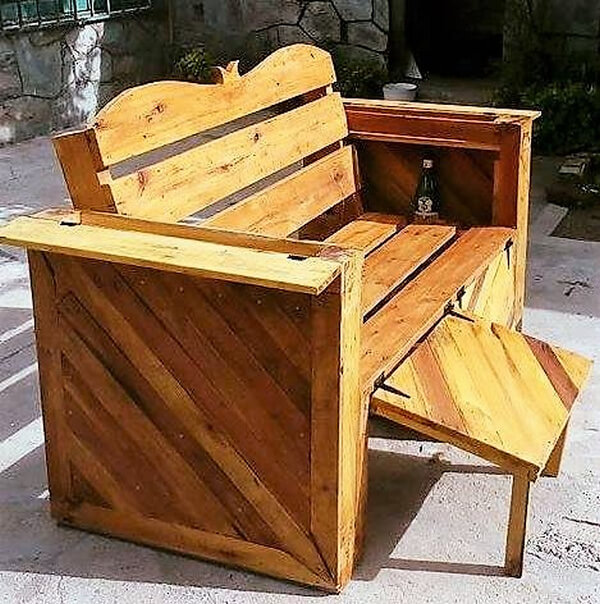 A separate table like object is attached to the reclaimed wood pallet couch; it can be opened when a person needs to use it for resting the legs. It is comfortable in sitting even when the extra part of the couch is not opened.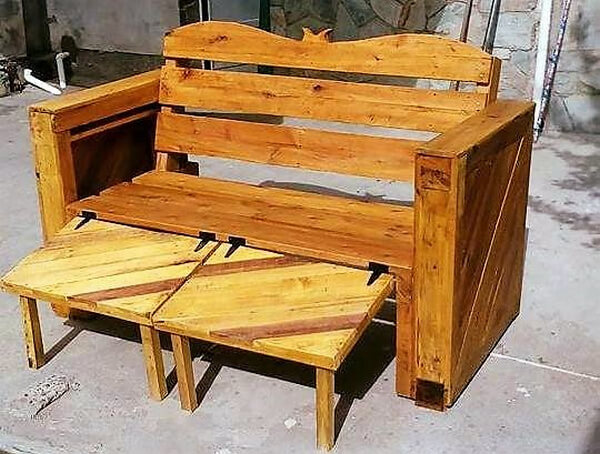 The sides of the couch are with the cover, it contains the space to place the bottles. Other items like the books can also be placed in it which a person likes to read in the leisure time. It is good idea to be copied for the lawn seating need.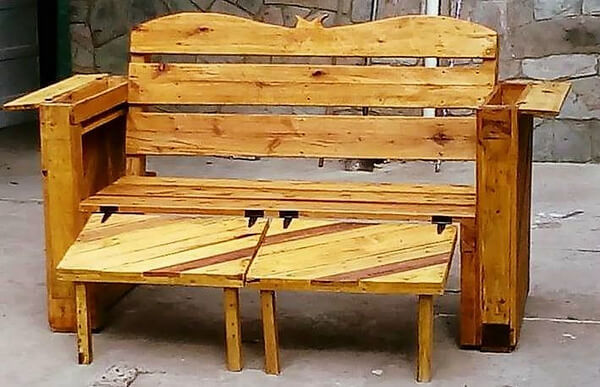 Here you can see the repurposed wood pallet couch with the extra space for the legs closed. It makes the couch look like a rectangular sofa and when it is opened, it makes it comfortable for relaxing after the whole tiring day. The back is made attractive with the innovative design in which the pallets are cut.

Created & Shared by: Nestor Amaya