DIY Repurposed Wood Pallets Garden Cabin
It's become quite clear that a repurposed wooden pallets creations are not limited to house furnishing only. We have a complete freedom to modify them in any creation. So it's time to renovate our garden areas with a fantastic wooden pallet garden cabin. This DIY pallet craft is entirely finished into delightful shape by installing used pallet stacks in various variations. This garden cabin will attractively fulfill your storage requirements at low-cost and at the same time, it will let the whole environment of the garden to look breath-taking with its fascinating outlook impact. Now learn the crafting process of this cabin step by step.
Let's craft an amazing DIY pallet garden cabin that is all set out with the use of old shipping pallets in it. First of all, start work on this plan with the creation of wooden bade and side walls. Try to set all the recycled pallet slats in a manageable way to give this plan durability and long-lasting existence.

Then, the second move to the crafting of the roof and front wall structure. The roof and the front wall both seem wonderful with the delightful settlement of pallet stacks as shown in the picture below. The front wall of the cabin is also comprised of a window structure in it.

Now have a look at the complete creation of this garden cabin made of the used pallets. This thought-provoking garden cabin features a door creation, have two windows on sides and an extended wooden area in front.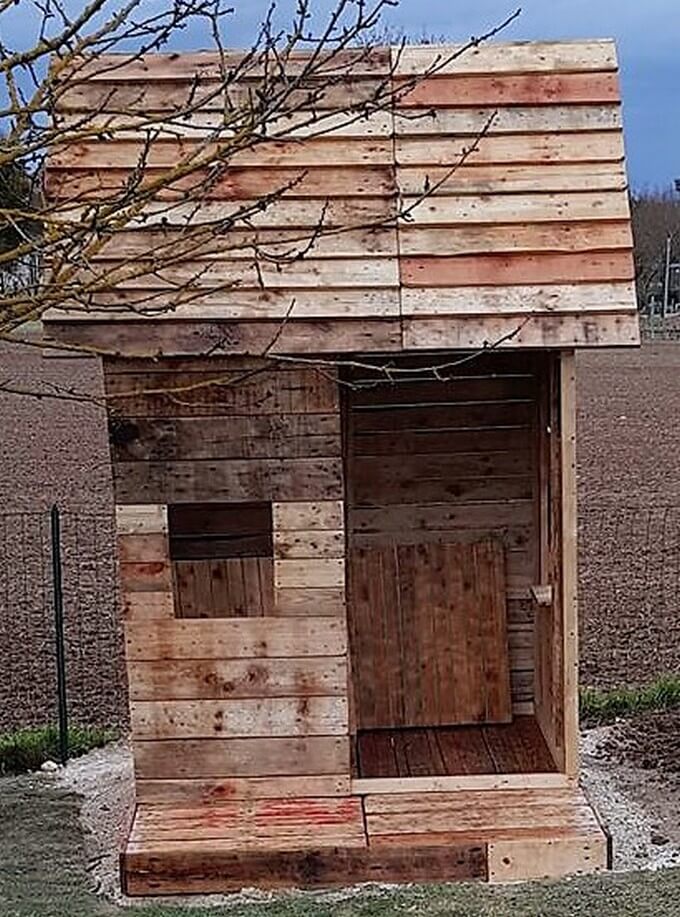 This is a fascinating recycled wooden pallet creation that is easy to built-up on your own. This pallet garden craft will attractively fulfill your garden storage requirements and at the same time, will beautify your garden area with it's impressive rustic look.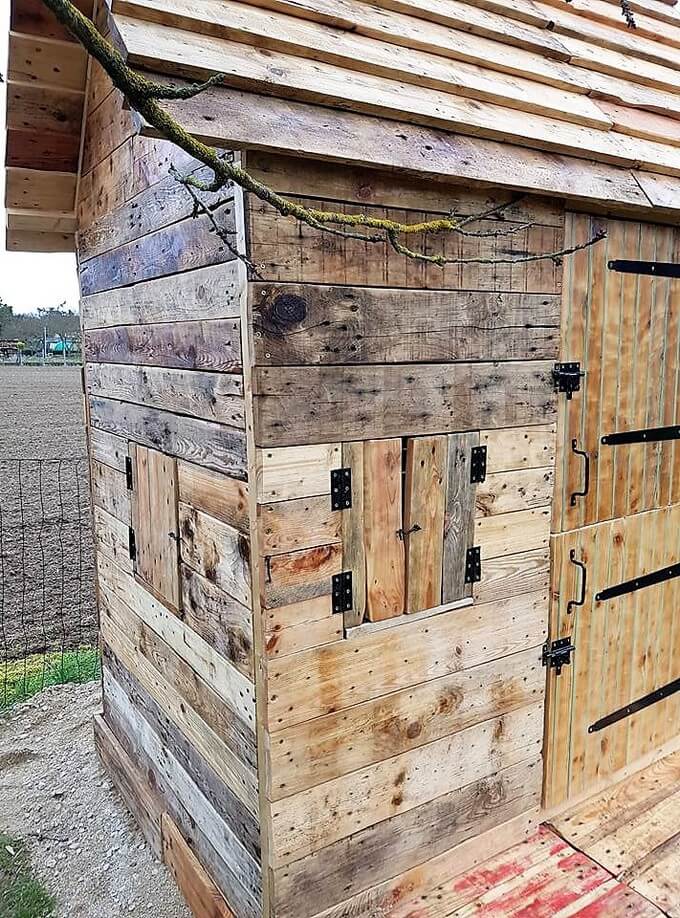 An ideal creation is brought closer to you in the form of this garden cabin. It is the most popular and highly demanding pallet craft of the year. This cabin creation will also make you allow to design a kid's playhouse by making little changes in it's crafting. Now store your all garden's equipment and tools at one safe place.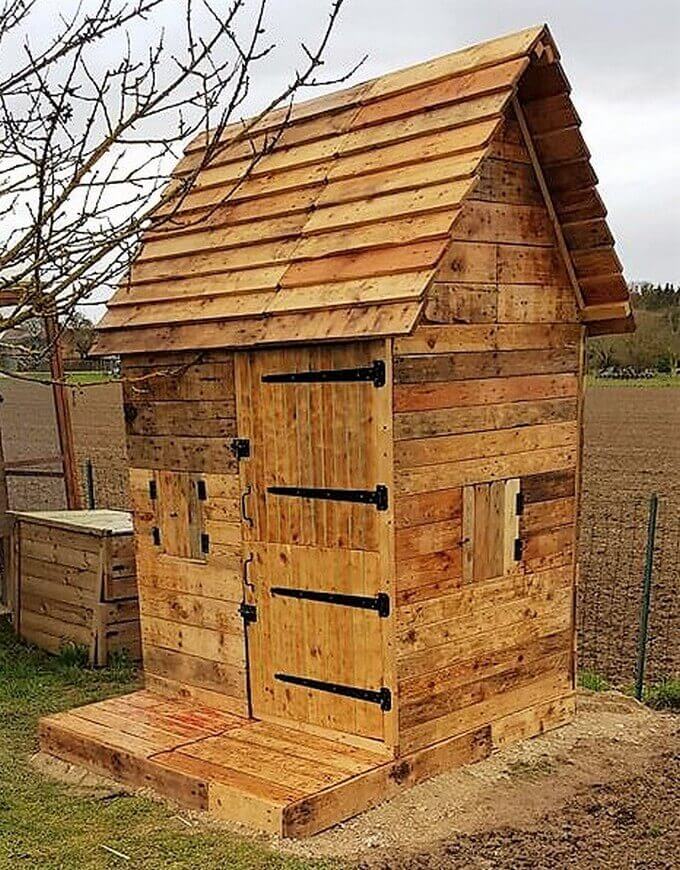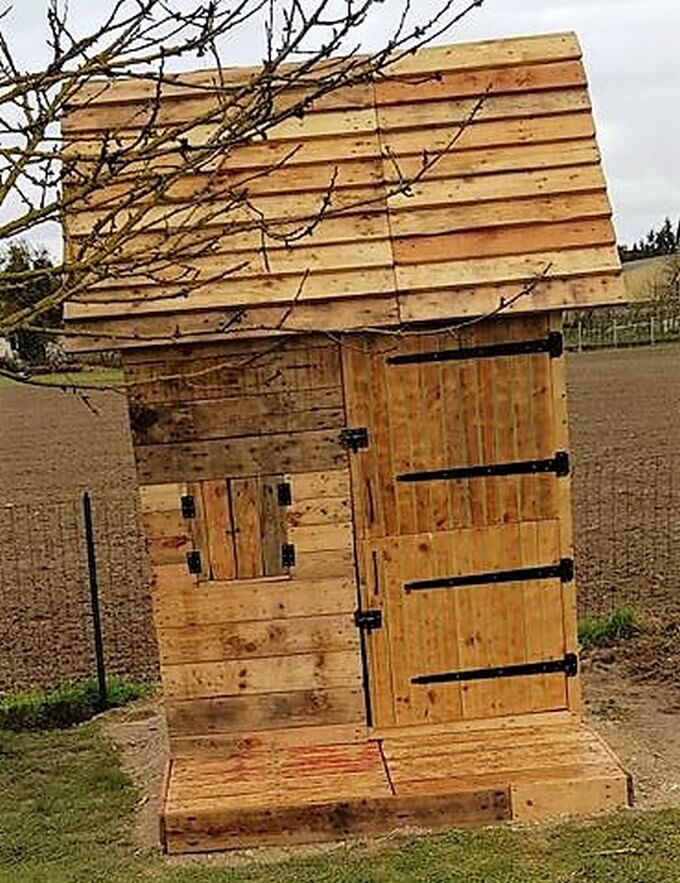 Created & Shared by: Samuel Rodier