Wood Pallets Reused Trash Can
There is a requirement of the trash can in every home and no one can live without it because the garbage need to be placed inside a single thing before throwing it outside the home, but the trash can doesn't look nice when placed visibly. So, many individuals look for the ideas with which they can hide the hide the trash can and no one can get an idea where the trash can is because of the creative technique to hide it. Here you can see an idea of creating reused wood pallet made trash can which is funky in look.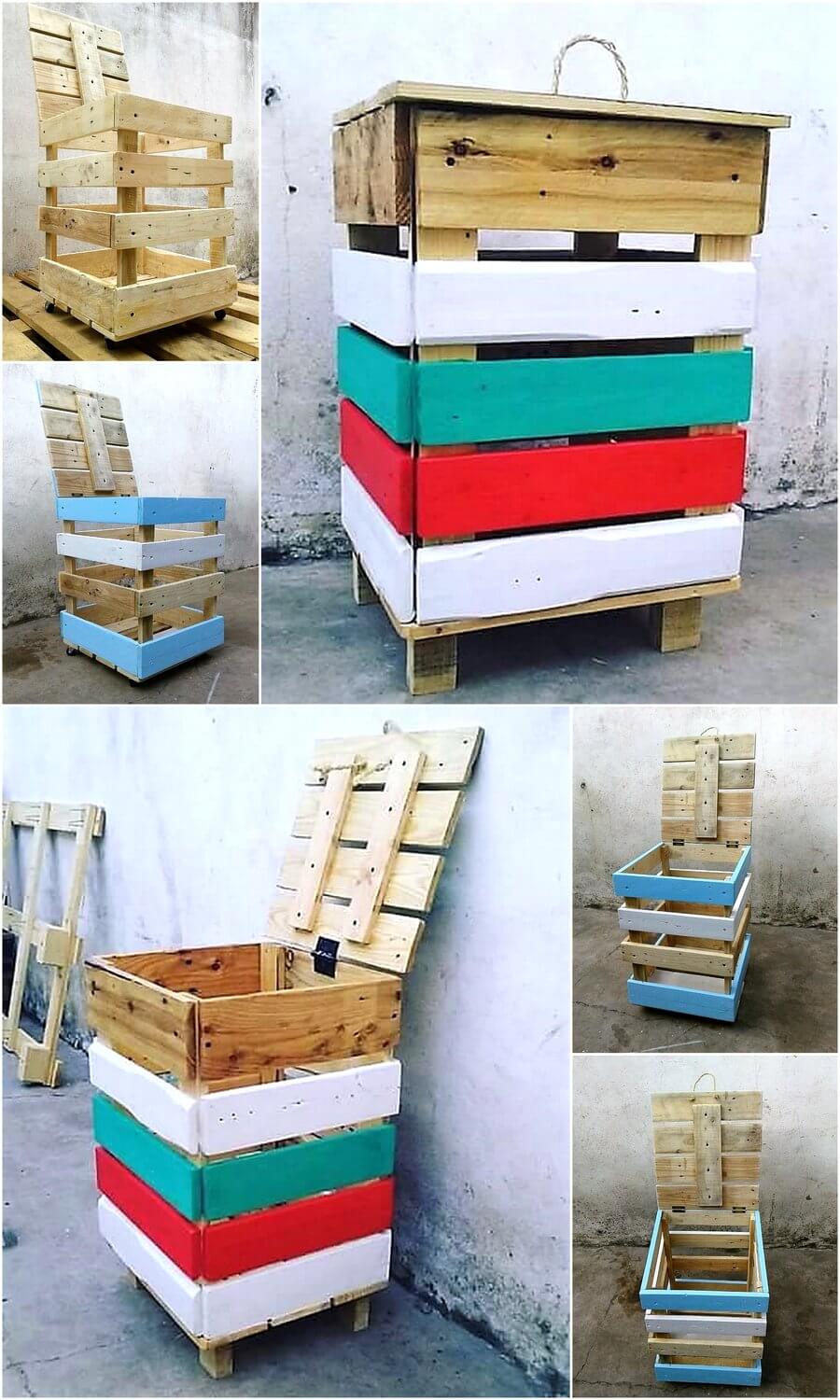 See the trash can without paint and we are sure that people will like it even without paint as it is because the pallets with which it is created are neat and clean. They don't have a single spot on them due to which they are best to reuse for getting additional benefits from them.

Here is the picture of the trash can after it is painted and we have also added it to show how it will look when it is painted. Viewing this picture will show how the trash can is created, the pallets are attached horizontally as well as vertically to make it.

There is no handle attached to the repurposed wood pallet trash can and there is just a rope with which it is to be opened, the idea is unique and it will look great even if it is placed inside the kitchen. It can be painted with bright color according to the products placed beside it.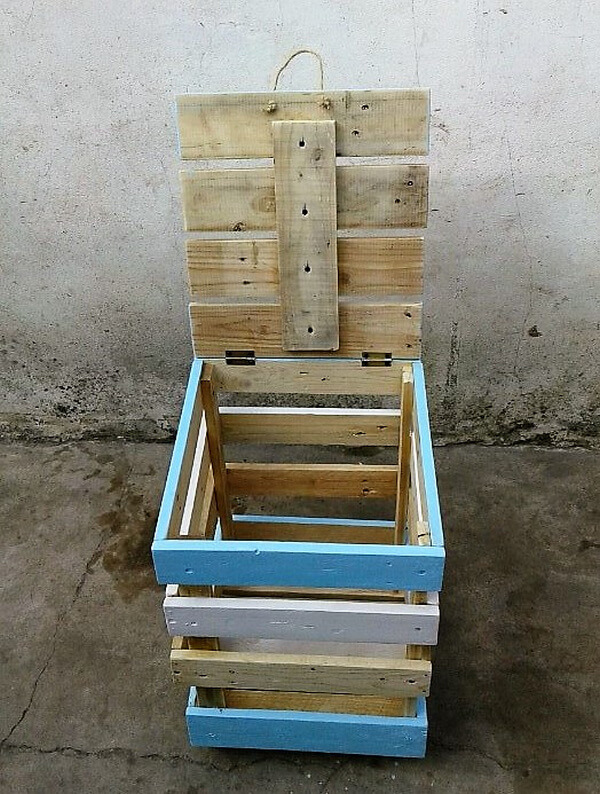 The pallets are attached with space between them for creating the trash can; the space can be decreased if the person doesn't want to show the can from inside. The can be fitted inside it with ease.

Now have a look at the upcycled wood pallet trash can after the project is completed. The paint colors used are making it look awesome and it can be used without any paint for the sober look if the items in the surroundings are sober as well.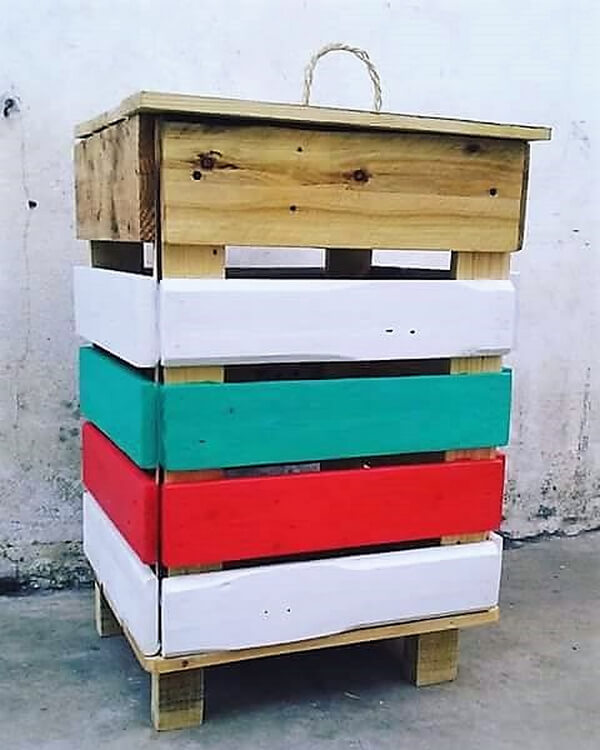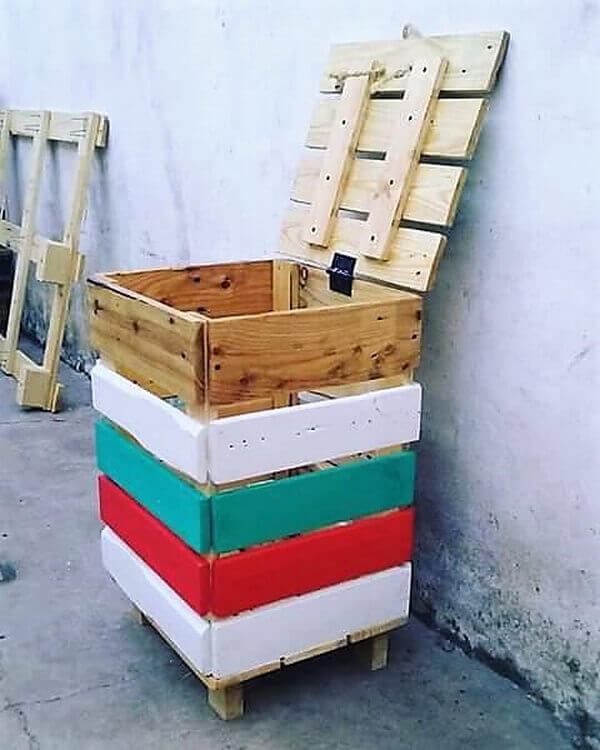 Created & Shared by: Ingenio Deco