Recycled Wooden Pallets Made Cupboard
Recycling wood pallets to shape a furniture of your choice and need is always interesting. We craft trendy things with little effort and time at our own workshop. The main importance is of used wood pallets that are inexpensively available at industrial area surroundings. You can approach a warehouse manager and ask him to provide you with few wood pallets as well. The variety is great with crafting domestic use in house furniture to outdoor patio furniture. It serves various purposes along with serving our decor needs. Here we are going to present an amazing idea of crafting a cupboard out of these retired wood pallets.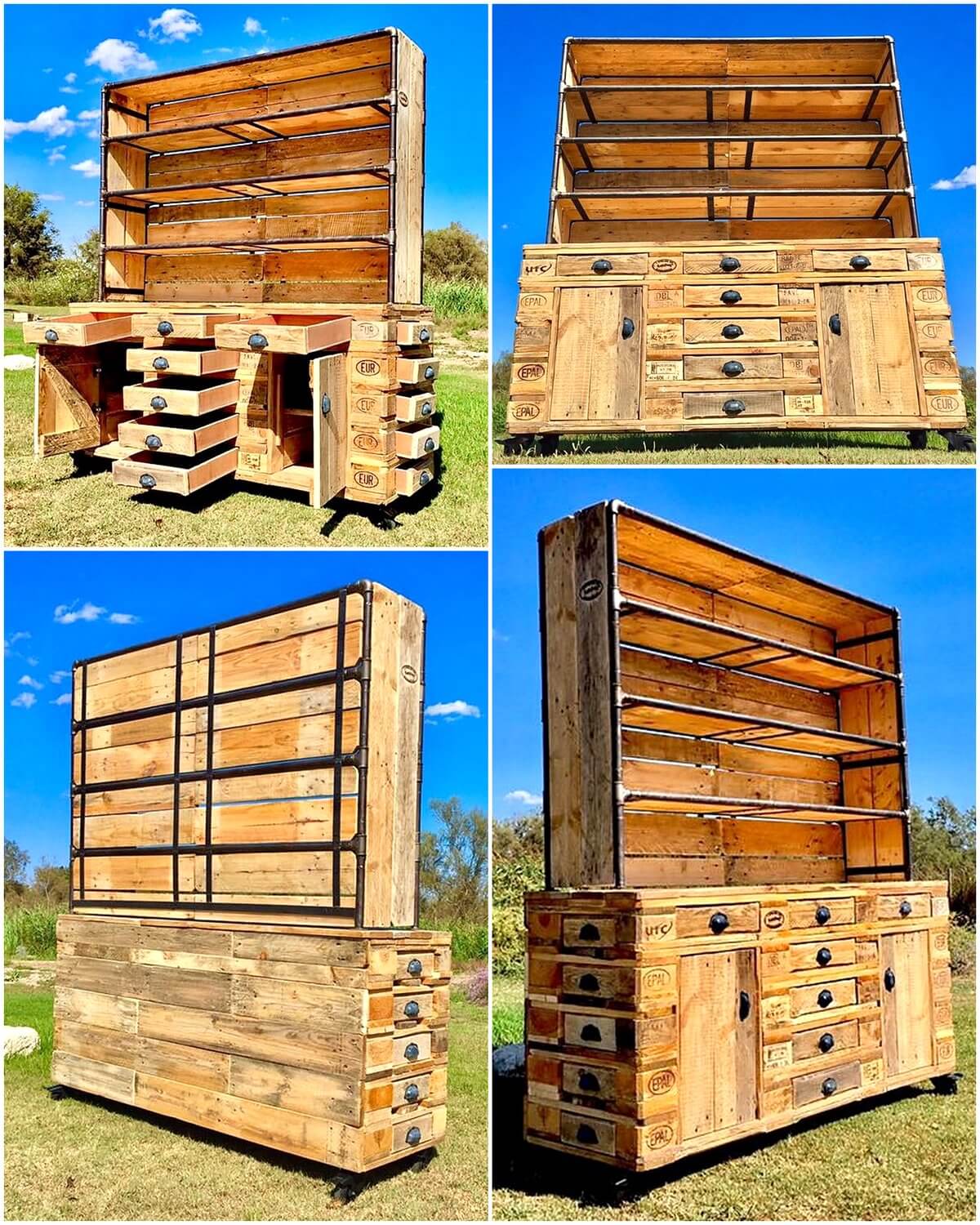 Here is a recycled wood pallet cabinet for your house. It offers a lot of storage options by offering six wide open cabinets at the upper segments along with incorporating as many drawers with two closed cabinets with doors. It is such a utility item for our household that give a classic look as well as provides plenty of space for our goods.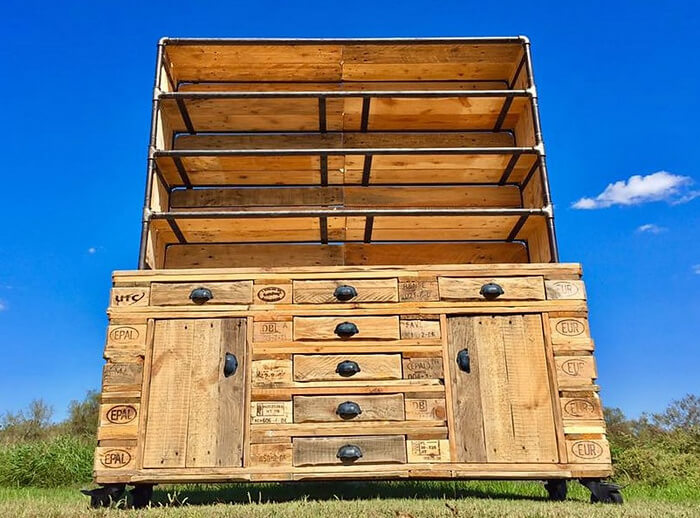 Its normal to create drawers and cabinets at the front side of any furniture but the unique thing here is that we have offered six drawers to the side of this reclaimed wood pallet cabinet that is looking stylish as well as purposeful. A little more detailed attention is required to incorporate the side drawers into the cupboard but its worth giving a try.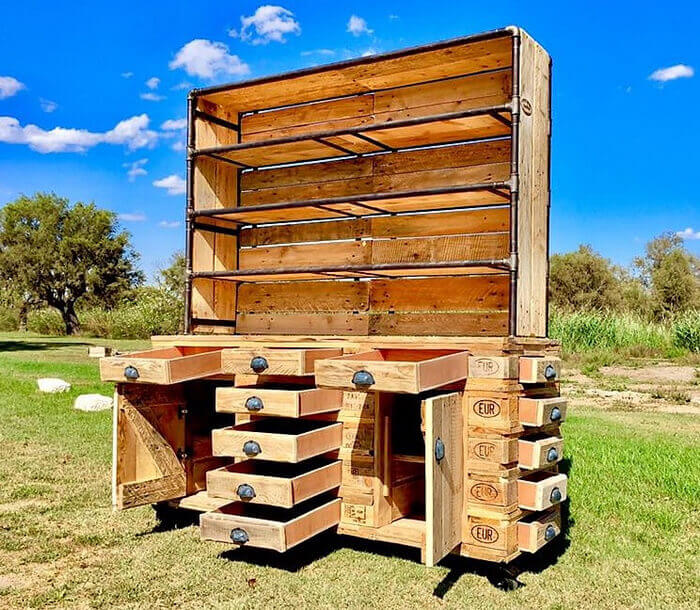 In the above picture we have discussed the side drawers of the cabinet but here we are discussing the drawers on the other side of the furniture. We have manager to incorporate a total of seventeen drawers to this classic refurbished wood pallet cabinet. This is really wonderful art work.

The back of this versatile rehashed wood pallet cabinet is simple but durable. The top segment of this cupboard has a frame supporting the structure. The steel frame is offering durability to your upper segment so that you can place your heavier items here.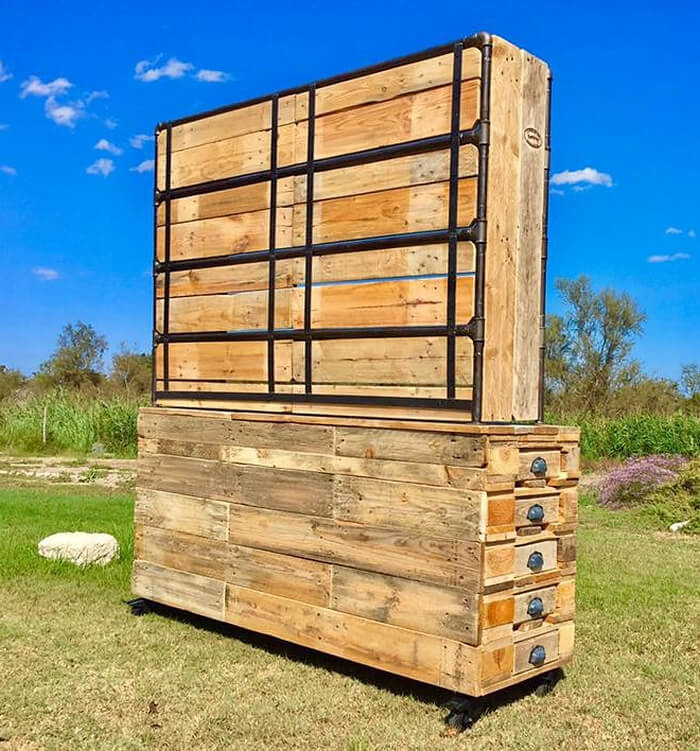 Created & Shared by: L'atelier de romane