Wooden Pallets Heavy Duty Bookshelf
We always feel contended after making something useful out of used and retired stuff. This made us to craft so many useful and beneficial furniture items for our household out of used wood pallets. We crafted bed, table, sofa set, dog houses, mud kitchen and much more for both our outdoor and indoor furniture needs. It has many benefits besides possessing a furniture items for your house, the physical activity that we do at our own workshop keeps us healthy and active. Inviting our family to this assignment adds fun to the task. Today we are offering you a reclaimed wood pallet heavy duty book shelve for your house.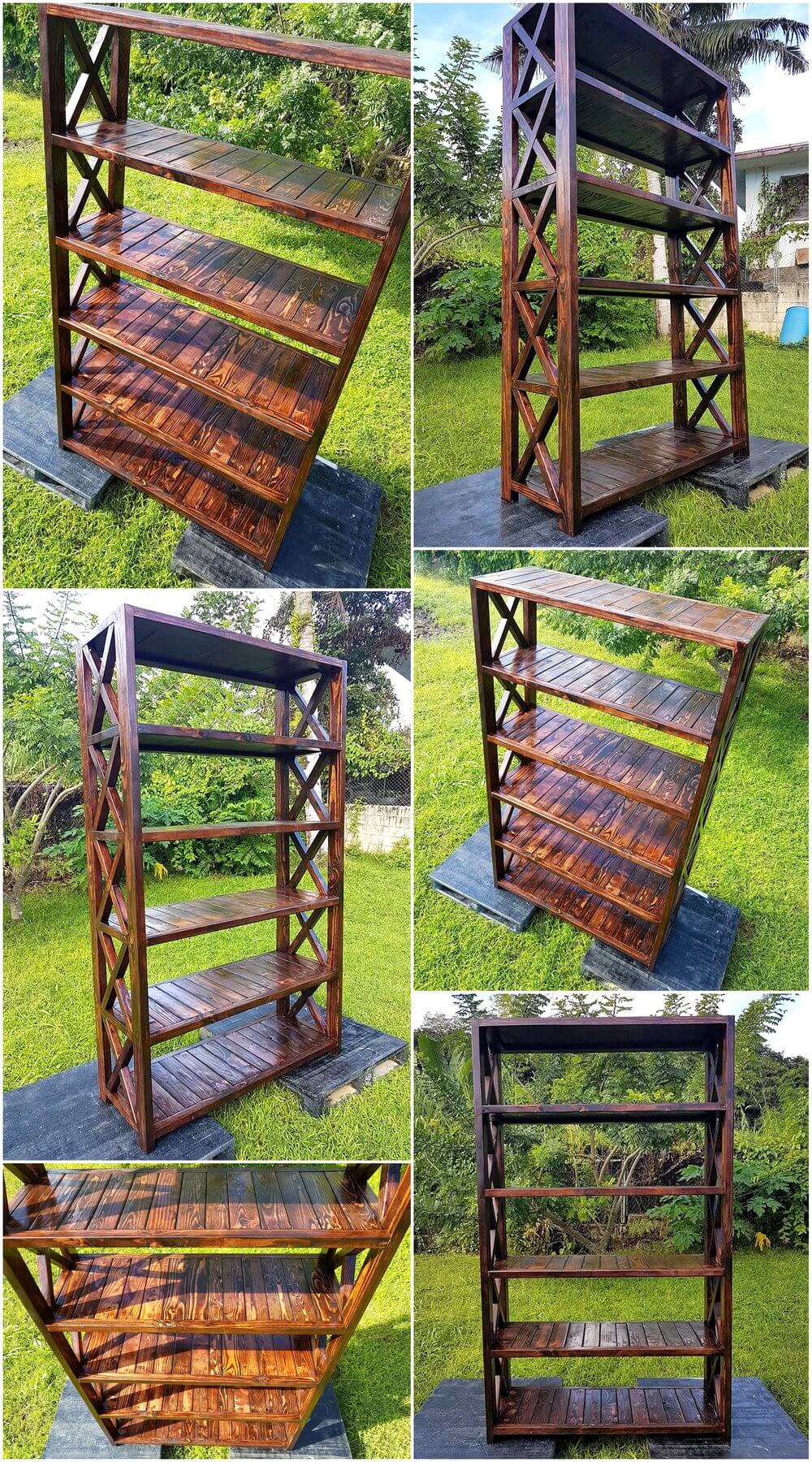 This re-transformed wood pallet heavy duty book shelve stand incorporating as many as five shelves. Each shelve is wide enough to accommodate large number of books. It is well sanded to give it a polished look. We have painted it a natural wood color to keep it classic. This fine and delicate artwork proves your skillful and artful hands to be crafty.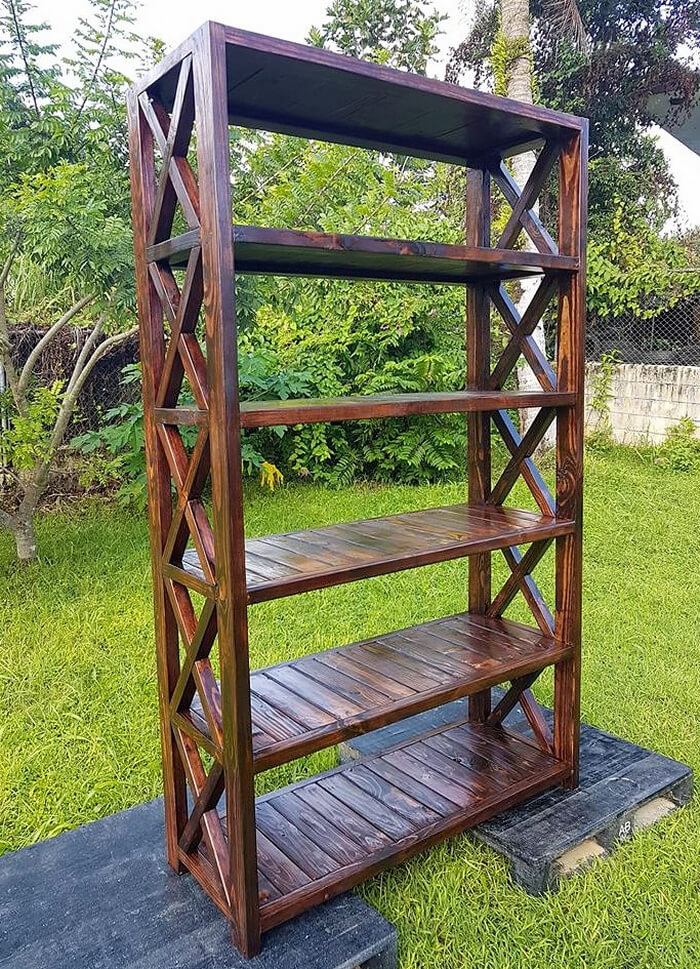 Because of its design of the both-side-open shelves of this book shelve it requires very few wood pallets. The front and the back side of this rehashed wood pallet book shelve is open to accommodate more books and giving you access to this shelve from two sides. You can place your books in two rows on each shelve. This is worth your time and effort.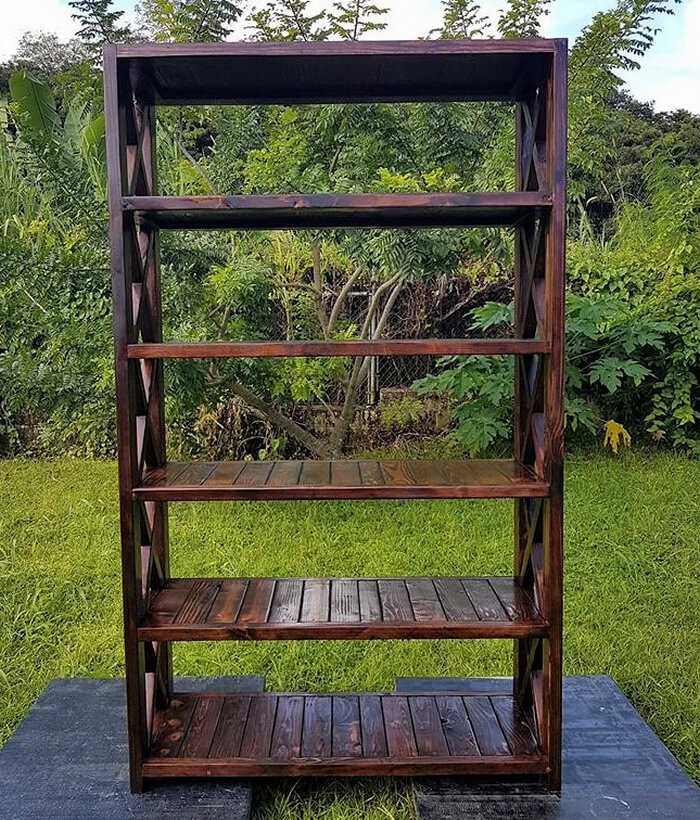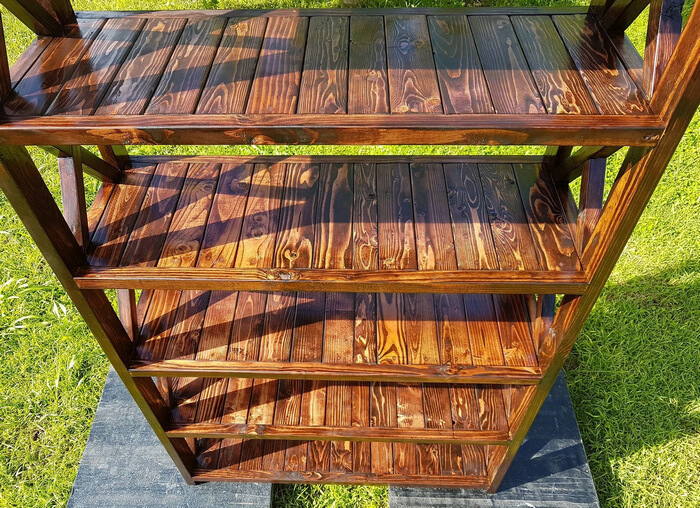 This delicate and fine reclaimed wood pallet book shelve is such a fine craft to give a feeling of some professional artwork. The same sized pallets are used to join together for each shelve. This provides a balance to its looks which adds to the delicacy of work. You can place it in your study room to enjoy the utility and freedom to access the books at ease.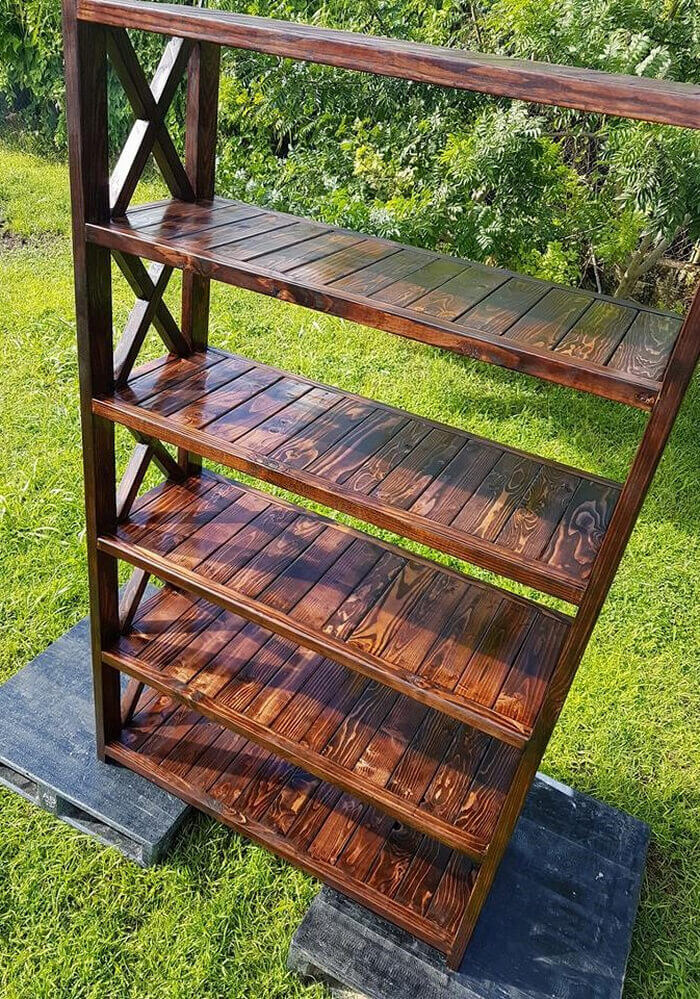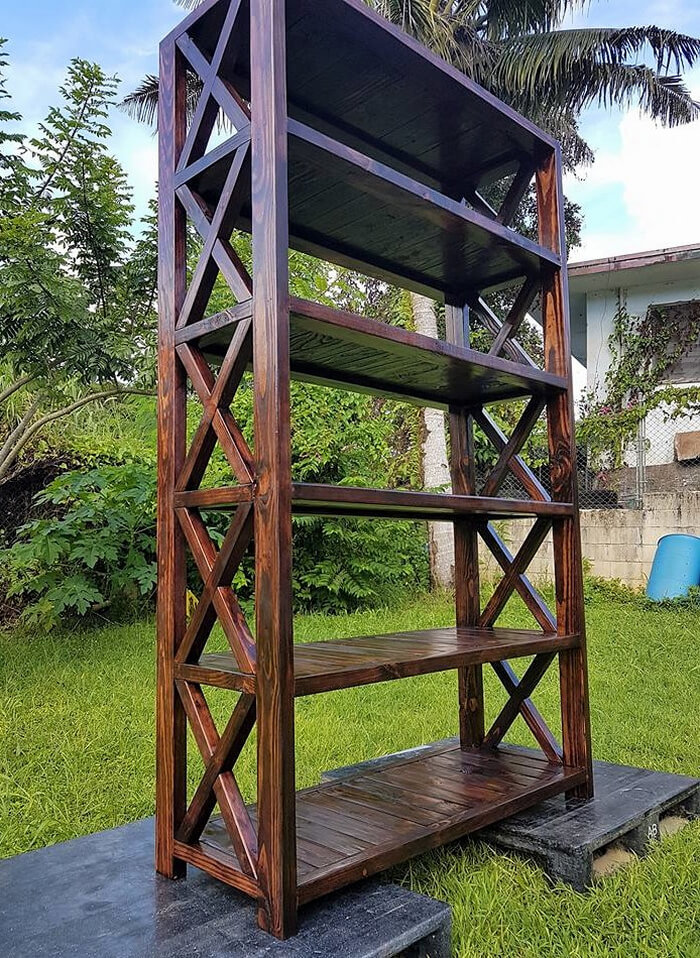 We have crafted all sort of furniture by using the used wood pallets for both inside and outside of our house. Our need is just a few steps away from our bedroom. All of these furniture items could be crafted from your own workshop. This privilege makes the whole activity very interesting. We will keep coming up with unique and versatile ideas here.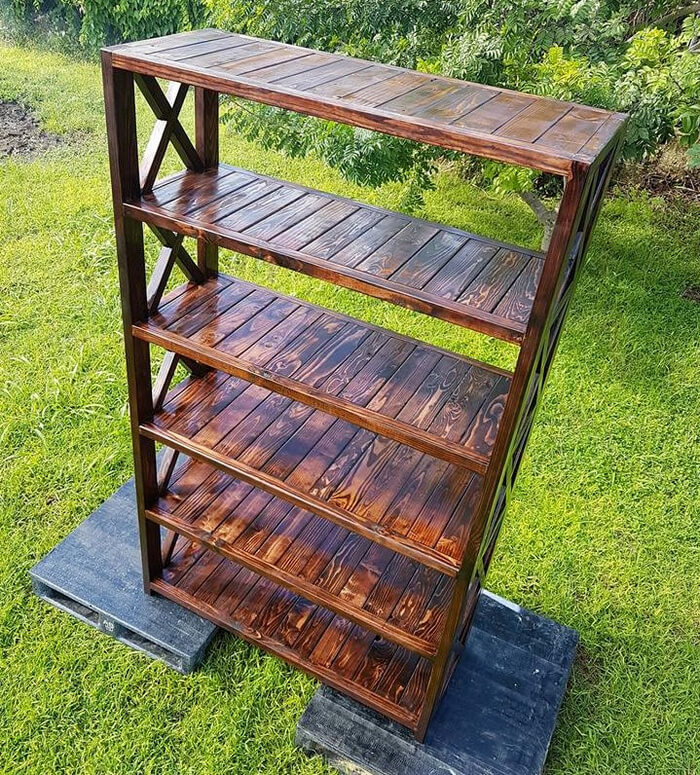 Created & Shared by: Guam's Pallet Gal & Guy