Repurposed Pallets Made Kids Furniture Set
Lets craft dinning table or a study table for our kids by recycling used wood pallets. These small sized chairs and table are looking so attractive with its colorful appearance. The special thing about the colors used here are its brightness. There is a purpose to this color scheme. The four colors on the table are representing four chairs by virtue of its color. We need very few skills and time to craft this beautiful furniture for our kids. Few wood pallets are required for this complete set. Kids really like colorful things and they will enjoy their meal as well as studies while on the table. A work well planned.
The table is well squared hence providing each of the four chairs equal space on its top. If you have four children then this is a wise craft to avoid them involving into any kind of rift on "right of space". The color scheme is compatible to give the eyes a charming pleasure.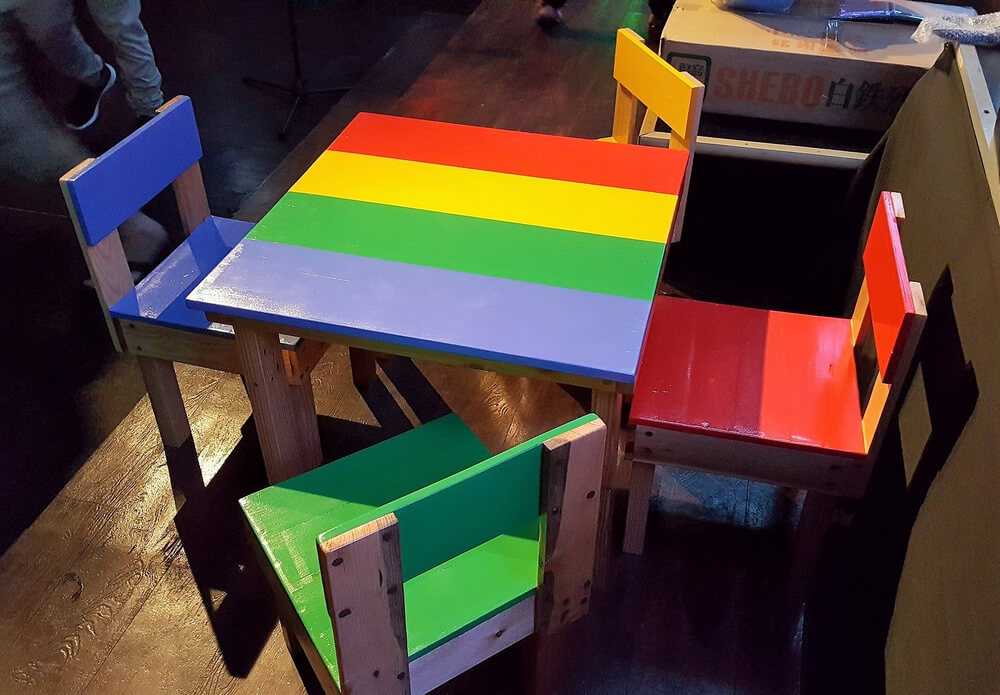 This re-transformed wood pallet furniture is inexpensive and economical with very few pallets used. The rest/back of the chair is made of only one pallet. You are having enough options to place it at your convenient location, courtesy its compact size.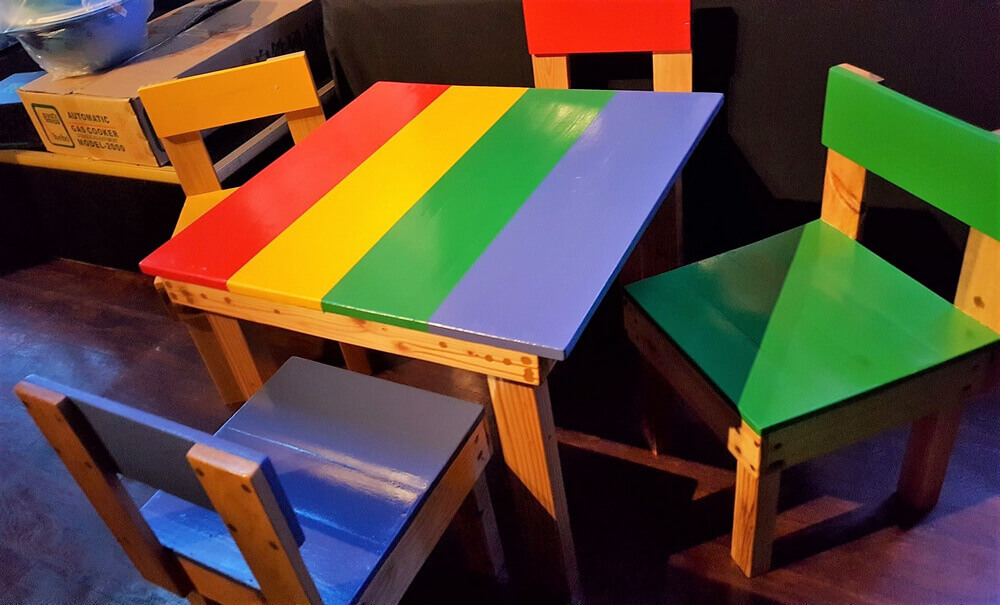 Never take these used wood pallets as granted and craft something rough and unfine just because the pallets are free of cost. We have crafted it so fine and polished that its giving hard time to believe that an unprofessional has crafted it.

The color blending of these tiny, compact and useful items is making it pretty and presentable. The rainbow colored furniture looks perfect for your child's home schooling as well. Kids get attracted towards refreshing and fresh environment for studies. All these reasons make it a perfect furniture for your kids room or garden and also make it worth complementing.

Created & Shared by: Pallet Restoration