Wooden Pallets Made Entryway Table Idea
Here we go with a recycled wood pallet entryway table. Entryway tables are designed narrowly to fit the space. The first thing your guest put the look on when entering your house is the entryway table. You can place different kind of stuff on the table to give a desirable welcome to the guests. It is a perfect place for your family photos, lamp, mirror, planters and what not.  You can't deny the importance of a well designed console table. So its worth giving your time to craft it with used wood pallets making it inexpensive and economical. You are free to chose the design and the size to your wish and will.
We have made it rustic and classic to give it a simple look but we still managed to give it some pattern. The sides are given a sharp patern by fixing the pallets with an angle. Their is a border painted black on both sides of the entryway table to add some variety to the design.

We always strive to have items with dual purpose. Same holds true for reclaimed wood pallet entryway tables. We are having different cabinets and drawers to meed our storage needs as well while the top of the table is serving the core purpose.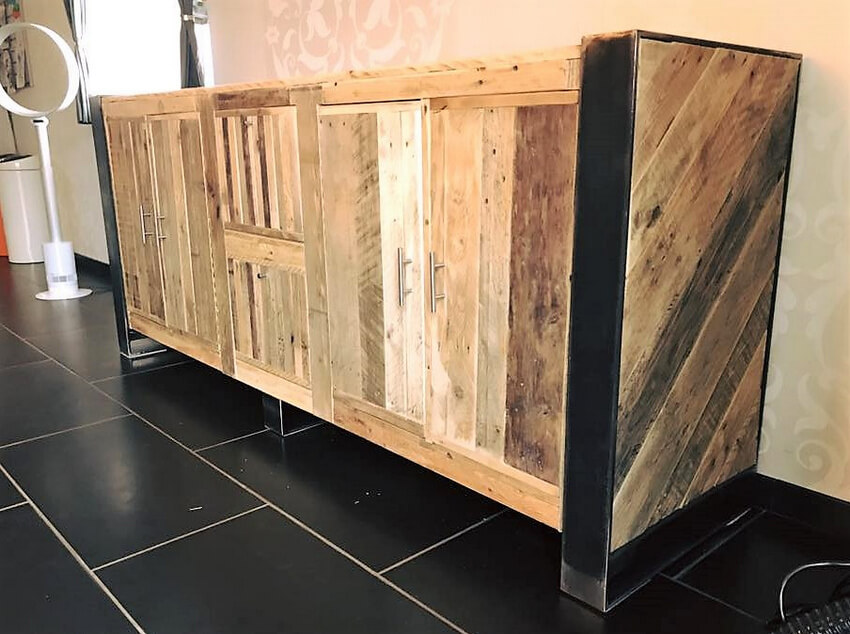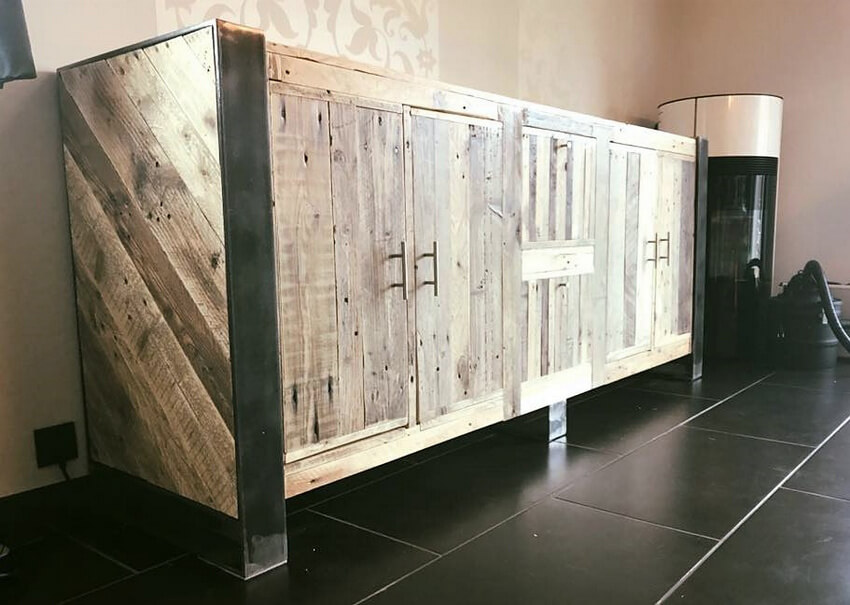 We want to have our things arranged in some order to be traced them easily on our need. This cupboard has four cabinets and we have four number of cabinets of different size hence having a dozen of cabinets. You have a lot of choice to keep so many items there.

The center cabinets have different type of doors with opening from top to bottom and a chained attached to it to support it from falling it down. It gives a variety to your design. The used wood pallets are re-transformed to some effect here.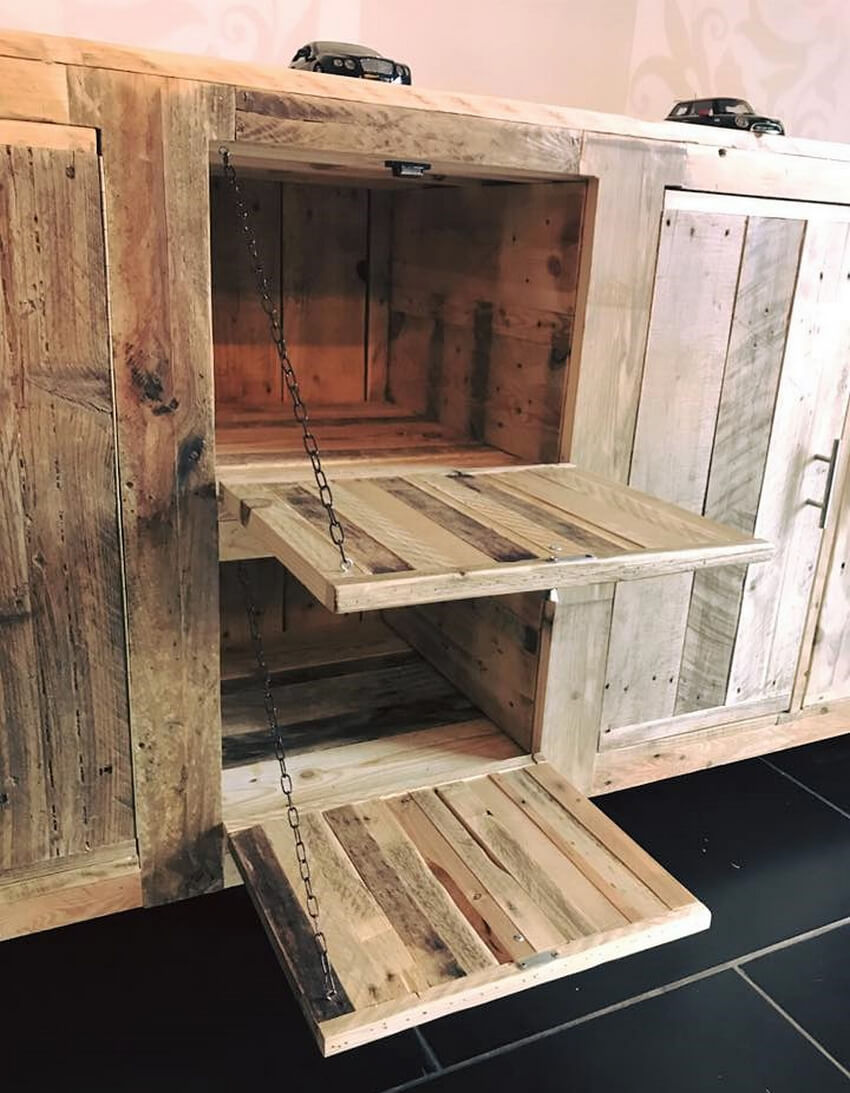 Now we will talk about the top of this classic table. The top is very simple. Many small wood pallets are fixed together to make a bigger top of the table hence providing you enough space to keep different items on it and welcome your guests with different and rich design.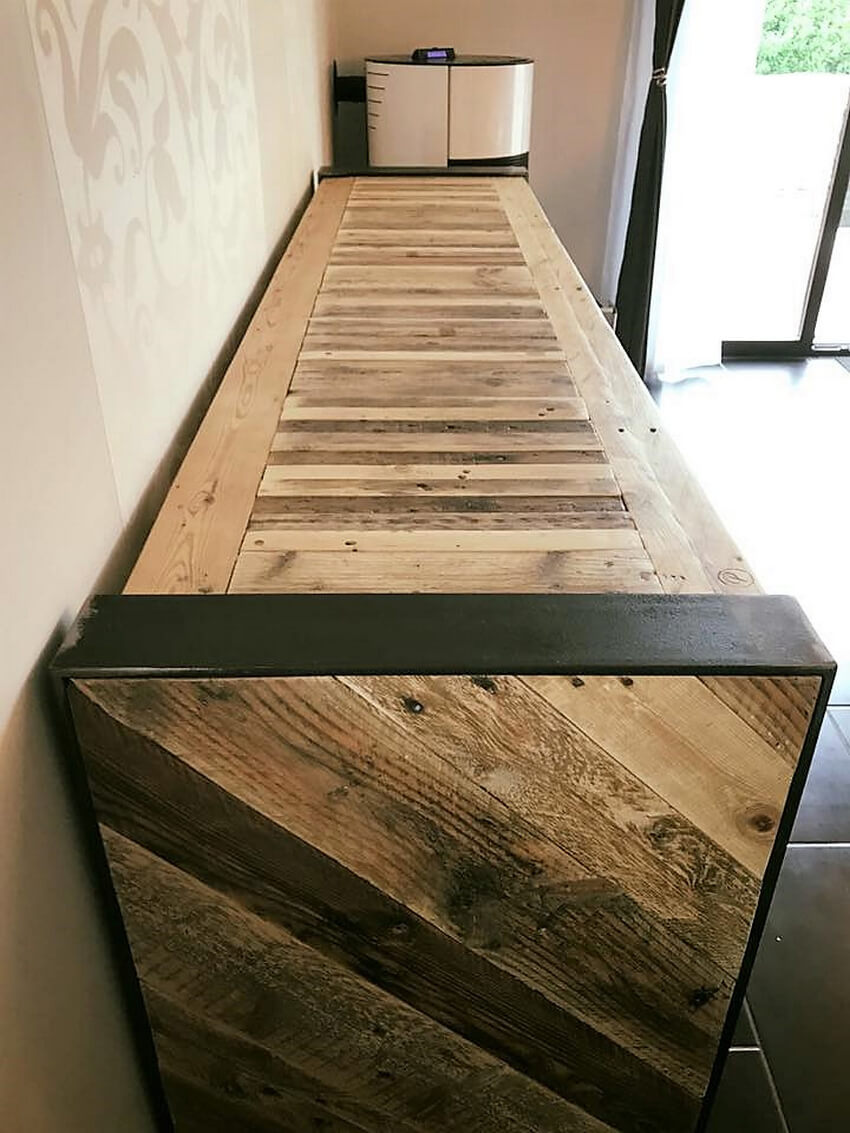 Created & Shared by: Jacques Lahaye