Awesome Idea for Pallets Made Living Room Furniture
In need of a better and unique furniture ideas for your living area? Here we go providing you an idea to create a package containing masterpieces by recycling wood pallets. Awesome idea for pallets wood made living room furniture is being presented here that fill your room with natural feel and classy look. The overall presentation of this package will let you in the state of being engrossed. It is a wise decision to implement this re transformed wood pallet living room furniture idea to enhance the indoor decor of your room.
The stacks of raw wood pallets artistically joined together provide very functional and practical crafts. Its appearance gives an aesthetic pleasure and stylish look to the viewer. It solves the space saving problems as well as it does not require extra space for its accommodation. The sofas can be joined together to make a single seater as well depending upon the need.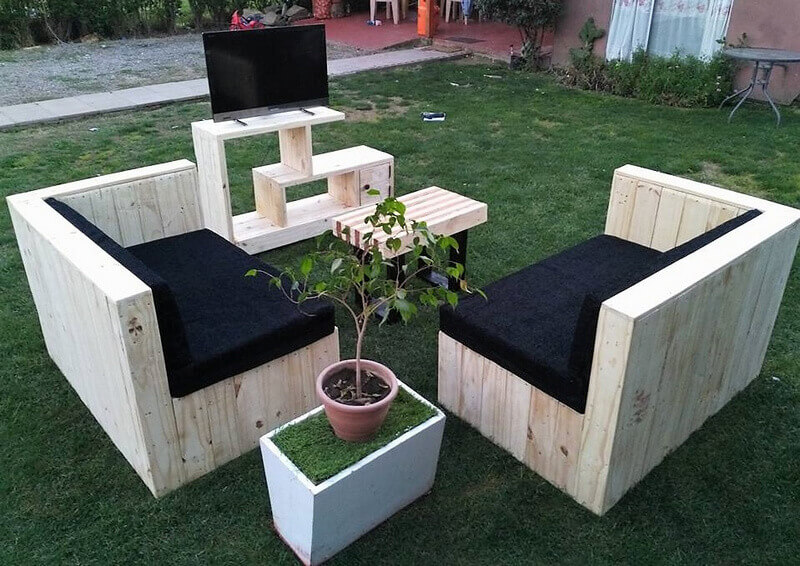 Another brilliant idea to create an exceptional piece of art in the form of this T.V. trolley. The wood pallets are reused to give birth to this stylish hand made craft. It is spacious enough to accommodate your screen on the top empty space and other relevant items like speakers, decoration pieces or more in the shelves and a cabinet.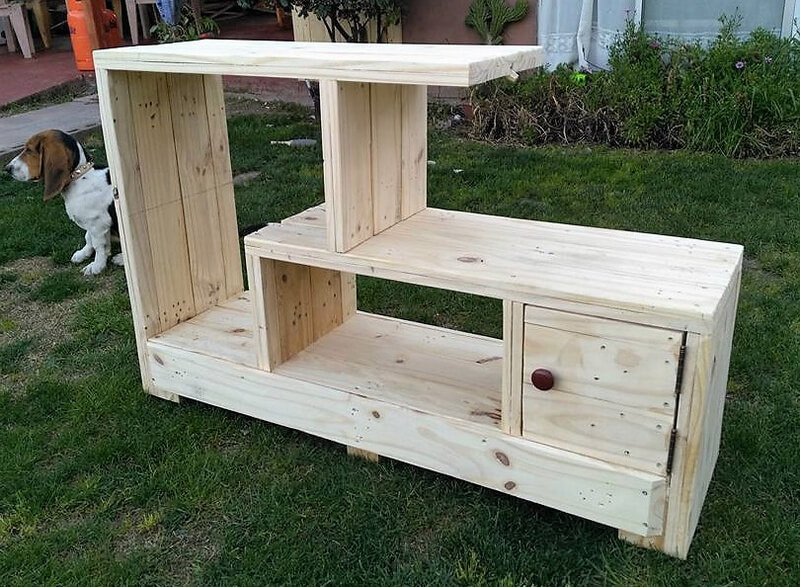 The wooden pallet T.V. stand is a very useful furniture to be constructed for your home requirements. It not only solves storage or space saving problems but provides a stylish view to the area where it is placed.Its shape is atypical and unique hence making it a furniture with beneficial and distinct features.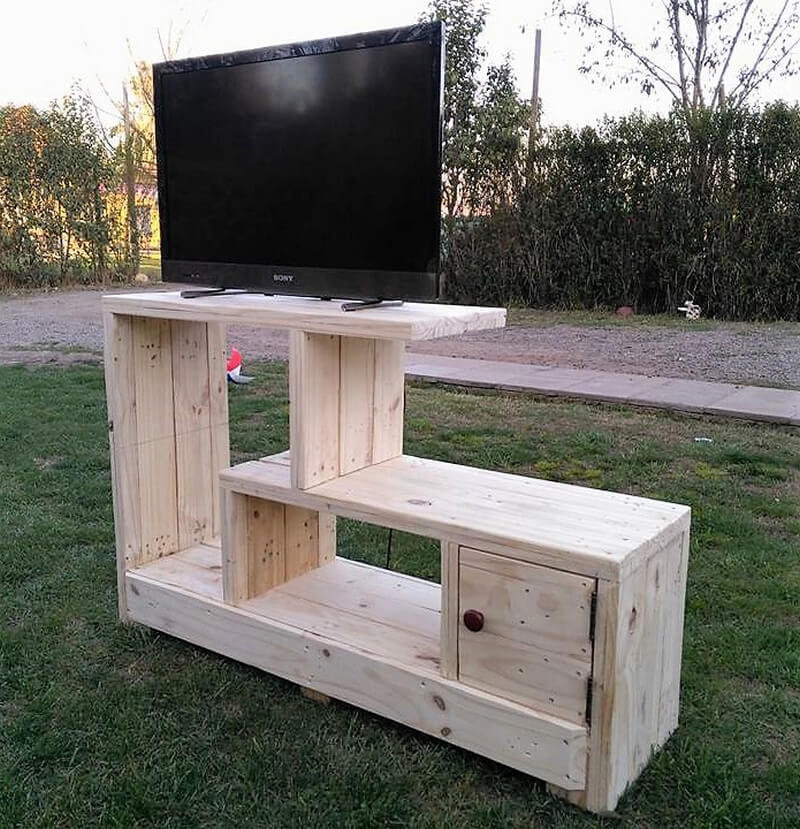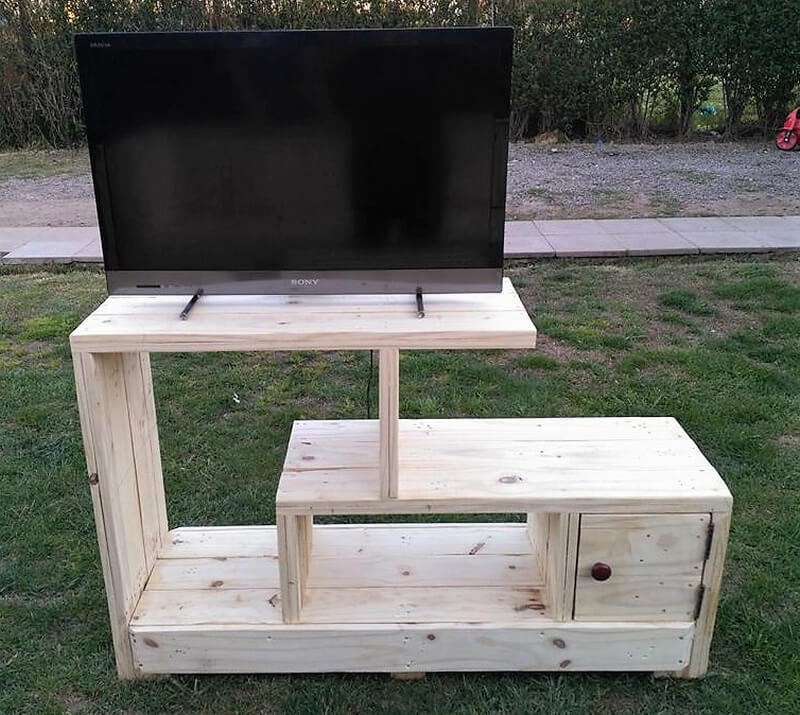 The serving problem can be solved with a little part of this project that is wooden pallet small table. The presence of this reshaped wood pallet table is  very meaningful as it is completing the whole look of the area through its presence. Its worth and usage is undeniable.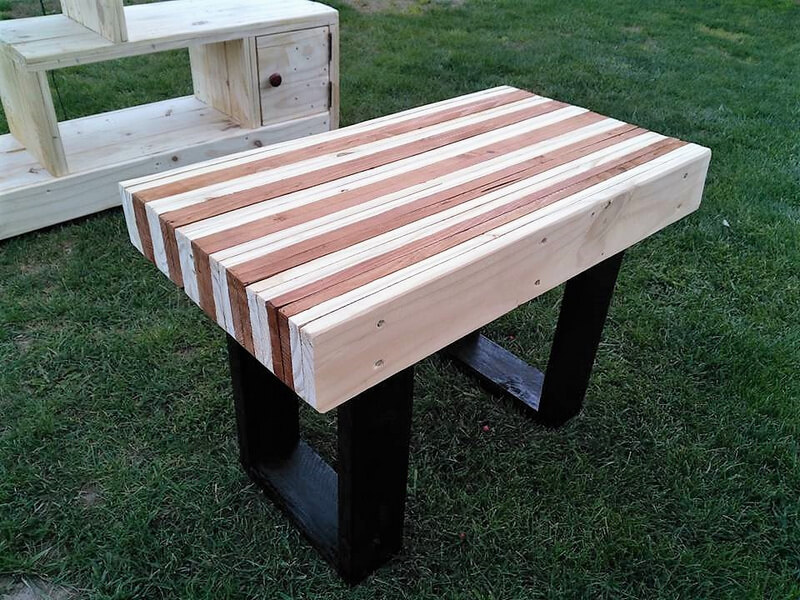 Furnish your room in an easy, economical and convenient way by recycling wood pallets into useful furniture. The combination of the black cushions with natural rustic color of the furniture is providing a fashionable look and a natural feel to the surroundings.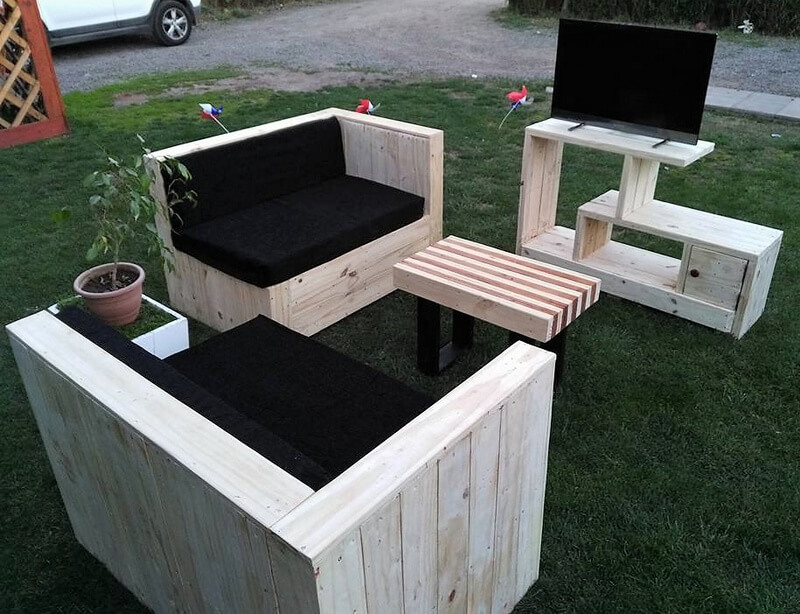 The separate sofas can be joined together to make it a single seater sofa. It is a healthy activity to joined together your raw wood pallets to construct a beneficial output. It is a money saving, space saving and time saving project to be implemented for enhancing the beauty of your living room decor. Get started for this project for your living area's beauty sake.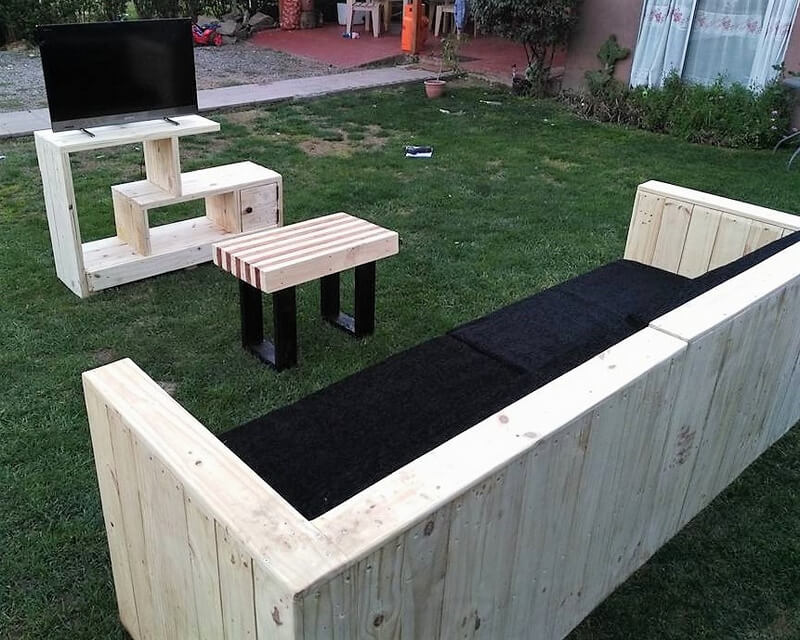 Created & Shared by: Pablo Arredondo