Reclaimed Wood Pallet Table
Wooden pallets are used for the safe packing of the products that need to be sent to far off places, but the role of pallets doesn't stop when the products are unpacked because they can be used in the creation of the innovative products for the daily use like the tables, chairs, playhouse etc. The great thing about the wood pallet table is that it is inexpensive and a person who loves to make the products at home using his/her creativity gets a chance to create something praiseworthy. You can see the reclaimed Wood Pallet Table which is looking nice and it will enhance the beauty of the room in which it is placed.
People with the creative mind know how to use the pallets in making the products that others can't even imagine. The drawers are not placed in it, but there is a space to place the books in it as this table can serve as a perfect study table for kids.
The recycled wooden pallets are great to use without the paint because the color is perfect for the table, if anyone needs to create it for the kid's room; then a bright color can be used for painting it. The little bit shade of pink and blue is making the table look outstanding.
A person can cut and adjust the size of the reclaimed wooden pallets to create a table of the size which is required, one can make a big table if the room is big. Any color combination can be added in the manufacturing of the table like the colors in the table presented here. Without much effort, this table can be created as it is or with some changes according to the demand or desire.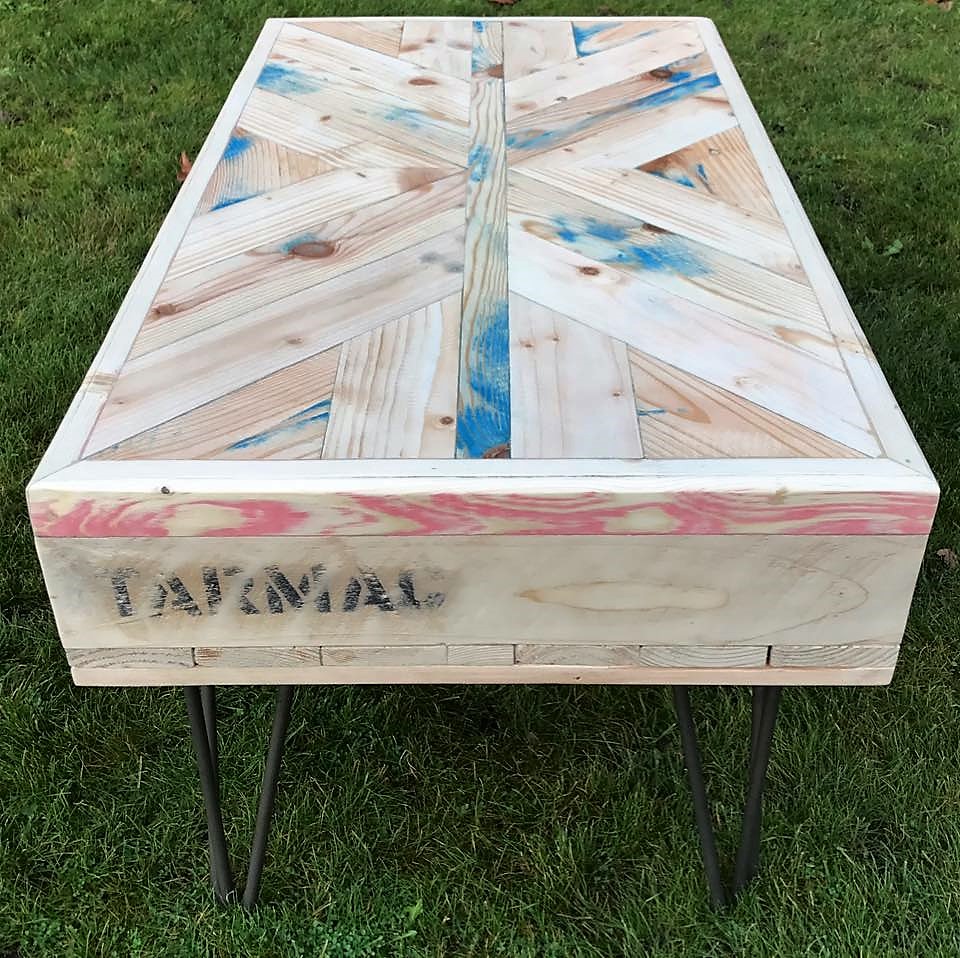 The table is looking fine as it is created with the recycled wood pallets which don't need to be given any service to make the surface smooth, they can be utilized as they are. For the making of the wood pallet table, the pallets and the material for its legs along with the assembling tools are required. The table created with the wood pallets is not weak, anything can be placed on it and the decorative items enhance the attraction of the room where the table is placed.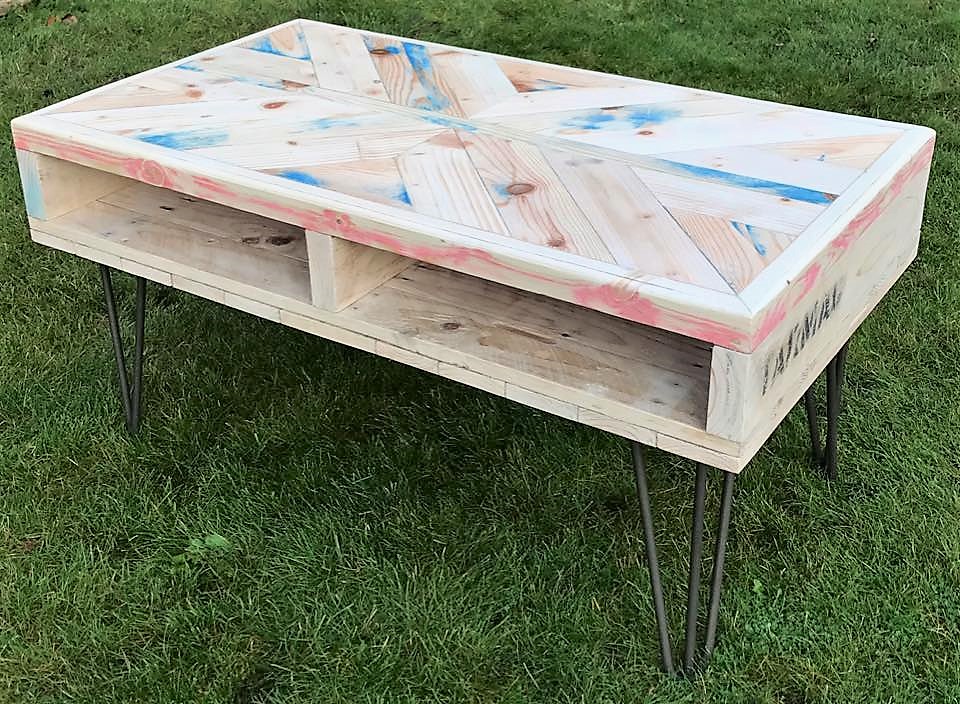 Created & Shared by: Thomas Broome