Beautiful Rustic Pallet Shelf / Key Rack Combo
There are many ideas which help in fulfilling purposes just like the sofa cum bed, the items that can be used for different needs are best to create because they not only save the money; but also the space in many cases such as the pallet shelf / key rack combo. The idea of creating the shelf and the key rack combo using the wooden pallets is great because the pallets are not costly and the combo can help in decorating the area as well as keeping the keys safe and on a fixed place.
If any person forgets often after placing the keys, then it is a good idea and it doesn't occupy space on the floor due to which it saves the space to place other things. People go for the walls to pin the shelves to get a space to place the decoration pieces, this reclaimed wood pallet shelf and key rack combo idea is unique as it contains hooks to hang keys.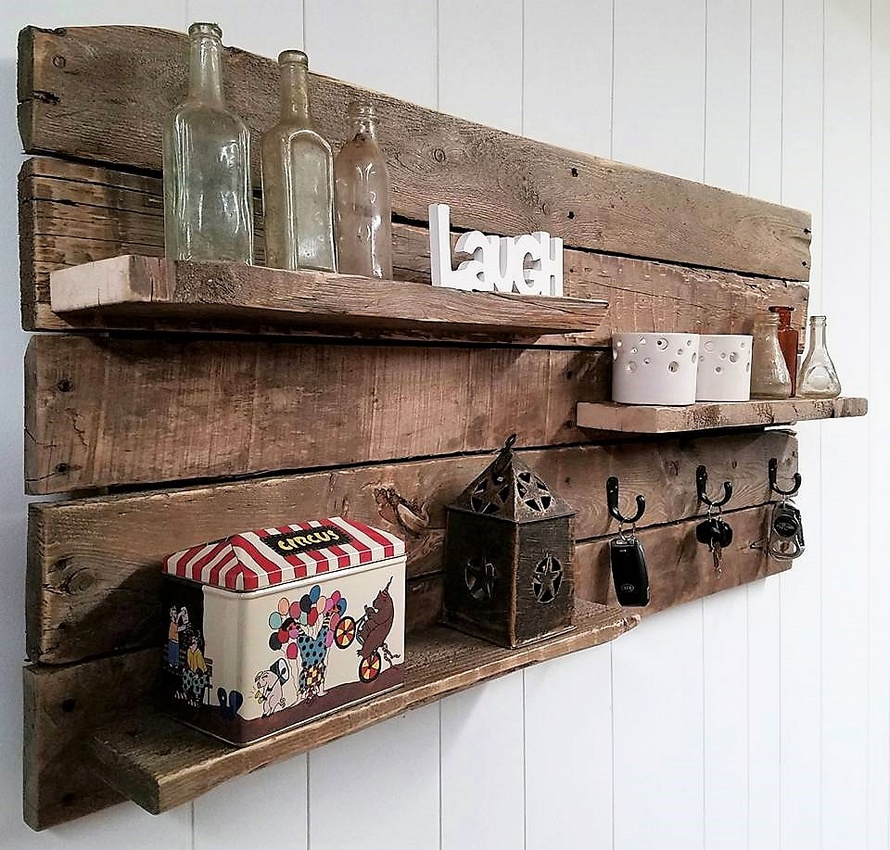 You can see there are 3 shelves and 3 hooks, every shelve contains enough space over it to place the decorative items and it is not necessary to hang the keys as other items like the coat or a muffler can also be hanged on the hooks.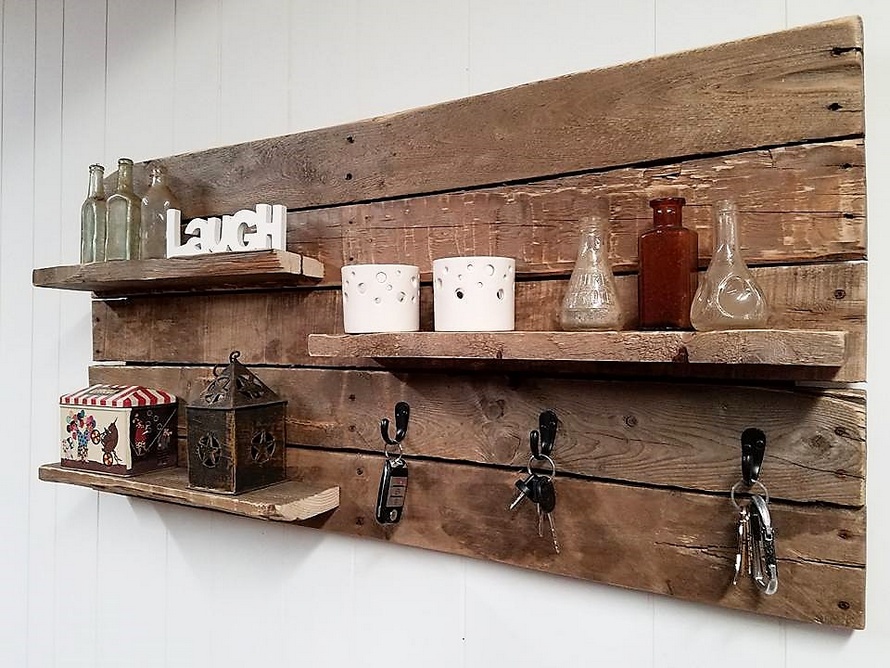 The repurposed wood pallet shelf and key rack combo can be seen with the different decorative items placed on it, placing same items on one shelf is also a good idea. This idea can be copied for the kitchen as well if there are many spice bottles and the space to place them is less.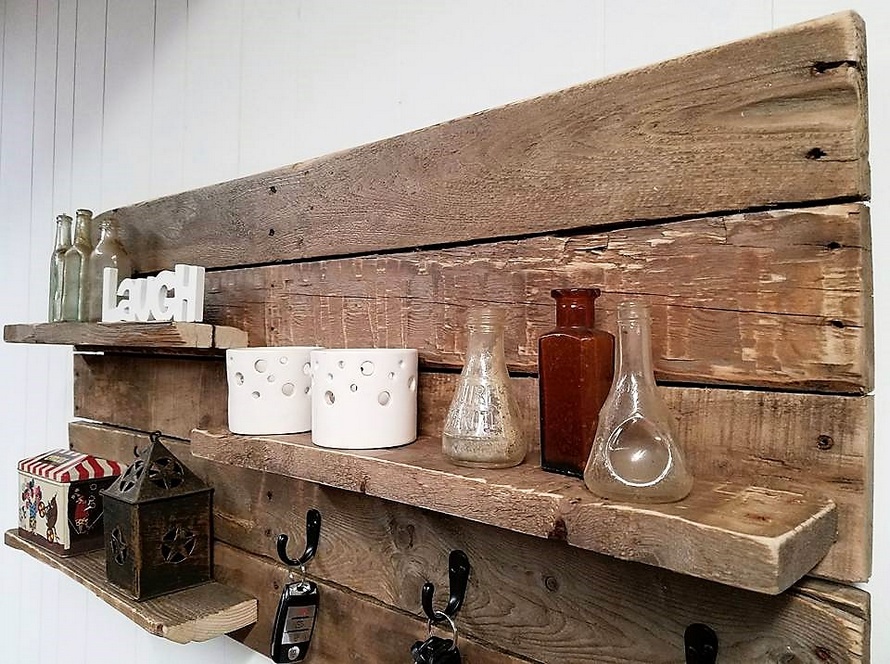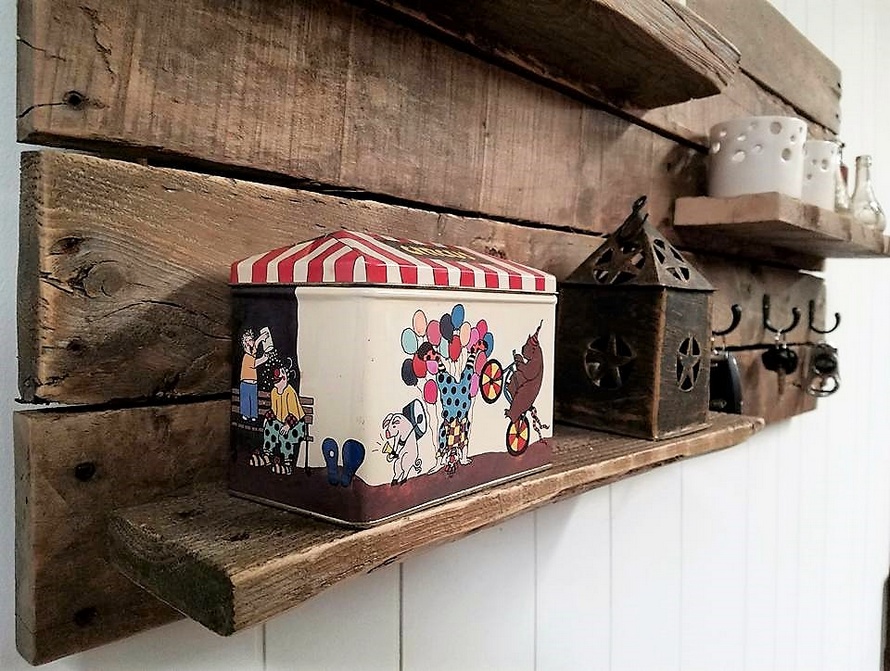 Keys are small and when there is a single key on a key chain, then it is difficult to find the lost key. So, this idea eliminates the need of finding the key every time a person wants to go out.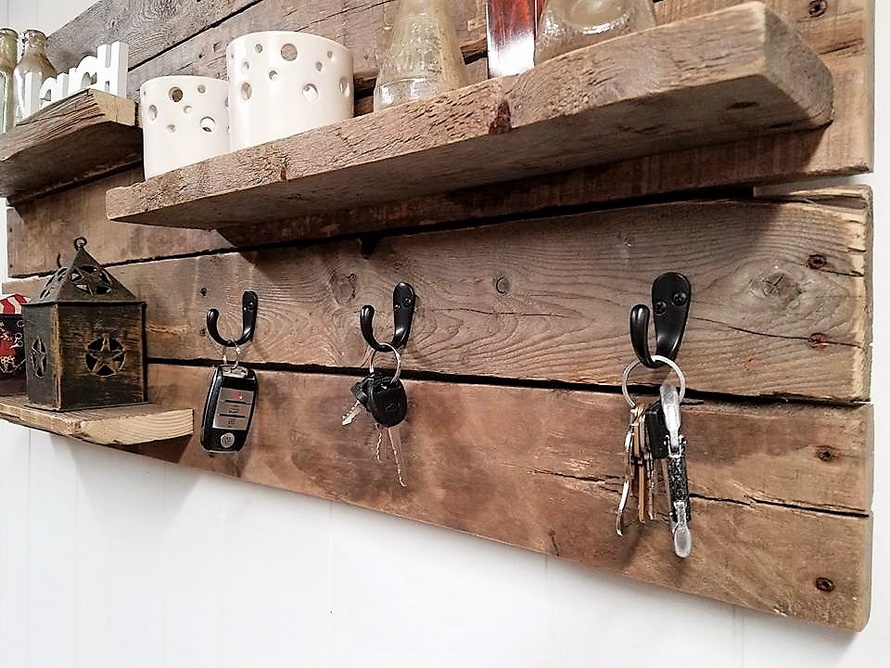 Here is the overall look of the upcycled wood pallet shelf and key rack combo, just attaching the pallets with each other can give something amazing to fulfill the key hanging requirement near the entrance as well as help in adorning the area near the door.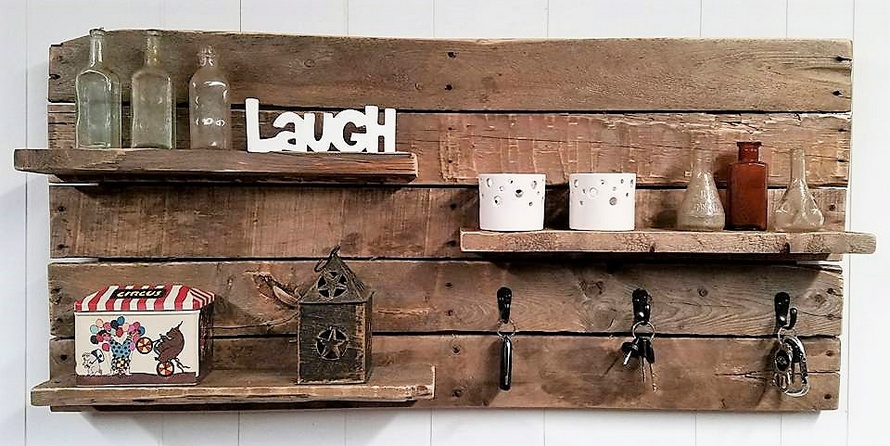 Created & Shared by: ReDiSign