Reclaimed Pallets Farmhouse Style Dining Set
People who own a farmhouse love to decorate it and place the furniture because they use it just for hosting the parties or for the celebration of the special events. Here is an outstanding idea of creating the farmhouse style dining set by reshaping the wooden pallets which individuals can make not just for the farmhouse, but for the garden in the home in which they permanently live. Reshaping the wood pallets can turn them into many useful things that help in saving money, so they are great to utilize for the creation of the furniture.

Let's see how it looks at the first sight, the combination of white and brown is making it perfect as a dining table. Glossy paint is used for painting the surface of the reclaimed wood pallet farmhouse style dining set, which is enhancing the finishing of the set.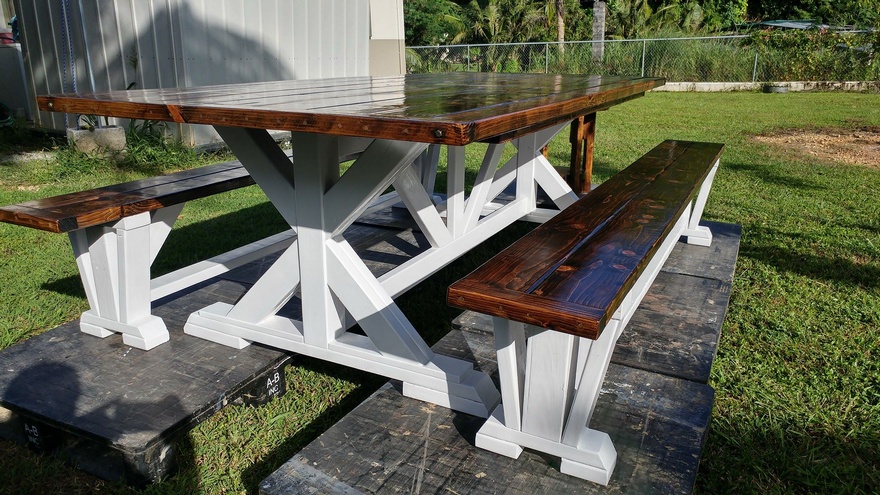 It is not a small-sized dining set; it offers the seating for almost 6 to 7 individuals where they can enjoy dinner. It is great to create and place the dining set in the lawn of the home for those who love to enjoy the beauty of nature while having dinner.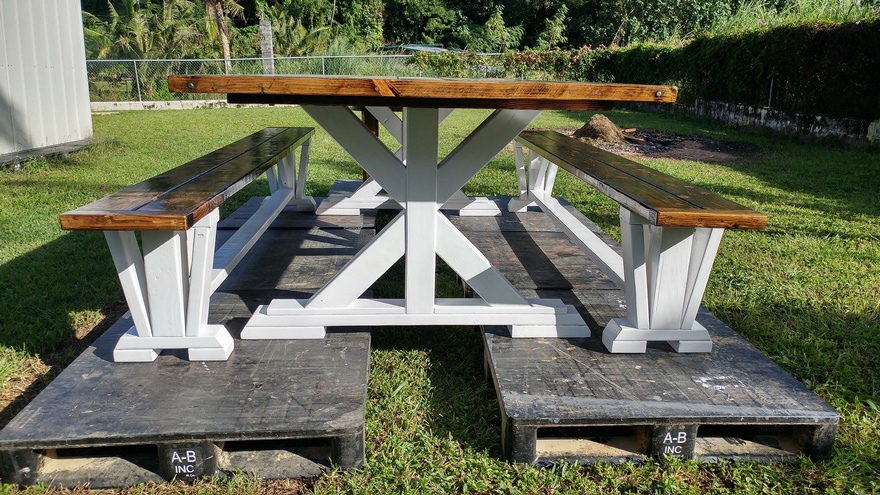 You can see that the wooden pallets are not used straight; they are used in a stylish manner to make the idea unique and attractive. Placing the wooden pallets may seem boring, so the unique style is used for creating the legs of the bench and the table of the repurposed wooden pallet dining set.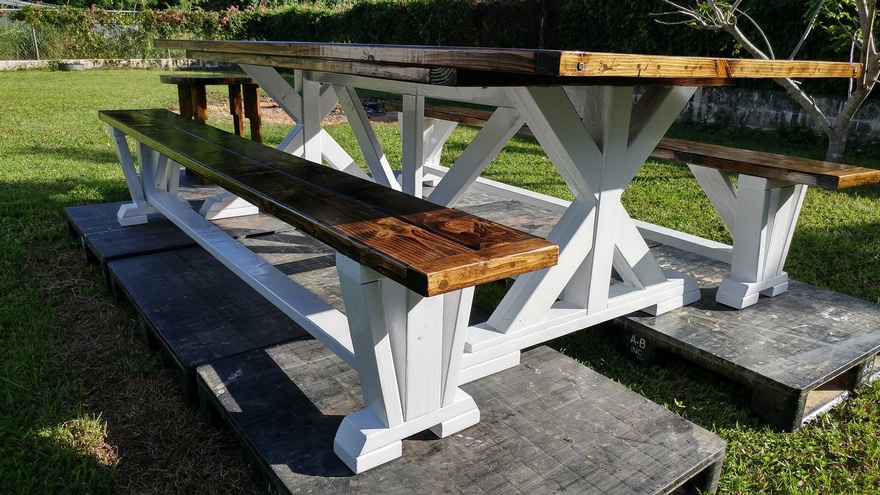 Not only the long benches are created for the farmhouse dining set, but there you can see a round chair on the side of the table. It is totally brown and looking great with the set, it can be used as a seat or a table for placing the drinks.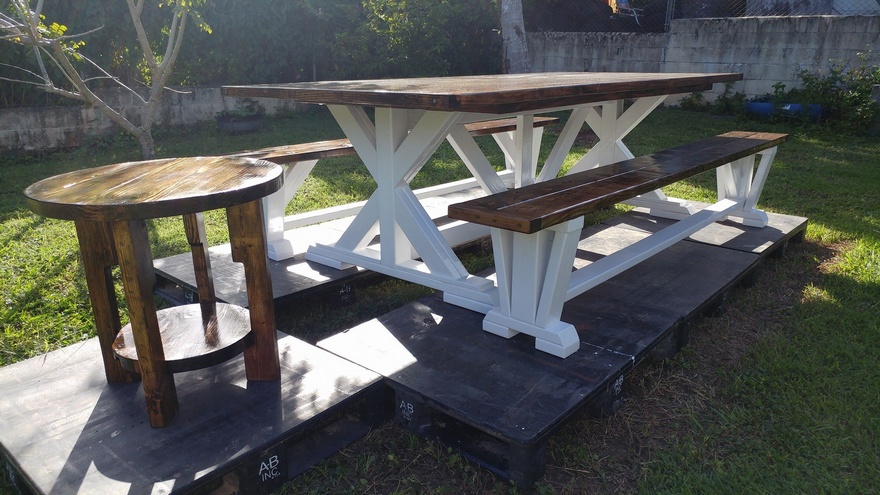 There is no need to pay a huge amount to get a huge table for the dining purpose which is needed to be placed in the farmhouse or in the garden of the home because the wood pallets can be reshaped into a farmhouse dining set that is amazing in looks and is great to save the money.

Created & Shared by: Guam's Pallet Gal & Guy