Recycled Pallets Crafted Birdhouse
When you can reshape the wooden pallet for your use, then why not to give the benefit to the pets as well? Here we have presented the idea of recycling the wood pallets for the animals use, it is not just easy to craft; but looks innovative when placed in the lawn of the home. The wooden pallets can be reshaped to craft the birdhouse for the birds that live with you in your home or it can be created for any bird that loves to stay in it. We would love to show you how it looks:
Let us begin by presenting you the first impression of the reclaimed wood pallet birdhouse which is crafted with a unique idea that the windows are heart shaped and the door is colored differently. You can see the chair, which is not just decoration; but for the birds to sit.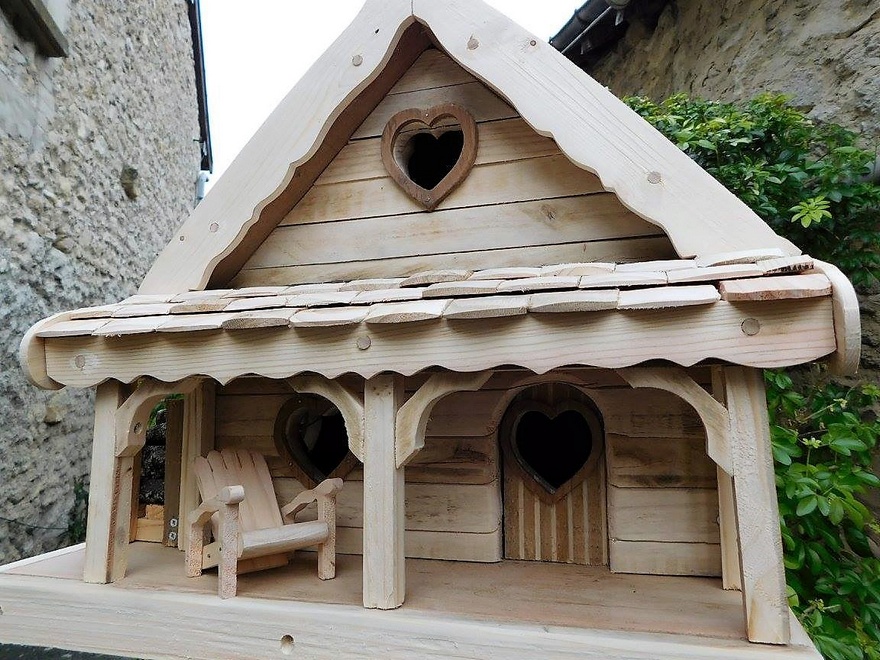 You can see how the birdhouse is crafted by paying attention to detail; the roof of the house is styled just like the common houses which are for human beings. Here is the side of the house also shown with the window as this house allows many ways for entering into it.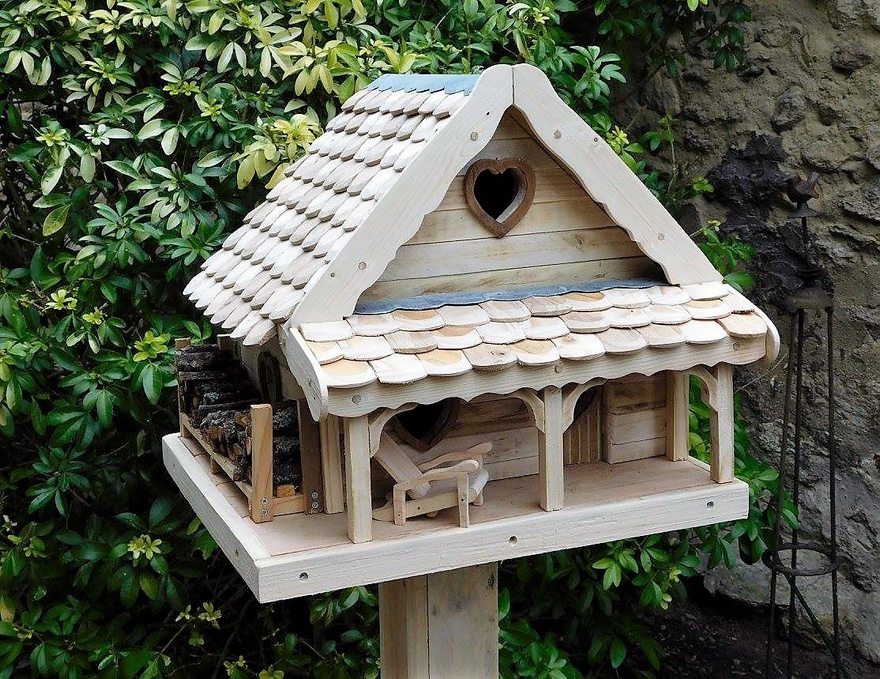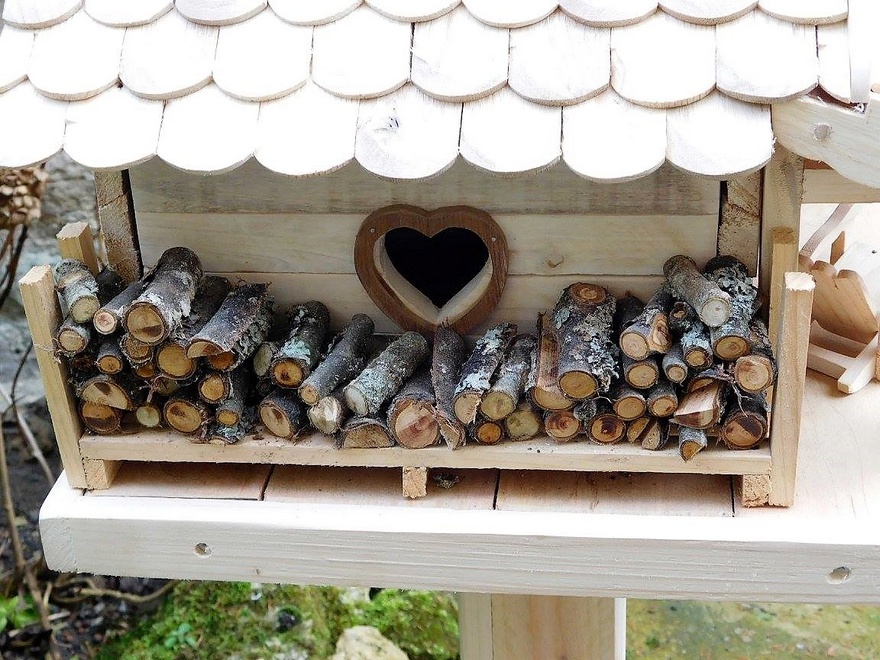 It is a perfect idea to craft the recycled wooden pallet birdhouse for the birds you have at home or if you are planning to take a few of them to your home because you love pets. The size of the birdhouse can be increased if the number of birds is more than 2.

People invest time and money for buying the birdhouse for the birds; but crafting a birdhouse at home shows the love for the birds and it also helps in the impressive setting as it impress the guests when they visit the lawn. So, invest some time on crafting a birdhouse at home for a unique house for your birds.

Created & Shared by: L'Home des Bois