Rustic Night Tables Out of Recycled Wood Pallets
Sometimes, it is not possible for the person to buy the tables with the bed because furniture is a part of the home; which is as expensive as the home. A person needs to spend a huge amount of money for the setting of the home when it comes to the furniture, but it is not the only solution of the decoration and setting need of the home as there are pallets which one can utilize to create the furniture for the home and save the hard earned money. If someone has bought the bed and there are no side tables with it, copy this rustic night tables out of recycled wood pallets.
The small sized tables are here, which you can see to copy and it will not take much time for the completion because they are created simply. The handles attached to them are golden in color.

Here you can see the opened drawers of the night tables, they are clean from inside and it is to show those who think that creating the table with the pallets will give a rough furniture piece. The pallets are neat and can be smoothed with a sander.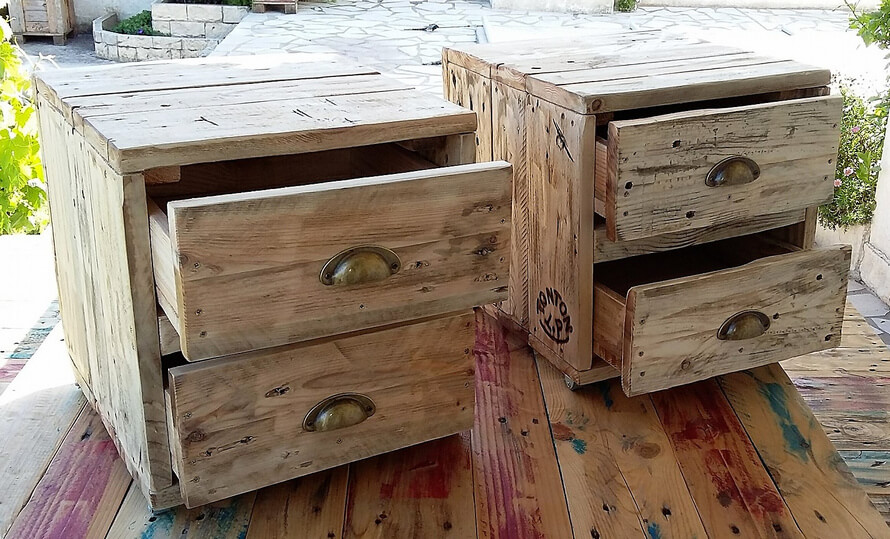 The reused wood pallets can be painted with any color according to the color of the bed, the ones shown here are without the paint and they are not giving a bad look, so they can be used as they are. The idea can also be copied by increasing the size.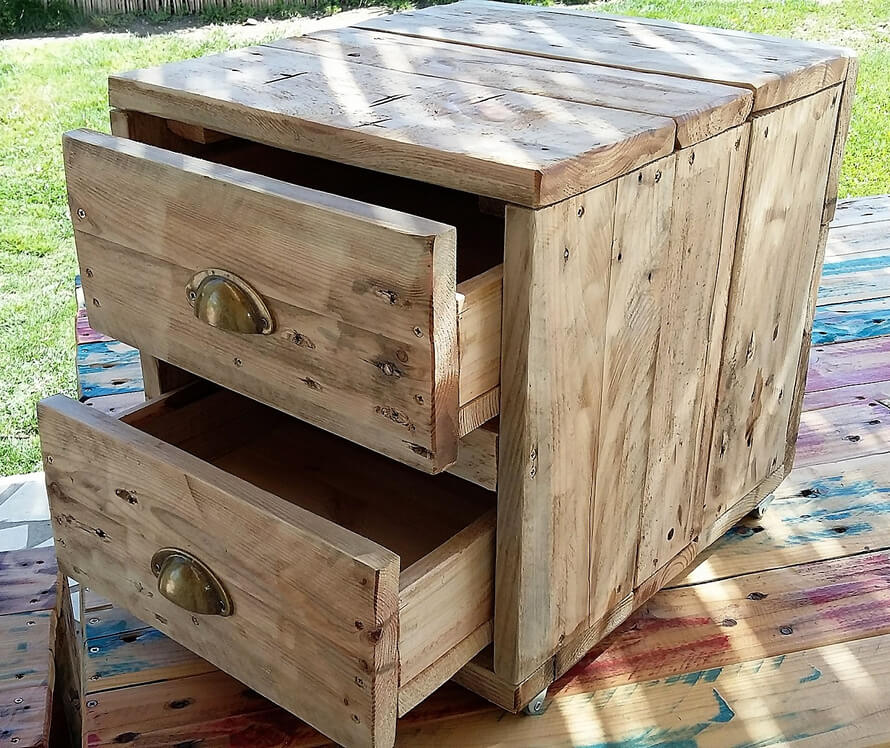 Here is the view of the tables from the side, pallets need to be cut in a specific size for joining them to copy this idea. They can be created for placing the products of daily use, this idea is not hectic to copy.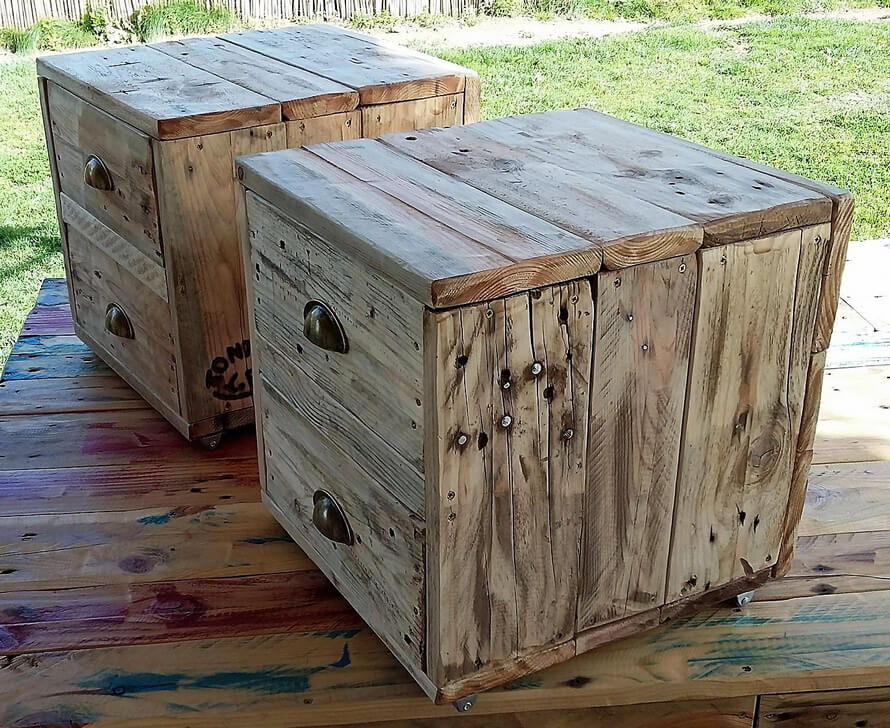 The pallets are not hard to cut and they are easily available as well, so there is no need to worry if someone  can't manage money to buy the night tables because they can be created at home. Reshaping the repurposed wood pallets can give the unique and awesome furniture items that everyone will praise and get inspired to copy for their home.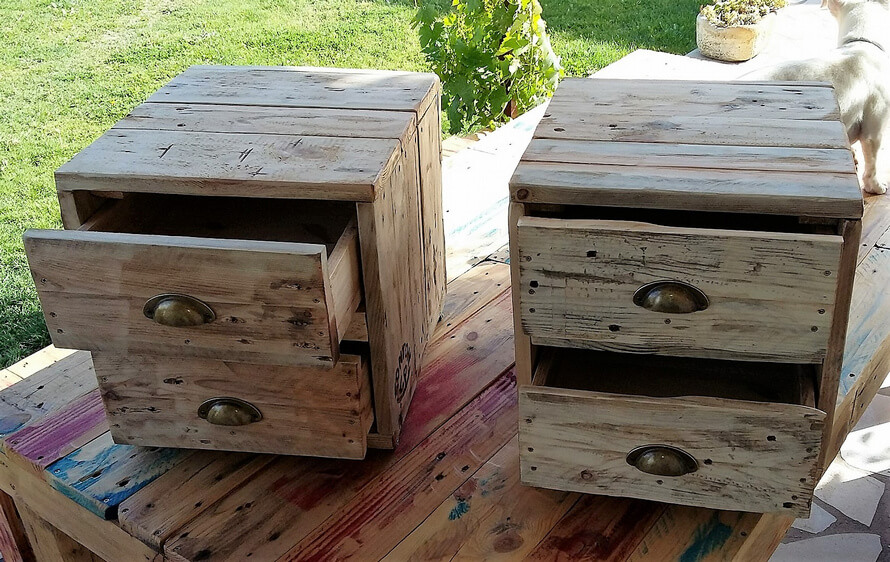 Created & Shared by: Pascal Novi