Smart Creations with Reused Wooden Pallets
Having a plan to give your house a unique and trendy look this time? We are here to facilitate you in this regard by providing smart creations ideas with reused wooden pallets. These rough or raw wood pallets recycled into useful crafts not only give your house enough storage space but provide your senses much pleasure and relaxation through its alluring sight and functional value. Each craft carries its own value and worth as it fulfills your requirements regarding storage and space saving necessities. Re-transformed wooden pallets crafts well furnish your house. The rustic color and reliable texture of these items increase their worth. By adding little effort and spending some time you can turn these raw pallets into something useful and functional.
An exceptional project ready to provide you a trendy and unique sitting arrangement. This elegant wooden pallet couch helps you out in beautiful interior designing. Along with providing enough seating, it also provides serving arrangement in the form of attached table. This undressed and rough wood is looking alluring even when its not given a complete look.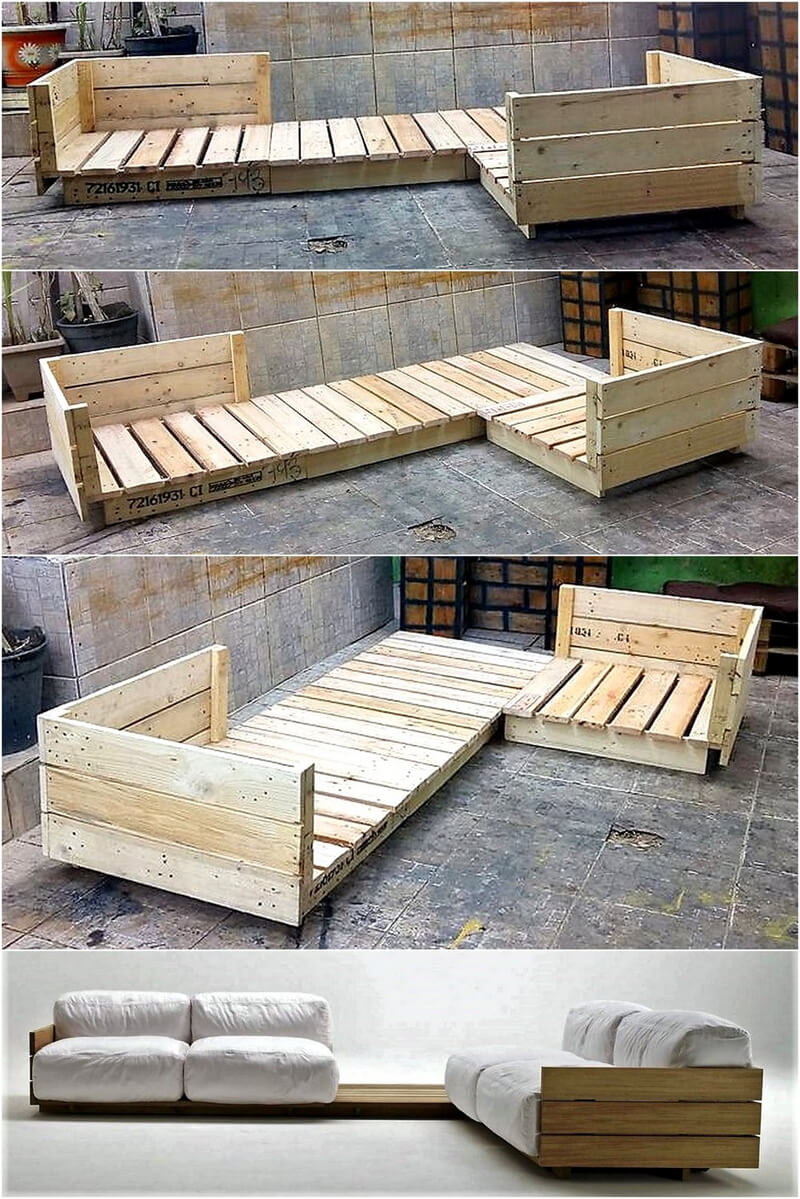 Another great idea to be used for fascinating interior or outdoor decor. Now a days recycled wooden pallets are purposefully used to enhance the beauty of work place or house. A perfect way to create a natural and organic environment around you is to recycle wood pallets into wooden wall art.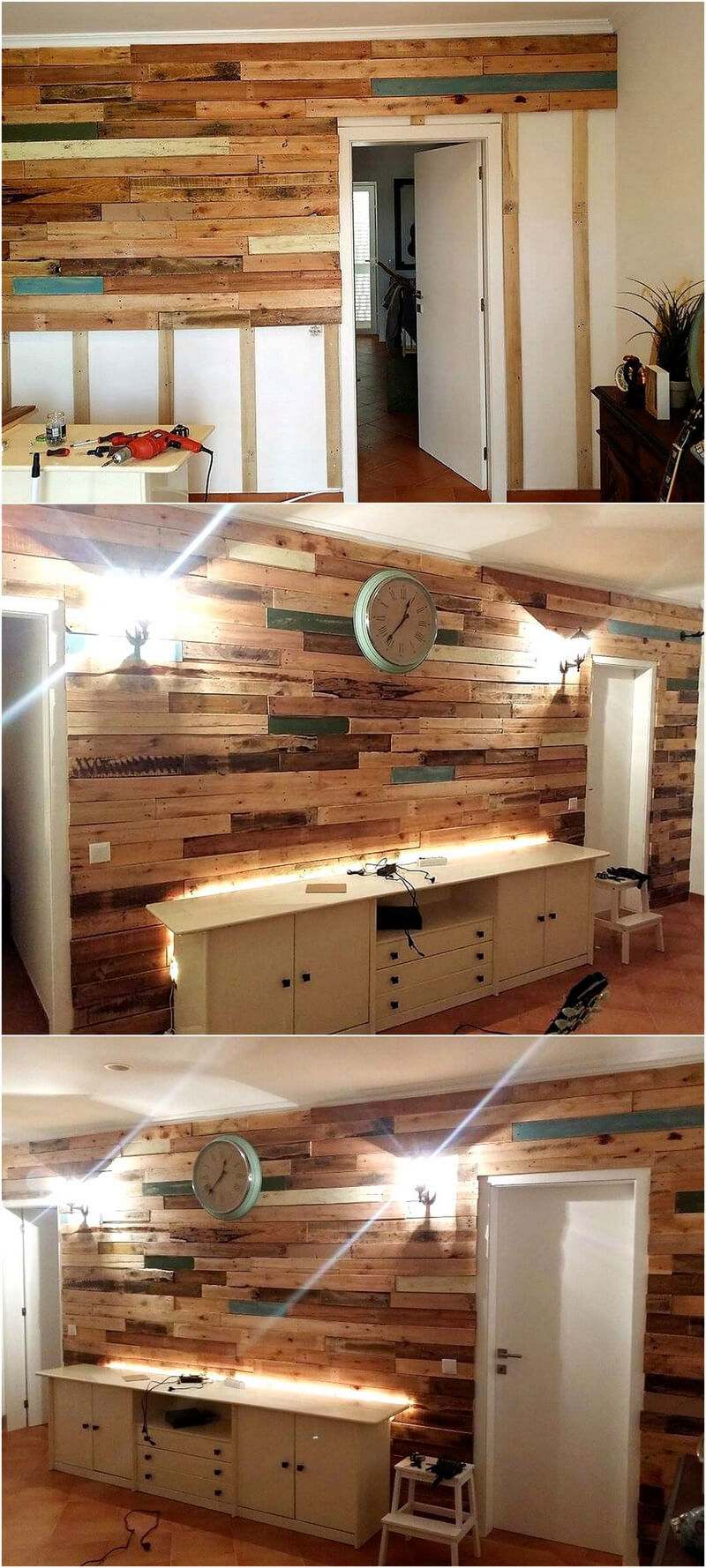 Look forward to give your house a delicate and nice entrance by recycled wooden pallets. This entrance table providing ample space to accommodate different items decorate your home's entryway through its simple and plain beauty. You can place decoration pieces or picture frames that will enhance its captivating power.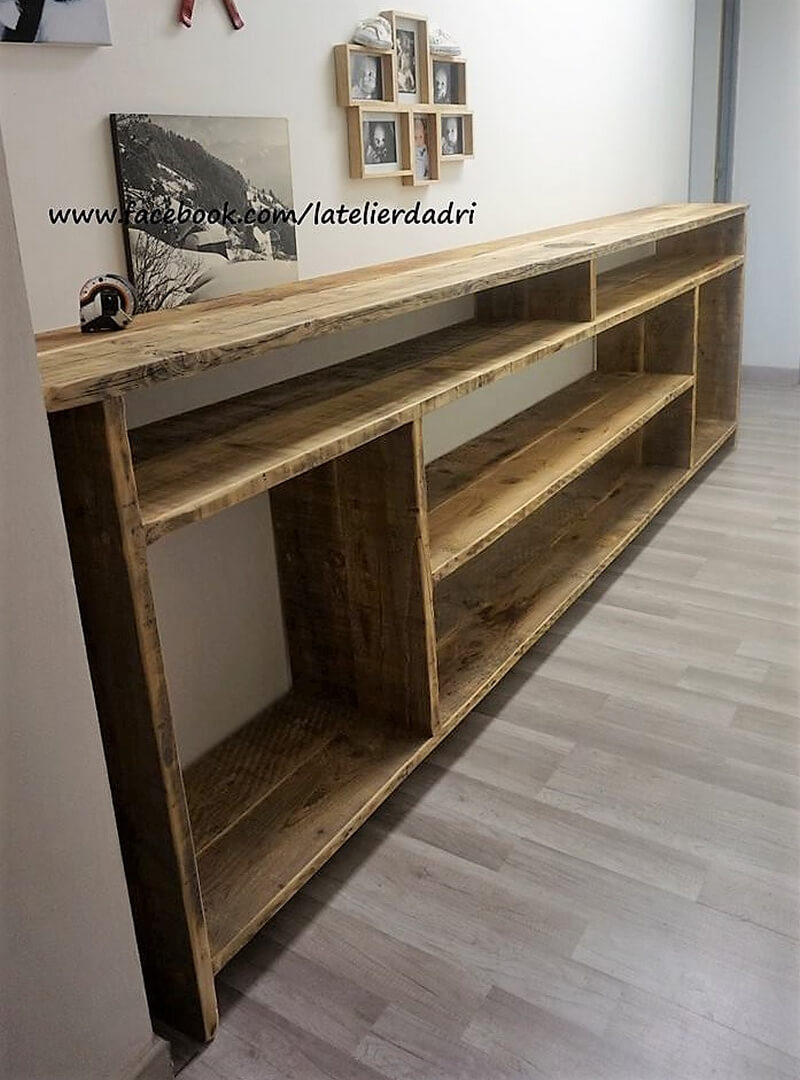 Re-purposed wooden pallets bunk bed is another functional and synthetic plan to decorate your kids room. It also serves as solution to the problem regarding your limited space. The drawers can be utilized to place bed sheets or other related items. This stylish and modern craft is very synthetic hence a perfect furniture for your kids room.
A plain and simple craft using refurbished wooden pallets is ready to serve for sitting and serving purposes along with providing captivating and delicate sight for your outdoor setting of the house. This outdoor furniture set provides soothing and relaxing environment to the tired and exhausted mind through its simple and refreshing beauty. Its addition to your house will add up more alluring sight to the overall view of your house.
A very unique and brilliant formation of the daily used furniture through re transformed wooden pallets has been presented here. This unrefined wood pallet table has been manufactured by joining together the stacks of raw wood pallets. Its addition to your house setting will give an up to date look to your space.
This re-purposed wooden pallet bar occupy very little space. It is a perfect and useful bar to place beverages. This wooden pallet bar gives exceptional looks through its plain beauty and texture.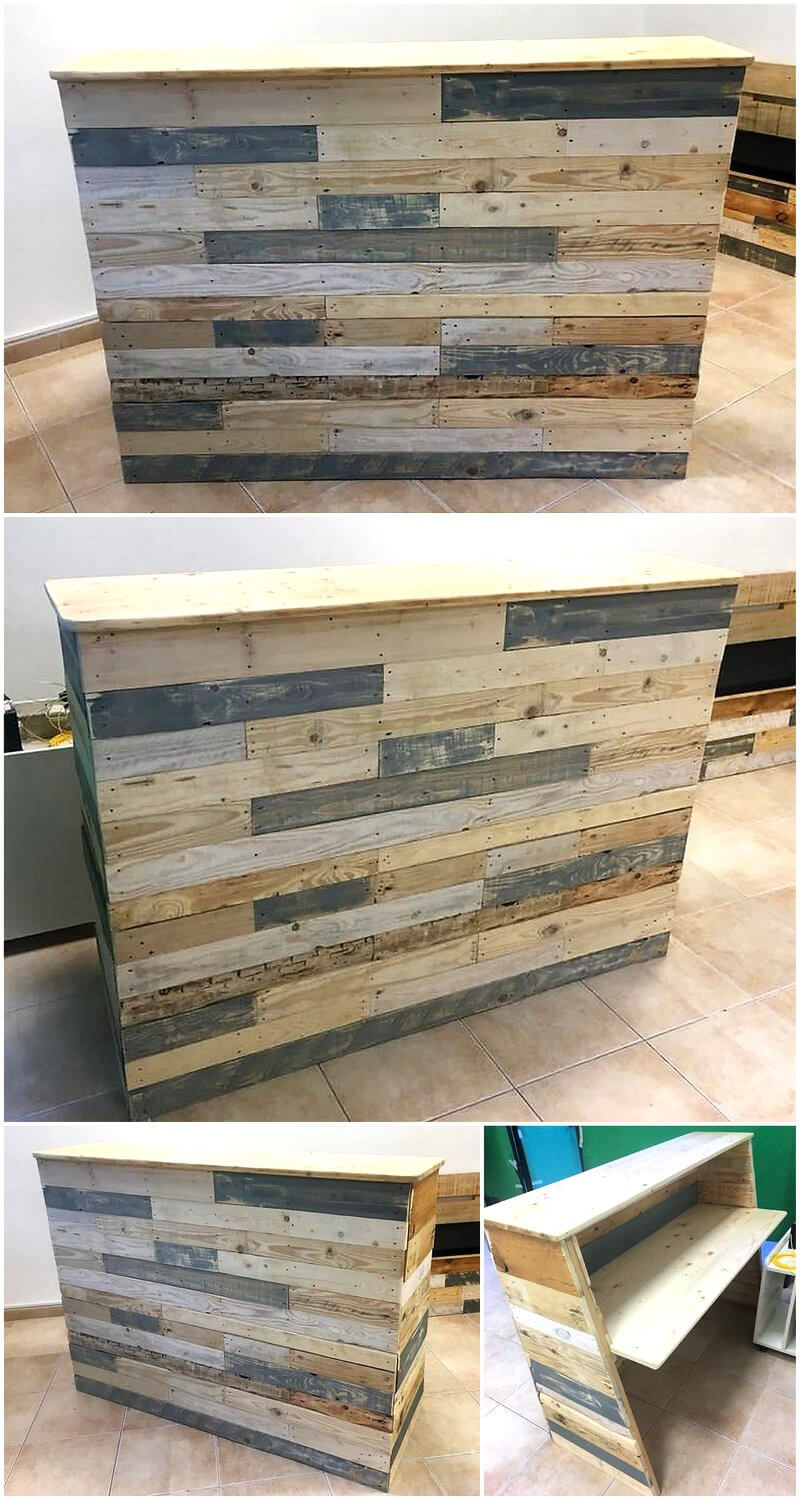 Wooden pallet couch is a very inexpensive, pretty and inviting furniture to be added to your home decor. This slim and smart hand made craft is  a detachable furniture that can be set according to your need and space. A very convenient and easy source of seating purpose for your lounge or lobby. Spend your time and effort in such creative and interesting activities.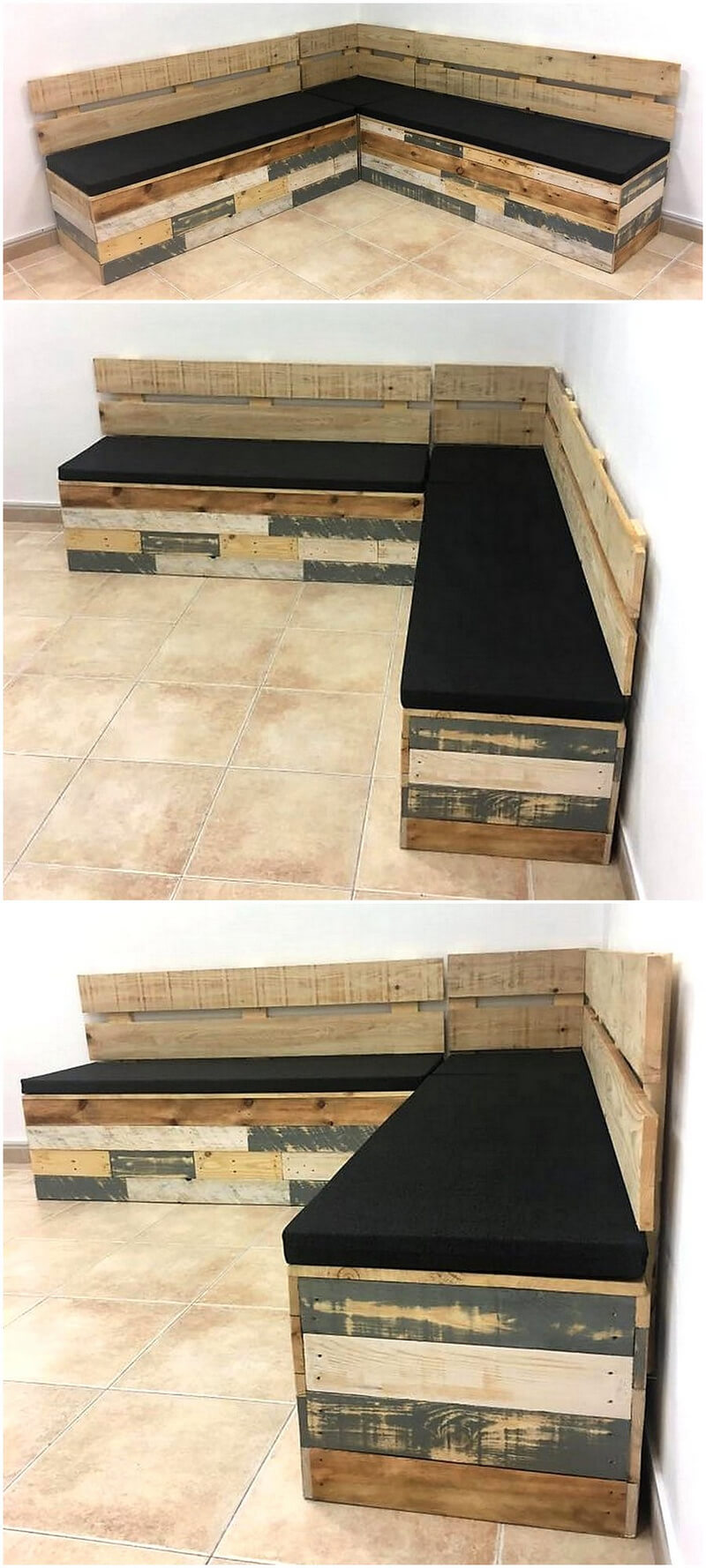 This exceptional craft work made by recycling raw wooden pallets will increase add flavor to your home decor. A very delicate and simple dining table has been prepared to garnish your dining room. Its size is ideal to be placed in your dining area. The wooden table will give a traditional and natural theme to your meal so, choose this project and get started for this great project.

Facing a lot of storage problems in your room? Retransformed wooden pallets bed with a lot of drawers gives you the solution to this problem. These drawers can accommodate plenty of items in them. It is a multipurpose furniture that not only solves your storage or space saving purpose but decorate your room as well through its plain and simple beauty.