VW Campervan Pallet Wood Garden Set
Give your garden a VW Campervan theme with this classic craft. Shaping these retired wood pallets to your favorite wagon speaks louder of your interests. The artistic skills are of great class and expertise. Its not an easy task to accomplish with taking all the measurements of the front of this wagon and then giving it the appropriate design with logo and wood pallet made headlights and indicators. We are amazed with this design. Its nice to call it a furniture. One square table is complemented with two benches that complete the design of this classic Campervan wagon. A well detailed attention has been paid in all the departments of the craft from design, size and color. It has been painted like this to give it a original look of this van.
This re-transformed wood pallet VW Campervan furniture set is on the wheels now. So perfectly crafted to give it a accurate desired look but its worth your time and effort. This serves your decor needs at large with its classic and unique style.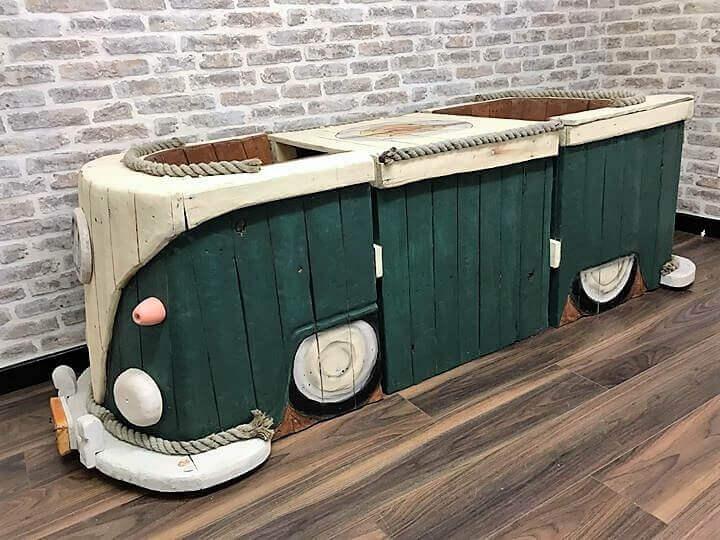 We have used one chair to give it a design of the front end of this wood pallet VW Campervan by accommodating logo, headlights, indicators and bumper with number plate in the center. We will talk about the rest of the pieces below.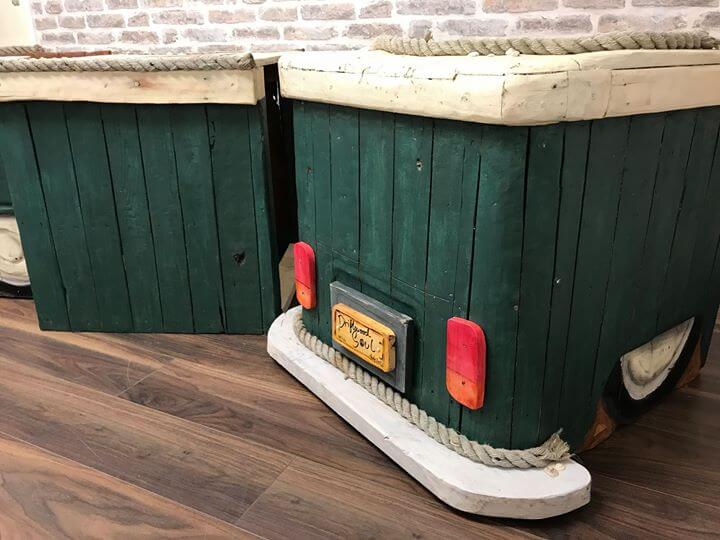 Now displace the three pieces on a little distance to explore that it is a classic furniture set with one square table and two cozy comfortable chairs to serve your desirous meals and coffee.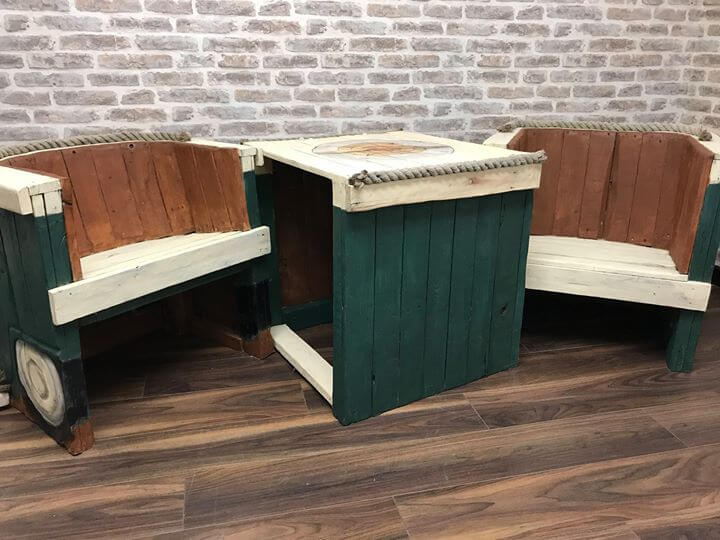 The idea is to join this recycled wood pallet furniture to use as a decor purpose since it gives VW Campervan look and place apart at a distance to make it a utility item with two chairs and a table serving its very purpose.

Not only the side, front and back few is amazing but the top of the table is so fine with beautiful art making it a double edge sword for the onlookers. This unique idea is class of its own kind. A work well crafted !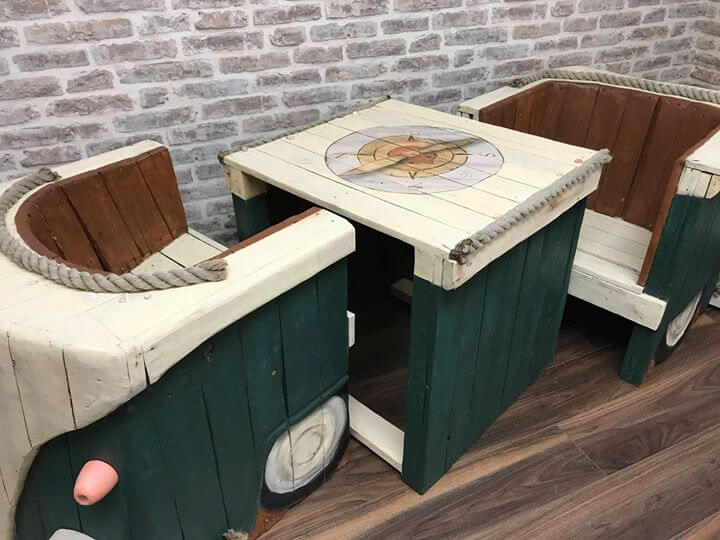 The design of the table is simple with hollow underneath place and the big seated chairs are looking conventional while looking at it from a different angle. Such is a versatility offered with this exquisite craft. Lets plan to implement this idea and give our leisure time some activity to craft this amazing wood work.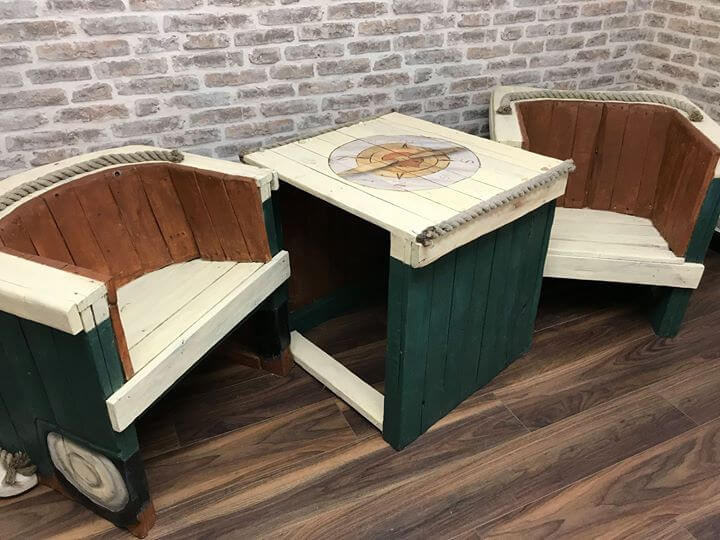 Created & Shared by: Craig Crosby