Some Pallet Ideas You Can Try To Make at Home
Here are few more wood pallet recycling ideas for you to craft at your home. The good thing about this wood pallet crafting is that we always come up with something that is a domestic utility that you can use most often in your household. The other point to be appreciated is that this all is very inexpensive and economical. We craft bed, couch, dog bed, poter stands and much more to address the need of our readers. The designs and style is mostly simple and plan keeping in mind the ease for Do It Yourself purpose. Just keep scrolling down to explore what we have come up with this time.
This reclaimed wood pallet single bed idea is implemented here with detailed attention and skillful craft. Though few of the pallets are not fine but its fine since it all gets hidden once mattress has been placed. This space gives your more privacy and comfort with its compact and cozy design.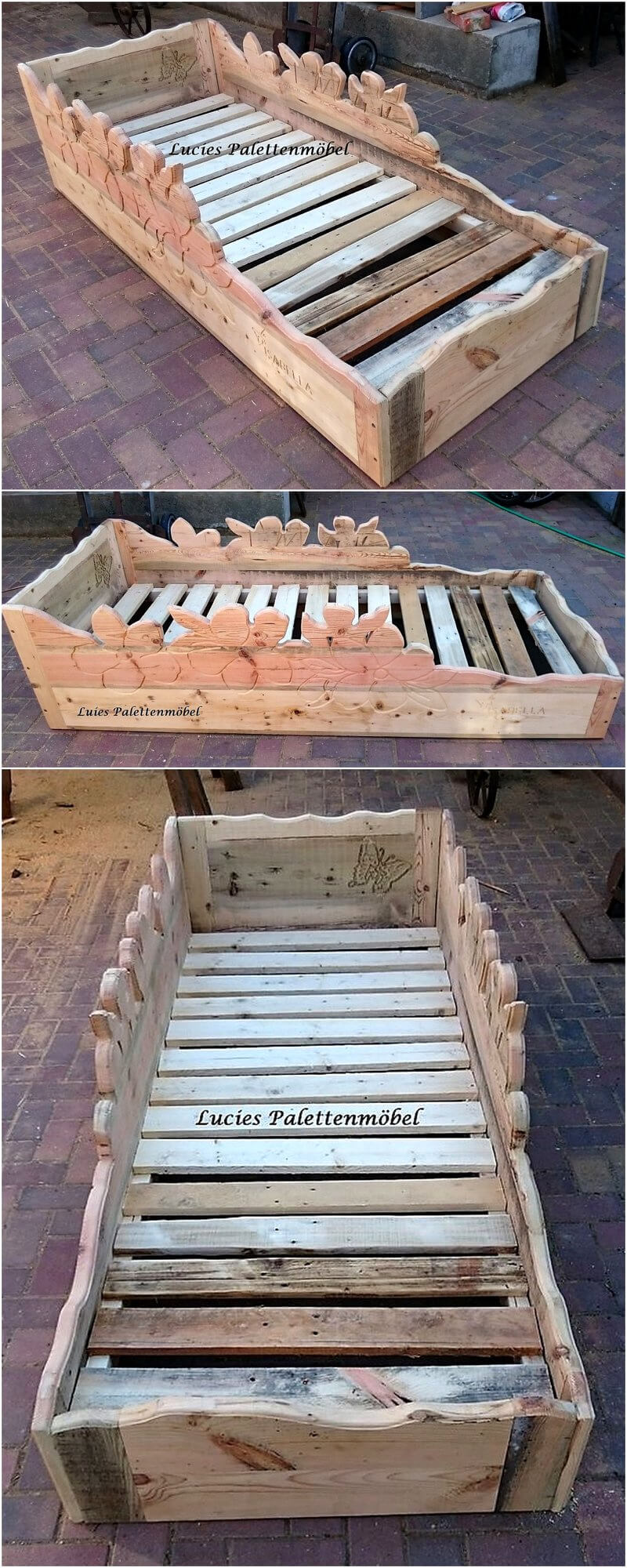 Now is the time to craft a multipurpose TV stand that not only accommodates your screen but also allows place for your decor pieces with few shelves along with a place to hand your wall clock.  The cabinets and the drawers make it more purposeful to meet most of your household requirements.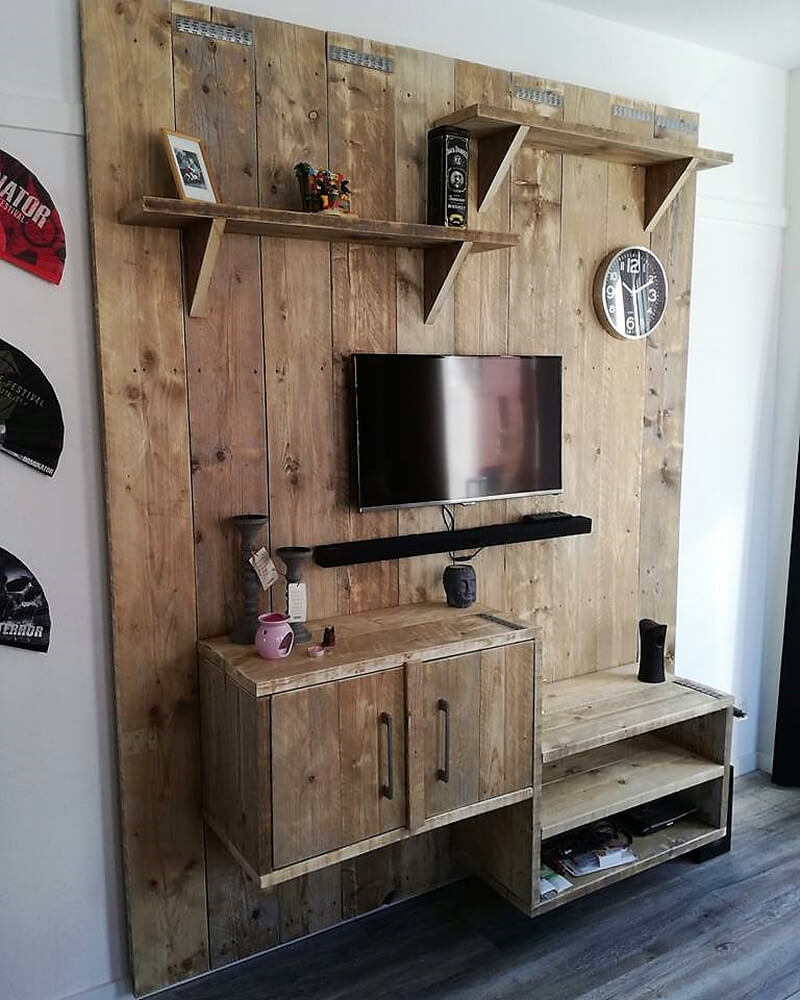 Kids are so important for all of us and we are always in search of things to present them as a gift. The reclaimed wood pallet kids bed offers you a very economical options for this purpose with its compact and cozy style and a rail underneath giving more space to have fun.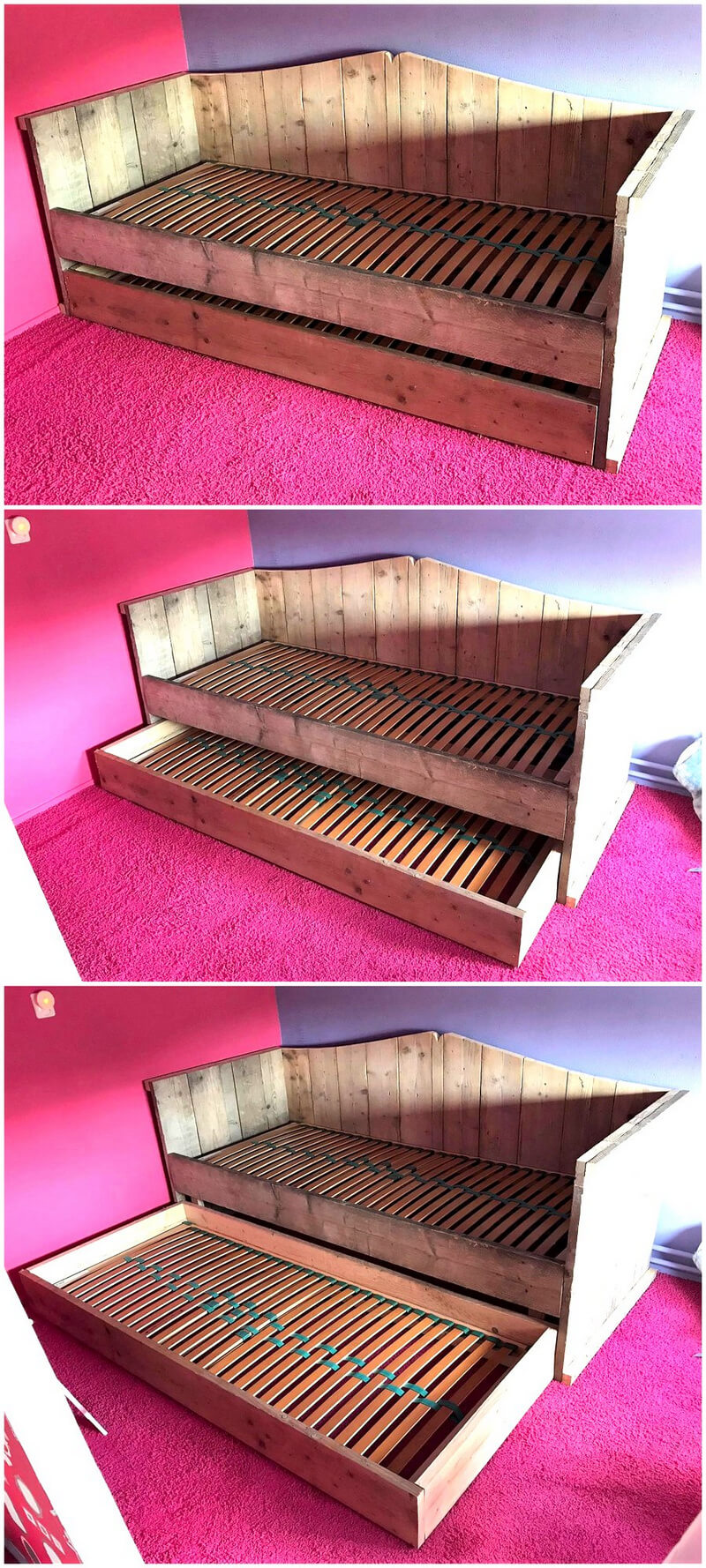 This recycled wood pallet gardening table provides you ease while you are at work with your plants in your garden. It is also a good addition to your existing outdoor furniture. It is very simple to craft at your own workshop.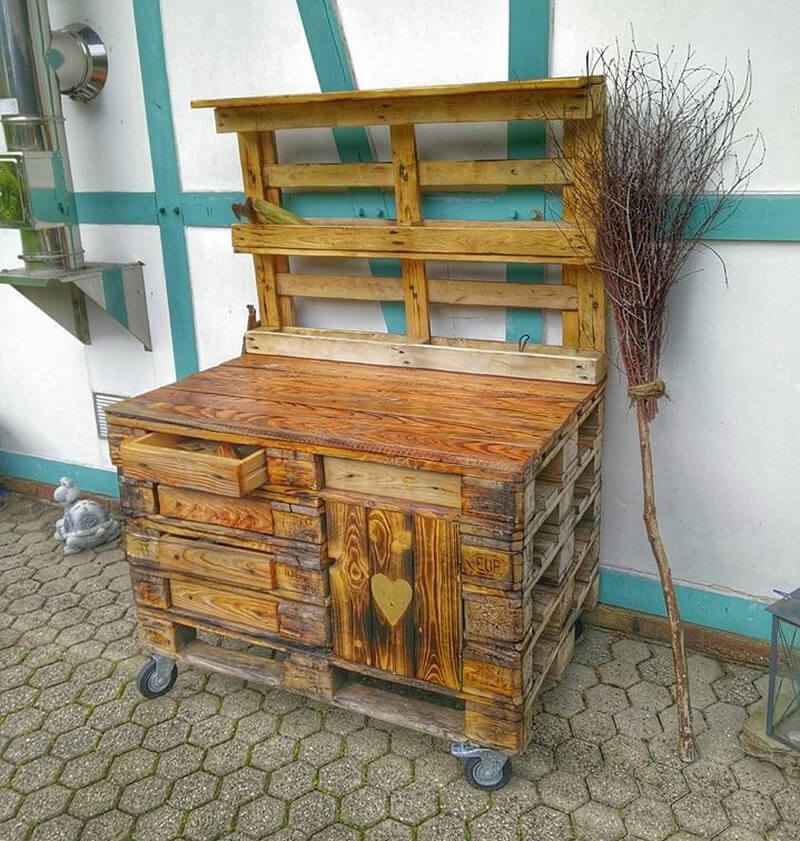 The famous saying "First impression is the last impression" holds true for your house as well. This long and conventional rehashed wood pallet hallway tree offers you to give a warm welcome to the visitors in your own manner. You can place different decor pieces to sharpen the effect of this classic craft.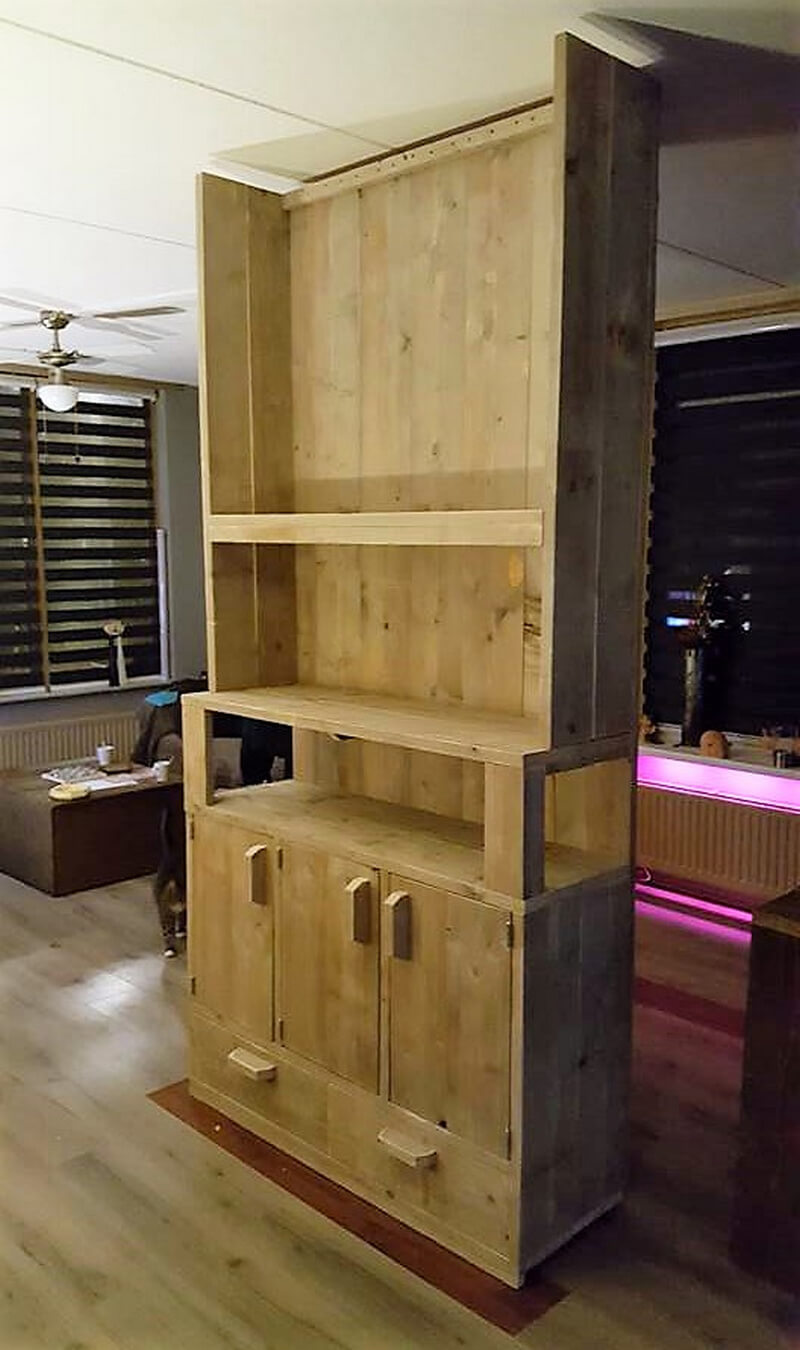 This re-purposed wood pallet chicken coop provides a safe place to your hens to stay and lay eggs. Hens don't have aesthetic sense to know that how beautiful their house is but we are smart enough to know that it will work as a decor piece for our garden as well.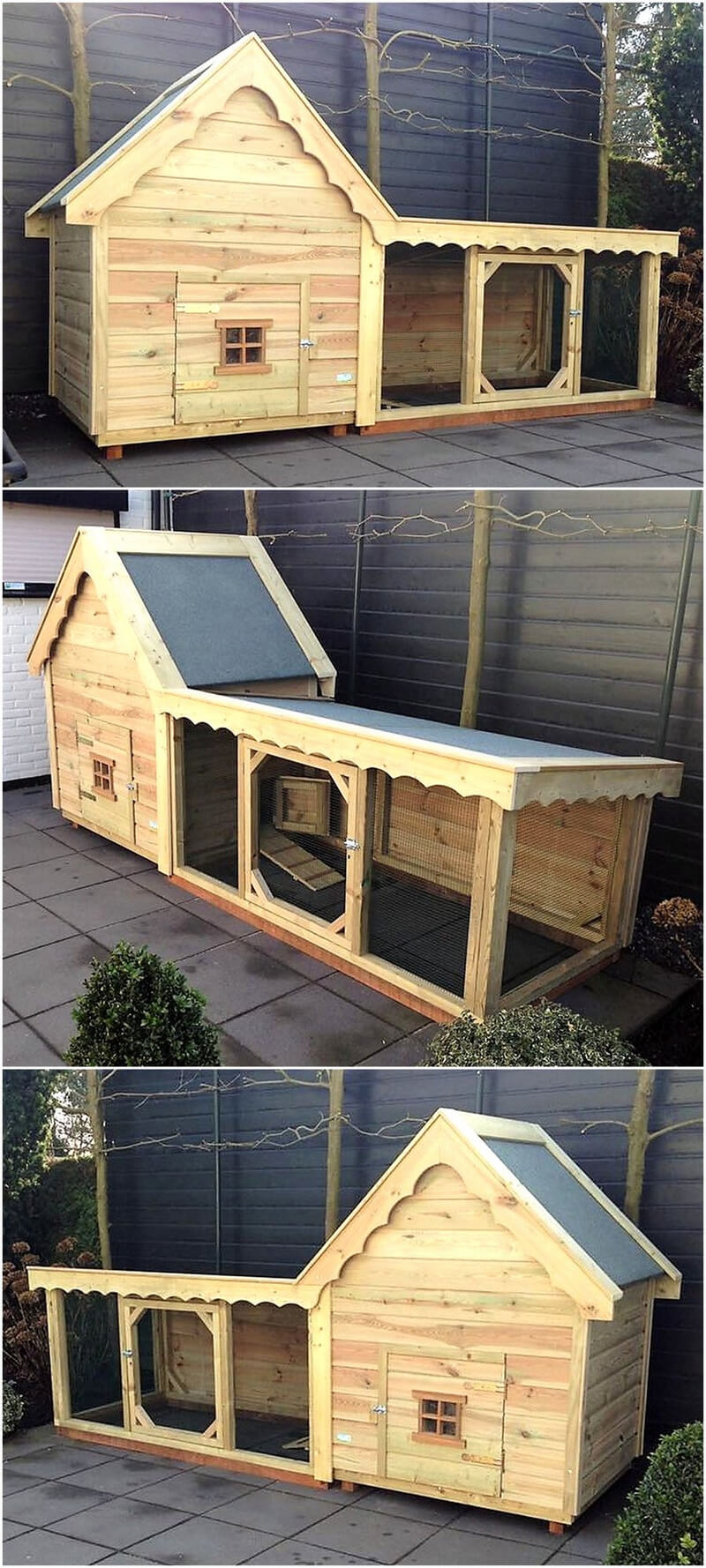 Everything in the washroom feel slippery and wet and it will give a lot of comfort to feel that we have this recycled wood pallet bath tub stand. Wood pallets could be utilized in so many manners to craft a different thing every-time you attempt to work in your workshop.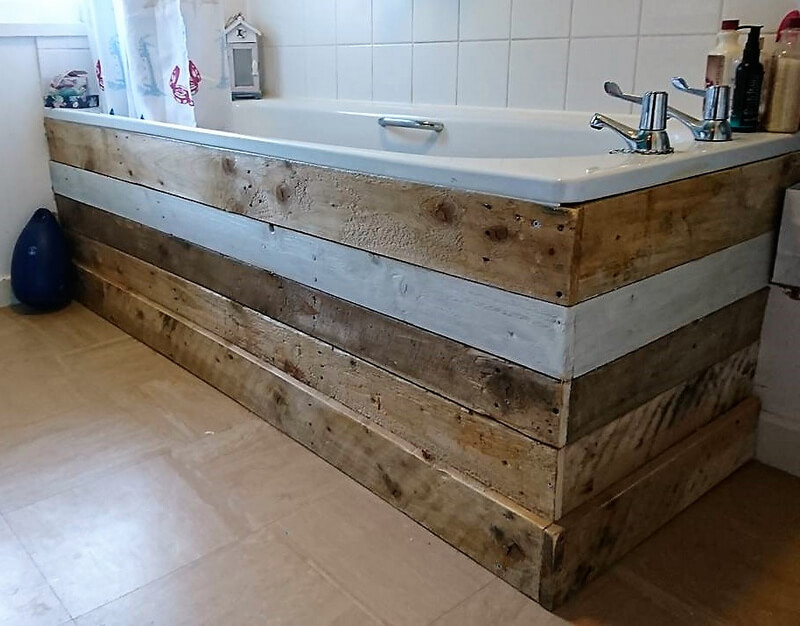 The beautiful thing about crafting these economical furniture items by simply using retired wood pallets is that your are at complete freedom to customize the size in its length, height and pattern. This is a compact wood pallet bar that hosts a small party at your home.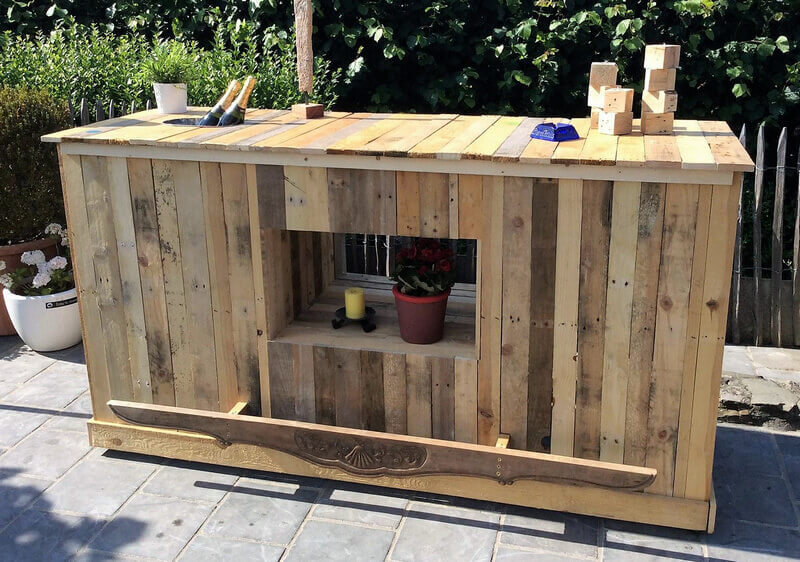 You are the trend setter. We don't have to follow a given pattern to work on by taking its measurement or copying from a picture. Its up to us to keep uniformity in style or give it a random look. If the wood pallets are of different size then rehash this wood pallet bar in its own design.

This recycled wood pallet patio bar is such a romantic idea to host a couple with its smart and compact size and adorable design. We all strive to hunt for places that attracts your loved one and why not craft it at your own workshop.