Different Ideas for Wooden Pallet TV Stands
It is not always necessary to arrange something to attach the TV to the wall because there are many ideas of creating wood pallet TV stand that looks nice when placed in the TV launch. The main benefit of creating a wood pallet TV stand is that it allows the space of storage if the drawers are added to it and it also offers the place to fit the items linked to the TV like the DVD player. Here are some amazing ideas to make the wooden pallet TV stand and a person can copy the idea which he/she thinks will suit the surrounding furniture.
Let us show you the reclaimed wood pallet TV stand on the wheels which is a unique idea and it allows carrying the table anywhere a person wants. It also makes it easy to clean the area below the table by transferring it to any other place, so it is an outstanding idea.

Now here is a wooden pallet TV stand which is painted white and it is looking as nice as manufactured by a professional. The TV stand is suiting the color of the wall and the things placed near it, it is simple in looks and contains space for the TV related products.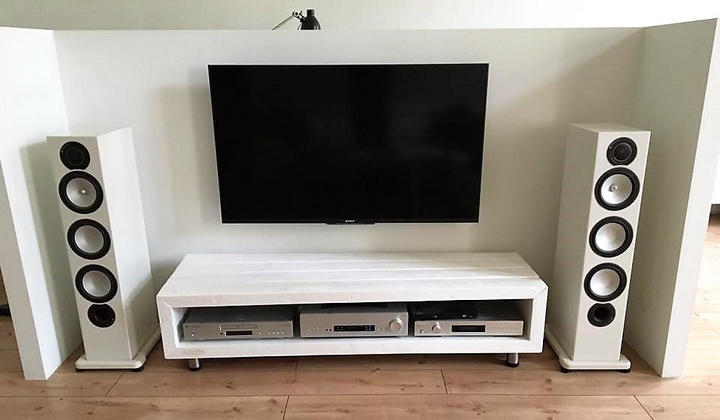 Here is a good idea for the people who want sober decoration of the TV launch; the pallets are used as they were as they look nice in their actual color that is sober. The repurposed wood pallet TV stand is rectangle in size with the hollow space to place the items.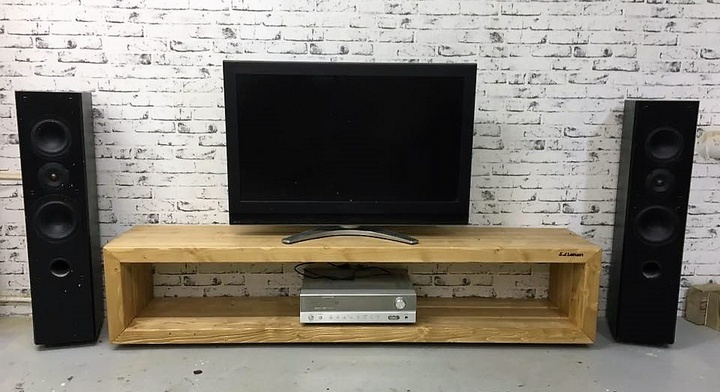 This one is an idea of creating a huge TV stand made up of wooden pallets; there are multiple drawers in it to store the items such as remote of the TV. There is just one hollow space for the DVD player and a person can add more hollow spaces if there are more products to place.

This idea of creating the upcycled wood pallet TV stand contains shelves; it is looking amazing with the pallets painted with the glossy finish. It doesn't occupy much space and there is no restriction on painting the pallets with just this color.

Another idea for creating a TV stand on wheels, it is painted brown and it is not looking weird as if created by an unprofessional. The pallets are smooth and there is no need to get the professionally created TV stand when a person can make it at home.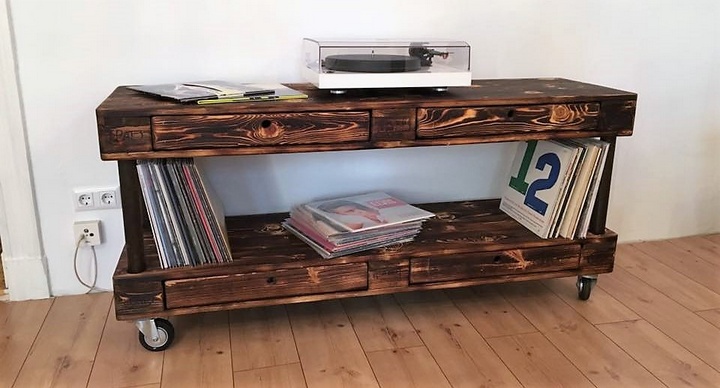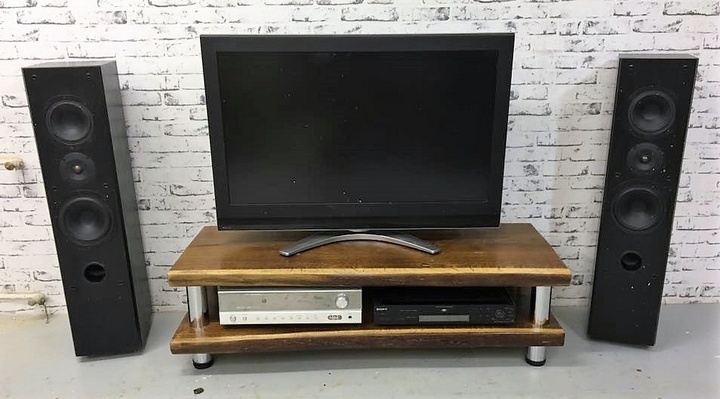 Created & Shared by:  S.L.-Loftart