Rustic Look Pallets Kitchen Island
There is a need of a huge amount of money when a person decides to renovate or change the overall look of the kitchen because the cabinets and everything requires to be changed. This time when you plan to change the look of your kitchen, try using the recycled wooden pallets stored in your backyard or by buying them because they are not costly and they look amazing. Here you can see an outstanding idea of the rustic look kitchen island for which other than the tools that are required to smooth the edges and attach the pallets with each other, just paint is needed.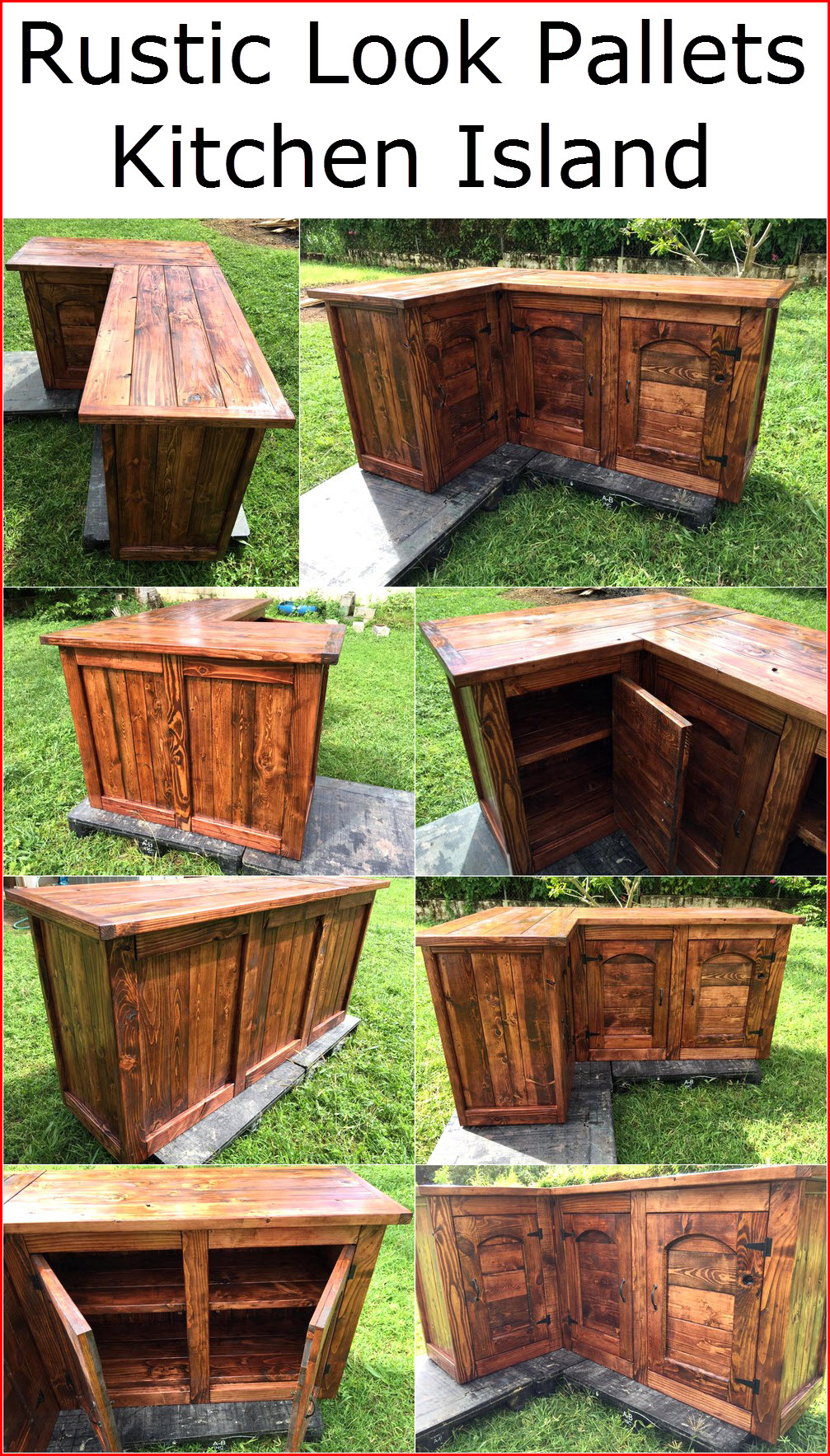 Here is presented the final look of the island kitchen made up of repurposed wood pallets, you can see how amazing it looks and it can add grace to your kitchen. There is nothing in it which is not better than the ready-made cabinets available in the market.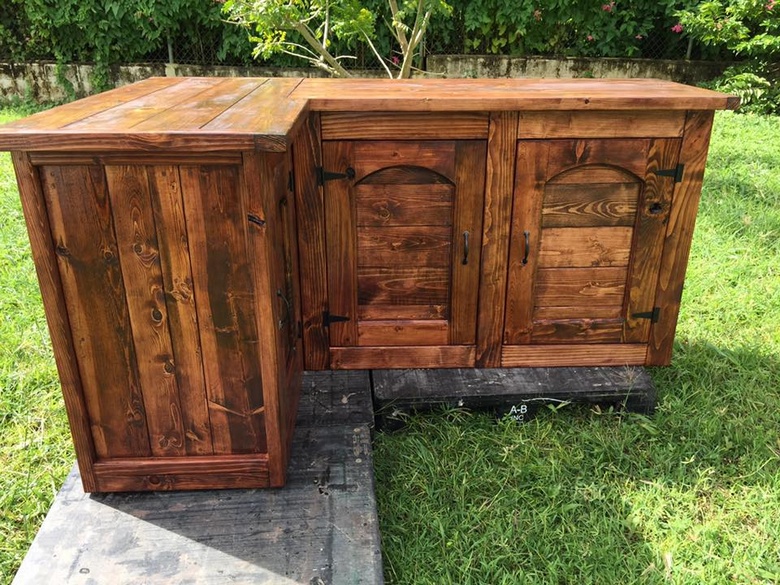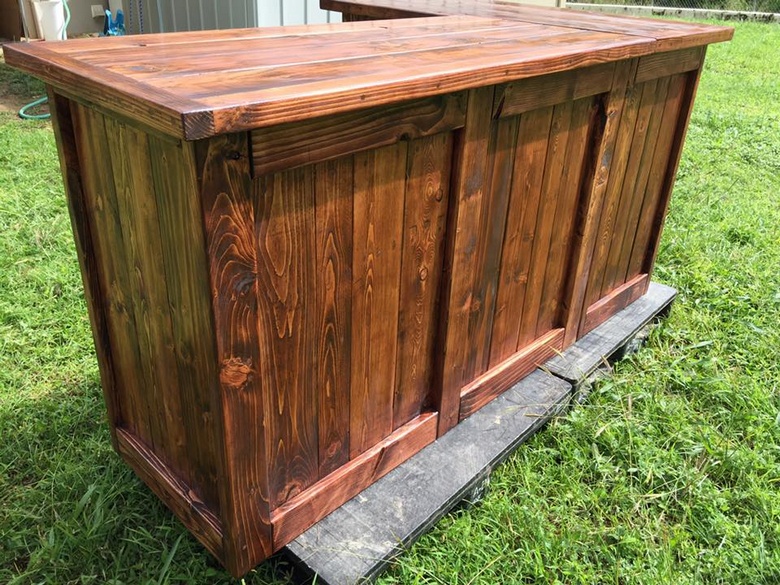 It is an interesting rustic look kitchen island project because the person can get the pallets and use them for building the cabinets, painting them for the rustic look is optional. The person can paint the wooden pallets in any other color as well to suit the kitchen wall paint.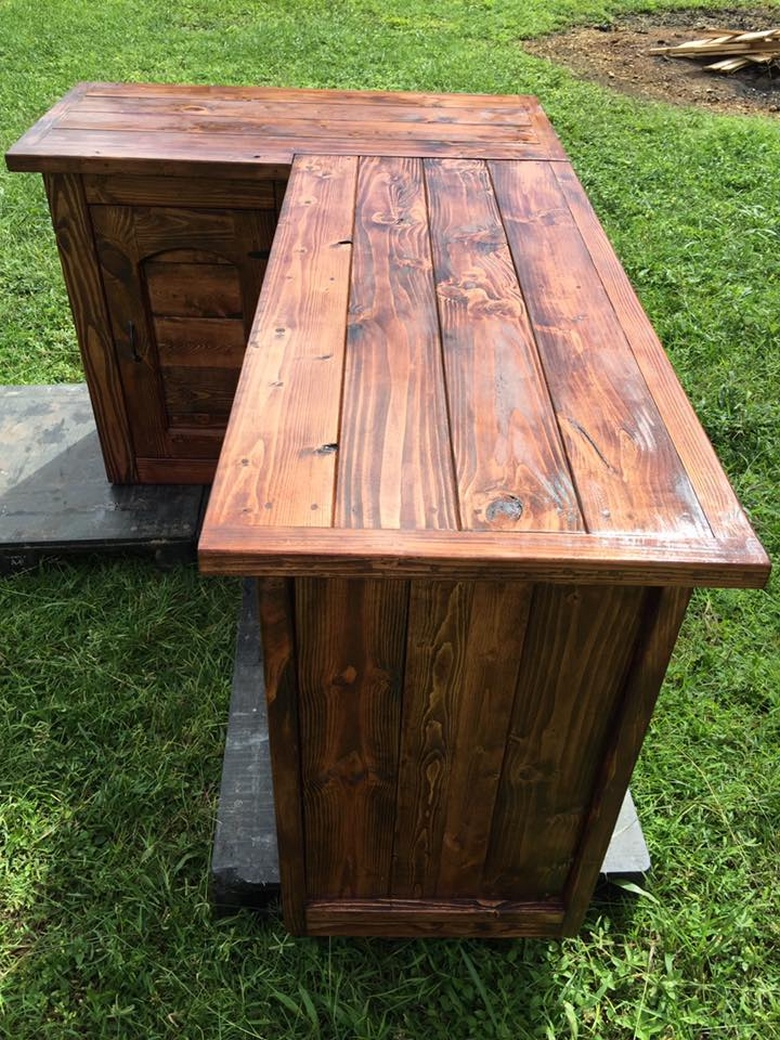 The back of the Kitchen Island is shown here, it is fine as the front. The sander helps in smoothing the sharp edges and taking the pallet to the shape which a person wants. It looks nice and you can make the cabinets for walls as well as for placing on the kitchen floor.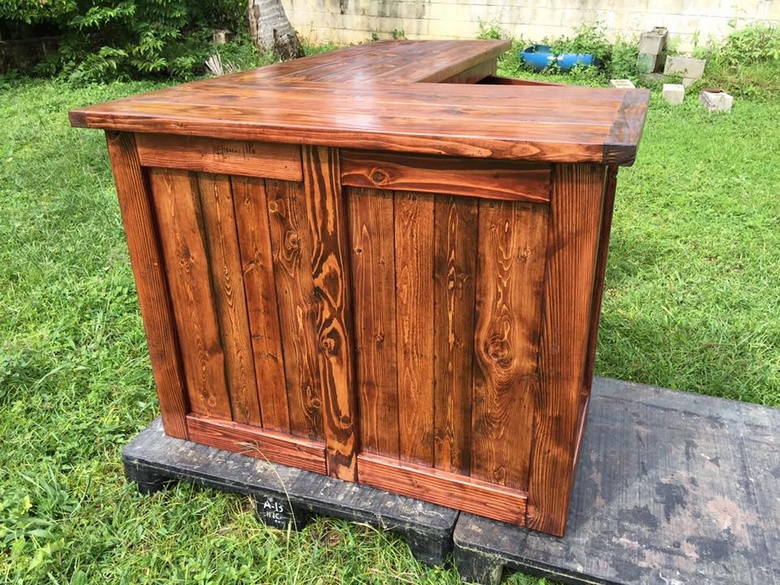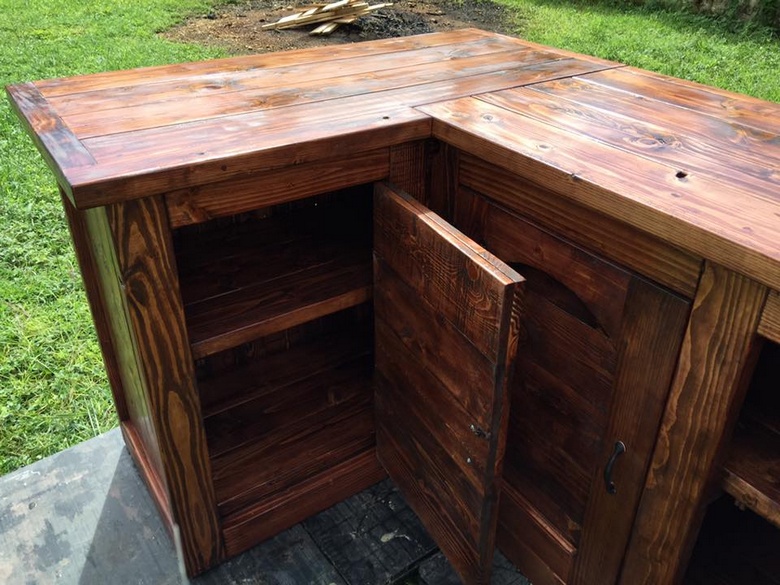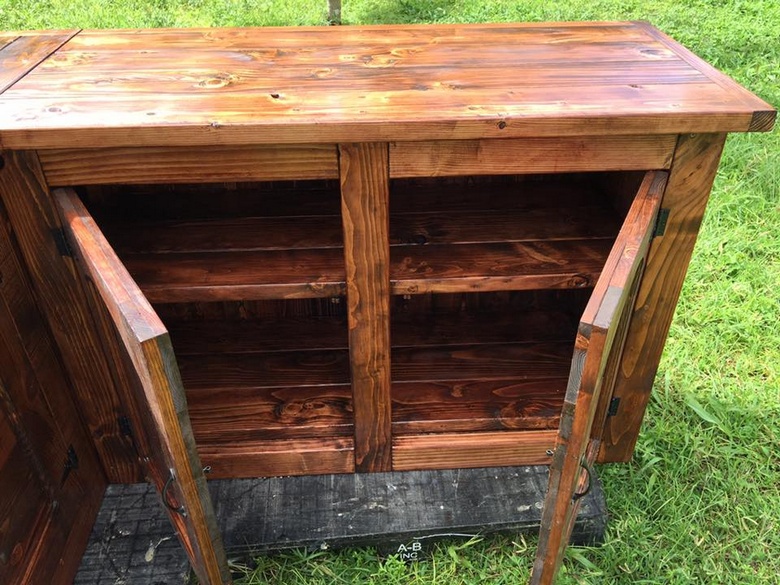 The rustic look kitchen Island eliminates the need of extra storage place because a person can increase the width for adding as much space in it as a person requires. If the kitchen is big, you can build a big reclaimed wood pallet kitchen Island.
Created & Shared by: Guam's Pallet Gal & Guy