Outdoor Furniture Arrangement with Pallets
The time has far gone away when only a handful of people were pursuing this wood pallet recycling activity. At this time large number of masses is doing this great wood pallet recycling activity. People started making some petty wooden pallet creations. Meanwhile when they were making the furniture items for indoor, many started thinking about some specified creations for the outdoor areas. The items meant to be placed outdoor are supposed to possess some certain features that are quite different from the indoor wooden pallet furniture items. Here we are going to have a glimpse of some of those outdoor pallet wood made furniture items.
This raw pallet wood repurposed table was especially designed for the outdoor spaces, that is why it has got a pretty huge size. And as far as the design is concerned, that is also pretty un conventional and different.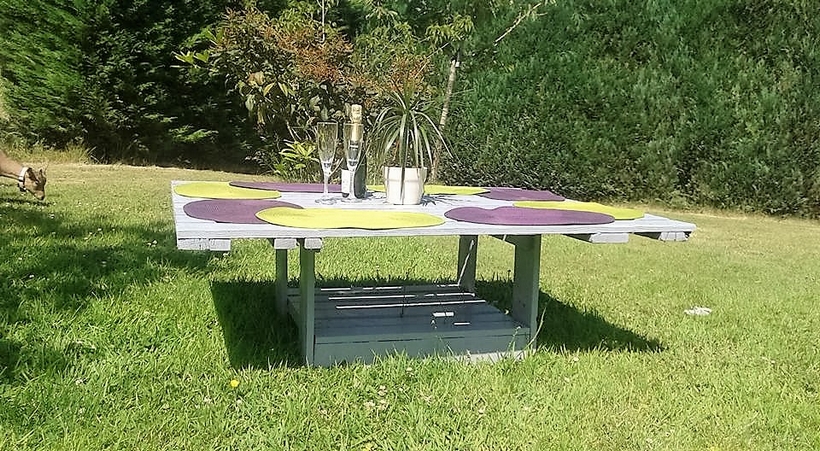 Along with that tremendous wood pallet made table, a matching wooden pallet sun lounger is also created. Because since you are living in a region where the sunshine happens to be a blessing and people really love to enjoy the moments to the fullest. The sun loungers are a great commodity in this regard.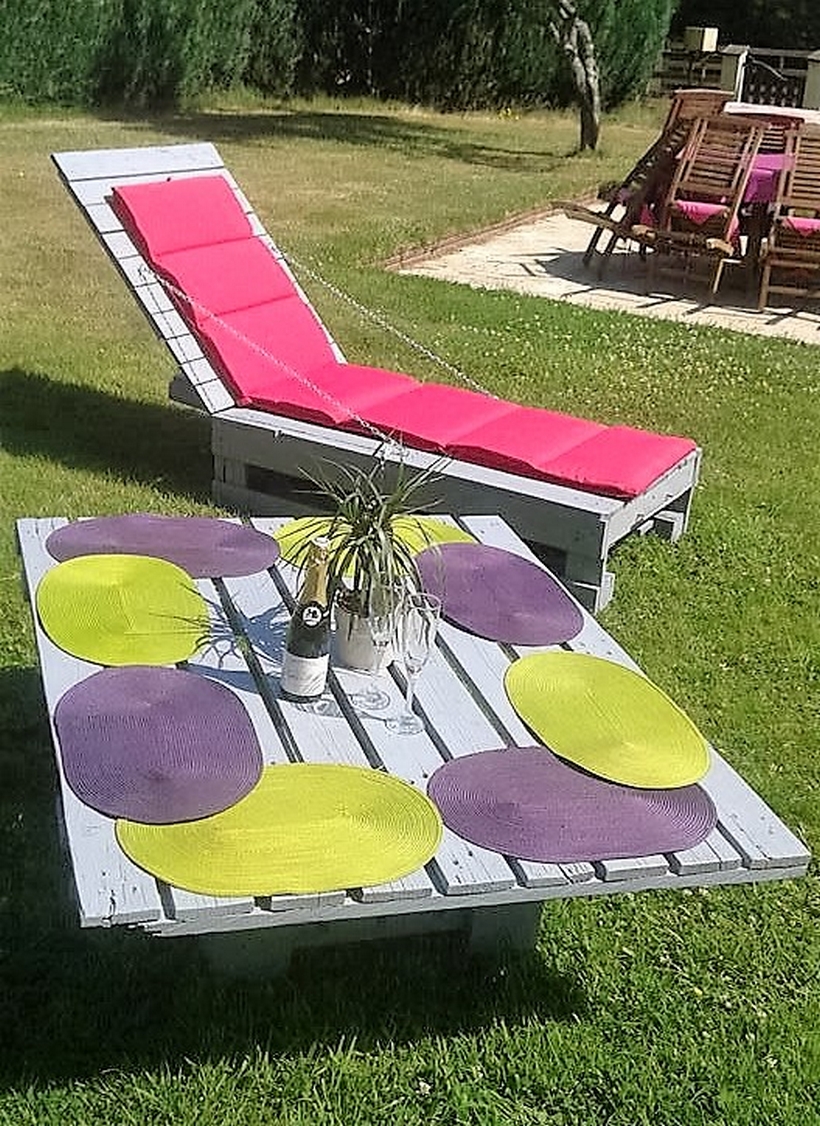 Other than the initial wooden pallet ideas, here we see a whole scene is set all filled with the pallet wood repurposed creations. A number of different wooden pallet furniture items like the benches, couch and different tables are placed here. And the good thing is that the whole stuff is created with this very material called the shipping wood pallets. And on the ground we can also see a wooden deck that is especially prepared for this outdoor arrangement. Just imagine what wonders could be created with this apparently scrap material. Each one of these creations is pretty simple and handy too.

Created & Shared by: Sophie Jardin Dubost