Repurposed Wood Pallets Giant Bed
Are you ready for this re-transformed wood pallet giant bed? This attractive giant bed is a useful idea to give your feet more room to stretch by extending the lumber few feet. Since the extended area remains uncovered by mattress hence we can use this as our storage use also by making two cabinets of your required size. We have also made several drawers to the sides of this giant bed to make it work as your cupboard of you are left with little space in your bedroom. This reclaimed wood pallet giant bed serves multipurpose with its design. The look of this craft is so sober and attractive.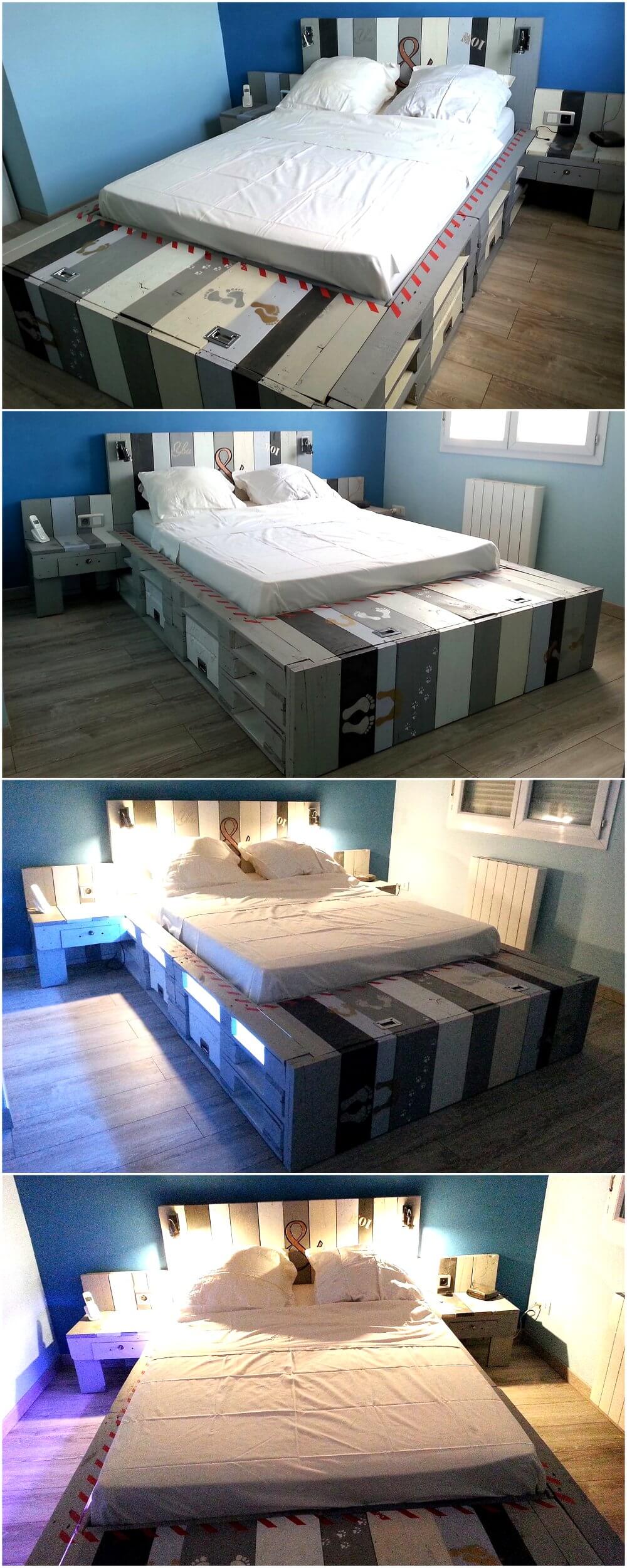 One good thing about this reused wood pallet giant bed is that it has a simple, classic and uniform pattern which gives a sober presentation to the overall environment of your room. The headlong, the side tables and the extension are all carrying the same pattern and uniformity.

Reclaim your retired wood pallets with some simple skills and detailed attention to craft this snag and splinter free art. The lumber is well polished and it looks so neat as if it is crafted by a professional carpenter. This economical and inexpensive bed is a gift for your bed room.

This reused wood pallet giant bed is a great idea for your space constraint bedroom where you can accommodate your storage needs inside your bedroom with so many of drawers and cabins in the sides of the bed and in the extension. You can skip the cupboard and still don't compromise any utility. This is the point~

Each element of this giant rehashed wood pallet bed is the part of the bed with one peace. The side tables and the extensions are not separately placed but they are fixed and making this whole giant thing a one unit. A perfect craft !

Created & Shared by: Johan Nicolas Grytt