Wood Pallets Made Mobile Kitchen
Kitchen is the most important part of a home because it offers an organized place to cook for the family 3 times a day, everyone loves that area of the home because he/she gets to eat delicious dishes. There are people, who love to cook in the open air and there are also some people who like to enjoy the weather while cooking, so here we are presenting an idea for them. You will get impressed to see this idea of reclaimed wood pallet mobile kitchen because it can be shifted anywhere according to the requirement.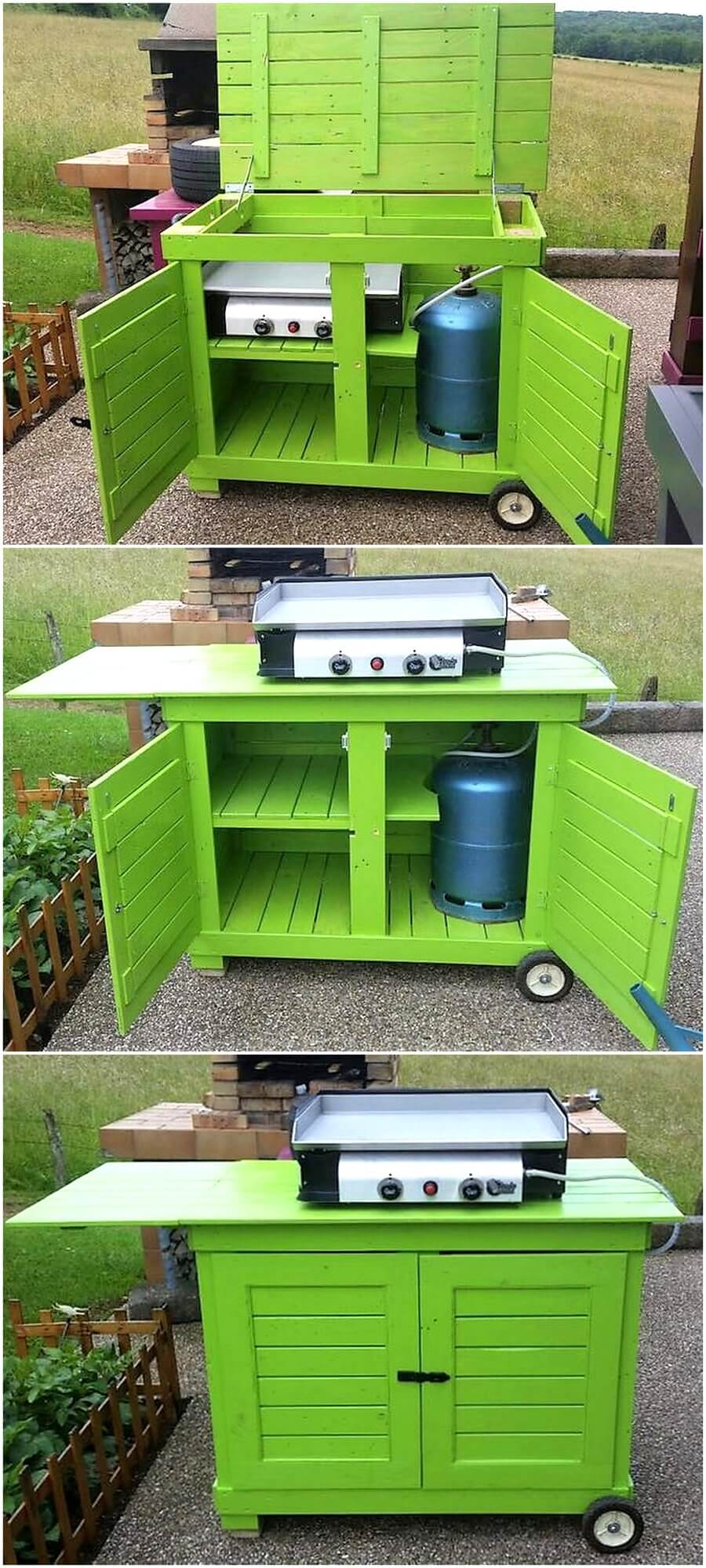 Have a look at the mobile kitchen; here you can see how it looks. It is painted green by the creator; everyone is free to paint it in any color according to the taste. There is a space inside the mobile kitchen to store the stove and cylinder.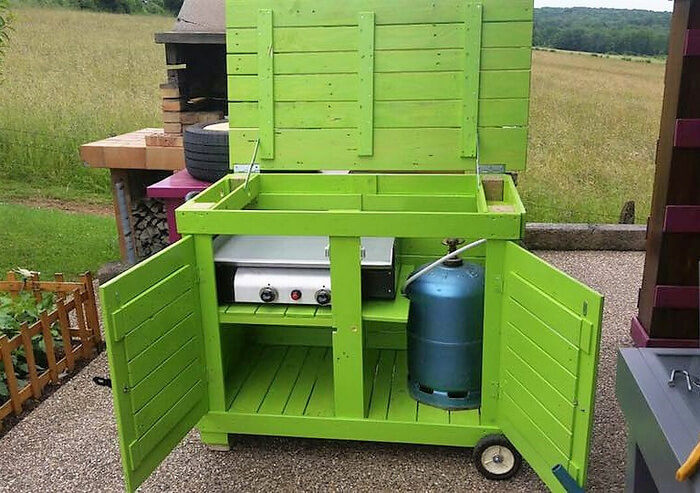 It is easy to cook on the repurposed wood pallet mobile kitchen, the stove can be placed over it when it's time to cook and it can be stored inside the closed cabinet under its surface after the cooking is done. It can be used for picnic purpose as well.

The cabinet under the mobile kitchen is totally closed, it doesn't show what is inside it like the gas cylinder when the doors are closed due to which it looks amazing. There is an option in it, you can see the extra space on one of its sides and it can be opened when needed for placing the plates or for cutting vegetables. The kitchen can be packed easily when it is not needed for cooking and no one can judge it is a kitchen, this idea will impress every person who views this fantastic creation made up of wooden pallets at home with unprofessional hands.

Created & Shared by: Deco Paletes