DIY Pallets Strandkorb Chair
There is no limit when a person thinks of creating the items with the recycled wood pallets because it is not only used for creating the furniture, but also the decorative items. You can create the furniture for placing inside the home as well as outside such as the patio furniture and the strandkorb chair. If any person loves to sit in the sun to get the warmth in the winter season, then making a strandkorb chair is a great furniture piece to invest time and money in. It will not get created costly due to which using the pallet is the best idea.

For creating the strandkorb chair with the reclaimed wooden pallets, the most important tool is a hammer with the nails to attach the pallets with each other. First of all, cut the pallets in the size you want using the saw.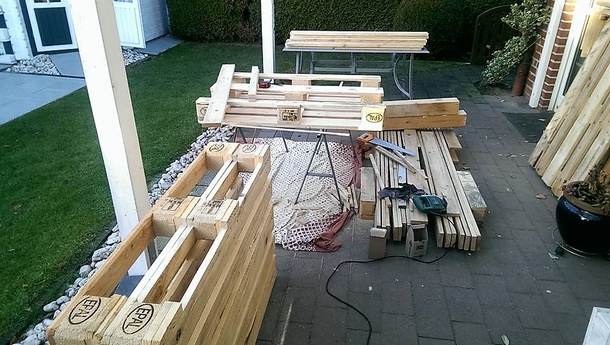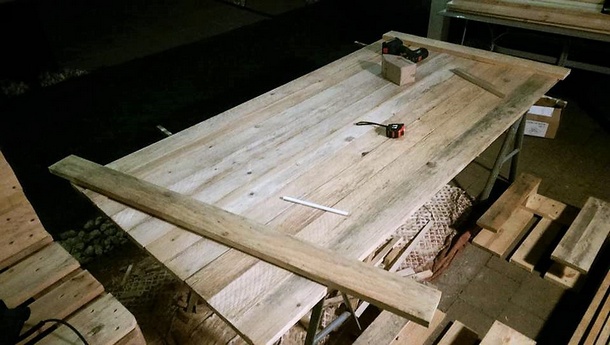 Create the base of the chair and attach the wheels to it because they make it easy to shift it from one place to another. Make the seat storage area prior to proceeding to the upper part of the chair as making the base is the most important part.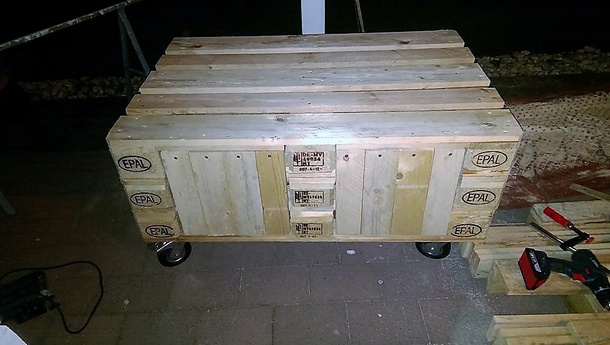 After making the lower part, start creating the upper part which offers the sitting area. There is no need to paint the repurposed wood pallets chairs as it looks good as they are. The individual making the chair can add any design to it like the squares made on the sides which you can see here.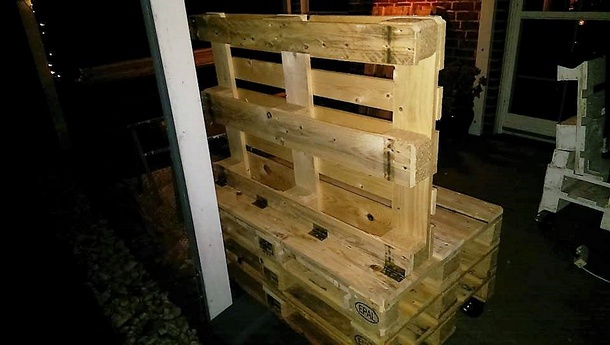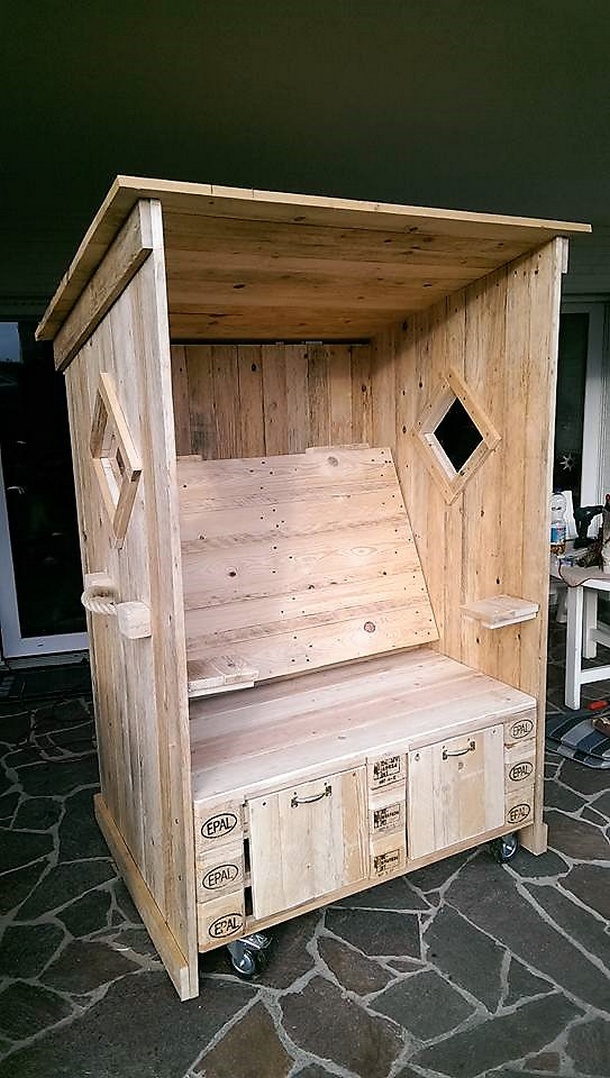 Here is shown how the chair looks when it is completed, one can use the sander to smooth the edges of the recycled wooden pallets. The strandkorb chair can be taken anywhere on the lawn or inside the home with the help of the wheel.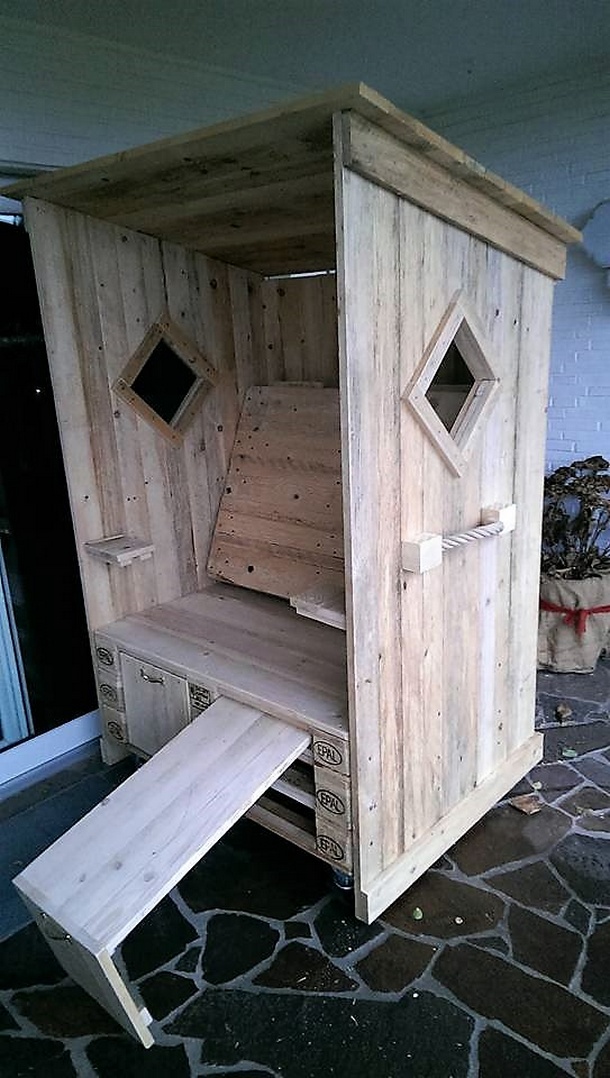 Created & Shared by: Jörg Lü