Little Pallets Coffee Table on Wheels with Drawers
There are many things which can be created by hand at home, some people think that only small items can be created at home; but it's not true as if one starts searching about the products that he/she can make it with own hands then he/she will find unlimited ideas. Big items and those which are available costly in the market can also be created at home like the furniture without which a home is incomplete. So, here we are going to present an idea to make reclaimed wood pallet coffee table on wheels which contains drawers for the storage.
See the little coffee table, it is an idea which can be accommodated in less space and the handles on the drawers are golden in color to add grace to the table. The table is square in shape and it can also be created rectangular.

There are drawers on 2 sides of the recycled wood pallets coffee table, the number of drawers is 4; which is enough to place the items used in a single room. You can see the drawers are open here and they are neat from inside.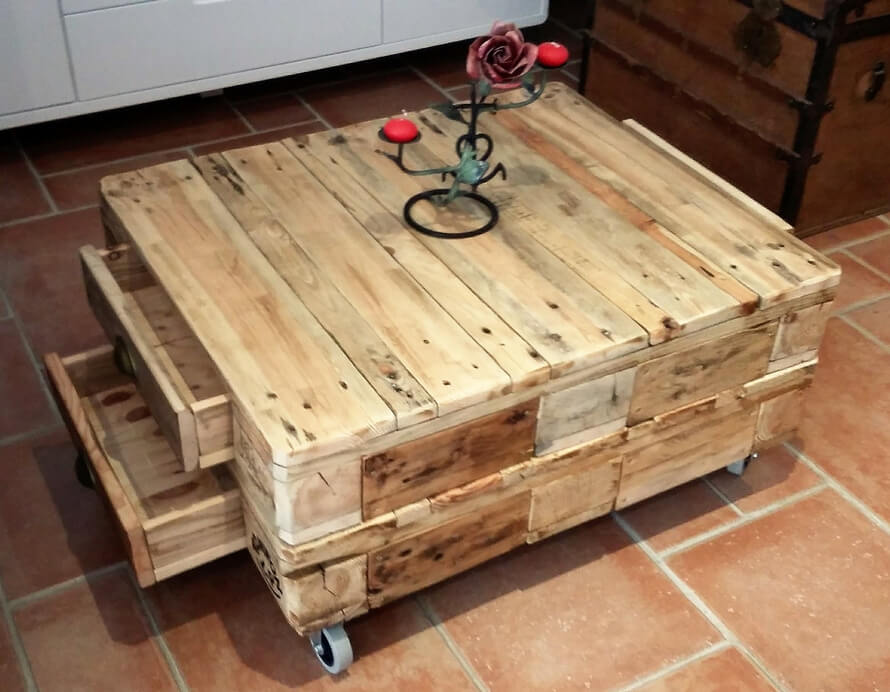 If there is any area in the home, which requires any furniture piece to place the decorative items over it to adorn it, then this idea is perfect because the decoration pieces look amazing when placed on the table of skin color. It can be painted if required to suit the surrounding objects.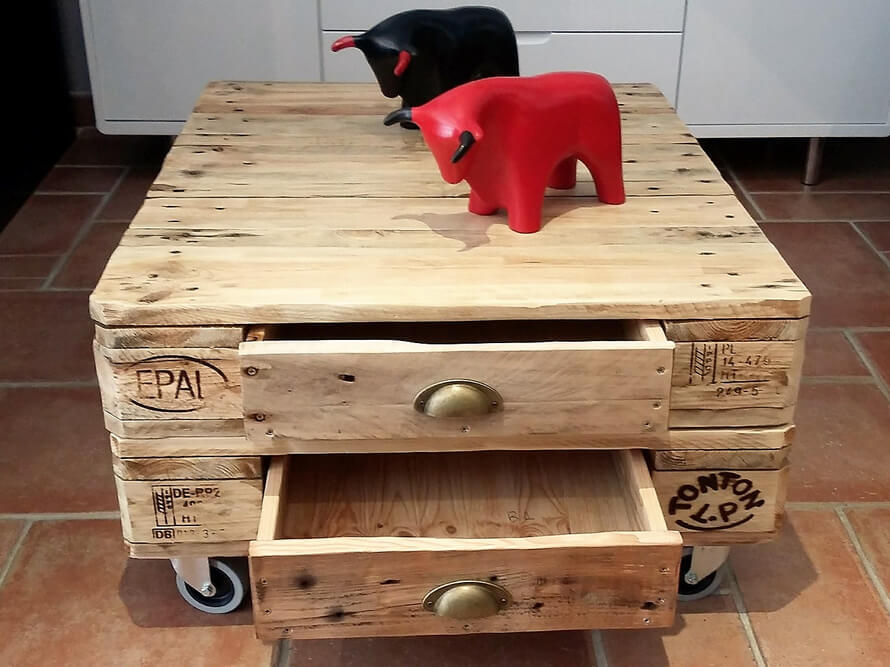 See the table from side; it is not giving a weird look and it is nice from every angle. The table is on the wheels, so it is easy to transfer and cleaning the area beneath the table is easy due to the wheels as it can be moved anywhere.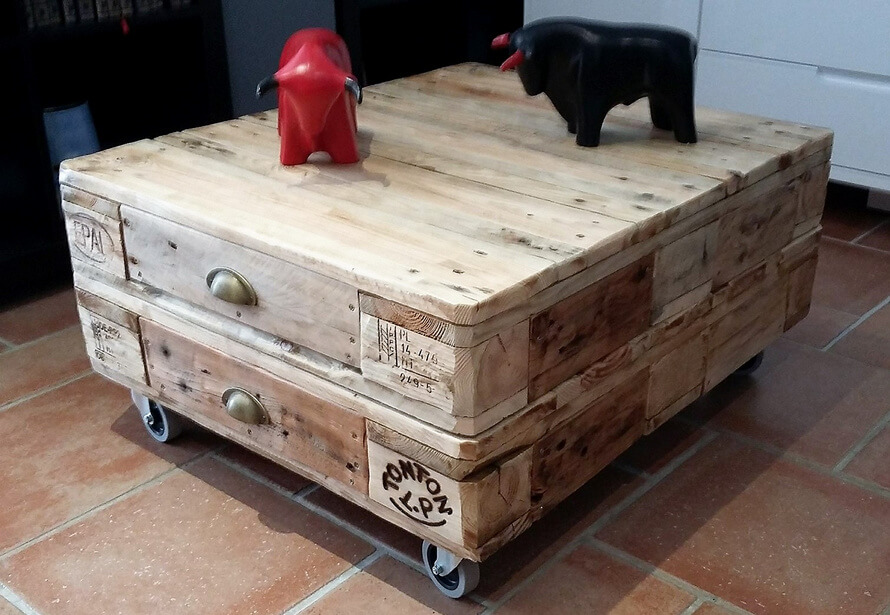 At the end, we would like to show you a final look of the repurposed wood pallet coffee table; so you can decide to make it a part of your home. It can be placed in the TV launch as well and it will surely impress others when they get to know it is created with hands by an unprofessional individual.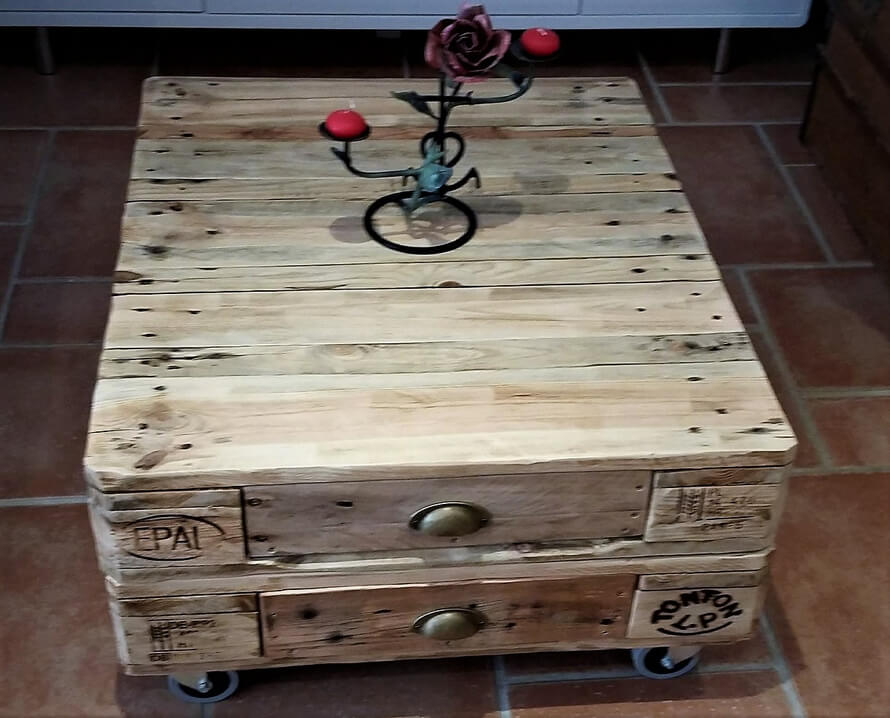 Created & Shared by: Pascal Novi