Recycled Wood Pallets Folding Chairs
Lets craft something special for your comfort and convenience by re-transforming used wood pallets into these relaxing and fold-able chairs. This type of furniture is needed where there is less space for its accommodation.  Fold-able seating is a very convenient source of furniture. You can unfold them when needed. These slim and smart wooden chairs have very relaxing and comfortable structure. They facilitate you through their fold-able feature as well as through their service ability. These recycled wood pallet fold-able chairs are best in their service, function, style and kind.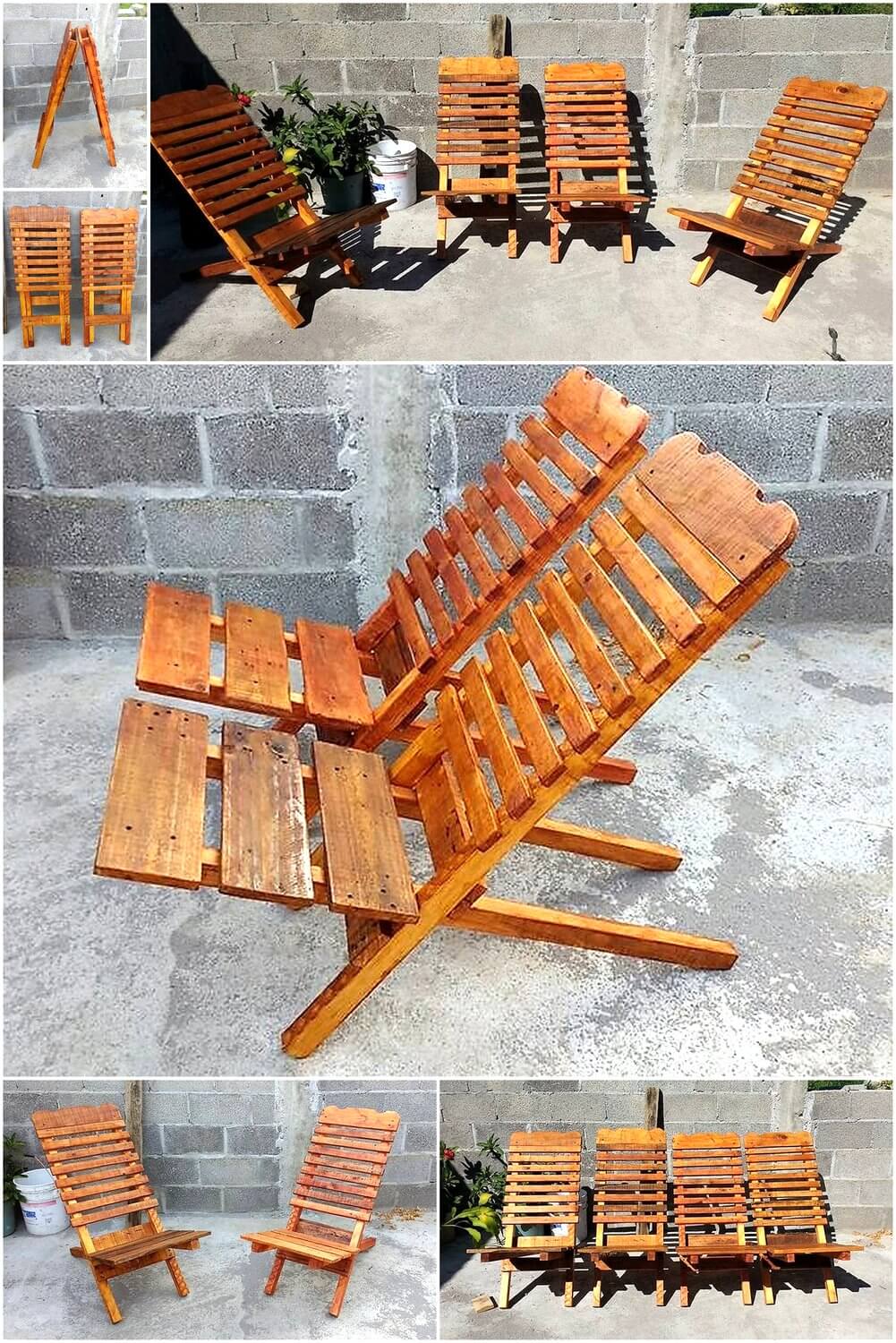 Another best idea is here to be implemented to enhance the beauty of your indoor or outdoor decor. The addition of this artistically designed craft upgrade the grace of your place to an appreciable level.  Their apparent look provides soothing surrounding and their service and function provides comfort and relaxation to the exhausted or tired mind and body.
The soft and smooth recycled wood pallet fold able chairs are designed in such a way that they please the aesthetic senses of the person through their structure and function. Its utility is not deniable.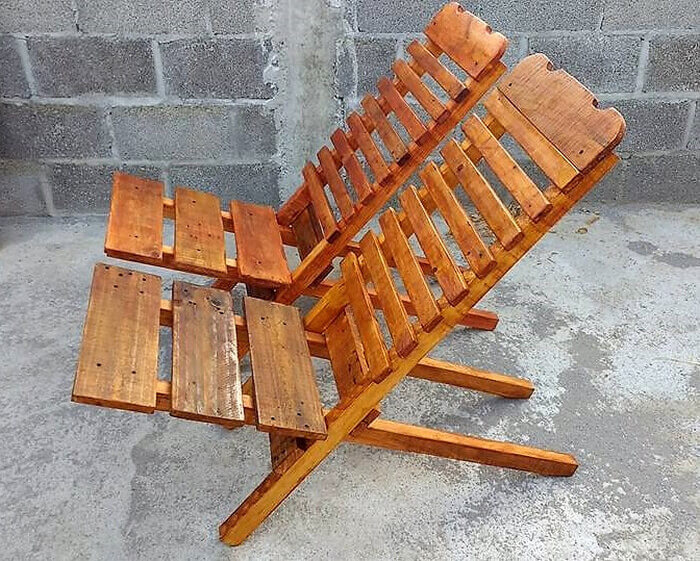 You often need to have a relaxing environment after a tiresome work or routine of the whole day and you want your mind and body to be at ease and rest. These refurbished wood pallet chairs with fold able quality helps you out in this regard by providing you the needed relaxing and soothing environment so that you can calm down your body and mind.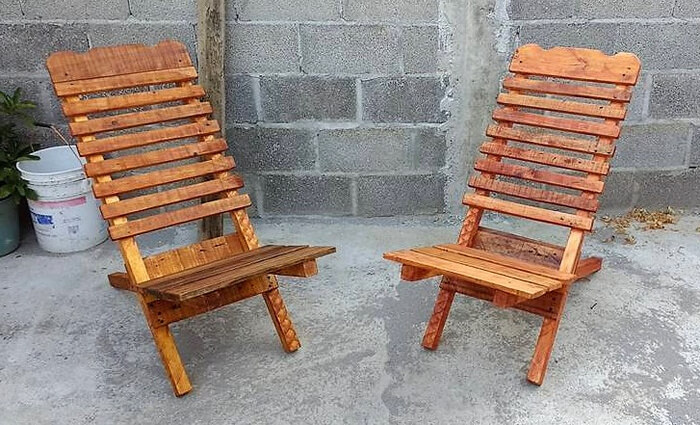 Re-transformed fordable wood pallet chairs when folded do not require much space to be accommodated. The folded form of these chairs appears to be flat and plain surfaces. You can place them in as smaller a space as required for a thin and flat surface. You can unfold them when you need any extra sitting arrangement in case you receive more guests than the seating available.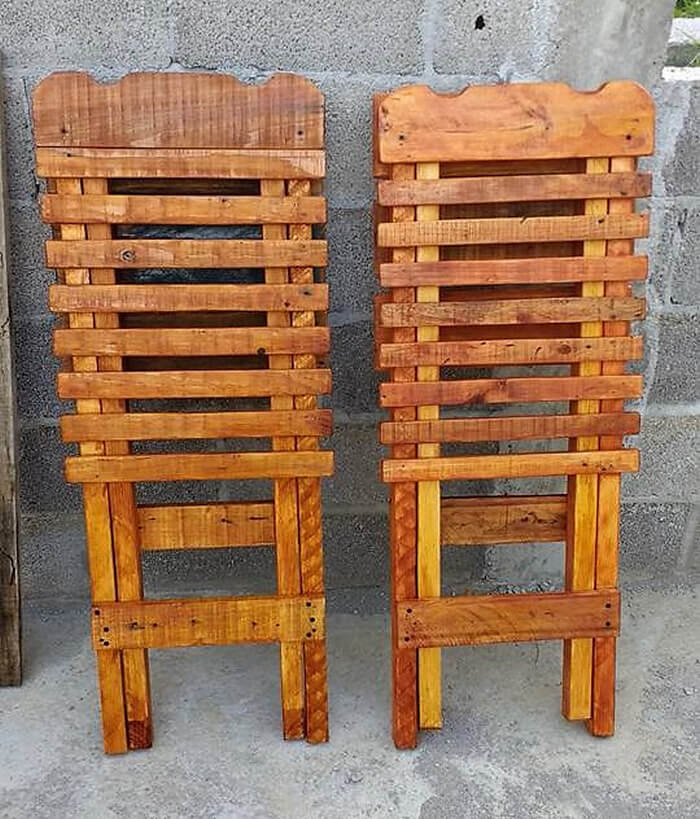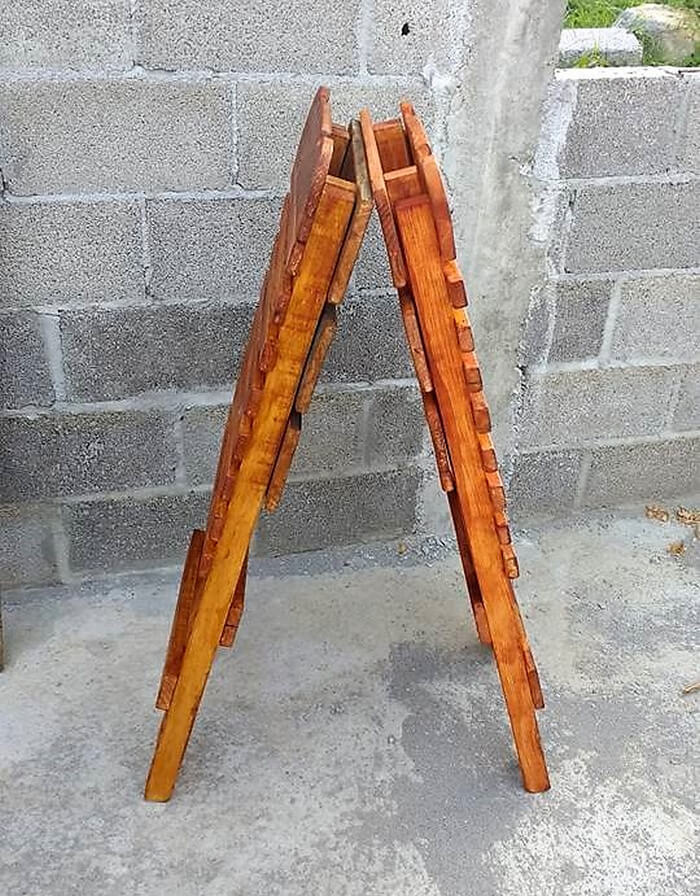 They look fascinating and attractive in each arrangement whether they are set in a row or in a random manner. Make your life easier and comfortable with a useful and functional idea of turning raw wood pallets into useful chairs.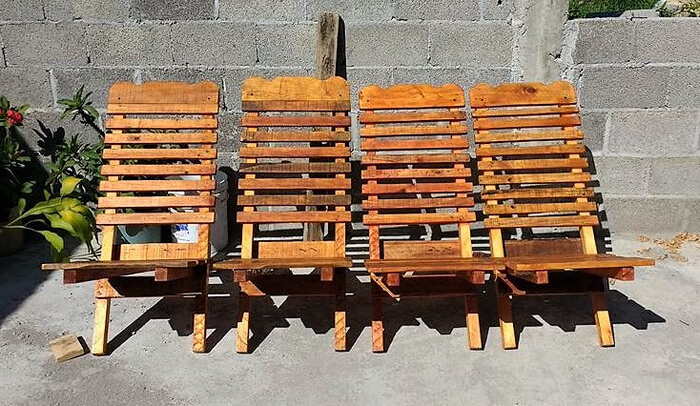 Created & Shared by: Iván Jesús Candelario Zúñiga