Reclaimed Wood Pallets King Bed with Headboard And Nightstands
Here we go with a "giant" idea to use your retired wood pallets to be recycled into a thing of up-most utility. In the below pictures we can see how useless wood pallets be transformed with your craftsmanship into a thing worth Thousand dollars. A complete bedroom solution is provided with reclaimed wood pallets king size bed with headboard & nightstands. This is a great idea to spend time in crafting something that can customize the look of your bedroom the way you want it to look like. You can chose the size of your bed according to the size of your bedroom to provide a balance to the overall environment of the room. A complete package of re-purposed bed along with headboard and nightstand is offered for your consideration.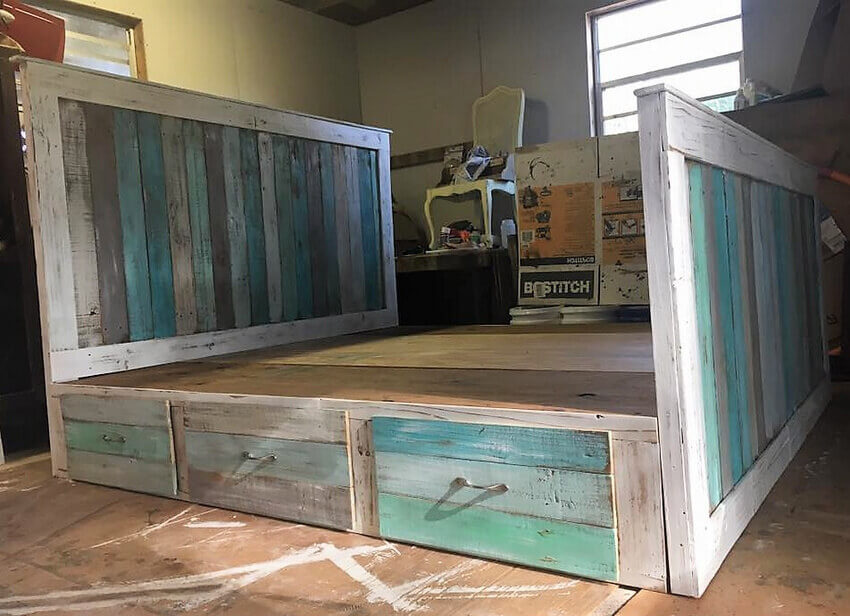 Re-transforming your useless wood pallets to craft a bed for yourself is as doable as is shown below. A complete bed with light-colored high headboard looks so well shaped even in an unfinished position. It gives a hard time to your senses to believe that this is a home made furniture.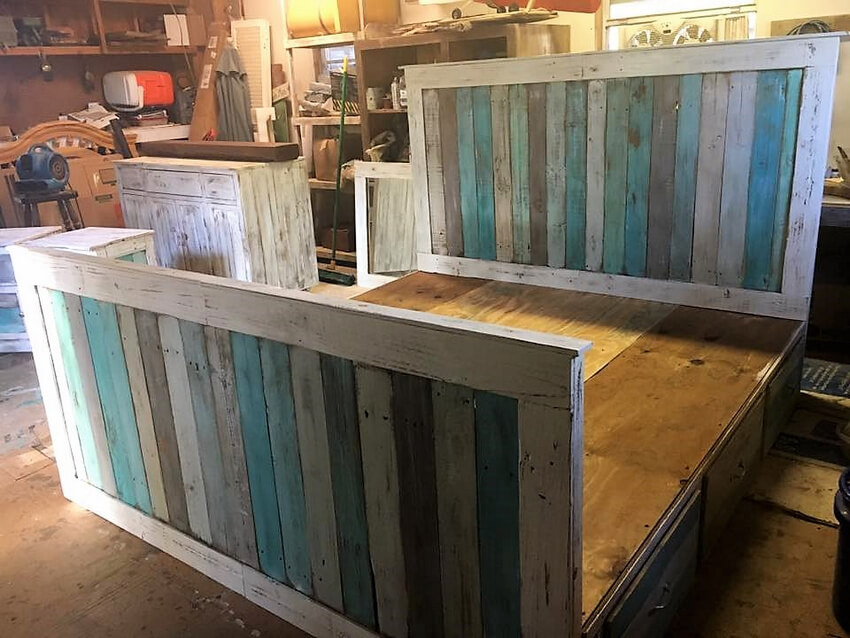 This reshaped wood pallet bed consists of a good idea of how to contrast light colors in your headboards with right balance and effectively. There are quite a number of drawers to help you keep your frequently used fabrics and items at a place which you can access most conveniently.

Reclaiming the wood pallet to such an effect is an effort worth making. The bed is something that you use as frequently as daily so its a kind of a thing of necessity. You are in complete control of how you want to see your room to look like. The idea is here !

The reshaped bed idea is incomplete without nightstands and here we are with two of as classy nightstands as you are. The overall rustic look of the whole recycled bed set is so rustic that it gives a peace of a village. Everyone would like to invest his time and effort to something as useful, economical and classy as this.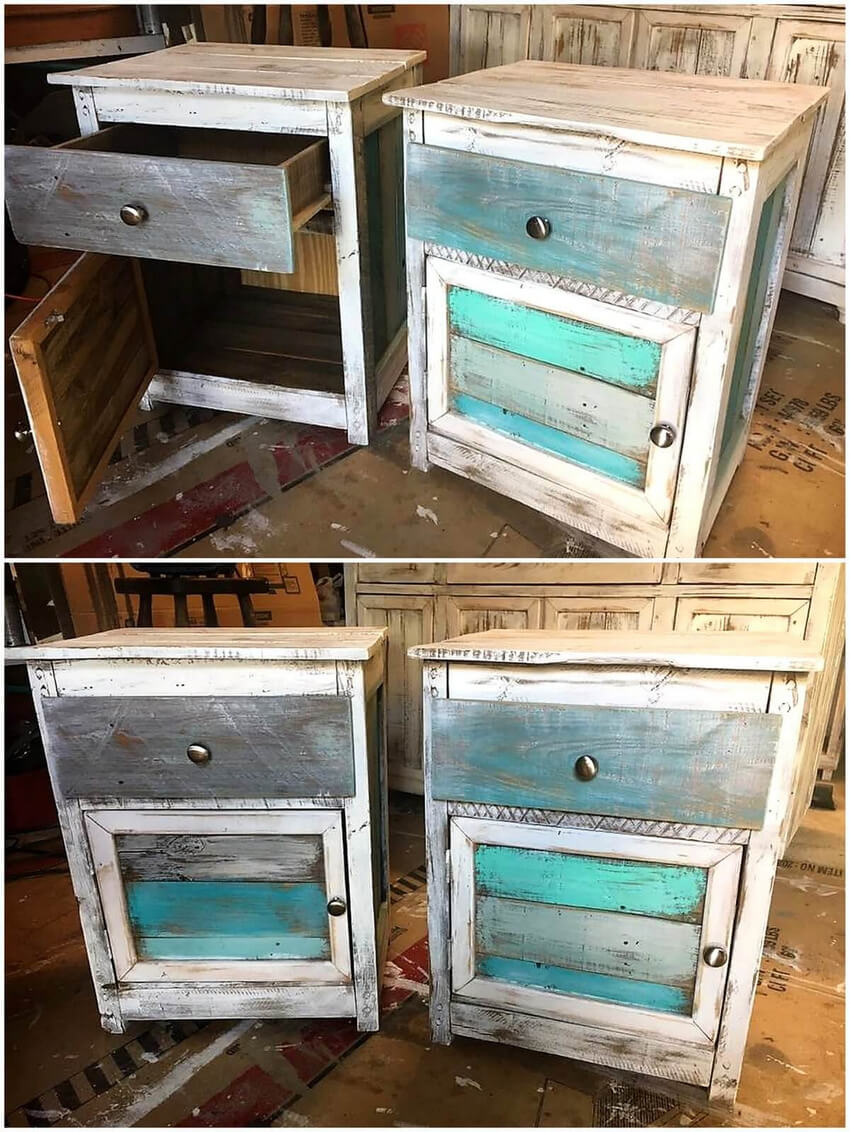 Created & Shared by: Reclaimed Wood Furniture